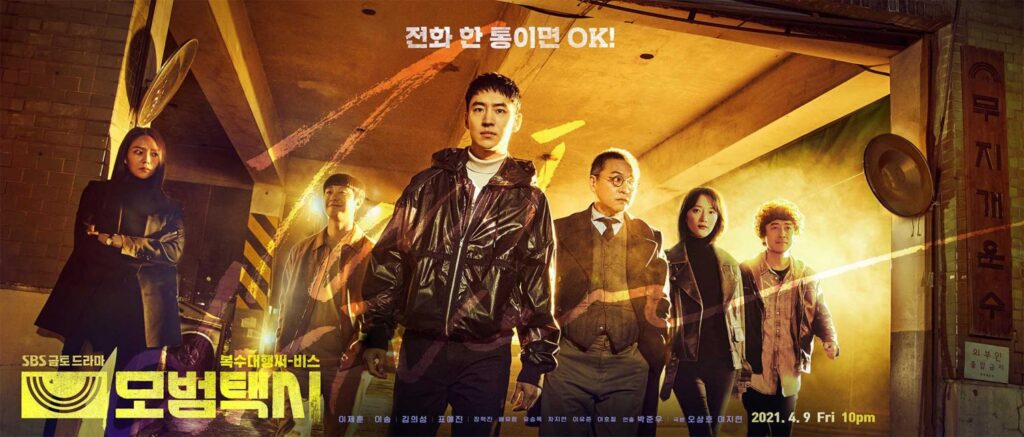 What an amazing drama. Great cast, great plot, great directing. I think this drama is well prepared and written. Based on a popular webcomic The Deluxe Taxi, this drama hits high rating when it airs.
"Don't Die, Get Revenge" stickers are pasted everywhere near Han River Bridge where some people (most probably) want to suicide. Rather than die, The Taxi Driver squad called Rainbow Taxi Driver help them get revenge. Kim Do Ki (Lee Je Hoon) a former special forces officers, Ahn Go eun (Pyo Ye Jin) is an IT genius, Choi Kyung Koo (Jang Hyuk Jin) and Park Jin Eon (Bae Yoo Ram) as engineers, lead by Jang Sung Chul (Kim Eui Sung), they work in Ranbow Taxi Driver Revenge team. But not only the Rainbow team, there's also Kang Hana (Esom), the prosecutor who has integrity and then has relation to the Rainbow team.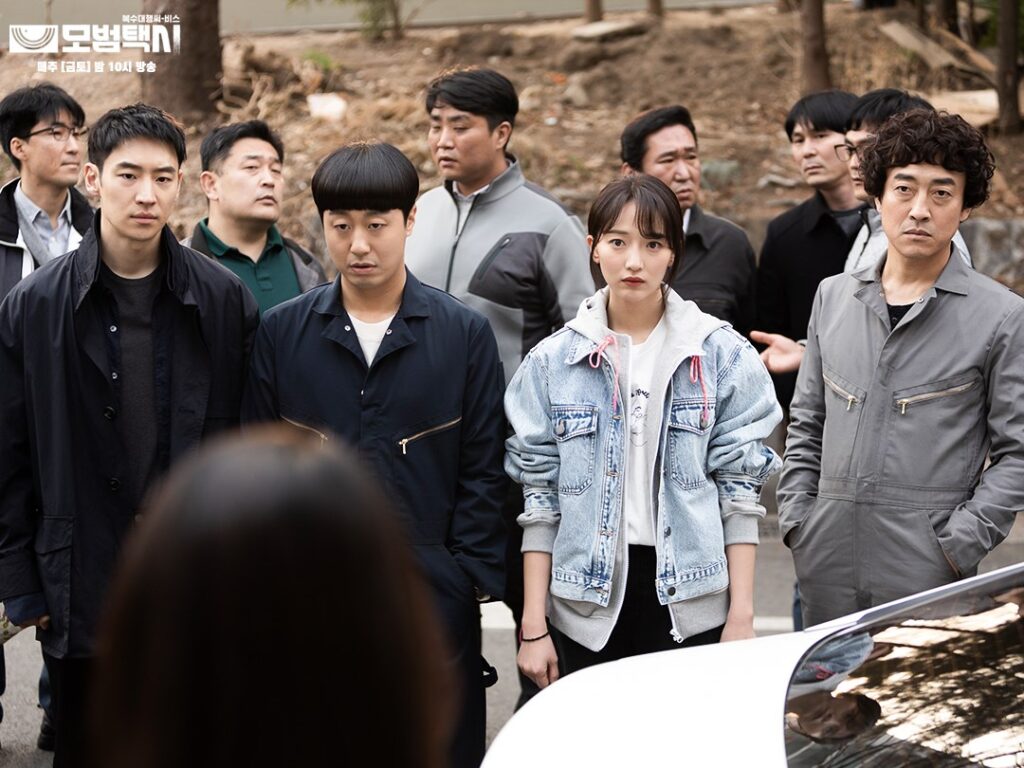 Basically this drama is about the Rainbow team helps to get revenge, and the story behind it so relatable. And some of the cases are based on true events. Every episode is ineteresting and related. From women sexual abused, school bullying, illegal porn business, etc.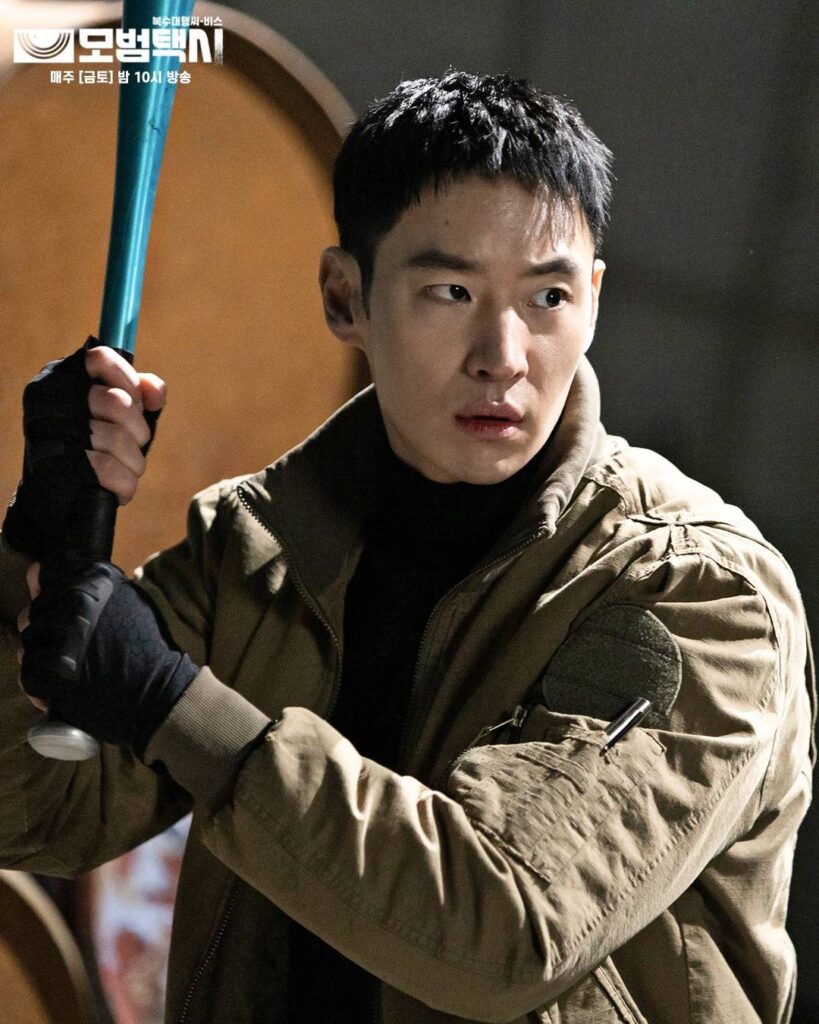 What I see is they help people get revenge because somehow they don't trust the police and prosecutor, and want to handle by themseleves. Though what they're doing considered illegal but it's so satisfiying watching them getting revenge for the victims. Some of the cases are not caught by the police some are. Those evil who don't get caught deserve the punishment by the Rainbow Team, cos the sadness of the victims think that being in prison maybe don't give them lessons to learn. And even after being in prison doesn't make them reflect on what they have done.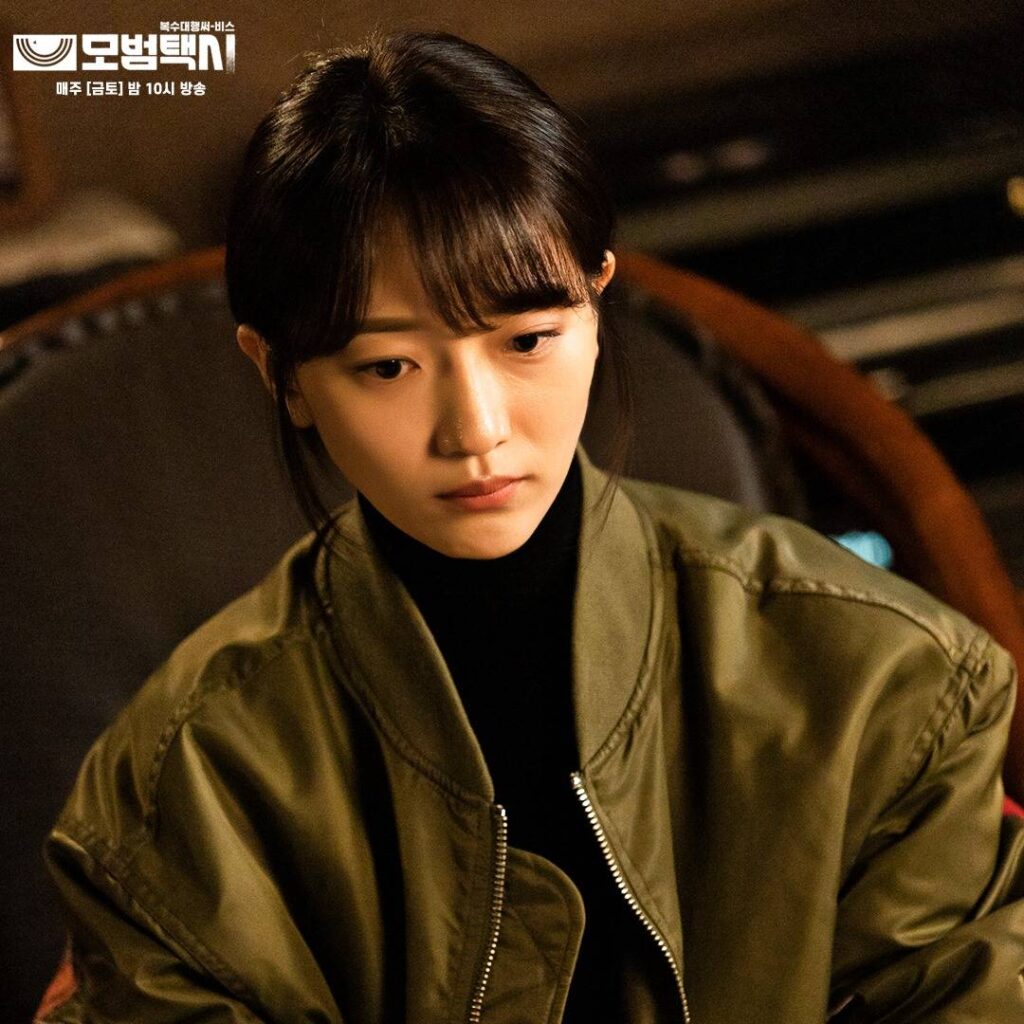 *spoilers*
You'll get emotional, and maybe cries in some of the episodes. Nice plot. No cliche story here. Backstory of the Rainbow squad are also interesting. They lost their loved ones, unfair treatments and hurt them as human beings. Do Ki lost his mother and Go Eun lost his sister stories so sad. And Hana lost her close team mate that she wants to get revenge too. Her feelings make her connected to Do Ki and they eventually work together at the end.
Lee Je Hoon's acting is no doubt very good I hope he'd be nominated for best actor on baeksang at least. I'm so happy he took this role. This makes me like him more as an actor. Really brings out his charm and acting so well. And you know I adore Esom, since Because This is The First Life. The tense scene between both of them in this drama are always good. Also Pyo Ye Jin's acting here is stealing. She's good I hope she get another good drama.
There's a nice scene that I want to quote from this series, when Hana wants to give up being a police…
A very nice and solid drama about humaity. If you like crime and action one, here you go!
Pictures: hancinema || Teaser: viu singapore