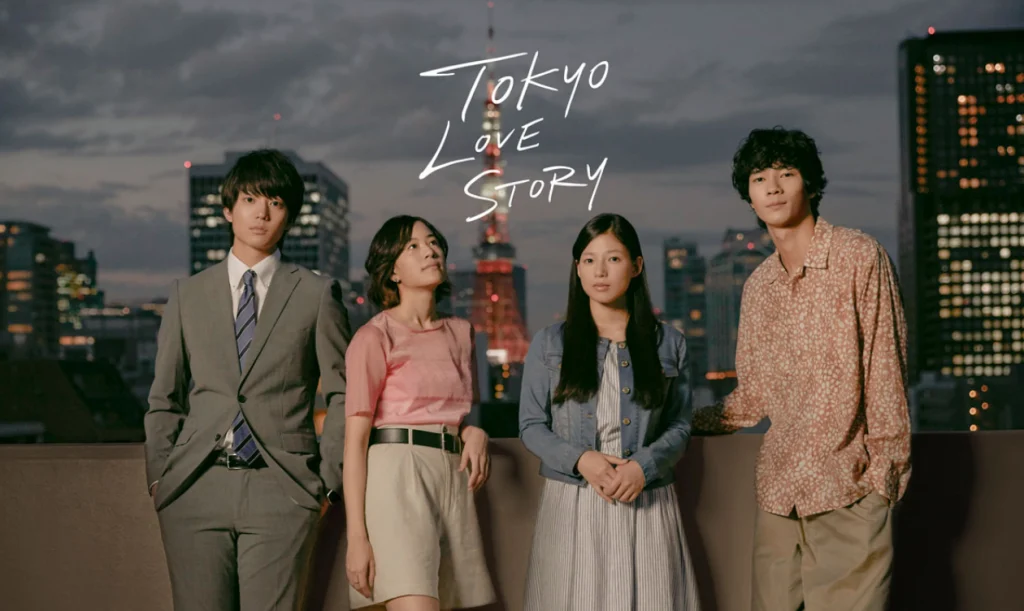 Just finished this Japanese Drama with sad feelings. My ship sunk unfortunately. Tokyo Love Story is actually a Manga written by Fumi Saimon adapted to be a serial with the title 'Tokyo Love Story' which was released in 1991. After 29 years, the 2020 version was released with the same title. Gosh, 29 years.
*spoiler
I actually forget the ending of the Original Serial or I just haven't watched it but knew that drama since It's kind of popular Japanese Series. My friend said the ending is 'meh'. Before I watch this year version I read the wikipedia. So after finished watching it now I think the 2020 version story follows the manga version.
I like how the characters developed in this drama. Kanji, Satomi and Mikami have been friend since they were child. Coming from Ehime Prefecture, the 3 moved to Tokyo where Nagao Kanji (Ito Kentaro) met Akana Rika (Ishibashi Shizuka). Kanji is assigned to move to Tokyo office and Rika is the one who helps the orientation. Sekiguchi Satomi (Ishii Anna) is the kindergarten teacher and Mikami Kenichi (Kiyohara Sho) is a Medical Student. The four leads have their own portions in this drama.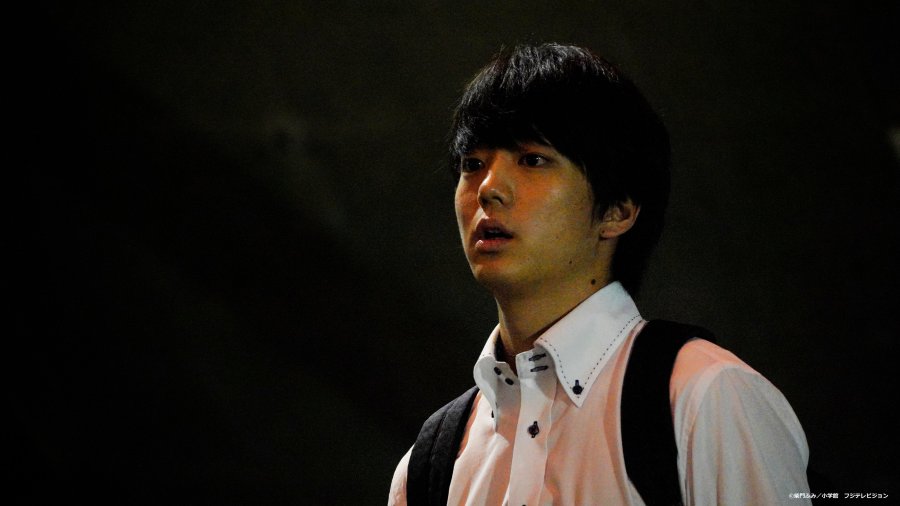 Of course, my favorite character is Rika. She is so bright, typical city girl and positive vibes. Quirky sometimes. I love her fashion style and free-spirited. If she was real, I would love to be her friend. She had an affair with her boss, Mr. Waga, but eventually she ended the relationship.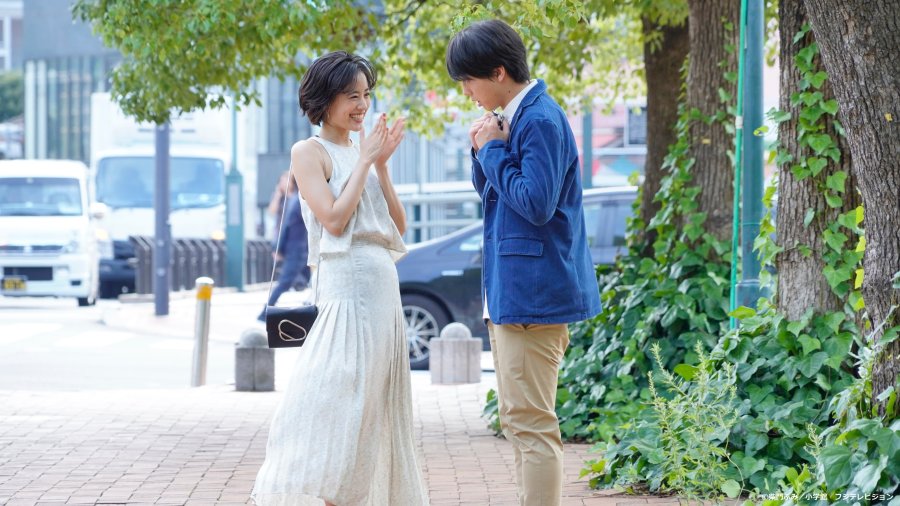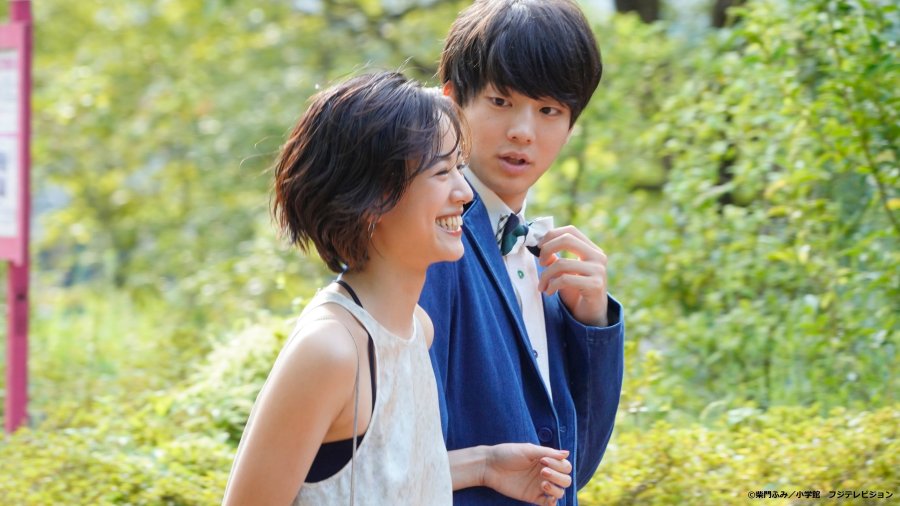 She falls in love with Kanji, impressed by his pure personality and how he treats her. She has special name for Kanji, 'Kanchi'. At first she has one sided love, but after Kanji's turned down by Satomi, his best friend aka first love, they're finally dating. The relationship is not that smooth because of Kanji's feeling is swayed by his first love.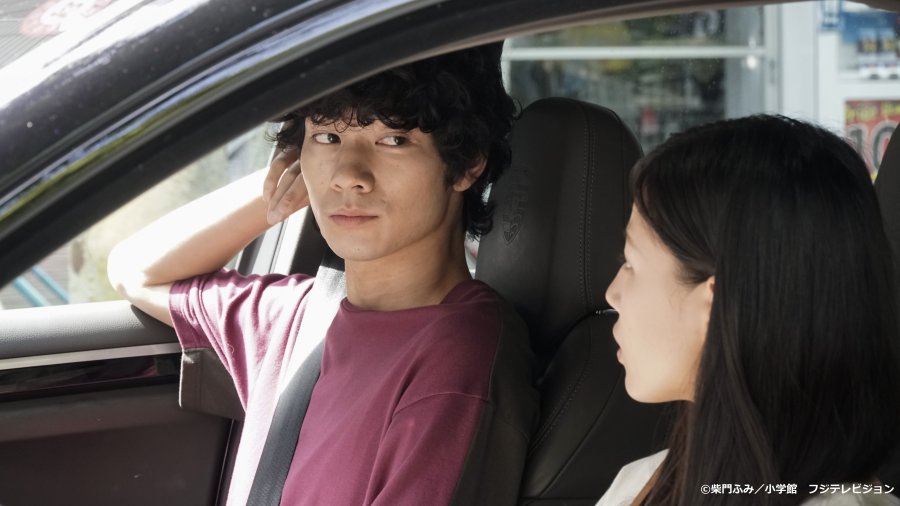 There's one scene that makes me sad is that when Rika is actually preparing a surprise for Kanji's birthday, very pretty and detail, but Kanji is late coming home because he meets Satomi. Though eventually they both enjoy the party very late at night but still that hurts for me because Rika's been preparing it very well and she waits until she falls asleep.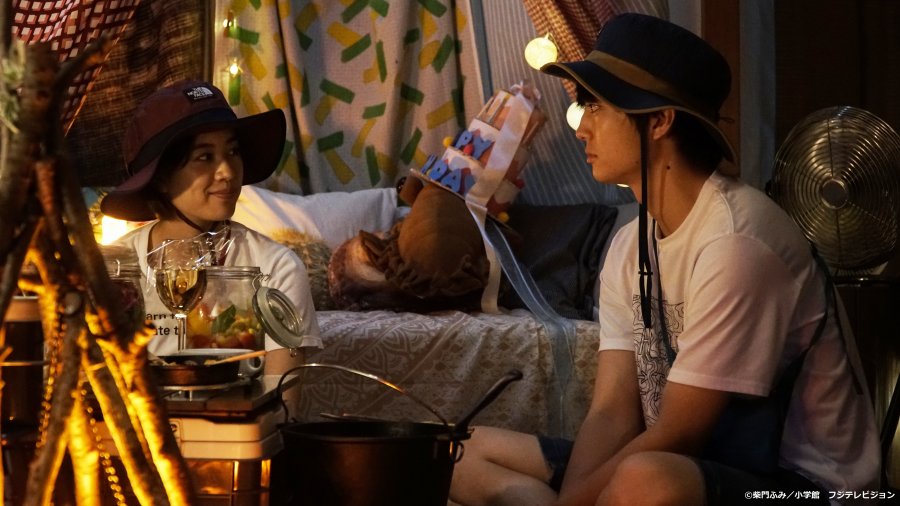 I like it when Rika is very firm with her feelings for Kanji. Never once she doubt it.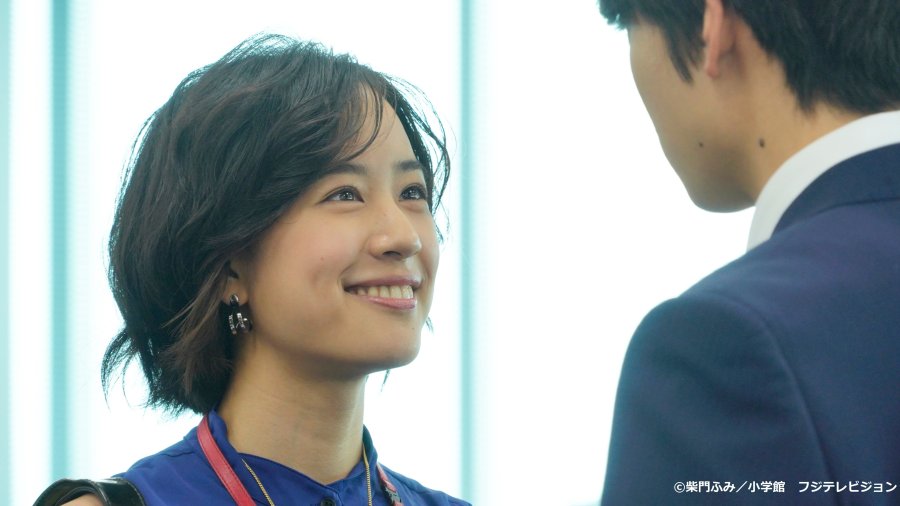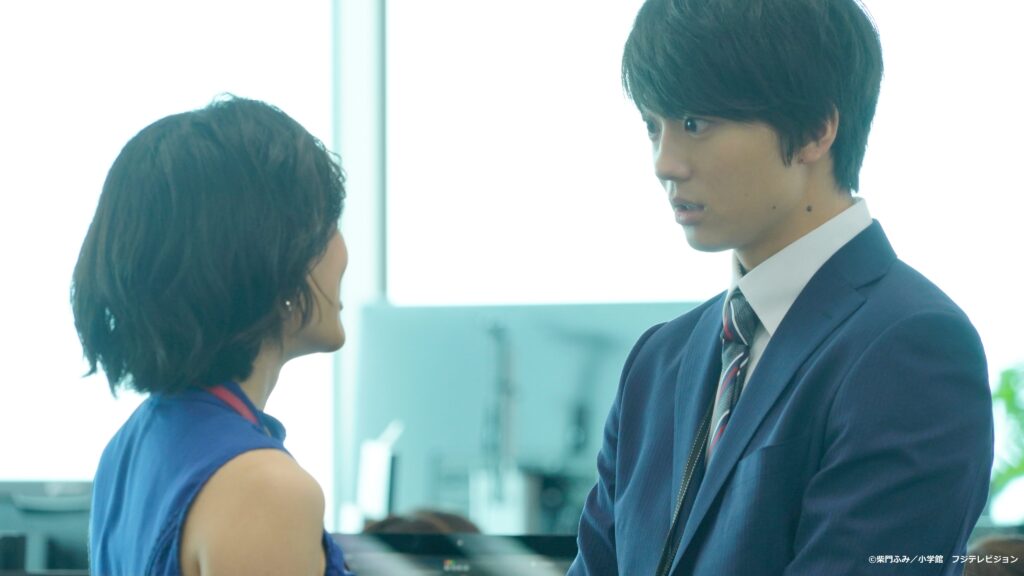 There's one scene when Satomi meets Rika, she said they kissed (Kanji and Satomi) when Rika was in New York (Kanji and Rika are still dating that time). Rika asks Satomi back about her feelings to Kanji while Rika's firm about her feelings.
Rika: Satomi, do you like Kanchi?

Satomi: At the moment… I'm not sure.

Rika: At the moment? I really like him. I'm his number one fan in the world. No matter what happened, the fact will never change.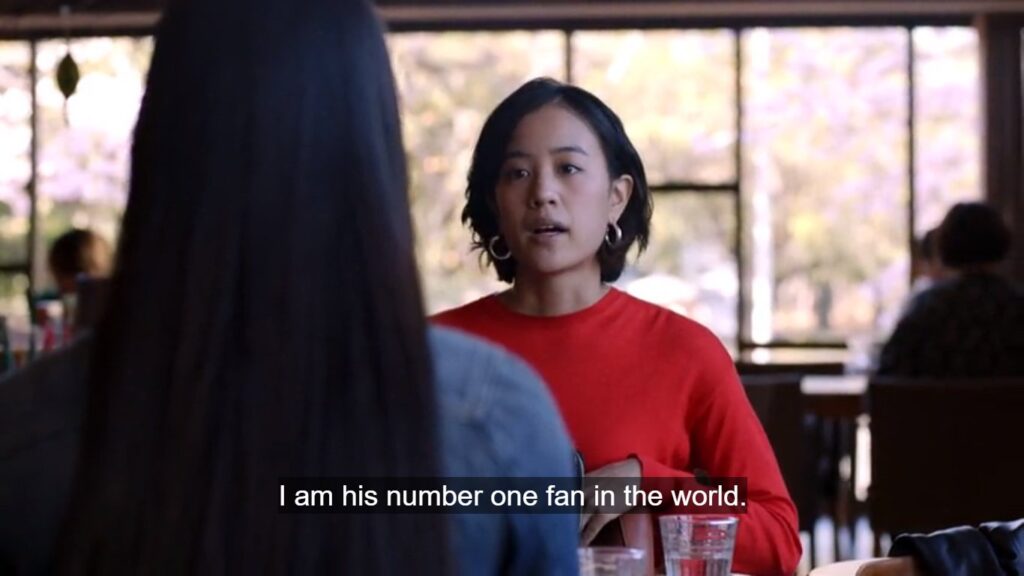 Kanji is the one Rika Akana adores very much. I can see that Rika's shining eyes when she sees Kanji. I see that Kanji is kind of passive person, awkwards but warms. When he's into something he will focus on that. He doubts with his heart wether in love with Satomi or Rika. He always makes Rika runaway from him. Kanji can't read what's in Rika's mind. He's always surprised by Rika's actions. Tho, at the end of the drama (ep 11) he said clearly that he's not in love with Rika. *hiks. However, Rika will always love him.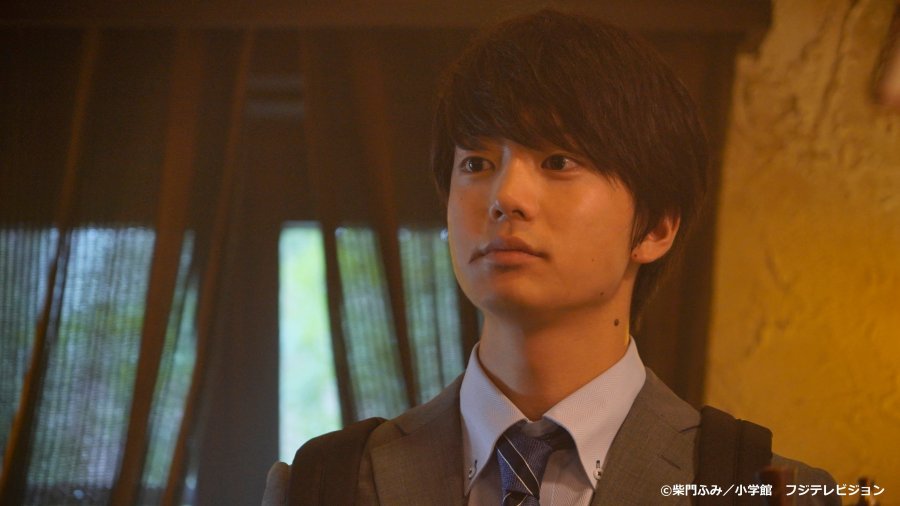 Satomi. Nagao Kanji's crush since they were in high school. She likes Mikami. Satomi is not my favorite character anyway. Same with Nagao she can't firm her feelings either she wants to be with Nagao or Mikami. She chooses Mikami, even though their relationship is not easy either. At the end, she realizes her feelings and finally starts relationship with Kanji after dragging it so long.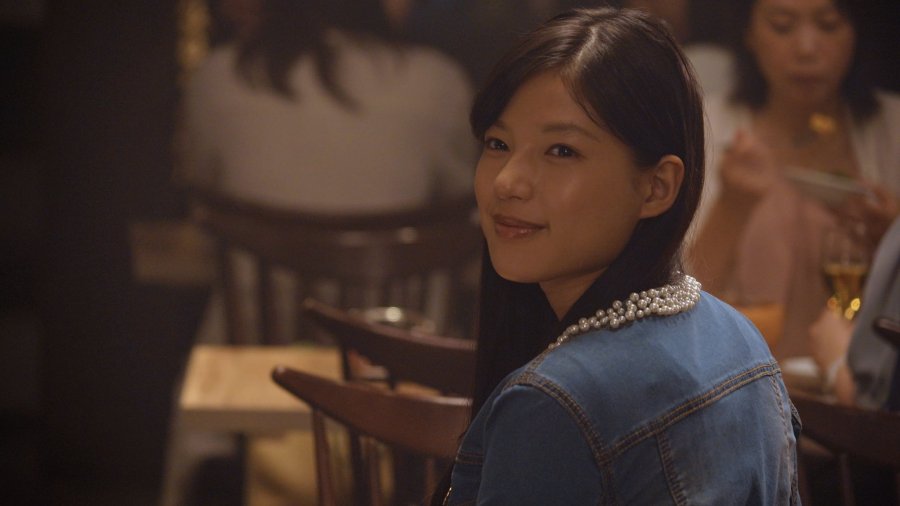 Mikami is kind of friendly man but actually he's not confident with himself. He feels that he can't win from Kanji especially about girls. During his medical study, he meets a girl he actually likes and wants to protect, Nagasaki Naoko (Takada Riho). But at the same time, he's dating Satomi. In doubt. He's eventually dating Naoko and brings her to Ehime, after he confirms his feelings.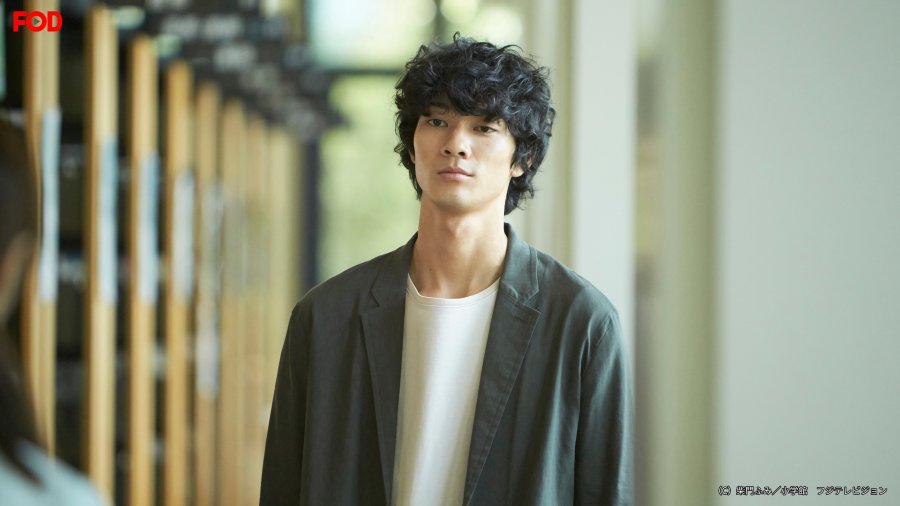 Yeah! Kind of complicated relationship. But after watching this drama I can see that this drama is about first love. The feelings they doubt and they can't handle when they are still young. It's like a journey to find the love they want for life.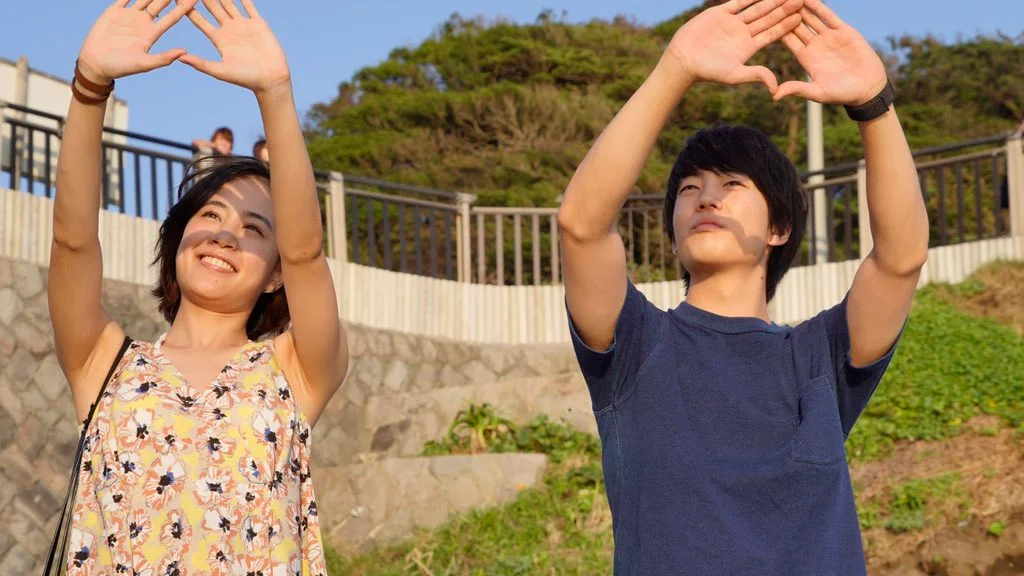 Although the ending is not what I want but I feel relieved that Rika's living well after breaking up with Kanji. Quoting their last conversation when they were together in Ehime…
'Living with a man I don't love or with a man who doesn't love me is the life I would not go for'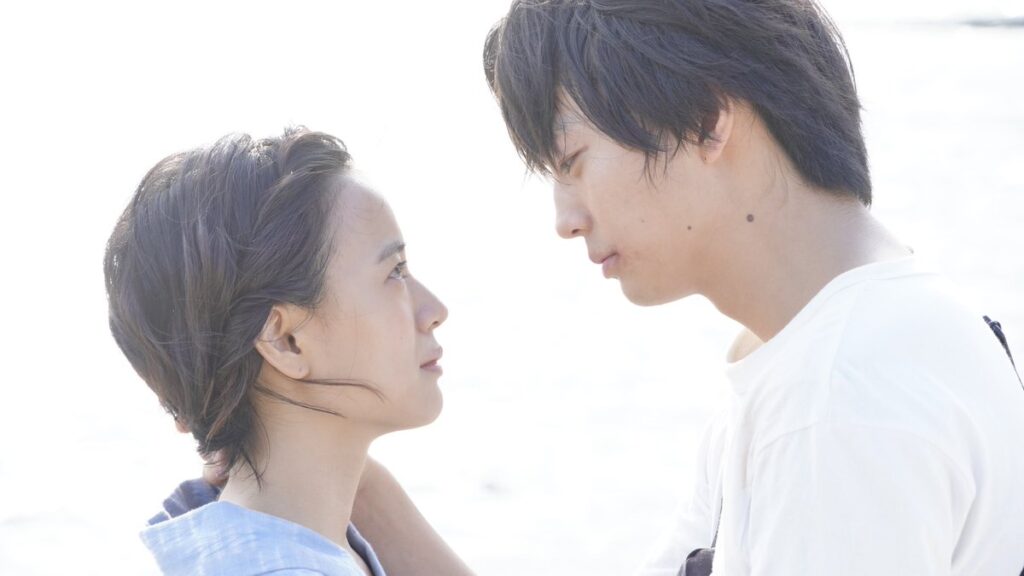 That hurts but that's the ending. Rika knows what she wants. When Rika finds out that she's pregnant and tells Kanji about it, If the baby is Kanji's she thinks she can live with him. But looking at Kanji's expression she feels relieved that the baby is not his son TT.
She also wants to marry Mr. Waga at first (now we can say the baby's father is Mr. Waga), but she knows clearly she doesn't love him. It's obvious she loves Nagao Kanji and wants him in her life. But, she decides not to marry either one of them and just live with the Man she loves, the baby in her tummy.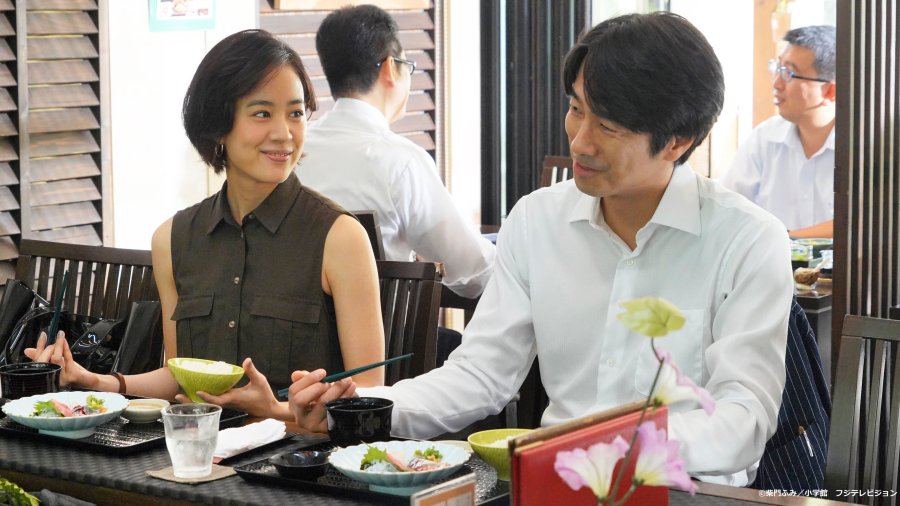 After years, Kanji, Mikami, Naoko and Satomi are meeting up and Kanji finally announce that he and Satomi decide to get married. While walking together, they talk about Rika. And then there's scene where Rika and her son are on the beach… enjoying the sun together. Criesss… Thank you for living well, Rika!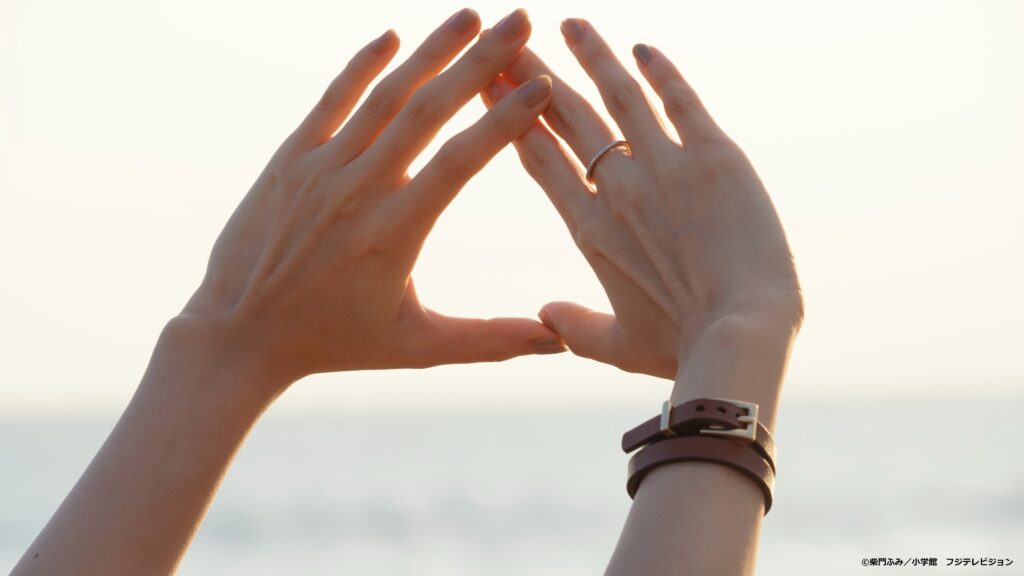 Last but not least, I really like Ishibashi Shizuka for portraying Rika character very well… I can be attached to Rika. Hope I can see more dramas from her.
Watch on VIU
Photos: Official Website | Official Twitter | mydramalist
Closing song by Vaundy