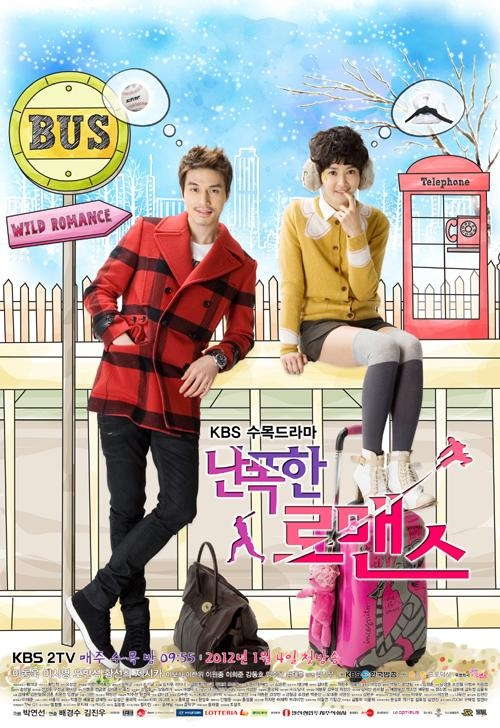 Been a long time. I am back with a new post about K-drama. Another recommended one, It's Wild Romance. This is the only drama I watch these days.
Everything starts on the birthday of Eunjae's dad. Eunjae ran into Park Muyeol, who is the 2nd baseman of 'Green Dreamers', when she is drunk. Eungjae who is a fan of 'Blue Seagulls', starts a fight with Muyeol who led the 'Green Dreamers' to victory. The next day, internet is on fire with the video called 'Humiliated Park Muyeol'. Because of this video, career of both Muyeol and Eunjae, who recently got a job as a bodyguard, are in danger. In the end, they decide to put on a show against the public! They lie that Eunjae is Muyeol's private bodyguard and the video was recorded when Eunjae was giving a self-defence demonstration to Muyeol. Like this, Eunjae becomes real bodyguard of Muyeol. It seemed like everything worked out just fine, but the problem is that they can't stand each other's existence… (Source: Hancinema).
What I like about this drama is the funny romance between Muyeol (Lee Dong Wook) and Eunjae (Lee Si Young). Though the story is a bit weird at the end of the drama, but I like how the director shows us how Muyeol finally realizes that he's fallen in love with Eunjae. Lee Dong Wook and Lee Si Young have sparkly chemistry and the story is fast-paced and entertaining.
Lee Dong Wook and Lee Si Young act so well here, especially Dong Wook who successfully changes his role at the drama right after acting cool at the Scent of Woman. What so interesting about this drama is Girl's Generation's Jessica who plays here as Kang Jong Hee. She's the first love of Muyeol.
If you want to see some light drama, watch it!
Watch on VIKI
Trailer: