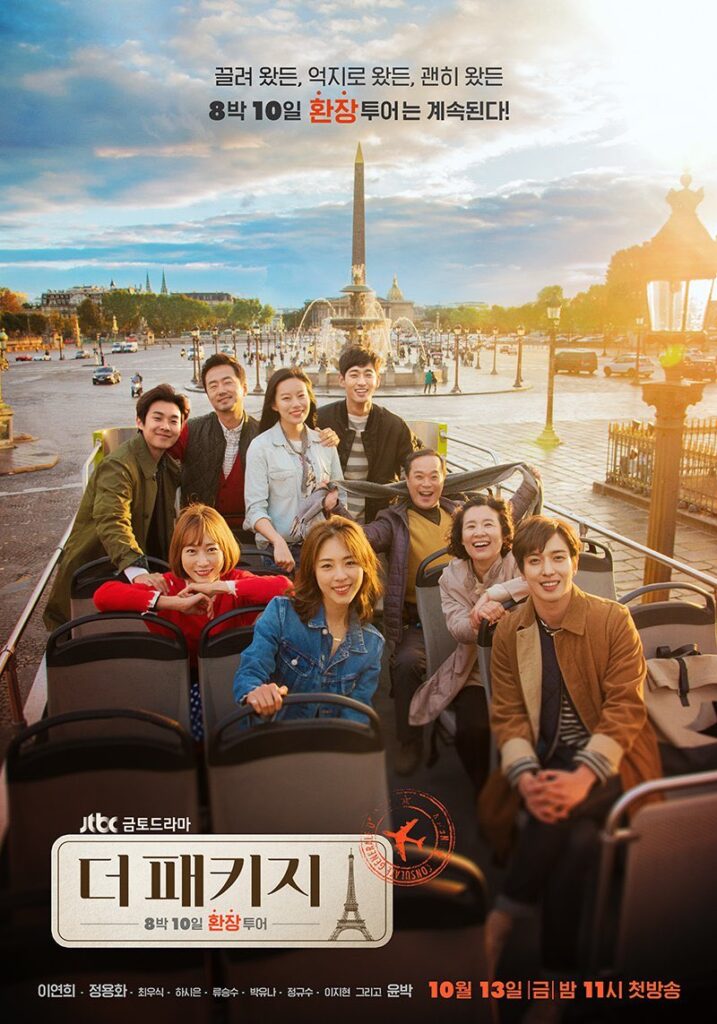 The Package. One of the best underrated dramas. The "tour" theme is different than any other typical Korean drama. Story about a group of tourists in a package tour to Paris. Lead by a Korean tour guide and every traveler who joins this tour has their own stories. That's what make this drama interesting.
The storyline is not only focus on the main leads but also the other casts. The overall story is light but solid. My favorite story beside the leads: The tour guide, Yoon So So (Lee Yeon Hee) and one of the travelers, San Maroo (Jung Yong Hwa) is about Jung Yeon Sung (Ryu Seung Soo) and Na Hyeon (Park Yoo Na). A father and a daughter. I can cry watching their story. Being a single father with one teenager daughter is not easy and for their case is touching.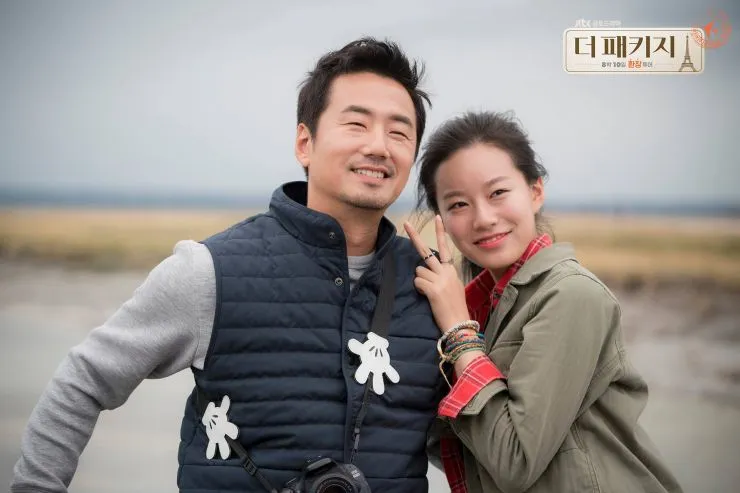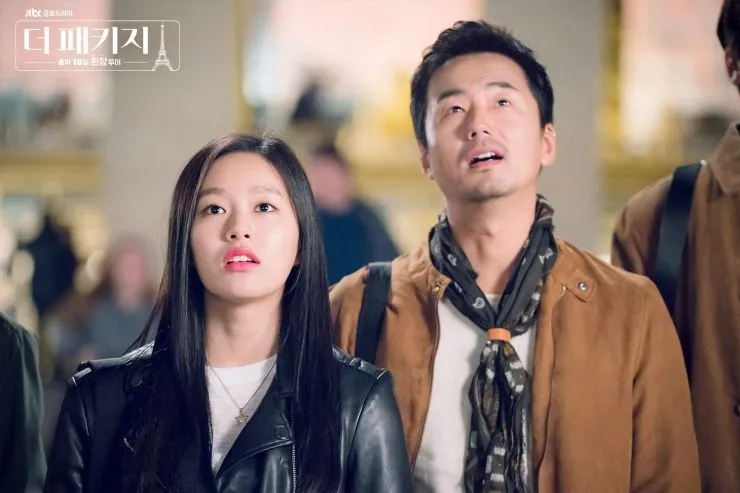 They always fight, but care for each other. The father who can't close his bathroom because he worries about leaving his daughter even tho just some minutes. And it happens until now. There is one of my favorite scenes that makes me cry hard, when Na Hyun make a video of his dad when they're travelling, a video to his dad's girlfriend. I like her pure words. A video to her future mom.
Thank you for accepting my dad. A Man who can't do anything. However… (I love you…)

I'll call you 'Mom' one day. Please wait even it takes a while.
Having Paris as the setting is one of the strength points. The scenery is so pretty, the tone is my fave. Great casts too. Yonghwa's doing a great job portrays an innocent and funny character here. He's maybe like most of us who do selfie once we arrive at our new destinations when we go travelling haha. Lee Yeon Hee as the tour guide speaks French here.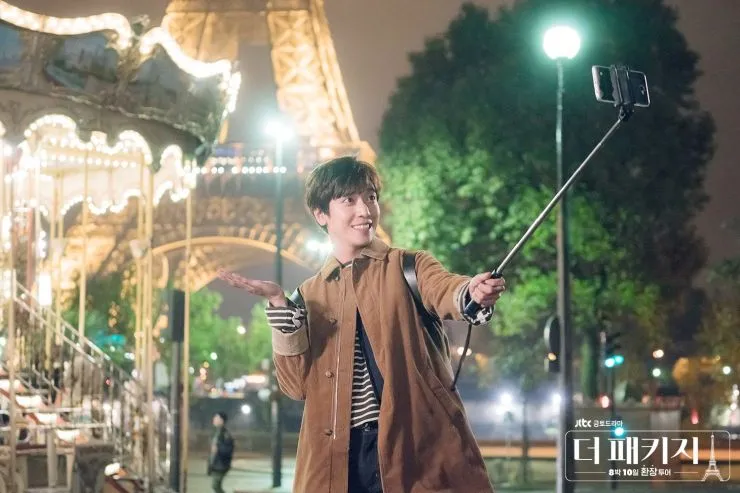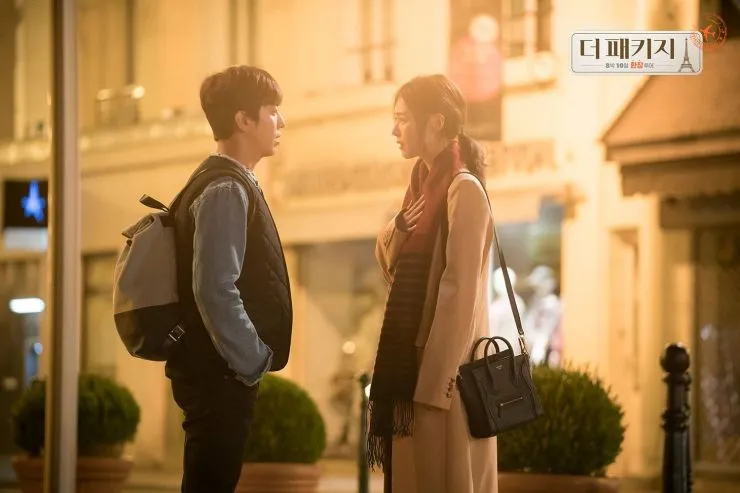 Yoon So So and San Ma Roo romance here is one sweet thing. Moving on from their past broken hearted, they find something missing in each other, in this tour package.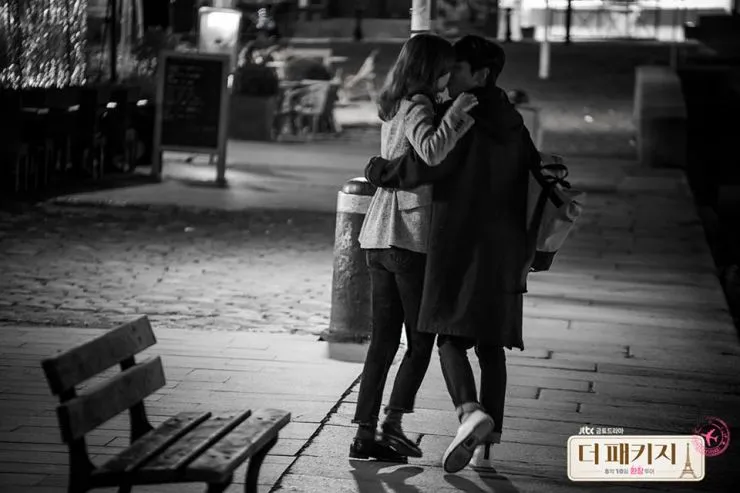 Stories about the other couples are good too. There is one young couple (Choi Woo Sik and Ha Si Eun) with their insecurities and still in doubt about their relationship. And there's one old couple (Jeong Gyu Su and Lee Ji Hyun) who always fight but so loving each other.
Watching this drama can be like a throwback too. Because you can see places of interest in Paris reminicing your memories there. I really like it. Even though I have never been to Paris yet but it feels like I'm going there with them. I hope there is this kind of drama again in the future.
Enjoy Paris with The Package.
Watch The Package on Apple TV | Amazon | viki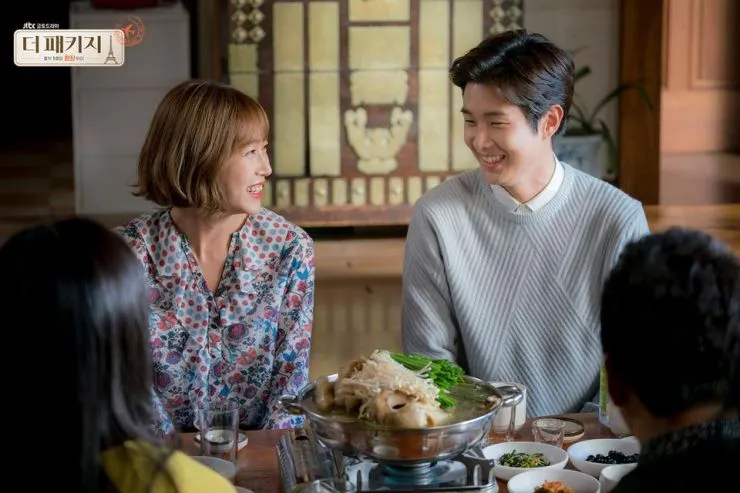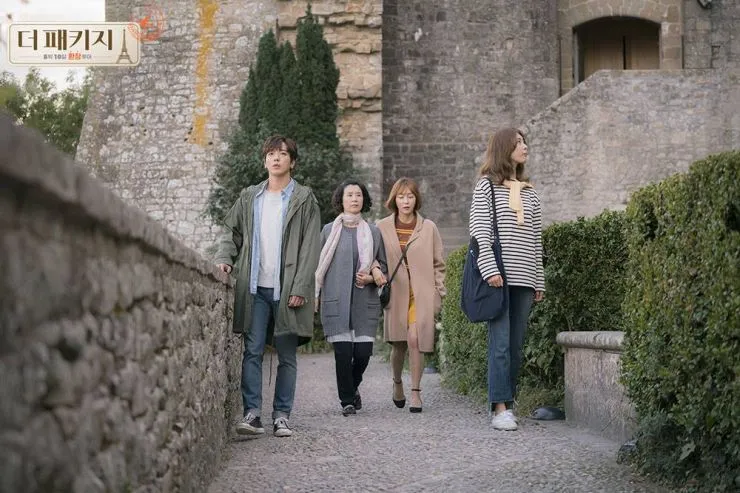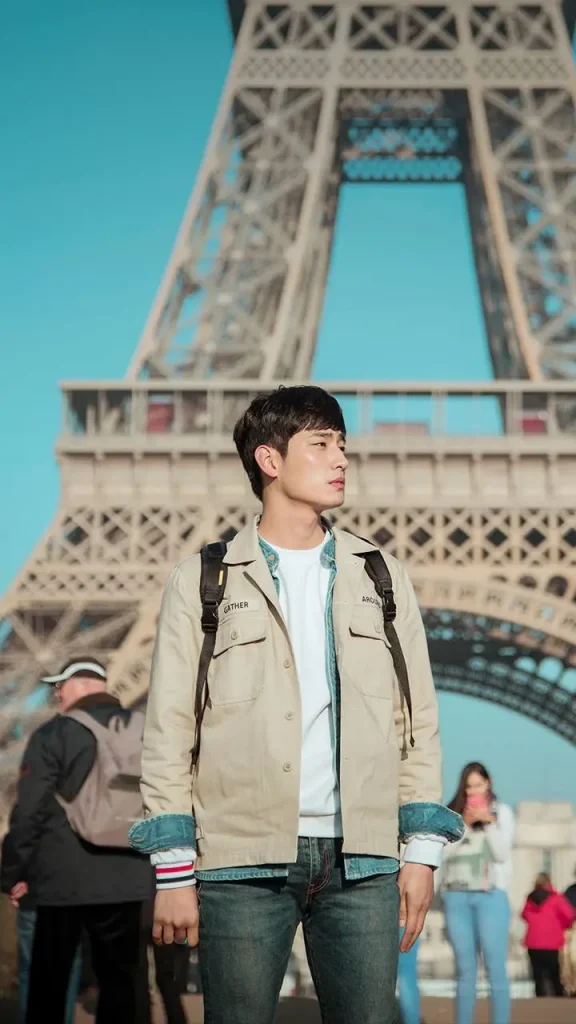 Check out this OST playlist. The most favorite is Fateful Love by John Park.
Pictures: hancinema