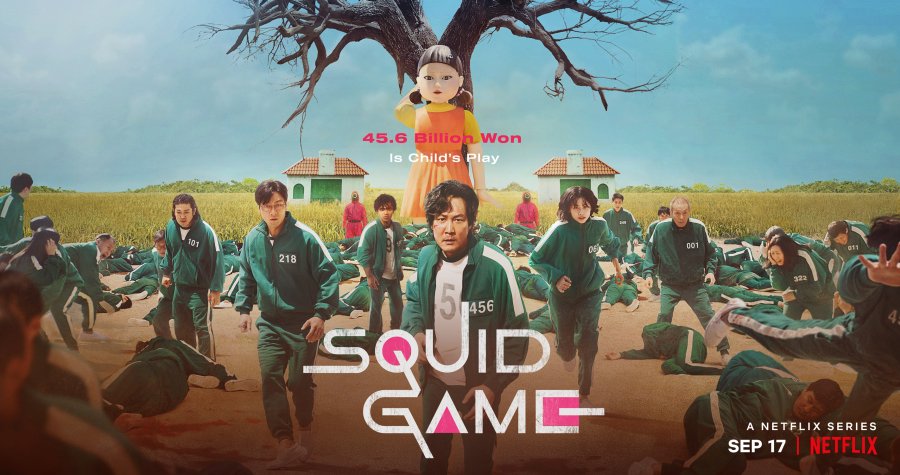 What an experience. Binge-watching 9 eps of Squid Game is so tense and super interesting. Not only I can feel the game they are playing, but I feel like I can understand each of the characters. Starting from Gi Hun (Lee Jung Jae) whose life is so messed up: in debt, a gambler, divorced with the condition he can't be a good 'dad' to his only daughter, still depends on his mother.
Short story, Gi Hun meets a mysterious man, played by Gong Yoo as cameo, who gives him a business card in the subway station and offers him to play game to get huge some of money. At first Gi Hun ignores it but after he realizes that he has to face the reality, he decides to take the offer to play the game. That's the begining of everything.
He meets many people who are also struggling same like him. They are all trying hard to get the huge amount of prize money, a 45.6 billion won, doing anything to win the each games. The games are basically the games we used to play when we're child, they need strength and the most important is strategy. The ones who can't passed the game will be killed, so it's a life and death game.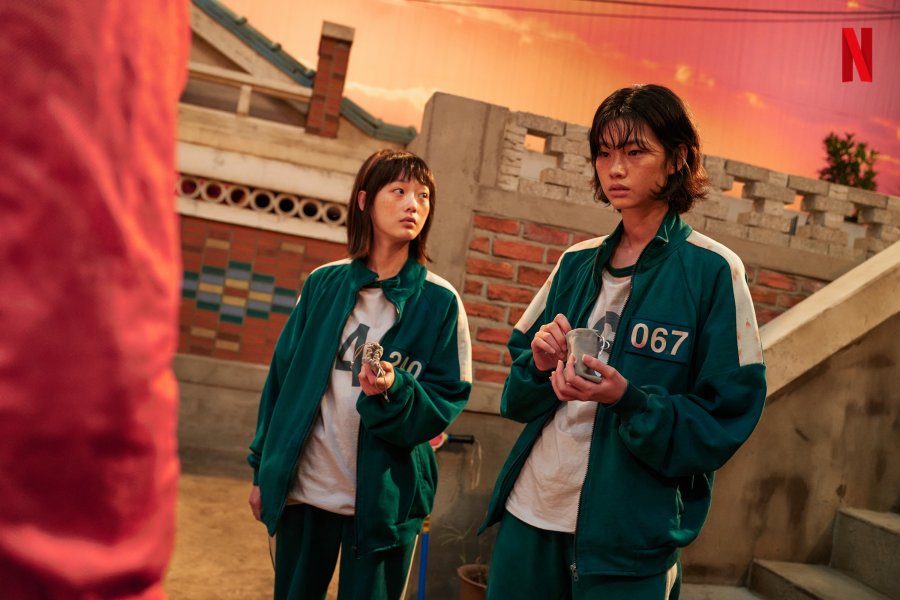 In the game, Gi Hoon meets his childhood friend Sang Woo (Park Hae Soo). They grew up in the same neighbourhood so practically they are like brothers. Gi Hoon also meets a grandpa Il Nam (Oh Young Soo), who is sick and very old, whom he takes care well during the games, and one character that's also stealing is Sae Byeok (Jung Ho Yeon), a girl who is doing this game to protect her young brother who's in the opranage right now because they don't have house. There's Ali (Tripathi Anupam) too, from Pakistan who wants to protect his family. Gi Hoon with Sang Woo, Il Nam, Sae Byeok and Ali develop 'relationship' to survive.
Though maybe this drama is kind of predictable, but the story is really good. It's violent too. There is shocking moment in the finale episode (surprise cameo in the end) and I kind of cannot accept the fact that one role I like has to die, huh. Oh okay, it's spoiler but I cannot when Hwang Jun Ho (Wi Ha Joon), a police officer who actually wants to find his brother then tries to find out more about the death game that in the end he died.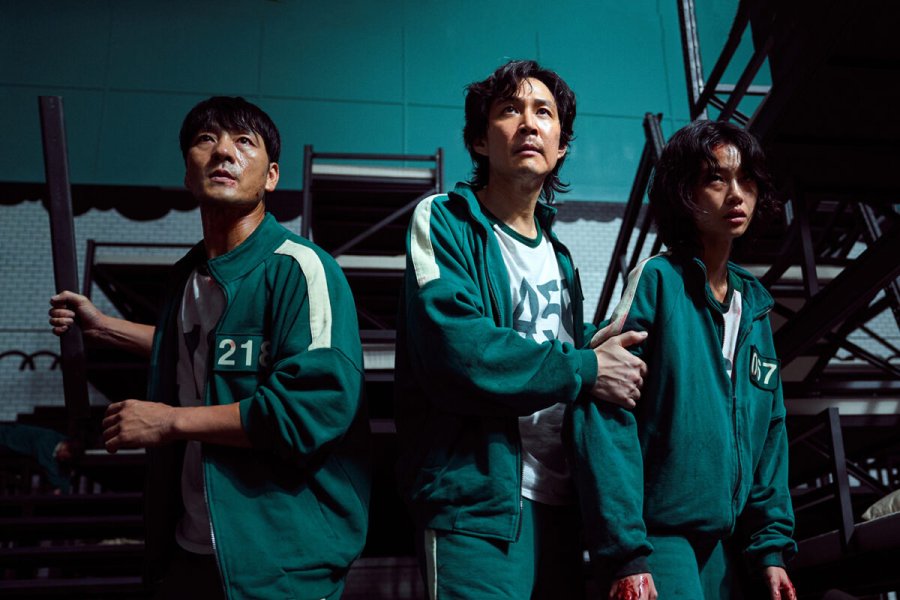 The overall is very good. The scenes seems real. It shows that the production is very well prepared. The actors are no doubt. I develop more admiration towards Lee Jung Jae as an actor. He's really good. I heard that the promotion from the netflix is also all out seems like they invest well and succeed. This series is also popular on social media like everyone I know talking about it. Until I write this Squid Game is still no 1 in South Korea and no. 2 wouldwide after Sex Education (source: flixpatrol). And I saw on forbes article that this series once reached No 1 on netflix ww.

I think we can see another series with the same idea. But in my opinion, Squid Game is really engaging. We get something, like lesson-learned after watching it. It's not just we watch them play the game but the characters in the drama can touch our hearts. We can feel angry, betrayed and even simpathy to the characters.
After finish it, my pov is the writer wants to show us, 'is there still a sincere person in the world?' Though I expect Gi Hoon will be at least a good father at the end, but maybe it is what it is. Will there be a season 2? Hmm…
I think if you want to know the answer, watch this series. It's worth binge-watch especially if you like death game stories. Enjoy!
Watch only on Netflix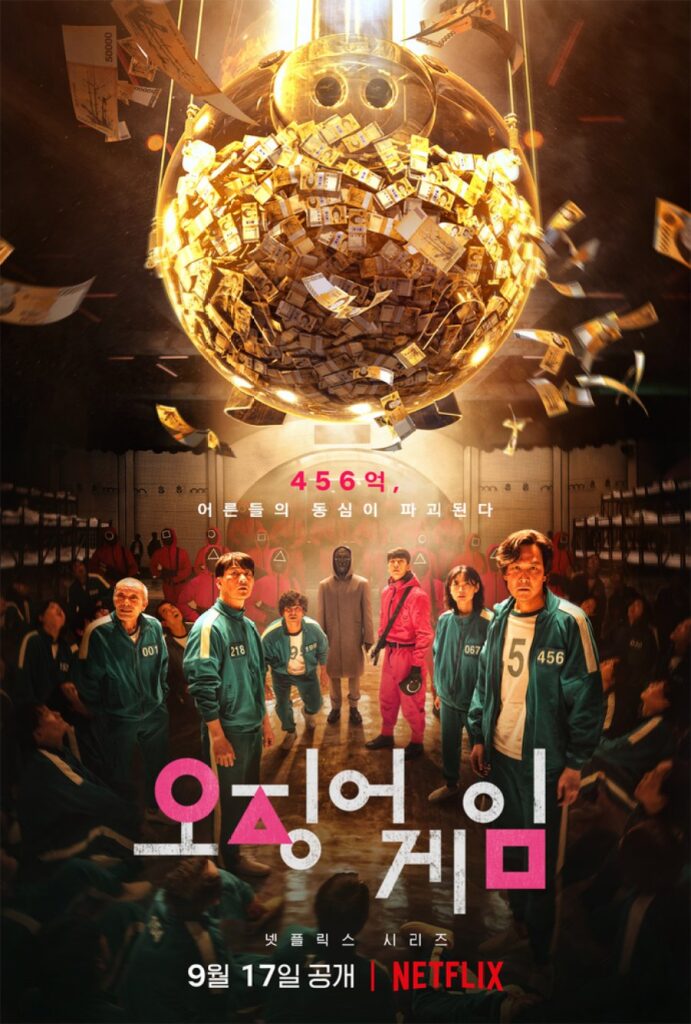 Photos: mydramalist