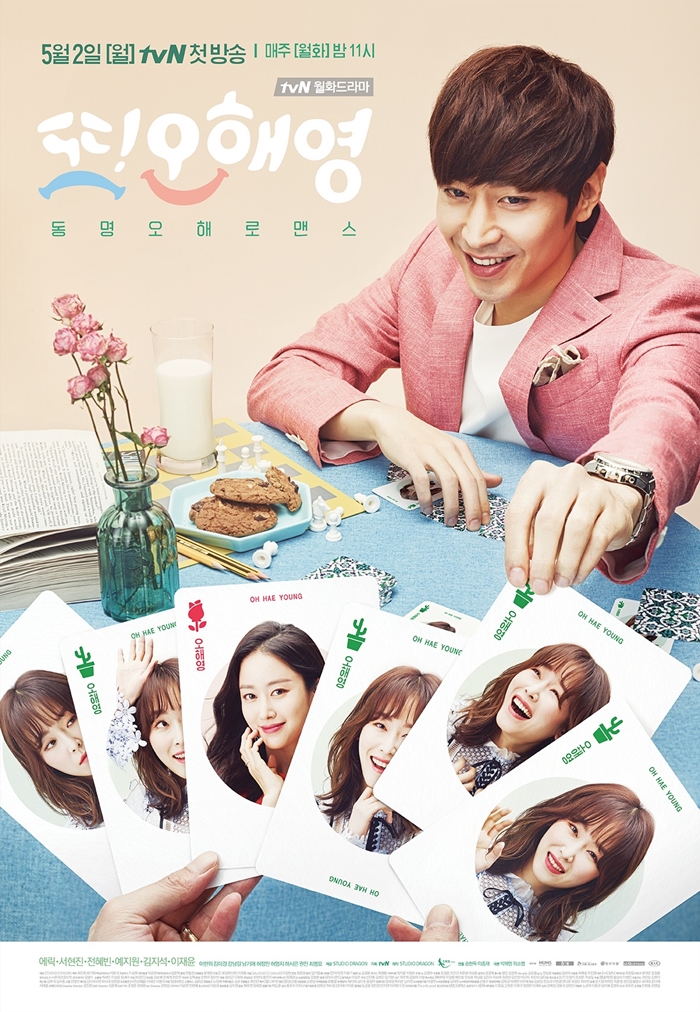 I'm amazed by the writer-nim how he/she can get an idea and inspirations doing this drama. I actually didn't know well Seo Hyun Jin but I know she plays well in Let's Eat. She also played as queen on The Three Musketeers with Yonghwa. I also forgot how I finally can fall for this drama and deep into this one, be crazy every week, and curious how the story goes.
About a man, Park Do Kyung (Shinwa's Eric) who wants to get away from two Oh Hae Young-s (Seo Hyun Jin and Jun Hye Bin), and he also has ability to look at the future. And a girl, Oh Hae Young 1 (Seo Hyun Jin) whose life gets ruined because her fiance breaks their engagement and then finally falls for Park Do Kyung. Do Kyung also has the similar problem, her fiance , Oh Hae Young 2 (Jun Hye Bin), breaks the wedding and left him. Park Do Kyung and Oh Hae Young-1 both met because the name -Oh Hae Young- (Do Kyung's ex gf who is left him) and the story begins. Well, I don't want to use the name Oh Hae Young dirt/gold 🙂
What I like about this drama, firstly, I like how both Do Kyung and Oh Hae Young be there for each other, with all their problems in the past. Secondly, I like how OHY1 family supports all of their daughter with all the conditions. So far for me after Reply 1988, OHS parents are the best parents ever in Kdrama.
I also like how the writer makes the leads with their not-so-perfect characters. Not to mention the perfect chemistry between Eric and Seo Hyun Jin. They are soooooo good together.
But there's also another couple that is also exciting to watch, like the couple of Do Kyung's friend, Jin Sang and Do Kyung's sister. They are unexpectedly funny and give color to this drama… Jin Sang is cute!
This drama for me is a must watch. It's not all about love story, it's also about how to copping your issues, how you deal with parents, and how to accept each others past.
Their OST is so good too. Must check them out. Two of my favorites.