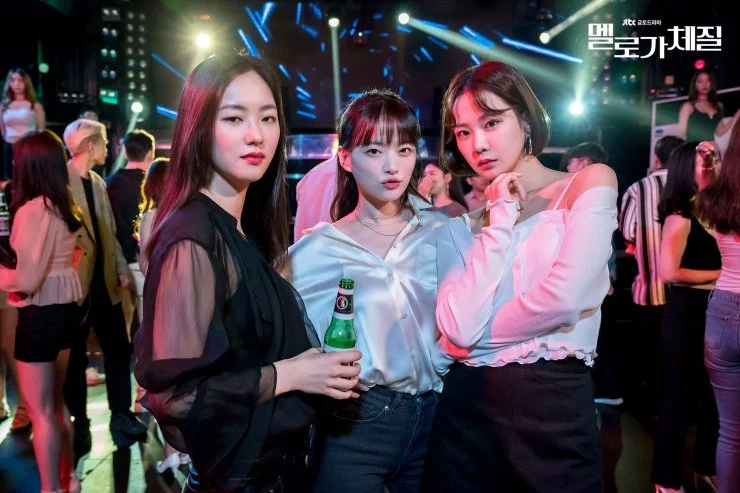 As always JTBC never disappoints me. Be Melodramatic is like the older version of Age of Youth. Probably better. About 3 best friends and their lives. Slice of life kind of drama that I like. The characters are around the age 30s, fun and quirky somehow.
It ended a while a go, I really want to write it since it's one of the best ever. Underrated but it's a super good!
Watching this feels like real. Around my age… 🙂 Im Jin Joo (Chun Won Hee) character is a scriptwriter. Unique character for sure haha. She meets her first love she dated for 7 years. Apparently they are working at the same field. While she also meets new potential love and many (funny) things happen.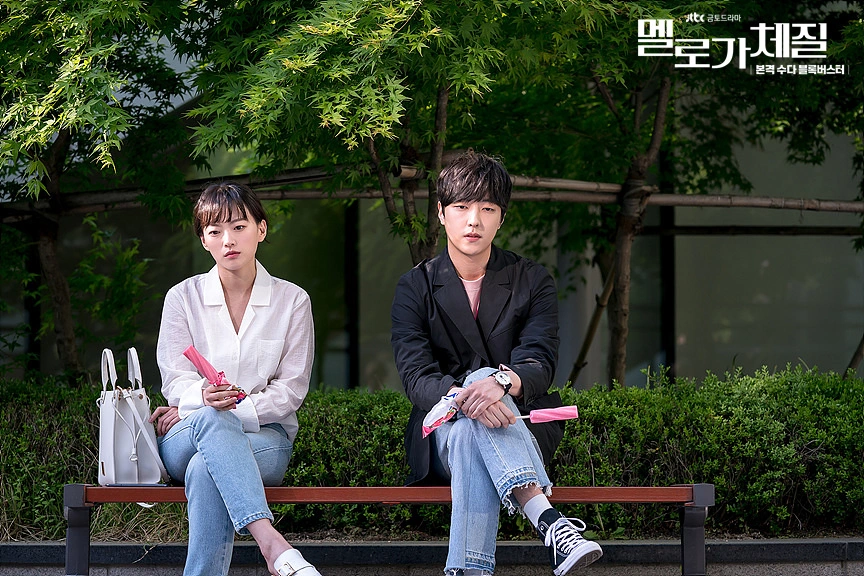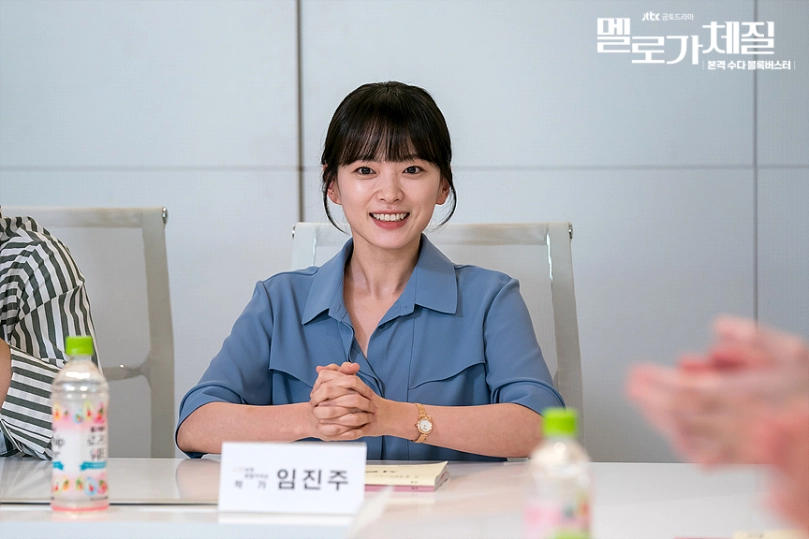 Lee Eun Jung (Jun Yeo Bin). She is so pretty and cool! A documentary director. She has probem with her past. Her boyfriend died and she has to deal the mental issues that she hasn't even realised TT. Thank God she is with her loved ones.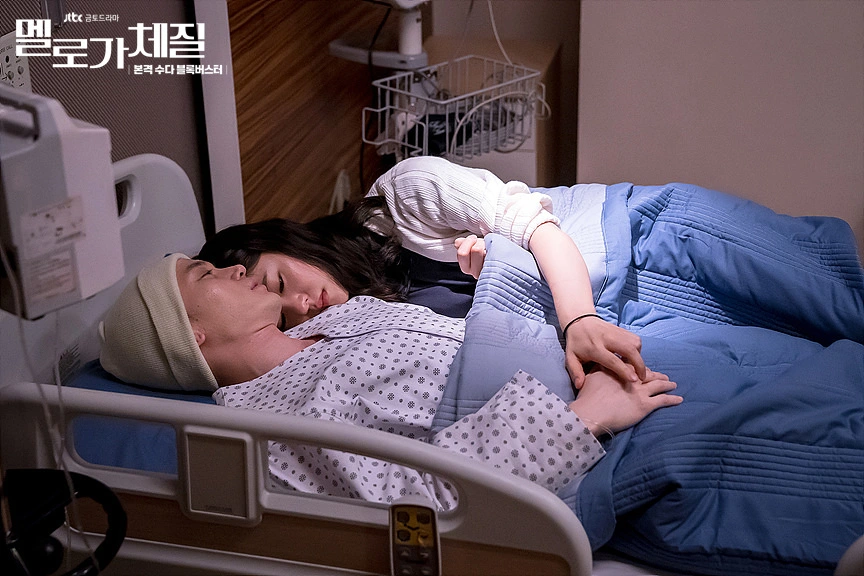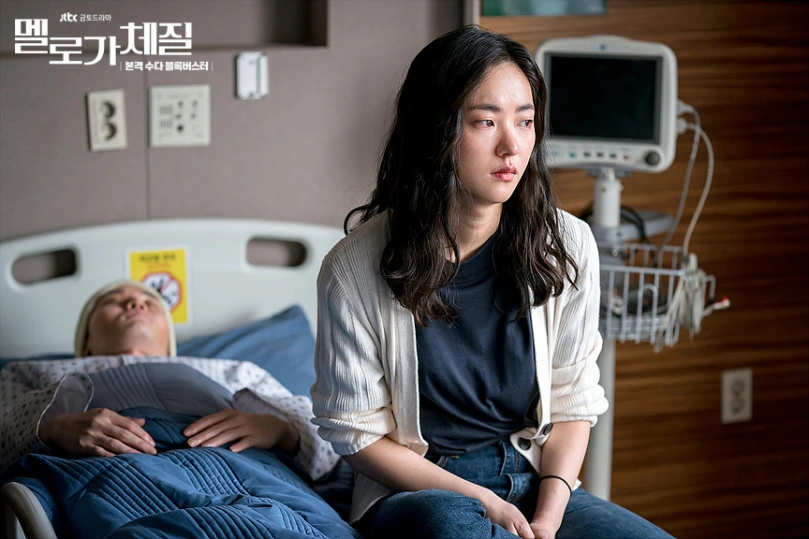 Hwang Han Joo (Han Ji Eun), a single mother with one son. He used to be smart and popular. Her everyday life now is as working mom, while also struggling on raising her kid alone. Her relationship with her junior, Jae Hoon (Gong Myung) is also fun.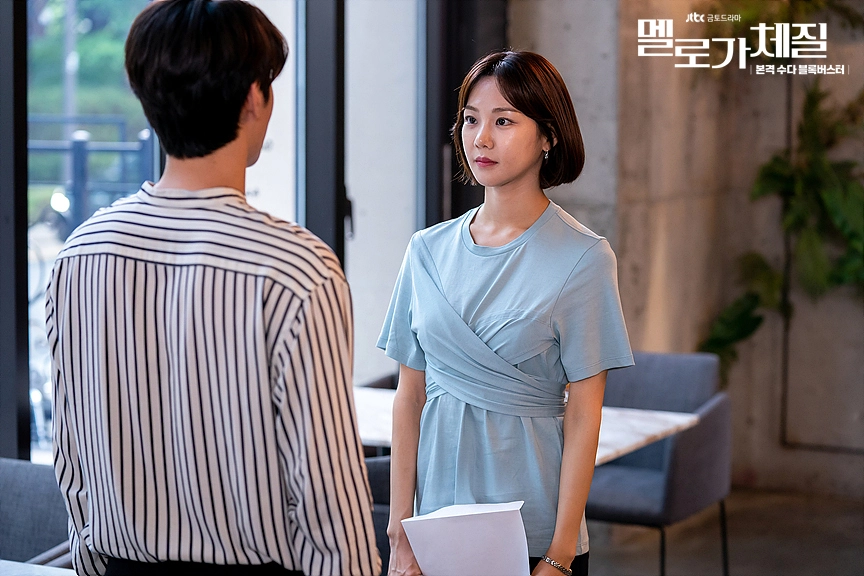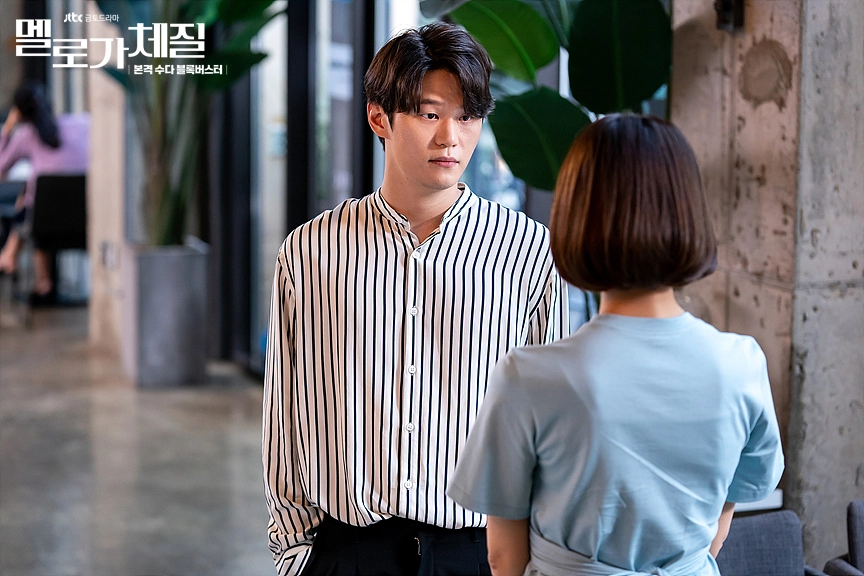 Jae Hoon is having a toxic relationship with his girlfriend which the only thing I don't like from this drama. Haha. I wish he realised sooner. But basically his character in this drama is fun. He gives color to his relationship with Han Joo.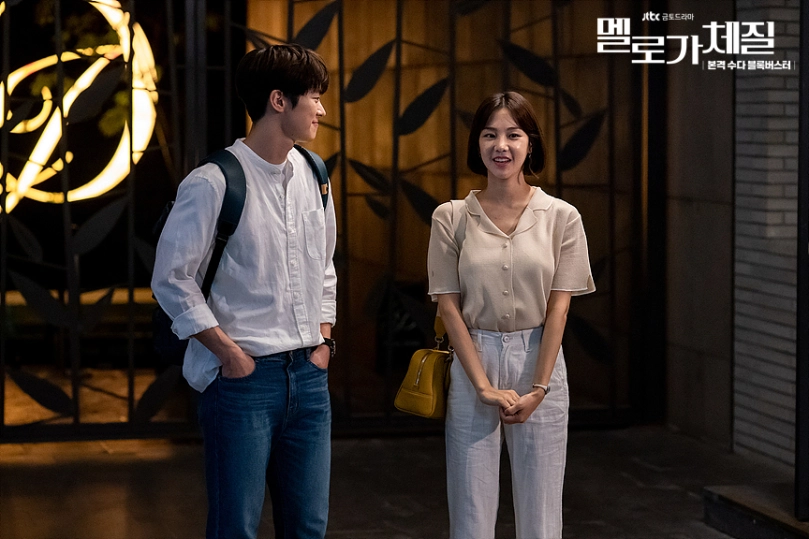 I really love their friendship. When they know Eun Jung's getting worse with her issues, Jin Joo and Han Joo decide to stay together, along with the Han Joo's kid and Eun Jung's brother. The 5 stay together under one roof makes it more interesting. And I believe it helps Han Hoo gets better.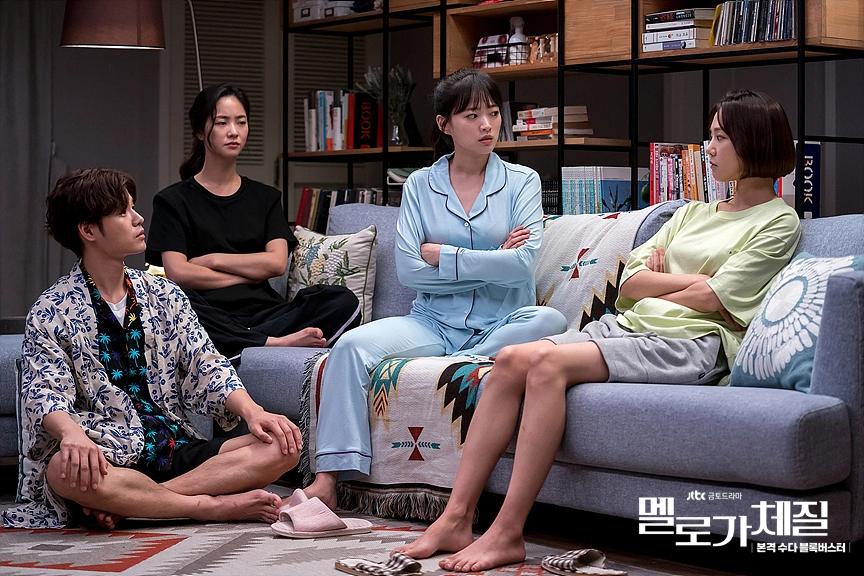 There's also one important character in this drama. Bum Soo. He's Jin Joo's finally-become-boyfriend. A star director. He's so funny, kind of annoying, as they fight at first but slowly love growns between them as they work together to make a drama series. This couple is cute, funny and crazy but we love them.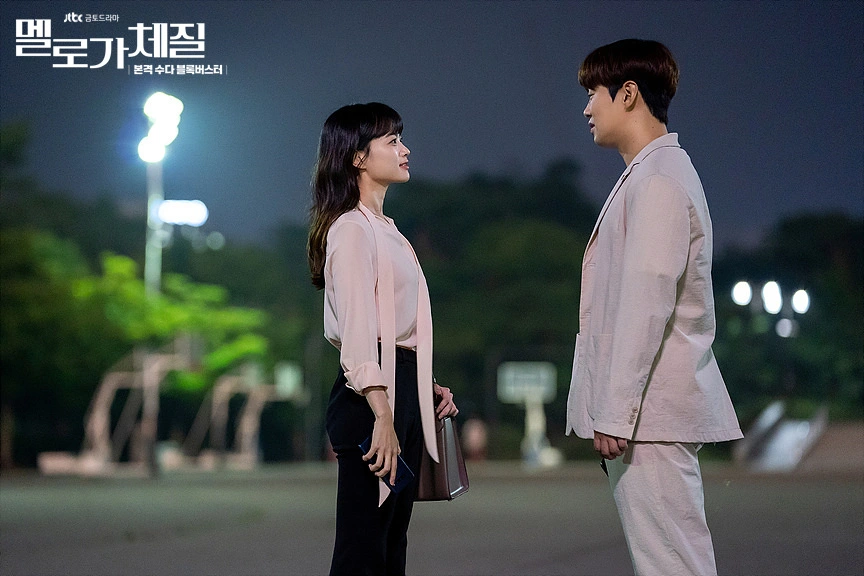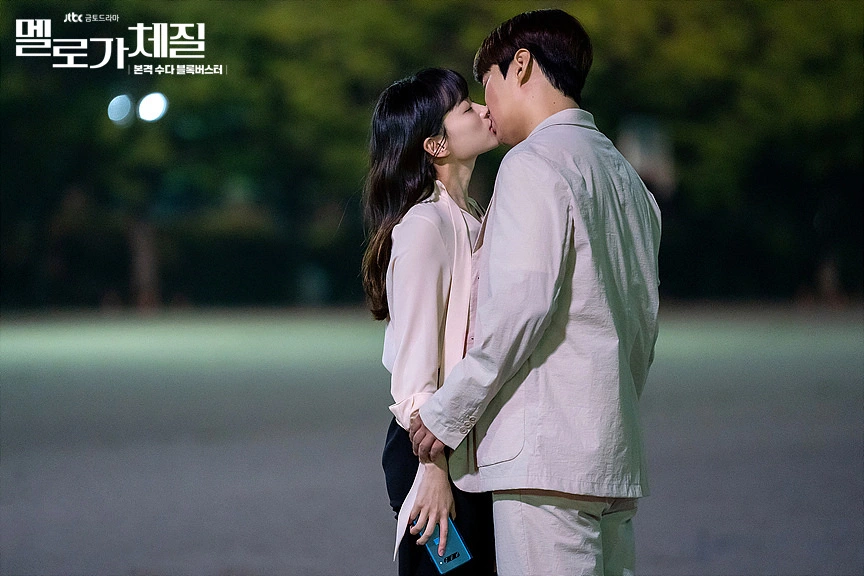 This drama is not that serious but it's serious. The sad part is about Eun Jung, I just can't but cry a lot when seeing her missing her late boyfriend. It's hard for her and it hurts. Tho while watching this drama, you can also smile and laugh too. The warm of three friends is just real.
First ep starts with 3 best friends and Hyo Bong (Eun Jung's sister) talking about a drama they're watching. And their conversation(s) is gold. And then continue to introduce the lead characters. It's a good starting point for me. I feel like they are talking about life. The slice or life it is. I also like the script, the writing things. The process of Jin Joo and Bum Soo making a drama series is not that easy, I can enjoy it.
There is one nice scene I like… when Jin Joo tries to tease Bum Soo with singing the song he hated (written by his past lover If I'm not mistaken), but endsup he looks so cool, and even he singing it well with guitar. Jin Joo's impressed?!
Love changes but the truth doesn't change. It hurts so much. It's a huge opportinuty to meet someone you love. How do you feel if you lose your opportunity? It obviously hurts. Your bones ache.

Don't tease me with this kind of stuff.

~Bum Soo, from Be Melodramatic Ep. 4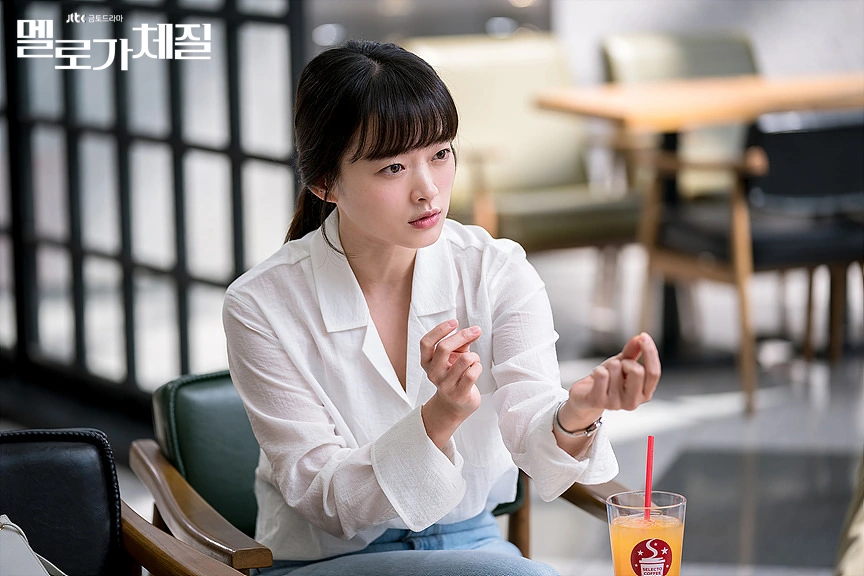 This song becomes famous and stands on the top chart for so long. It's good track sang by Jang Boem June. Here's the full clip. I really like!
Last but not least. I love that this drama has epilog at the end of every episode. It's really good, like a poetry to summarize one episode.
It's not literally a romance drama. It's a slice of life drama, and love is there of course. Please watch it cos it's underrated I think, but it really so good. I really enjoy it.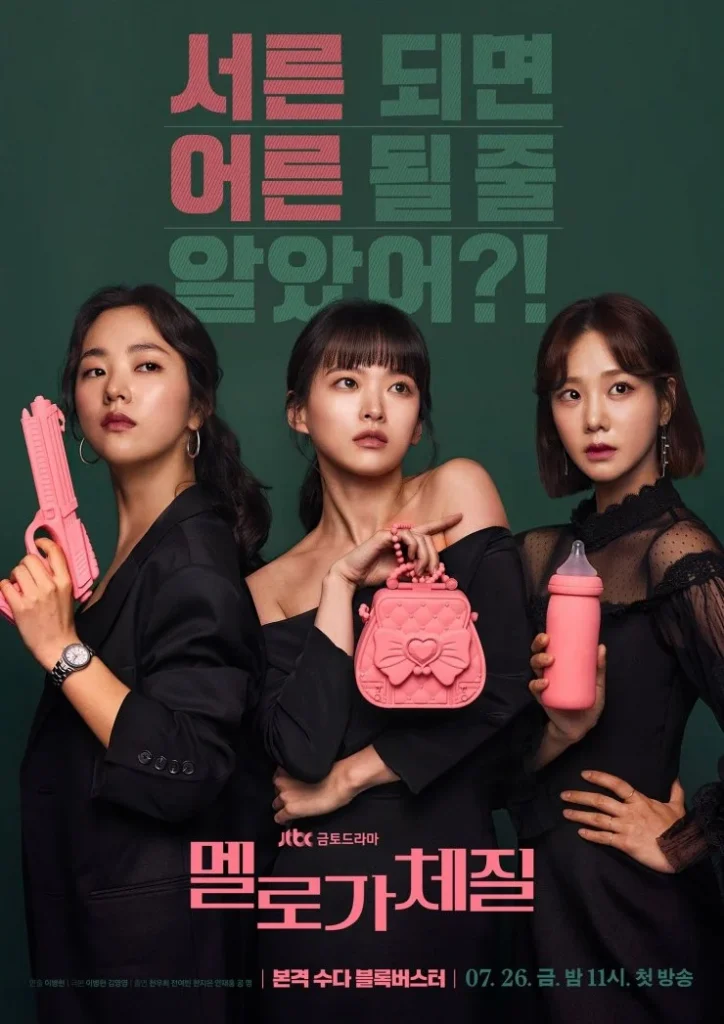 Pictures: hancinema