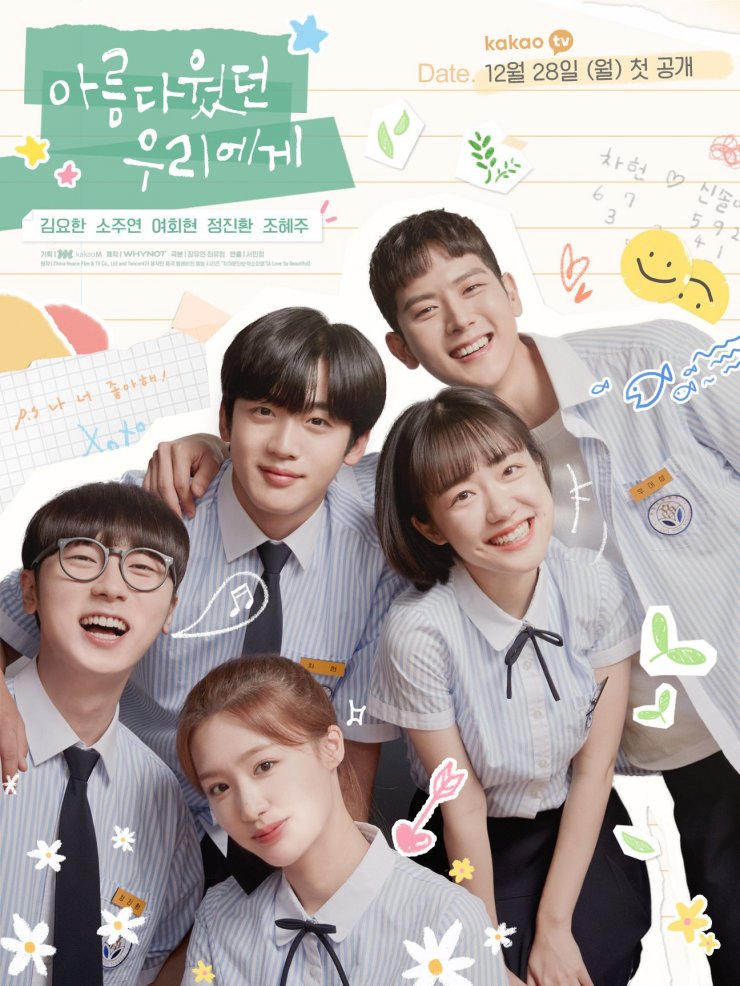 Based on a popular Chinese Series with the same title, A Love So Beautiful (2017), the Korean Version is seemingly lighter than the original one. Airing in kakaotv and netflix, this drama uses Kim Jong Kook's song Loveable (2005) as the opening song, now covered by SinB from GFriend. It sounds so fresh and young.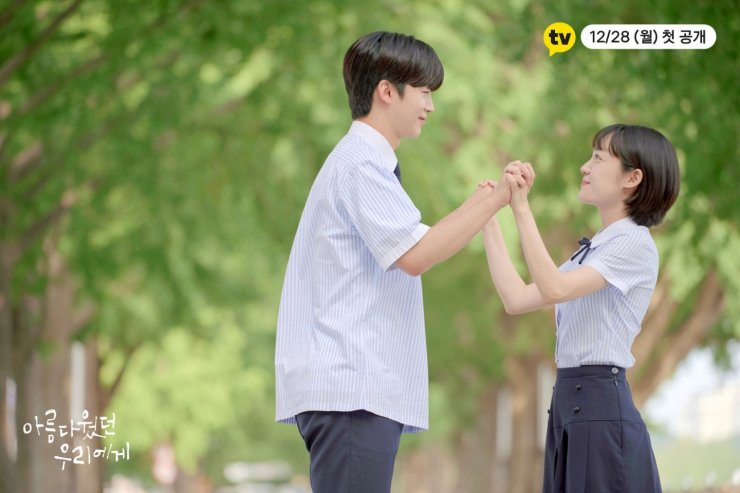 I can see that this version really wants to show Korean Drama vibes which I think they succeed. Typical tsundere and cute girl kind of drama is here. I can say this is a cute drama.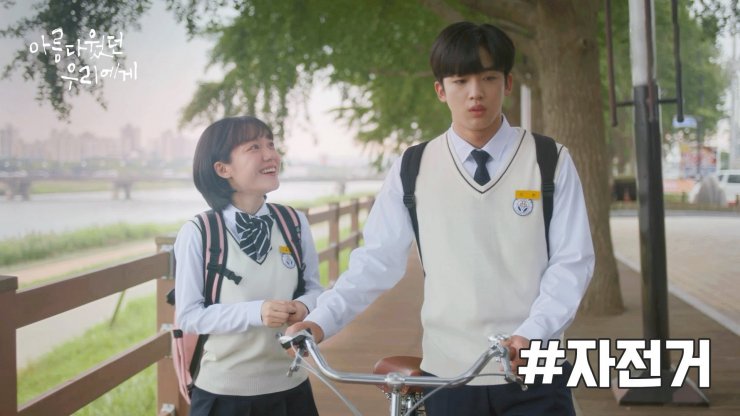 A Love So Beautiful has 24 episode each 20 mins… I think it's too short per eps cos we can't really see character development. It may be because they want to present this drama like a web series. Since I'm kind of oldschool viewer, character development and emotion are important to me which we can't see here. However, I still can enjoy this type of series.
Starring So Ju Yeon as Shin Soli and Kim Yo Han as Cha Hoen, this drama presents new faces in dramas. I saw So Ju Yoen in other drama onced, but I think this is Yo Han first drama. Soli's friends: Woo Dae Sung (Yeo Hoi Yeon), Kang Ha Young (Cho Hye Joo), and Jeong Ji Hwan (Jeong Ji Hwan) are fresh actors as I know. And they all play well. Especially Jeong Ji Hwan I like him, he's funny and really gives good vibes in the drama.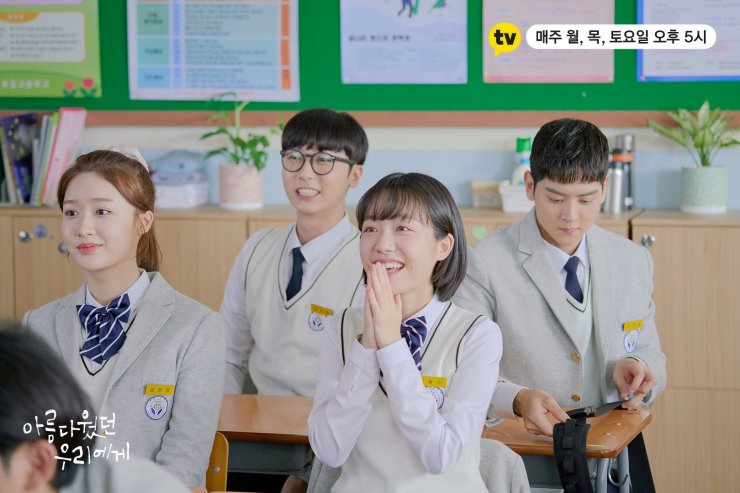 While watching this drama I feel like so young lol. I think this drama is a throwback drama where the leads were dating in the young ages, and then they separated and meet again in the present. We just can't help but smile watching Shin Soli showing love towards Cha Hoen and how she clings to him every moment. Cha Hoen slowly gets used to it and slowly likes her back.
Since the Chinese Series is kinda popular, people unevitably keep comparing the two versions. But I think both of them kinda different on how they director and writer want to impress the viewers. I enjoy both of the series. Though I prefer the OG version but I think this is likeable too.
Here's my fave scene from both versions. It's when they are dating, and the male lead's studying in the library and the female lead stays there to company. Male Lead helps the female lead opening the books, probably novel If I'm not mistaken, because the gloves and so the female lead is not getting bored. Haha so sweet!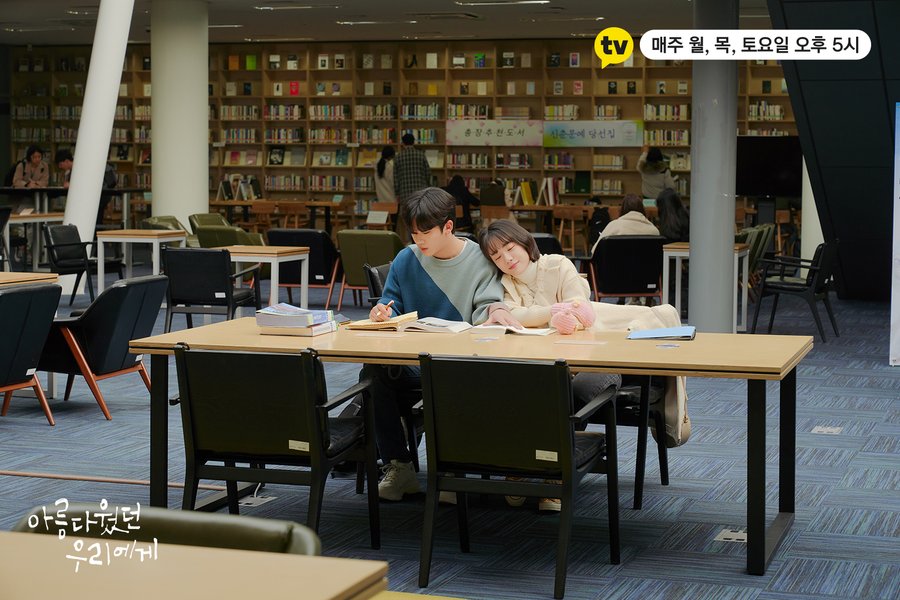 Same like the OG, you'll probably have a second lead syndrom here. Cos the second lead is too sweet here and you can't help but fall for him. Woo Dae Soong. But unfortunately Soli thinks of him as best friend. What to do.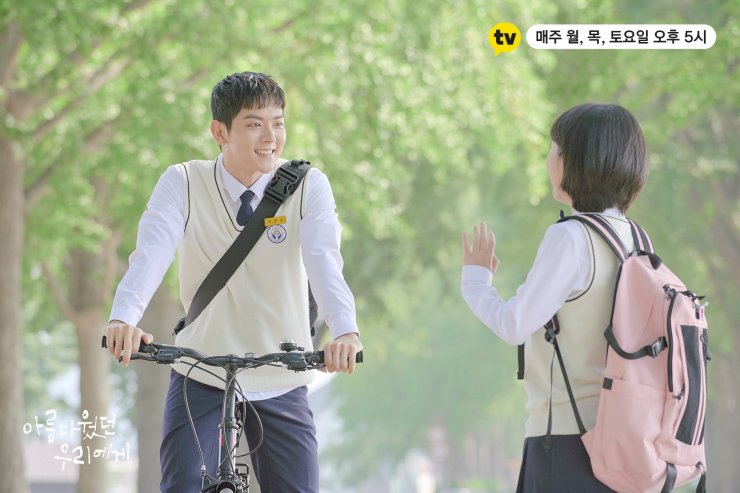 Well, if you want to binge-watch a light and cute drama on the weekend here we go, A Love So Beautiful Korean Version.
Watch on netflix
Pictures: hancinema | Teaser: The Swoon