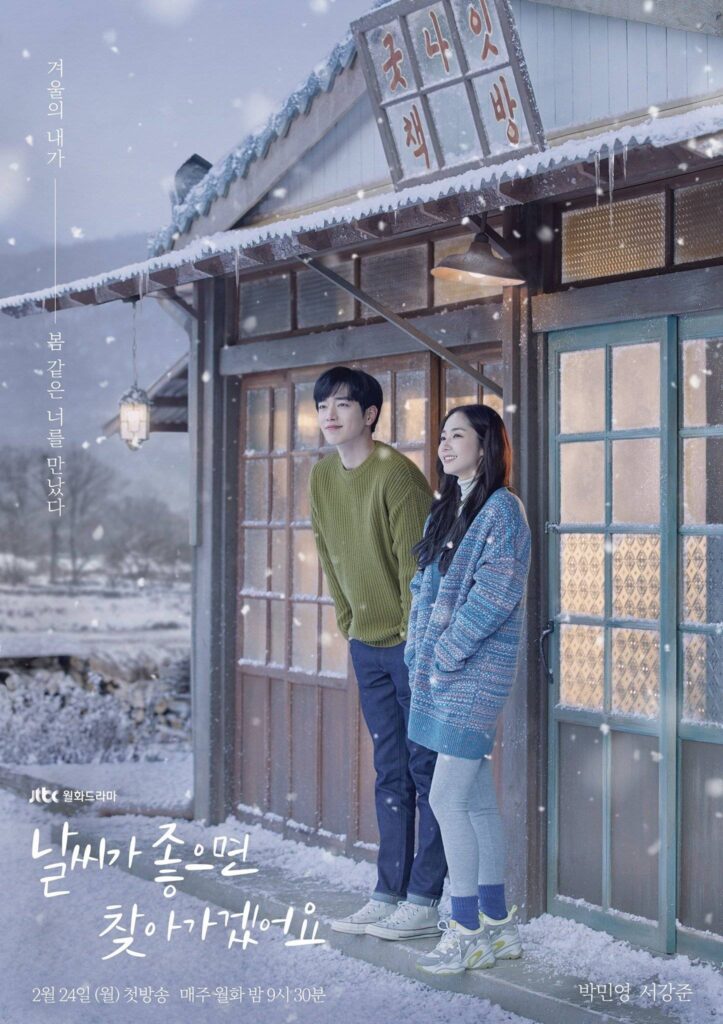 I never thought I'd like this slow pace drama. Setting in rural village, Bukhyeon, with beautiful view. I'll Go To You When The Weather is Nice is a romance drama based on a novel "Nalssiga Joeumyeon Chajagagesseoyo" by Lee Do-Woo (published June 28, 2018 by Sigongsa) *souce asianwiki.
Haewon (Park Min Young) is tired of her life in Seoul, she's coming back to her hometown, Bukhyeon and meets Eunsup (Seo Kang Joon). Her coming this winter is different. They fall in love and their romance is sweet and warm.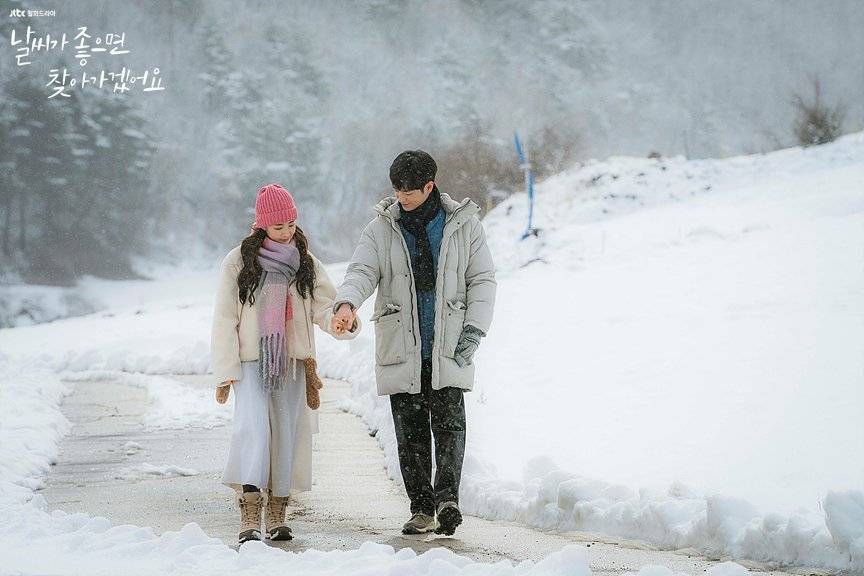 Let's just talk about what I like and the highlights about this drama *contains spoilers*. Here we go:
Im Eunsup. One of the characters that I adore in this dramaland. He's so warm and pure, I think this character was built because of his sad past. Abandonment issue that he has to endure for so long. The painful past makes him grown to be like this Eunsup, I really wanna hug him and give him strength, and just like Haewon, I want to feel his warmth too. He has his 'routine'. I always smile when I see he starts his day with brewing his own coffee, enjoying the moment. Oh and he has warm smile.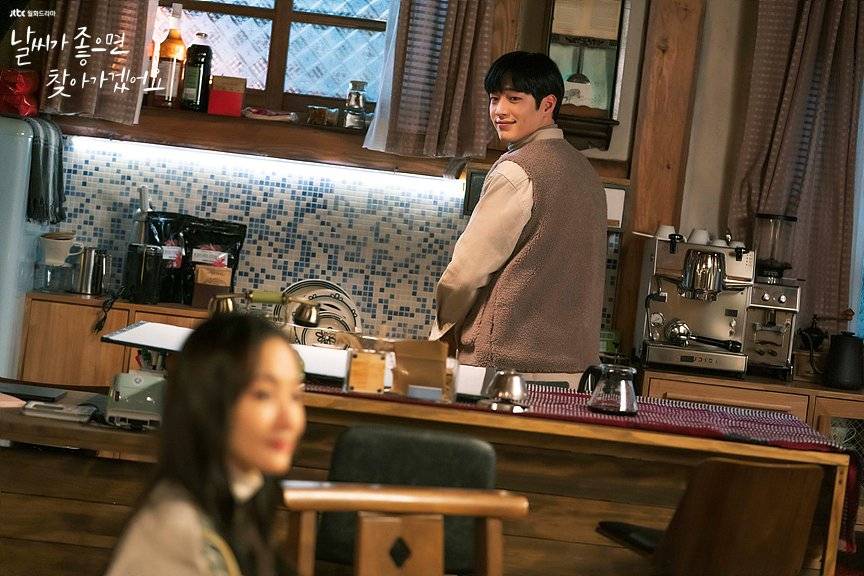 From his eyes we know Eunsup really likes Haewon. He's really taking care of Haewon. He's not a talkative person, hard to express with words. But even for small care, Eunsup is there, when Haewon's going home at night, Eunsup companies her with his torch and even changes the street light bulb near Haewon's house. He's there when Haewon's down because of her family problem.
Good Night Bookstore. This bookstore is precious. This is where Eunsup live and spend his life writing his blog, to Irene. The girl he secretly likes since kids (It's Haewon). The name good night book store has meaning. Eunsup says about his book store, "Eating well and sleeping well are more difficult than you think. It's such a basic things, but people still have trouble with it. So I named this place hoping people can eat well and have a good night's sleep."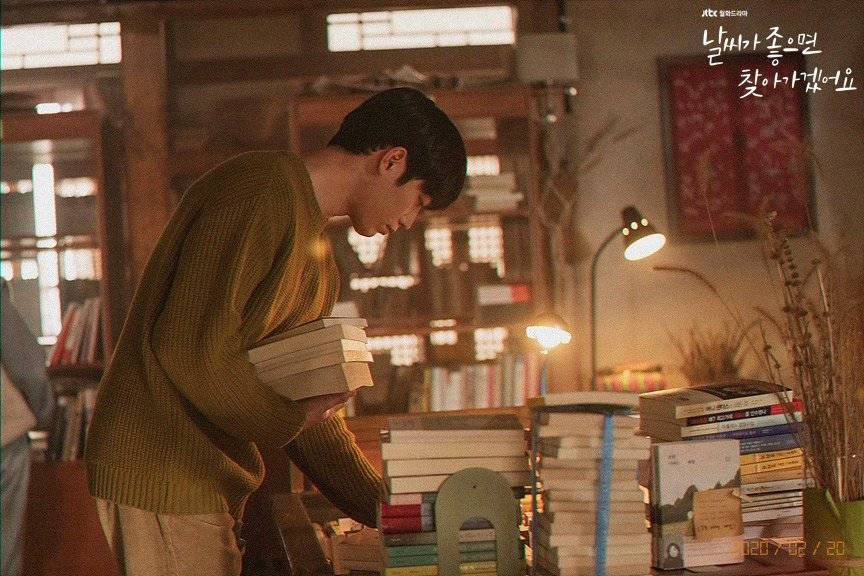 The Private Blog Posting written by Eunsup shown in the end of each episode to wrap one episode. It's so poetic, awaited every episode. I'll share the blog post from episode 1:
"There's only one reason why I like winter, the leaves that were covering my window have fallen, so I can now see your window across the street. And beautiful Christmas and New Year's Day. You come back to this town and spend a few days here."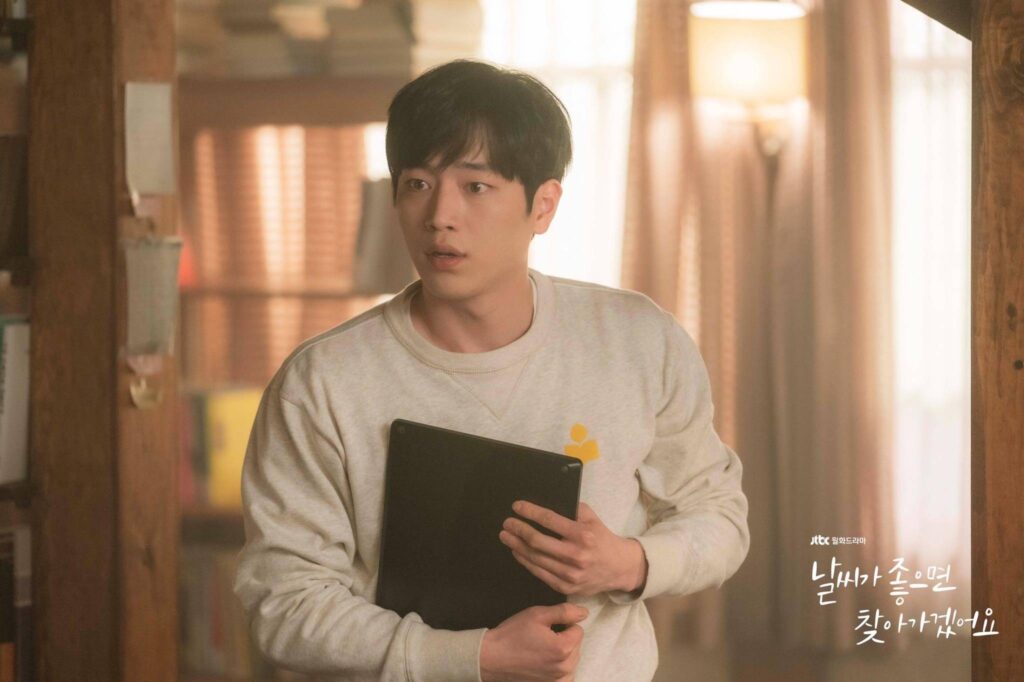 The Neighborhood. I love how the people there live. This kind of drama is giving me some refreshments. You know the typical of village life, where people enjoy life slowly, know everyone in their environment, greet each other when they meet. They still hold traditions like Rice Cake Festival, Flea Market, etc. The most important thing is they even have a Book Club. Regularly conducted at Good Night Bookstore. The way they discuss about novel, book, poetry is so cool.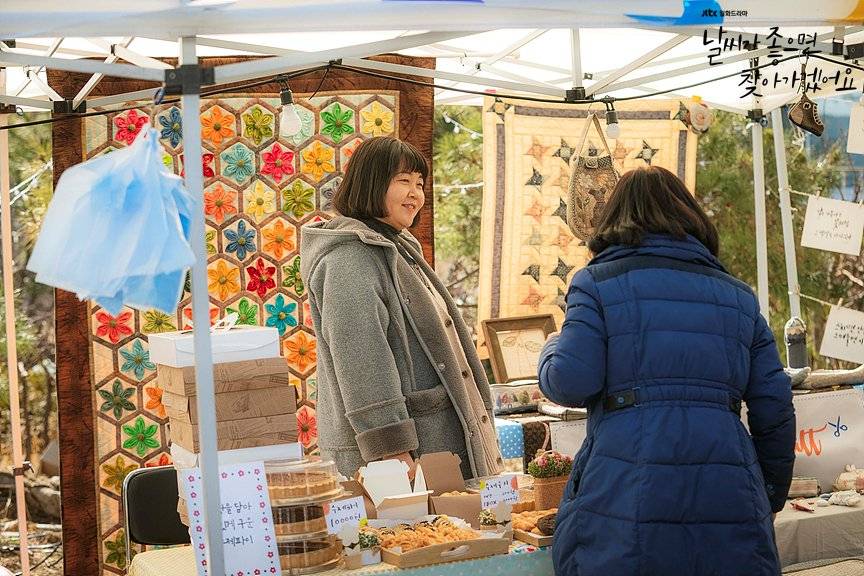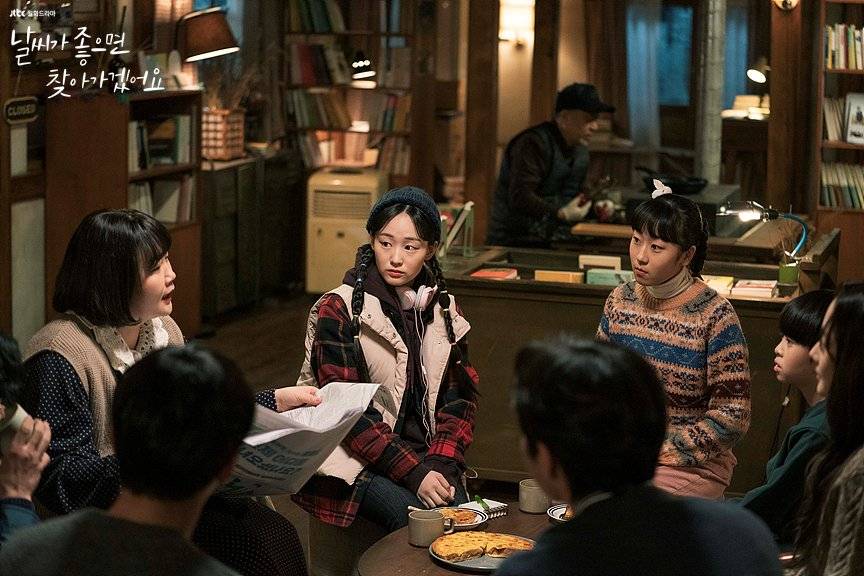 The outfits. All of their outfits are so pretty especially because they filmed in Winter, and lately in Spring. Thanks to the wardrobe team. Mix and Match fashion are really good, not only the outfits of Haewon, Hwi (Kim Hwan Hee), Bo Young (Im Se Mi) but also Eunsup, and even Jang Woo (Kim Jae Wook), Eunsup's best friend.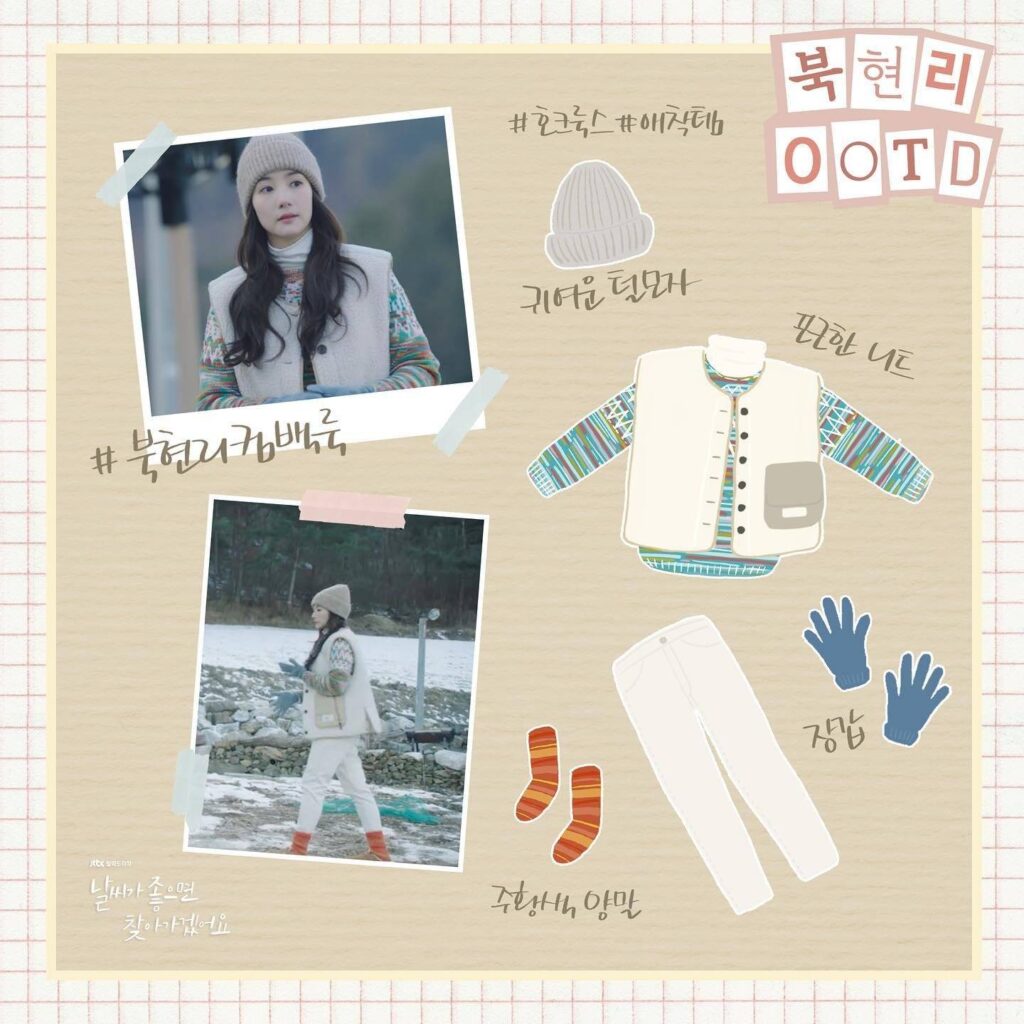 The Sim Myung Sisters. I mean Haewon's Mom (Jin Hee Kyung) and Aunt (Moon Jeong Hee) acting are awesome. Their conflict as sisters, the emotions feel so real. The pain that Haewon's aunt endures really hurts. In the past, she had to give up her life as writer when it's in the peak of the careeer, broke up with her boyfriend and moved to the village. Not to mention Haewon's mom was in jail.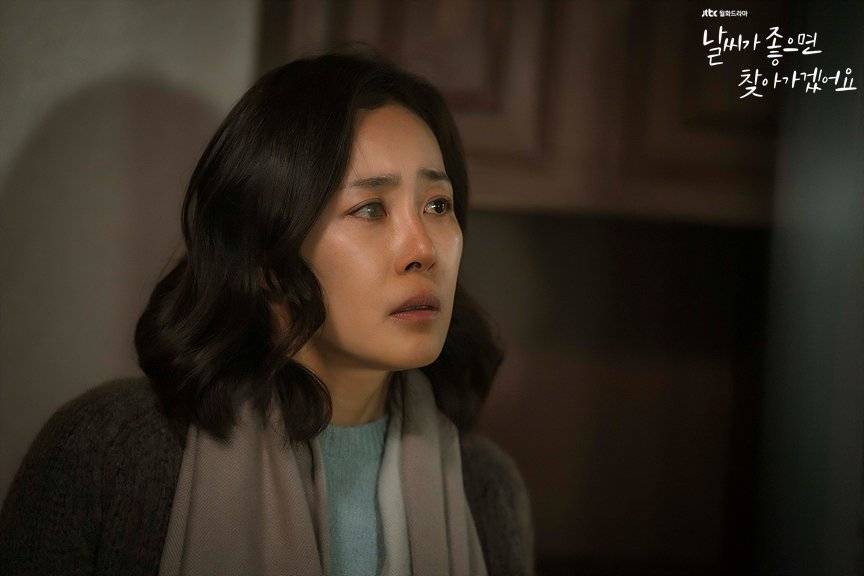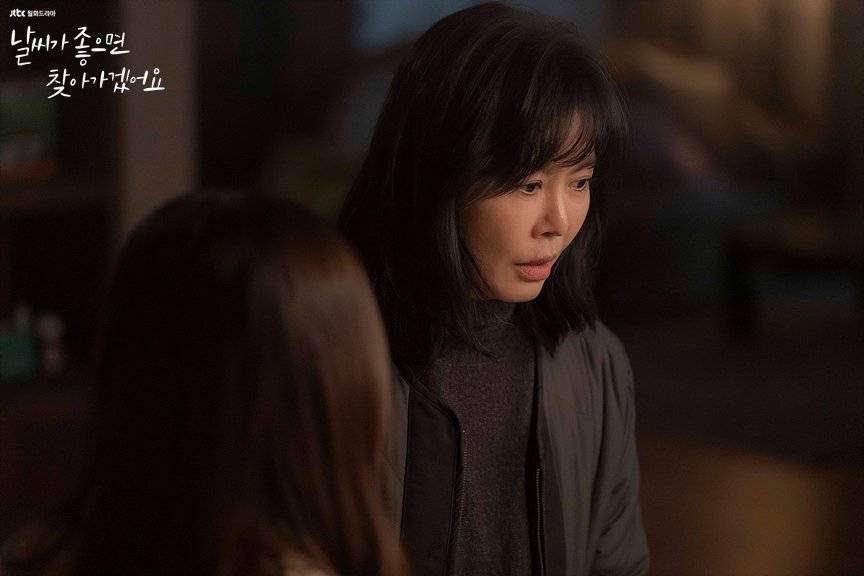 Even though, for some people maybe this kind of drama is kinda slow, but I can be attached. For me this is one of the best romance dramas. Probably because of this one is adapted from a book, the script is undeniably deep and beautiful. It is one of the strength points.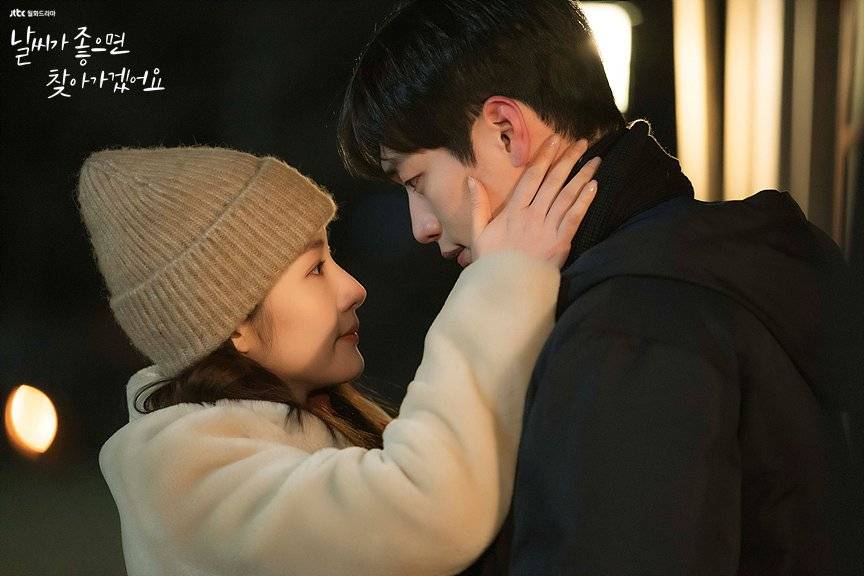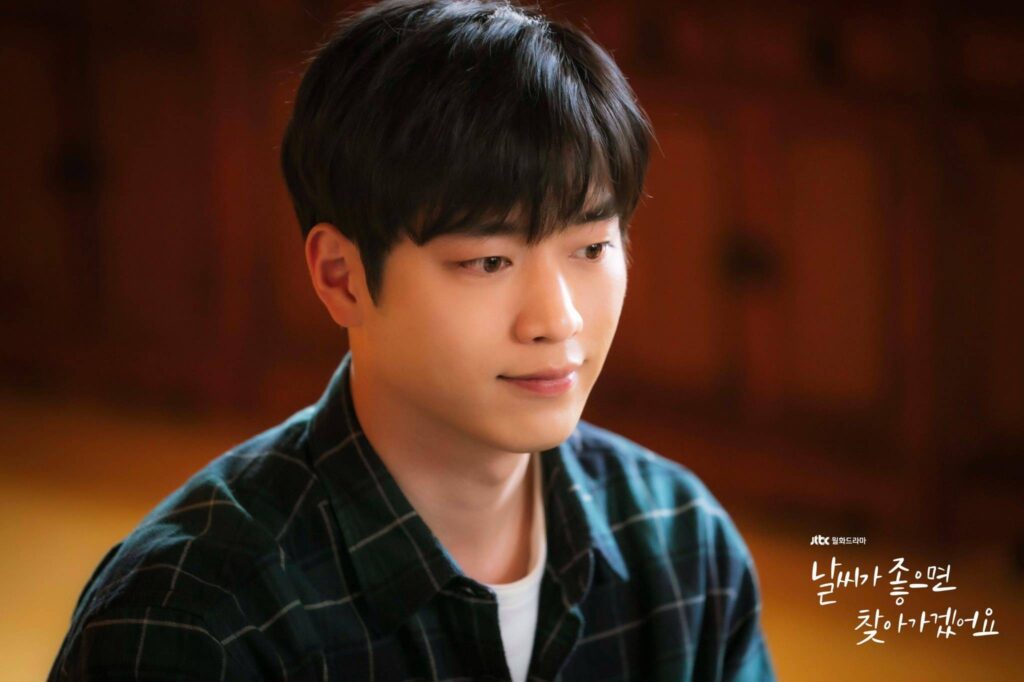 Oh I also have my fave character in this drama, Hwi, Eunsup's sister. She can be annoying somehow but she really gives color to this drama. She cheerups everyone and Eunsup really protects her sister well. There is one scene where Hwi says she loves Eunsup from she was born. That's one of my favorite scene. It's so sweet in her way. I'm surely gonna miss Hwi.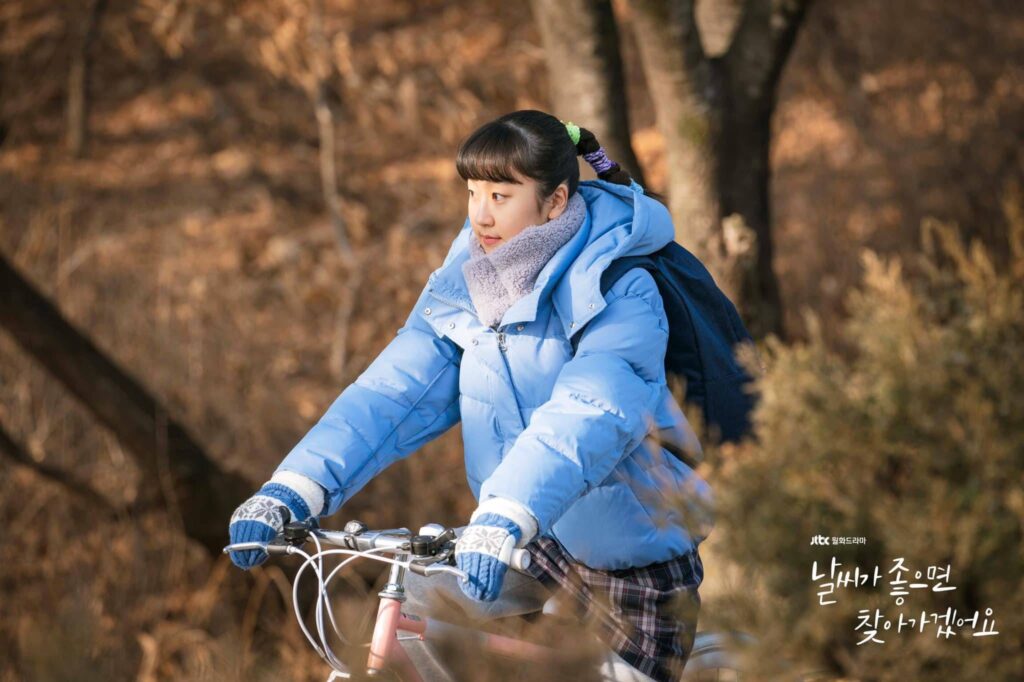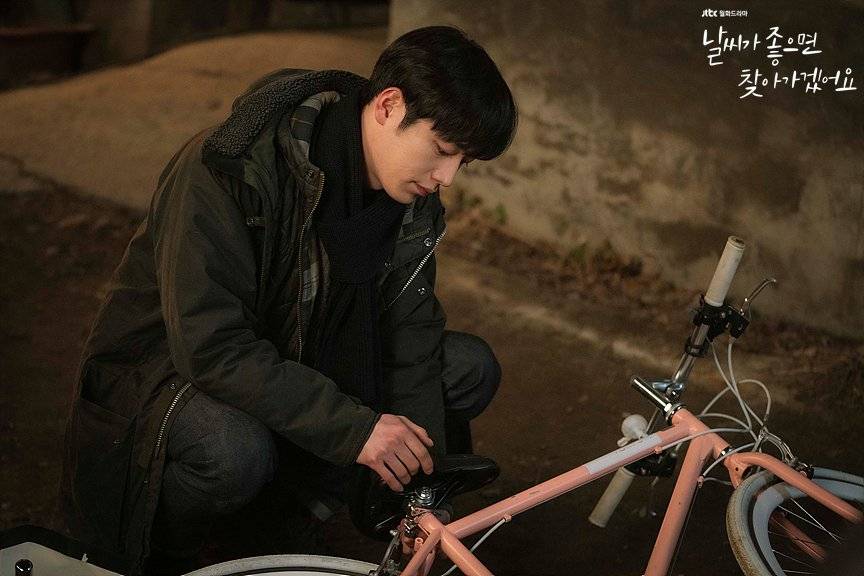 Both Eunsup and Haewon have their own past, abandonment issue, problematic family background, etc. They fill in their each other emptyness. It's all the reason this drama is interesting for me. Humanist, romantic and poetic.
Streaming on VIU | VIKI | netflix | vidio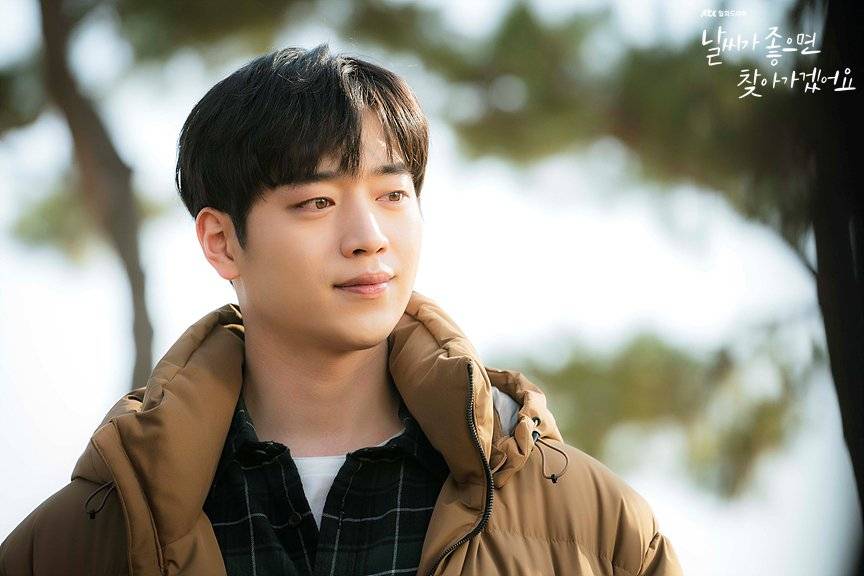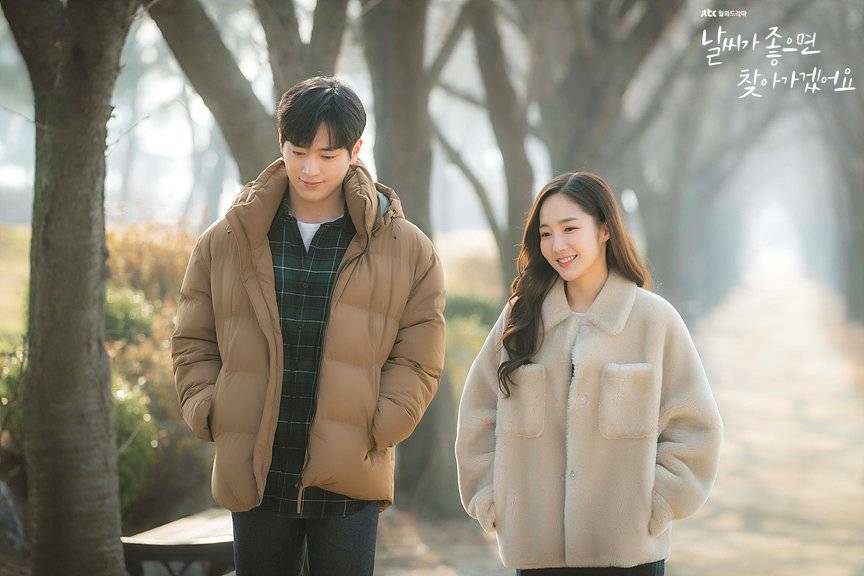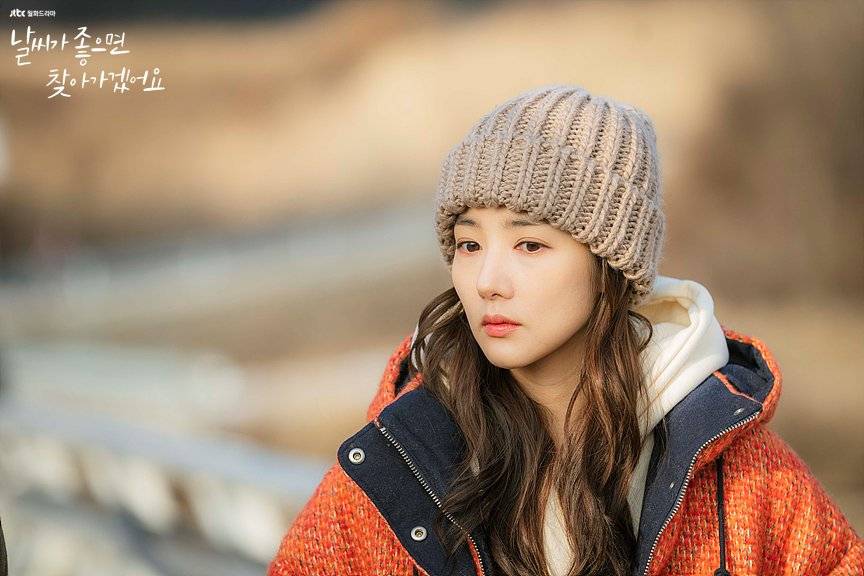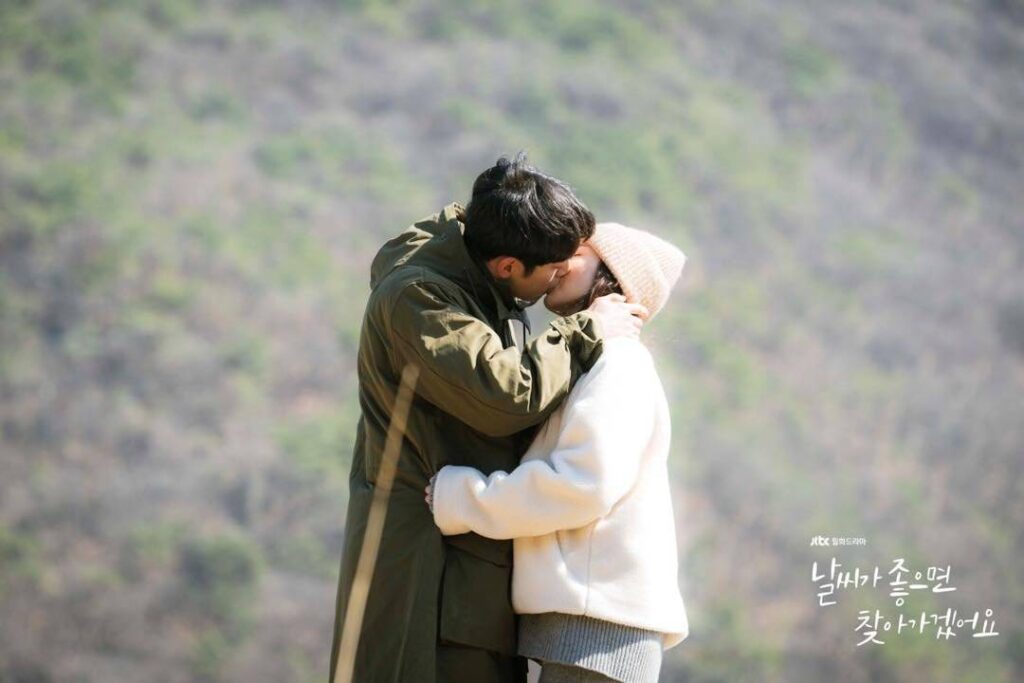 Pictures: hancinema | official JTBC Weather Fine