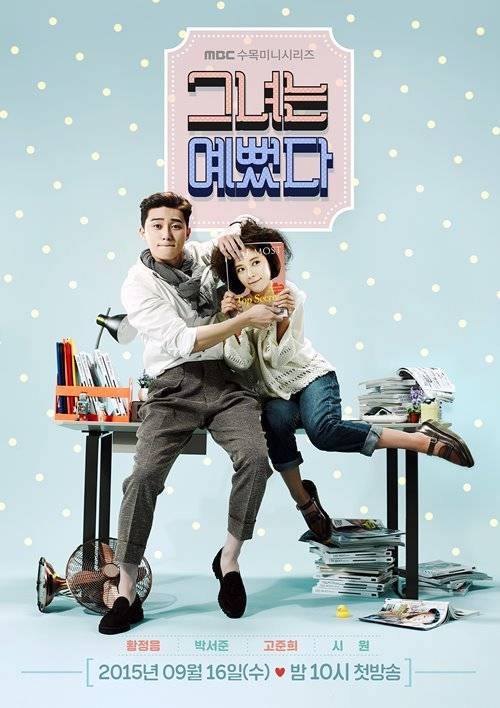 When you want to watch romance drama with the handsome and charming guy lead actor I think you have to watch this drama. Park Seo Joon with his charm, I cannot not to watch this one. She Was Pretty. His acting is no doubt the best. I am not a fan of Hwang Jung Eum but the chemistry between Seo Joon and Jung Eum is very good here. I can feel it.
How can u not fall in love with the character Sung Joon when he really wants to meet his first love and fight for it. Waiting for years to finally meet and marry her. Seo Joon portrays it very well. Many romantic scenes here. Kim Hye Jin character is cute and funny, matches well with Sung Joon's cool and calm character.
You can see outstanding acting of Go Joon Hee here and Super Junior's Siwon as the second lead male. Be prepare, probably you will get second lead syndrome after watching this kkk.
I love K-drama with all the things you can learn, you can share, the positive sides you can take and you can spazz, Yep, I cant help but loving it. Family, dreams, friendship and even love life, you can watch in this drama. The friendship between Kim Hye Jin and Min Ha Ri that I love, and how they can tolerate and forgive. Must watch.
One-Minute Drama by Kocowa TV