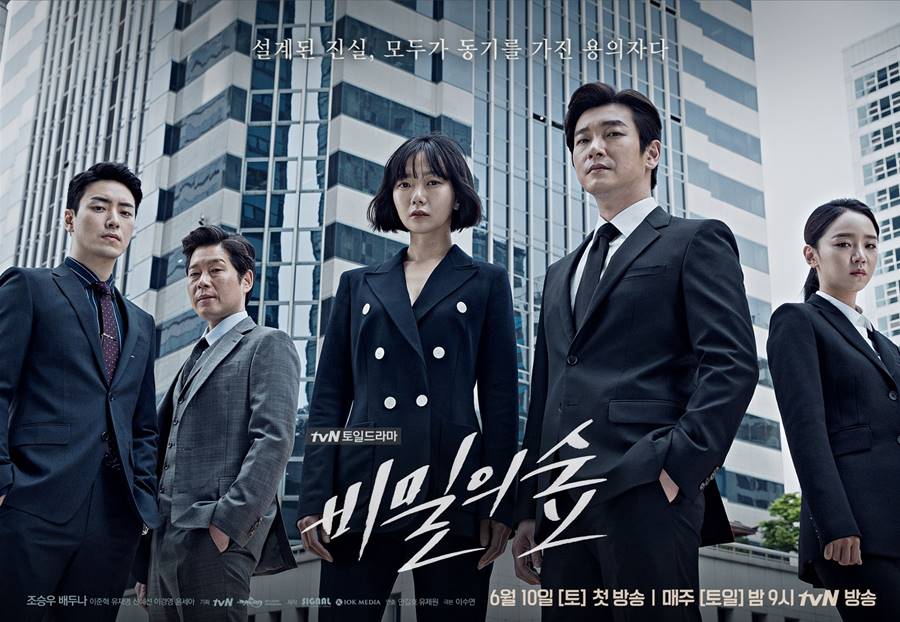 This drama is insanely cool! How to explain it in words, when you don't want to miss every scene. When you already fall in love since the first episode. When you think that every cast is just awesomely awesome. When you can't even predict the ending, the culprit, the crime motive, the plot twist, etc. The power, politic, responsibility and family relationship can be this emotional. This drama is beyond my expectation.
I was actually not a fan of this kind of drama but after watching Signal, Tunnel and even Voice, I decided to be a fan of this genre now. Hm Ok, not every crime thriller drama. In my opinion Secret Forest is similar to Signal, lighter, meanwhile OCN's dramas such as Tunnel and Voice are more intense and darker.
To be honest. I don't really know the lead actors. I don't follow Cho Seung Woo and Bae Doo Na. But I know people praise their acting, as veterans no doubt about it, and proven in this drama. I adore PD and writer-nim for writing such a good story and script. Plot-to-plot is just perfect and cast director also does great job.
My fave characters beside the leads Hwang Shi Mok (Cho Seung Woo) and Han Yeo Jin (Bae Doo Na)are Seo Dong Jae (Lee Jin Hyuk) and Young Eun Soo (Shin Hye Soon). The actors portray the characters very well (again thanks to casting director for this).
Plot twist here is awesome. I just can't believe it. No romance. But it surely gives you some different dugun-dugun when watching it. Even tho I don't really pay attention to the OST, but nice background music really helps alot to built the viewers emotions.
This drama affects me much. Can learn many things from watching it, and I can cry alot too for some emotional scenes. You know what, it's hard for me to move on from this drama. Very well written, well directed and of course great acting. For you who loves crime drama, this it it!
Streaming on viki | netflix | viu