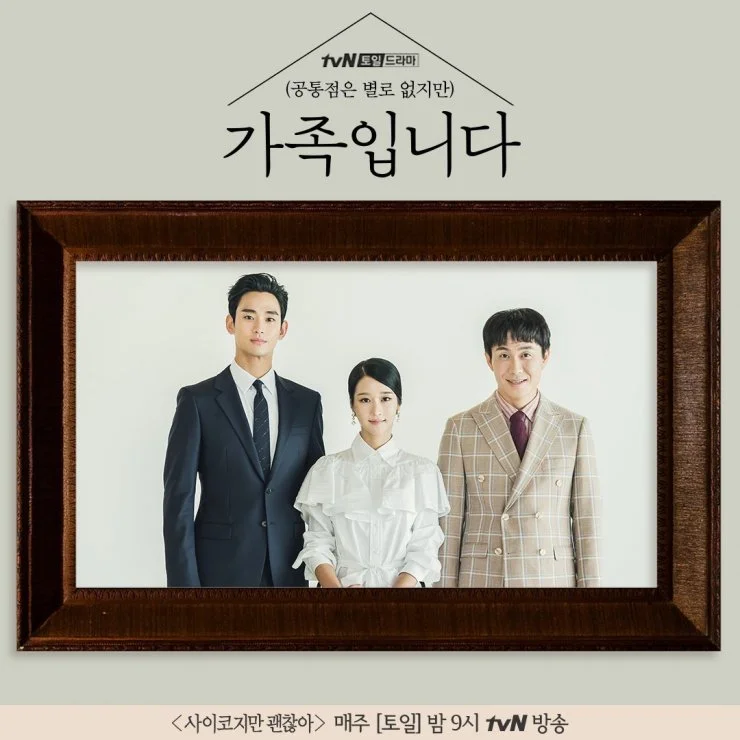 It's Okay to Not be Okay is surely deep. The detail of this drama is something to be amazed. I'm touched. From the illustrations that summarize the story, strong characters, well acted, written and directed. I didn't really expect this drama to be this good.
A 16 eps of drama about a man who works at psychiatric ward in a hospital (Gang Tae), his autistic older brother (Sang Tae) who loves reading children books and a fabulous successful children book author (Moon Young). The story is all about them.
*contains spoiler*
I'm being careful when writing this post because this drama is very detail and probably there will be a lot of perceptions about the meaning behind this drama. I'll share from my perspective. Let me start from the lead characters.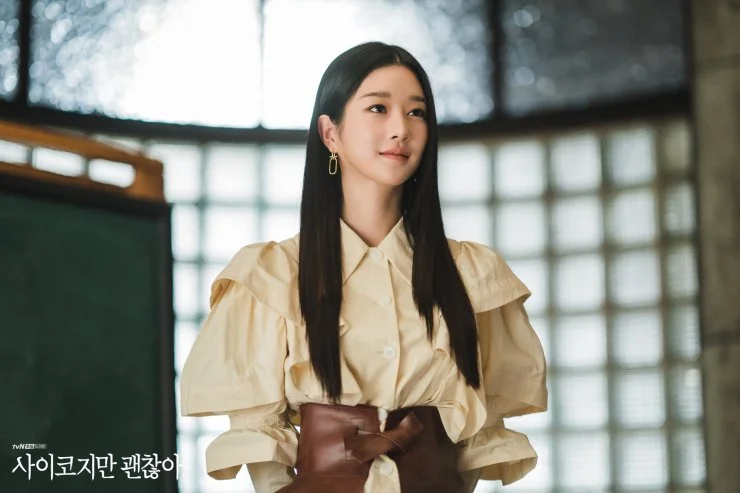 Go Moon Young (Seo Yea Ji). She is a succesful children's book author with dark past. She has no empathy, arrogant and rude. She lives alone in her castle, and very fabulous in fashion. Her dad is hospitalized in a psychiatric hospital while her mom passed away. I think she lives under her mom's shadow. Moon Young's mom was a famous author too and had weird personality who is eventually known as the murder of Gang Tae and Sang Tae's mom.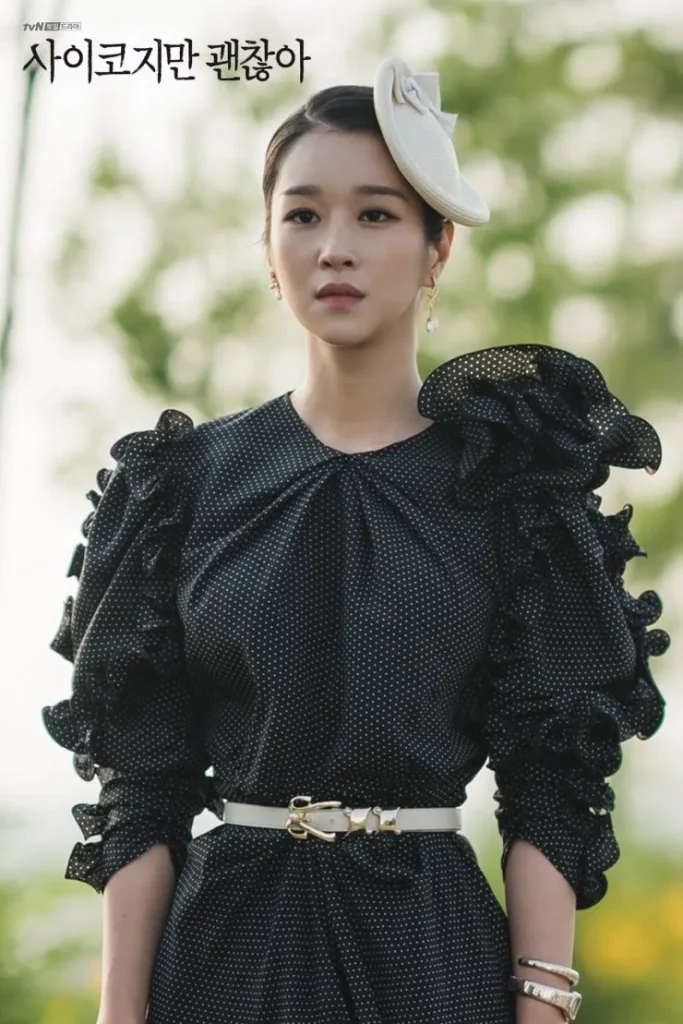 Moon Young is straightforward person that sometimes funny and makes us laugh. I believe she was a pure kid but her pyscho mom taught her to become tough and not weak. Her mom wants her to have no heart. I remember in the first episode when she became rude to a kid who is her fan wants to take pic with her. That time she's not feeling good and makes that kid cries. Another one is from the scene in the last episode. Moon Young kid saw a bird with broken wings then she said it's better to kill it than see it suffered. And her mom proud of her when she knows Moon Young thinks like that.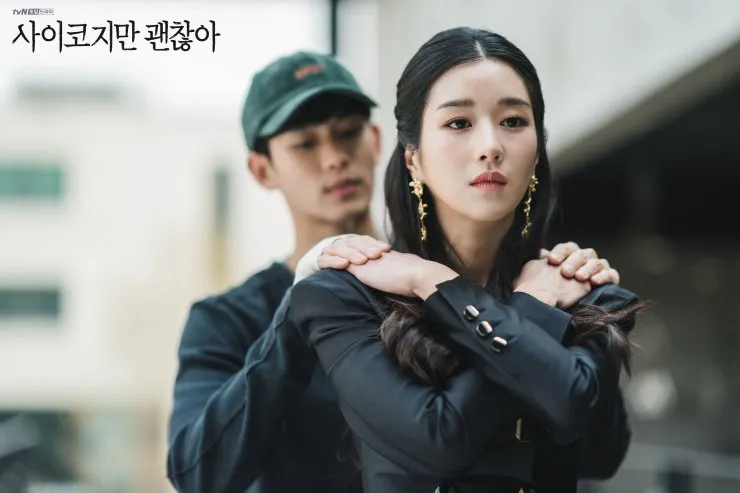 I love it that slowly writernim brings us to see Moon Young's changing personality, in a good way, when she listens to Gang Tae well that she has to control herself when in anger. When Moon Young and Gang Tae are in love, Moon Young tries her best to understand better, to become family with Sang Tae, because Sang Tae is the only one Gang Tae has since their mom passed away. She knows Gang Tae and Sang Tae can't be separated.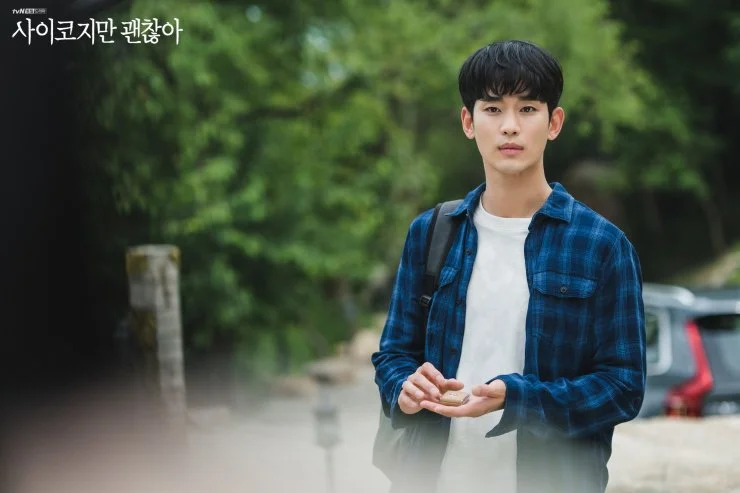 Moon Gang Tae (Kim Soo Hyun). Gang tae works at pyschiatric ward. He's taking care his autistic brother (Sang Tae) well since they're kid. He can't leave him. Sang Tae and Gang Tae has to move a lot because of Sang Tae's afraid of butterfly and wants to avoid that. It's just like that until he works at OK Psychiatric Hospital.
Gang Tae has to take care his brother and seems has no life. Everything he does is for his brother. He's poor. He has hugh pain he keeps himself as when they were child, he thinks that her mom only cared for his brother. Though finally we can see that it's a wrong perception from young Gang Tae. Her mom really took good care of him, it's just Gang Tae couldn't see it.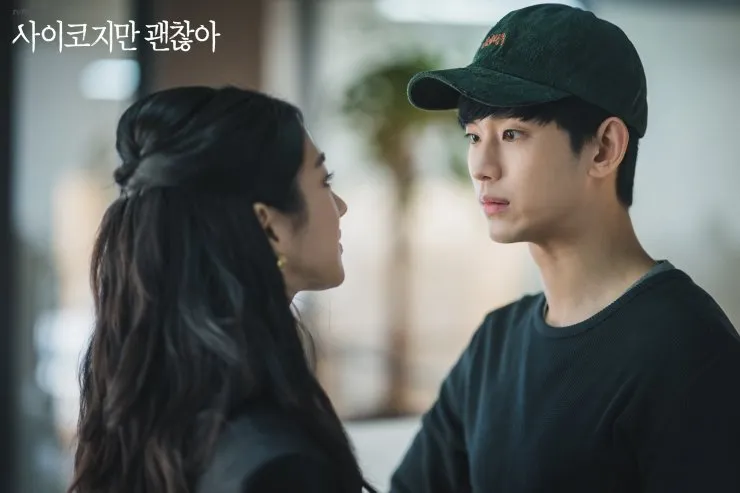 Gang Tae monotone life finally changes when he meets Moon Young, also his personality becomes better. Moon Young's straightforward makes him happy and he feels fun when he's with Moon Young. She makes him smile a lot. And Sang Tae feels it too, her brother looks happier. I like it that Gang Tae slowly becomes himself and realizes what he really wants in his life, rather than just only working for money and his brother.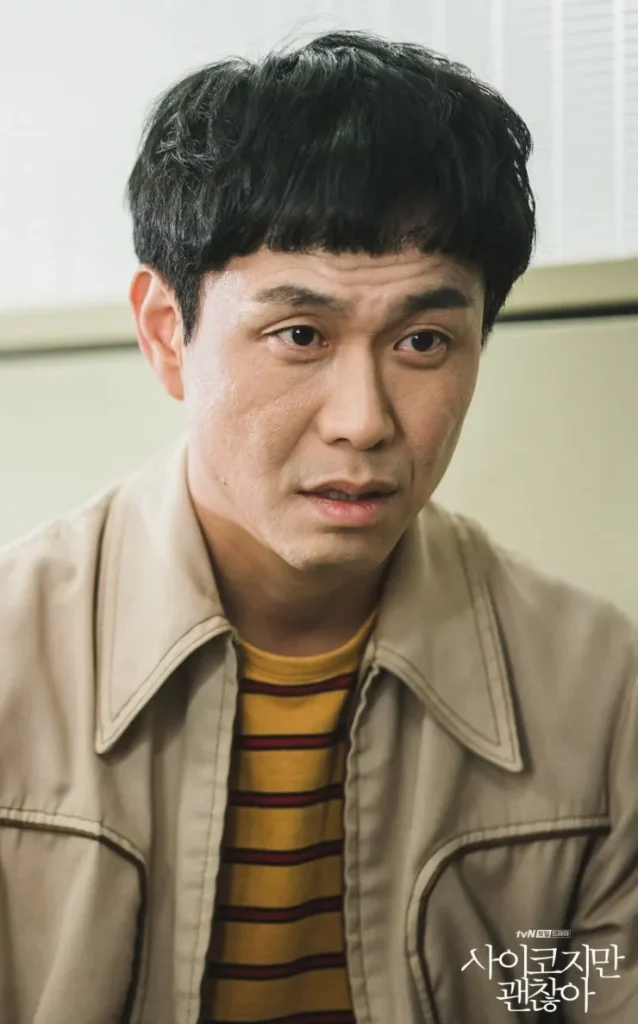 Moon Sang Tae (Oh Jung Se). A man born with Autism Spectrum Disorder (ASD) who has a trauma of butterfly. In his mind, butterfly kills his mom, he saw it with his eyes, that a person with butterfly pin killed his mom. He works part-time, he likes drawing and reading children books. Moon Young's book influences him a lot. He's a big fan of her.
The character development of Sang Tae is so good that I realized when Sang Tae finally opens eyes that he is the older brother who should've taken care of his younger bro. I remember one scene, the touching moment of the Moon brothers, when Sang Tae who always receives calls from Gan Tae asking 'what do u eat? etc etc'. He realizes that he's the one who should act like that, like a hyung. He even spends money to treat Gan Tae for lunch after he saves a lot from his part-time works (ep 13). That's so deep and touching makes Gang Tae proud and smile ear to ear.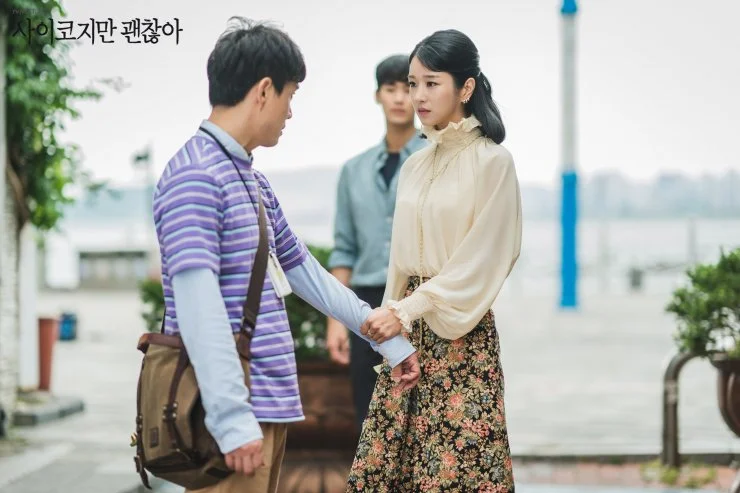 He also slowly opens heart for Moon Young to become their family. It's not easy for him to accept it cos until now he only knows Gang Tae belongs to him (ep 12). Regarding his trauma of butterfly, he tries his best to overcome it by slowly practices drawing it and doesn't runaway anymore.
---
For the three character development, especially Sang Tae, thanks to the writer who writes really good. Oh Jung Se's acting is no doubt very outstanding. From the ones who know better about autism saying that Oh Jung Se's acting is very similar to the real person with autism. He deserves to get an award again for this role.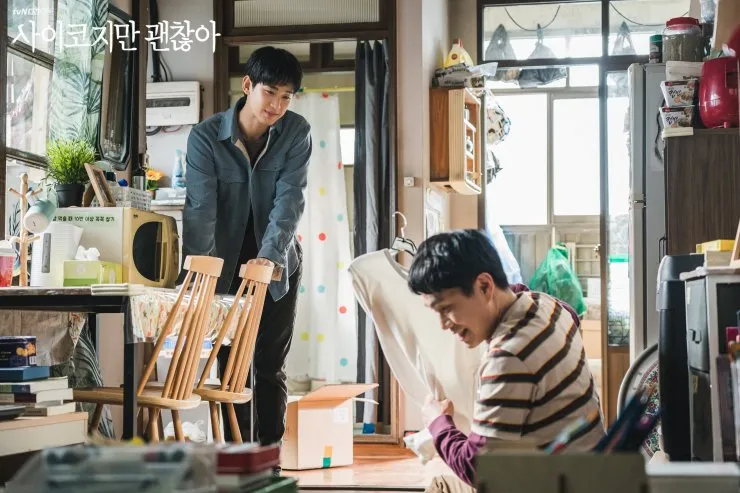 I like it that this is not only focus on the three leads, the side stories from the supporting actors are enjoyable too. Juri and Mr. Lee love story, Sung Jae's the art director, Juri's Mom, and even the funny Jae Soo as Moon brothers best friend. Actually I really want to see Jae Soo's story more, about how they met 16 years ago (if I'm not mistaken). It's not revealed yet. And one thing, Sang Tae doesn't know that Moon Young's mom is the one who murdered their mom.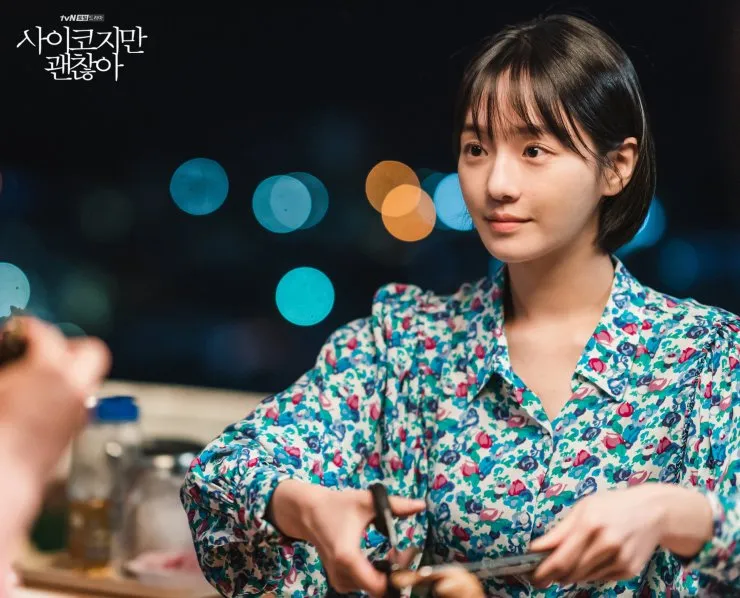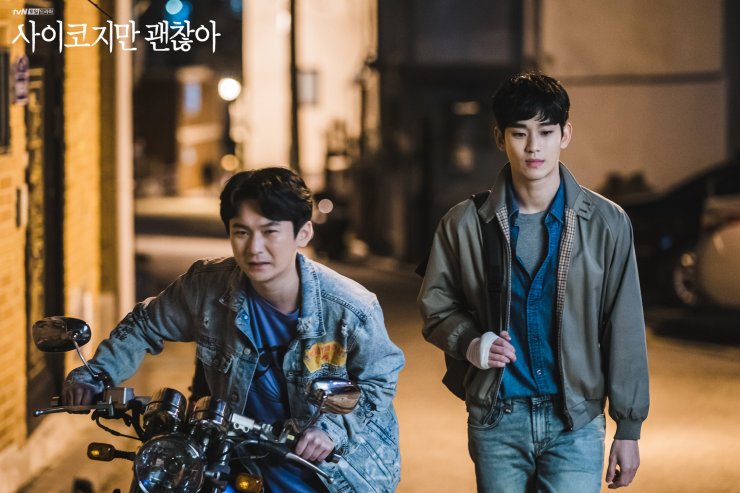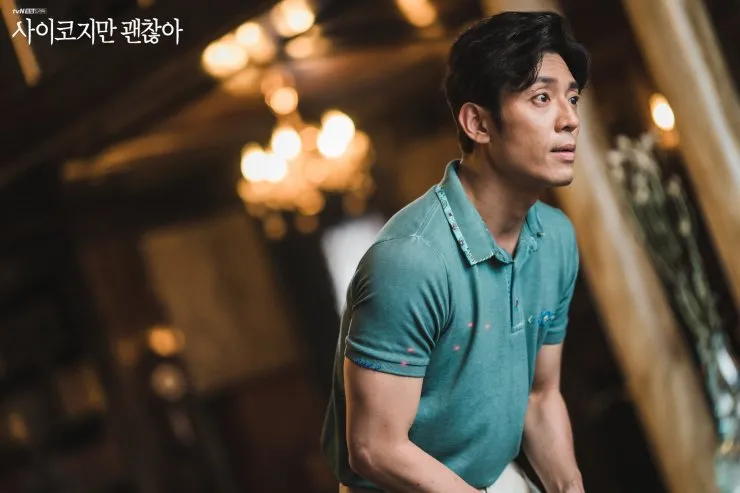 But that's the story! I'm already attached into the drama and the characters. Sang Tae strong character is the key here, being hyung for weak Gang Tae and oppa for Moon Young. At the end he's the hero, he saves Gang Tae and Moon Young from Moon Young's psycho mom (Moon Young's mom revealed to be alive, changed her face to become other person). Moon Young doesn't have family anymore cos her father eventually passed away and her mom is in prison or probably gets treatment.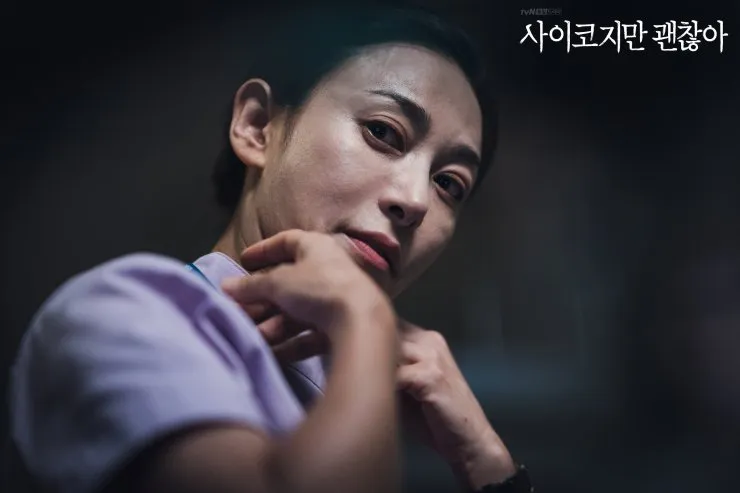 Remember when Sang Tae signs the contract as the illustrator of Moon young's book, it's stated that he'll be given a camping van if the book published. At the end, his wish is granted. His wish is for Gang Tae cos he knows Gang Tae really wants to travel. He's finally become an illustrator. Sang Tae, Gang Tae and Moon Young finally make a trip with the van together in the finale episode.
In the middle of the trip, Sang Tae says to Gang Tae that he wants to go somewhere else now, he wants to work. He wants to draw illustrations and make children books. He lets Gang Tae continues the trip with Moon Young if that is what makes him happy. Because Sang Tae belongs to Sang Tae and Gang Tae belongs to Gang Tae.
Gang Tae: Hyung, will you be okay without me? Won't you need me?

Sang Tae: Moon Gang Tae belongs to Moon Gang Tae. You belong to yourself. I belong to myself.

Gang Tae: Right! I belong to myself. I don't belong to you. Moon Gang Tae belongs to Moon Gang Tae *crying*

Sang Tae then hugs Gang Tae, "Don't cry, Gang Tae… Gang Tae, thank you."

Gang Tae: Thank you, Hyung. I'm grateful that you're my big brother.

Episode 16
Here's the video by The Swoon:
A sweet yet touching ending. Huh, I cried a lot even though I've watched the scene a few times. What I can summarize is that they're now free from the past and living for themselves. Sang Tae's working as an illustrator, not depends on his bro anymore. Gang Tae's living for his happiness, doing what he wants to do without worrying about Sang Tae. And Moon Young can let her mom's shadow gone, she lives as Moon Young. They finally find their own happiness.
Moon Young and Gang Tae's romance is for sure one of the best parts in this drama. They fulfill each other emptyness, healing and give strength each other.
Last but not least. I'm impressed by the details made by the writer and the director. Such as Sang Tae's outfits and style as a person with ASD, Moon Young's gorgeous fashion and even her castle changes from darker tone colors to be brighter when Moon brothers coming and they live together. It seems such a sign that the two bros really give good impact to Moon Young's life. Makes her life brighter.
Streaming on netflix
Pics: Hancinema | Video: The Swoon