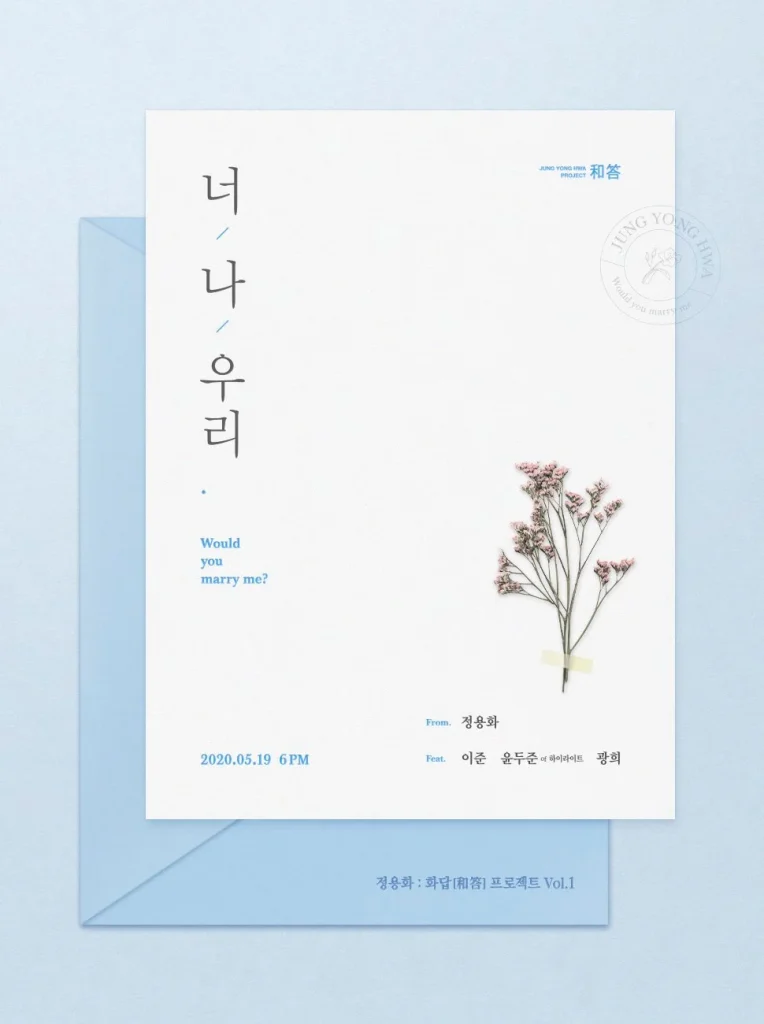 First song after military discharge. You, Me, Us (Would you marry me?) is a song written & co-composed by Yonghwa. This song is featuring his best friends: Lee Joon, Yoon Doo Joon of Highlight and Kwang Hee. Four of them started their friendship since probably 10 years ago, when they were still rookies in the industry and until now it's still going strong.
This is not their first collaboration as they were together for Infinite Challenge 4 years ago. Thanks to Kwanghee, he brought them to perform in that show for the mission as wedding singers. At that time Yonghwa was also taking part for the arrangement.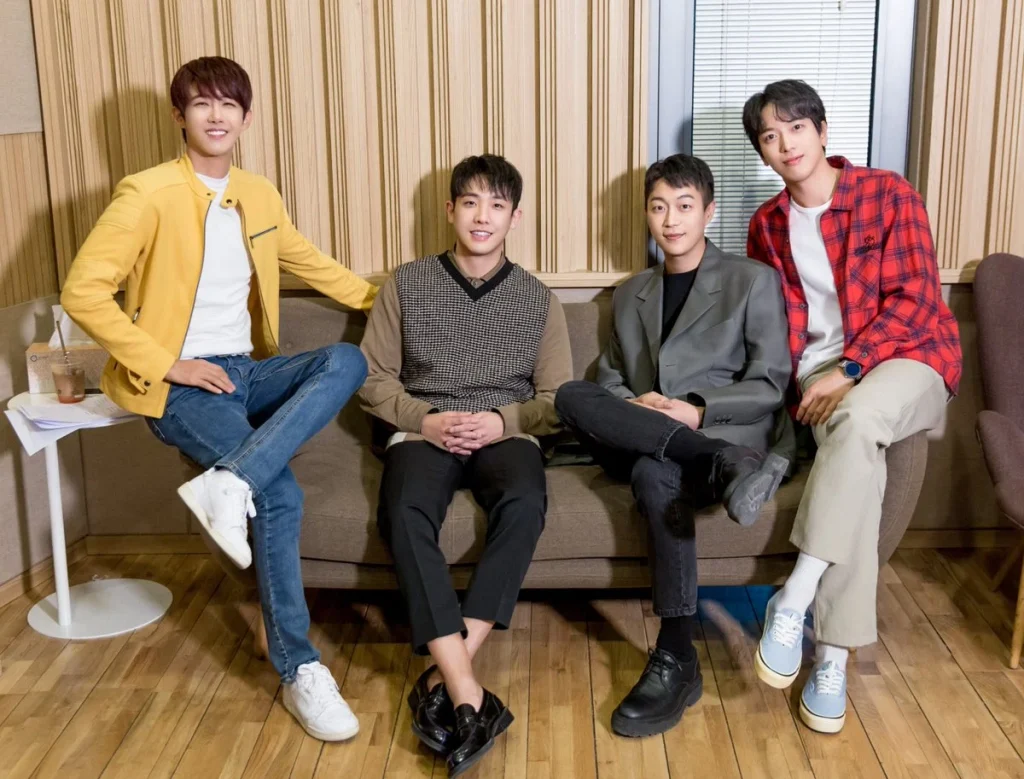 This time Yonghwa brings back the memories. He gives us a sweet proposal song. The beats and light instruments make it more romantic. Indeed suitable for a wedding. The 3 voices also give colour to Yonghwa's composition. The melody is easy-listening so that we all can sing together. Not many high notes in this track, seems Yonghwa wants it lighter.
Would You Marry Me? is part of Reply Project Vol.1, meaning we can expect another Vol. In his latest Vlive, he said "please look forward to his next partner (for the collaboration)". Yass!
In the music video we can see Yonghwa performs the song Would You Marry me? on stage while there are couples enjoy the stage and romantic vibes. The visual tone is so dreamy. At the end of the MV Yonghwa is wearing a mint suit, he's playing piano at a garden full of beautiful flowers, like a wedding party. Is it the wedding of one of the couples who watched his performance before?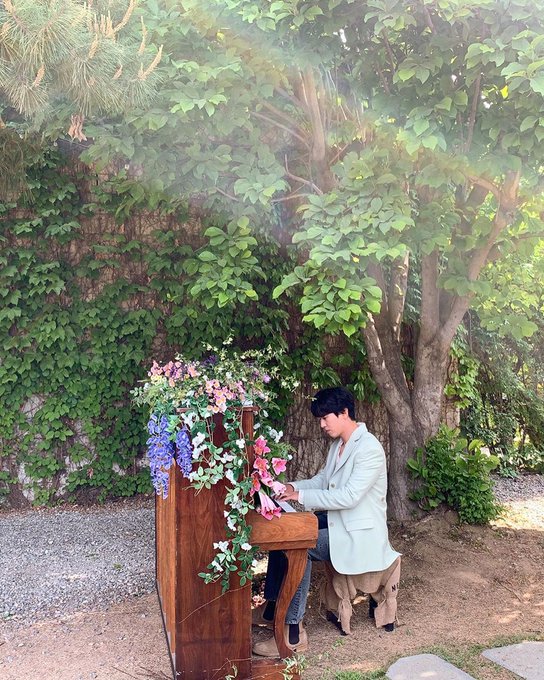 Stream and Purchase the song: Spotify | Apple Music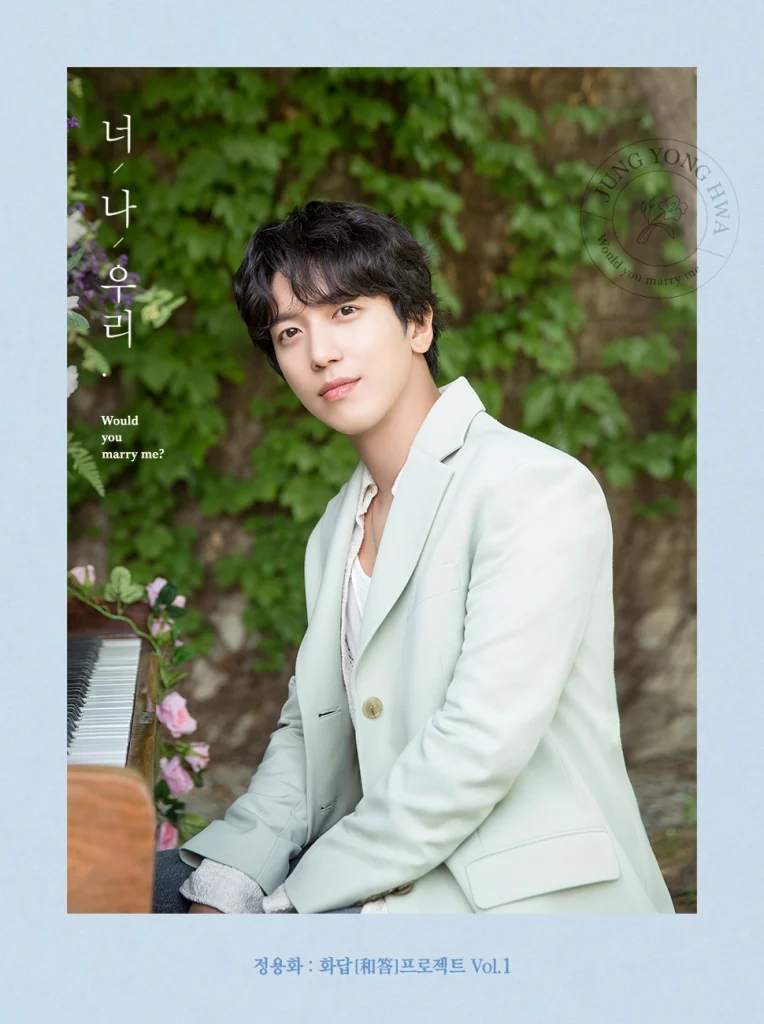 *update 1:
There's new video released by 1thek Originals, MR remove, vocals only live video. It's recommended to use earphone so you can enjoy Yonghwa's voice well. The right side is Yonghwa's vocal, the left side is instrumental. Btw, nice visualizations too. Enjoy.
*update 2:
Another Interview: Yonghwa's introduction about her new digital single and his friendship with Lee Joon, Kwanghee and Dujun on Dispatch VLIVE mini interview >> here (turn on the cc for English subtitle)