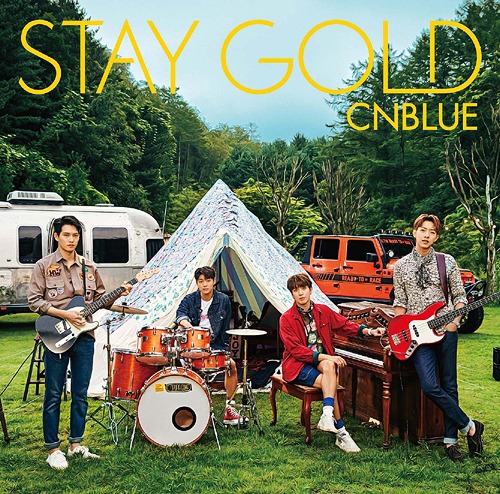 As we know, CNBLUE is very productive in releasing album. If you're a fan you know they they will release 1 Korean album and 2 Japanese album in a year. That's so awesome cos you know, mostly hmmm okay, all of their songs composed by Yonghwa mostly and Jonghyun. Some are from Jungshin.
Now we can enjoy their new Japan album that shows different side of them. This time they come back with more fresh sound and summer style. Influnced by glamping in summer, Yonghwa, Jonghyun, Minhyuk and Jungshin explore another sound and makes them rich of sound. CNBLUE is alwasy exploring new genres. They don't want to stuck in one genre without lose their color.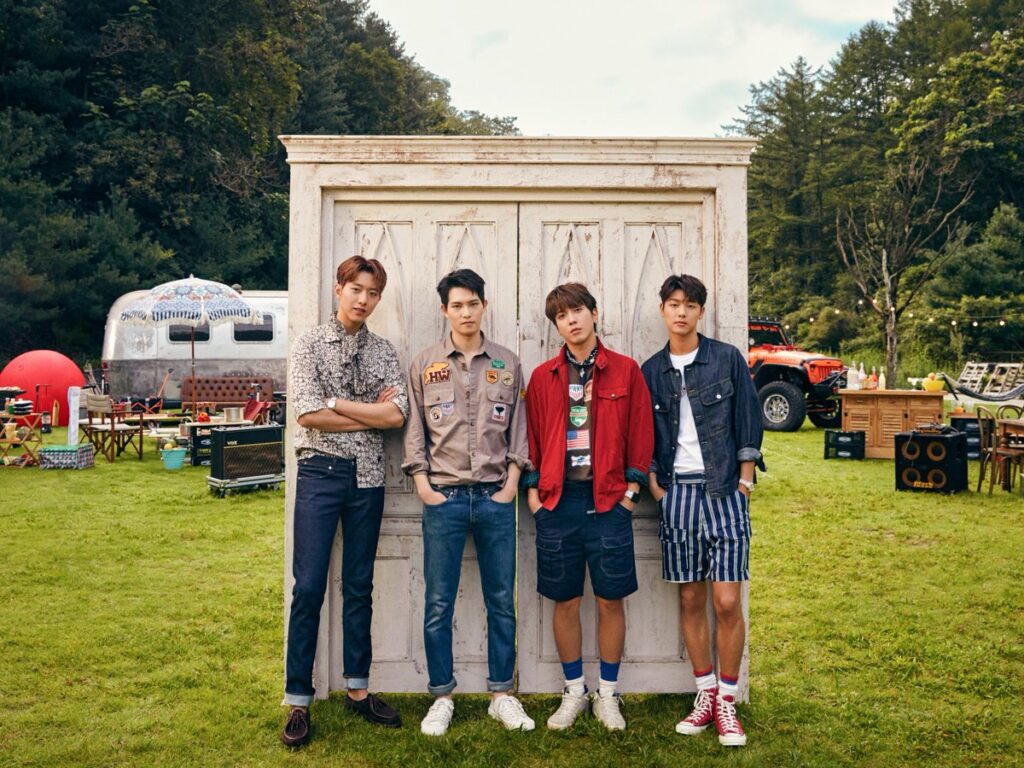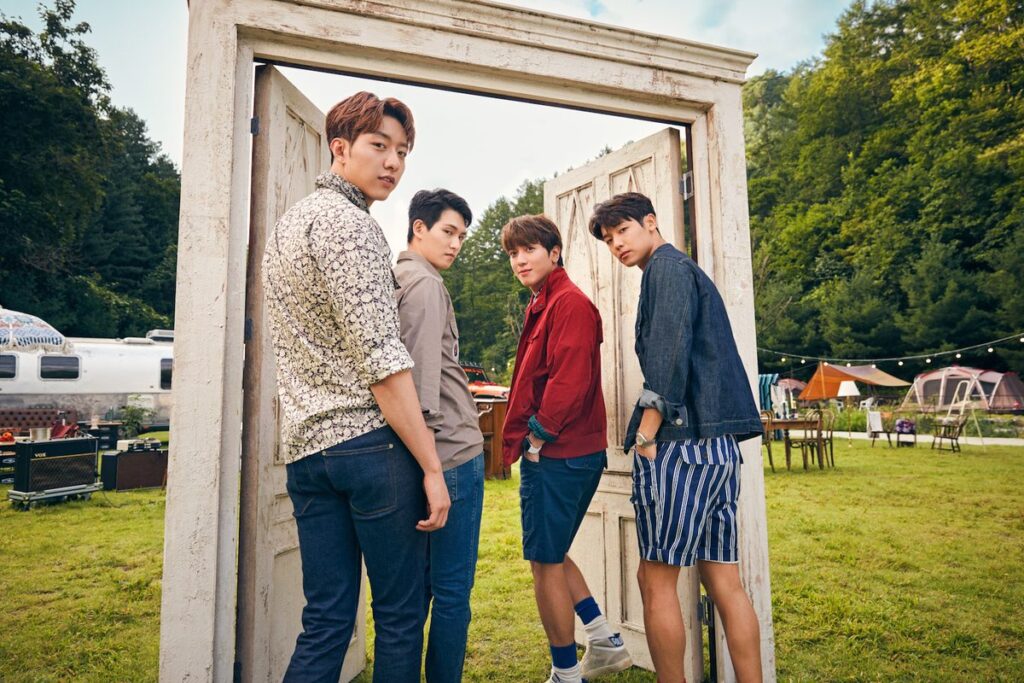 Released on 18 October 2017 and can be streamed and downloaded by International fans on iTunes, Apple Music and Spotify.
Let's take a look their latest album, Stay Gold.
Intro

. Just an electronic simple track. I believe Yonghwa make this.

Starting Over

. This is really nice and fresh. Yonghwa composed this one. Typical of song you can enjoy when you have glamping with your friends. A song that can cheer you up. An easy listening track.

This Is

. A track from Yonghwa. I know this track is one of Yonghwa's specialty. Easy listening and some kind of electronic. So fun and I can imagine boice jump at their concert sing along to this song.

CAPTIVATE

. Guitar sound is a bit strong here. Mixed with electronic, we know it's Jonghyun's style. It's a catchy song too.

Only Beauty

. Another gem from Jonghyun. It's a melow one. Japanese lyrics and more deep. Yonghwa's sweet voice suits this song.

Butterfly

. Why I feel like this song is so j-rock. The lyrics: sayonara girl… It's so catchy chorus. I like.

Mirror

. MY FAVORITE! Yeah it's the best one in the album for me. I like everything about this song. They put strings and make this song more and more elegant. It is like we listen to an anime soundtrack. The changes from the bridge to the chorus is so special. We know it's Yonghwa's track. Genius. You all will love it too.

SHAKE

. Have you seen the MV. This song is performed with dancers haha. CNBLUE never disappoint us with their creations. This song had been released before as Single on May and received good respones as it was peaked at no 5 Oricon chart.

Seeds

. Guitar sound is so nice here. Another easy listening track from CNBLUE.

Someone Else

. Had been released before with SHAKE single. And it's so nice. Ballad one that let Yonghwa's exploring emo voice here, its touches our heart.

BOOK

. Yonghwa worked with Albi Albertson and Justin Reinstein for this. Last song in the album and I know why. The lyrics is so deep and I guess they will perform it as the last one on the setlist at their next tour. Why I feel this song is for BOICE 🙂
I open a book and my story to see you again
I know that you're there for me Remember the time
when you gave me the strength to begin
I know you're a part of me

Take a step at a time
'Cause I gotta believe I'm gonna make the climb
When I gotta be strong
And I have to be brave I know you're coming along

~ CNBLULE, Book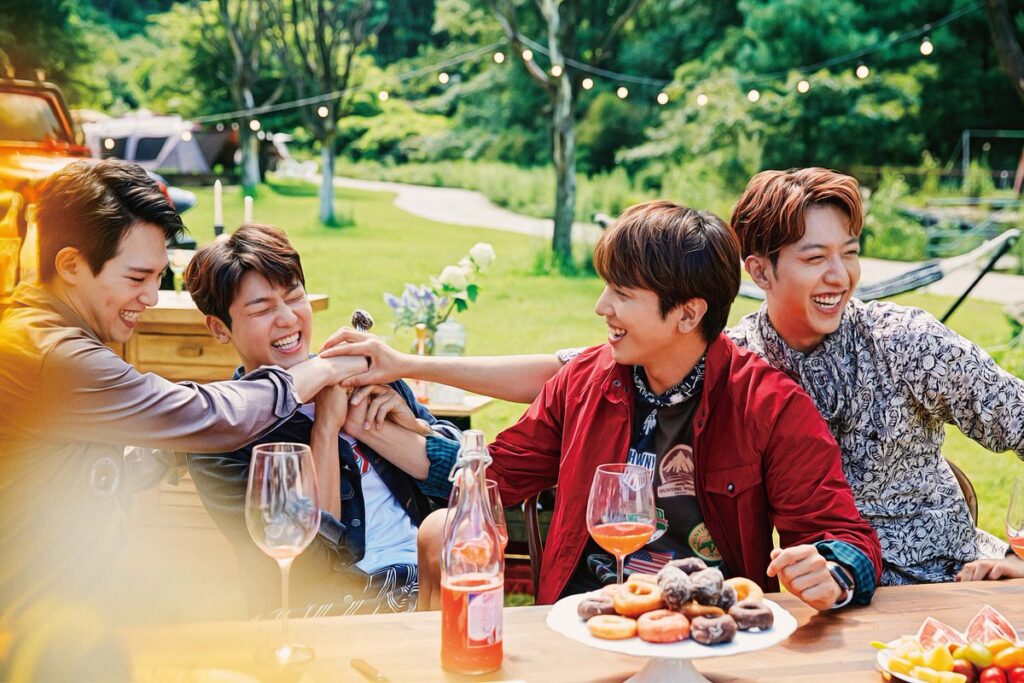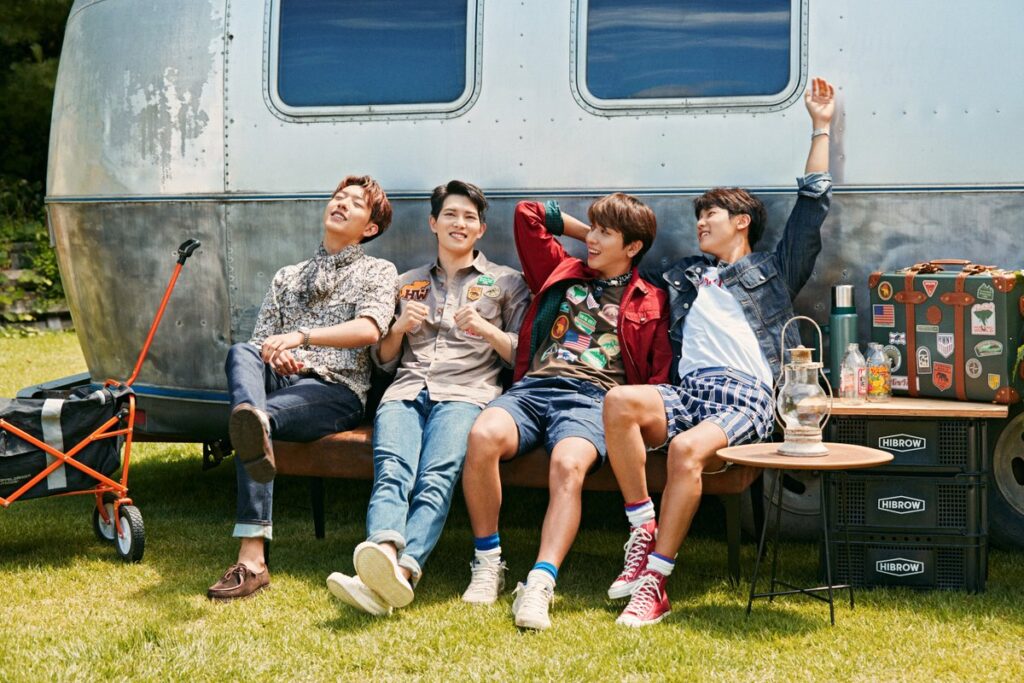 Stay Gold shifted 21,428 copies on its first day of release. On the chart dated October 30, 2017, the album debuted at number three on Japan's weekly national Oricon Albums Chart, selling 28,060 copies in its first week. It also ranked at number three on the Billboard Japan Hot Albums. Source: wikipedia
So please let's support them buy purchasing original album, CD+DVD and stream on Apple Music & Spotify and purchase on iTunes.
Check out this interview with CNBLUE – KSTYLE Report CNBLUE LINE LIVE Celebrating Stay Gold Album Release <<here>> Source: cnboicee
Photos credit to Kstyle LINE LIVE Interview <<here>>