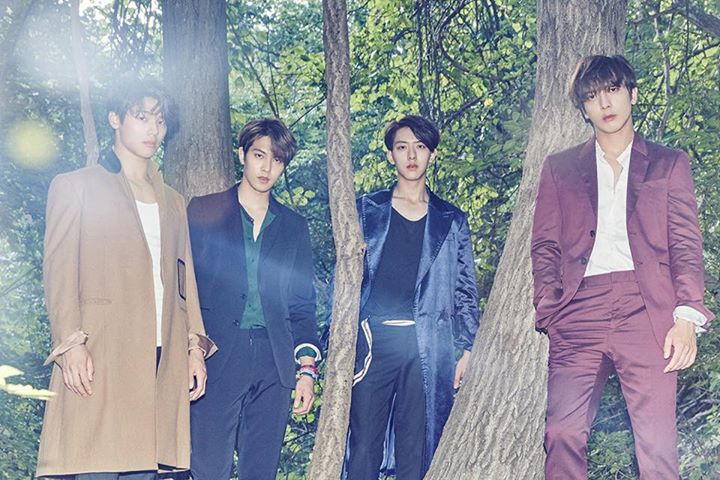 After 1 year and 7 month, CNBLUE is back with their 2nd full album '2gether'. 2gether combines the number "2," which stands for their second full album and the word "together" revealing the hope that listeners can enjoy CNBLUE's music together. CNBLUE releases their title track Cinderella with rock disco genre composed by Jung Yong Hwa.
They gives a different vibe this time since the last mini album Can't Stop. I personally like Cinderella since the first time teaser released. They have grown up so much in music.
In this album. CNBLUE also includes Radio and Control from the Japan album. Lee Jong Hyun's song, Heart Song also included, with Korean lyrics, Foot Step. I believe for you who loves pop band will absolutely like this album. And I really anticipating the live performance from them. I hope I can come to one of the tour, COME TOGETHER. *fingercrossed*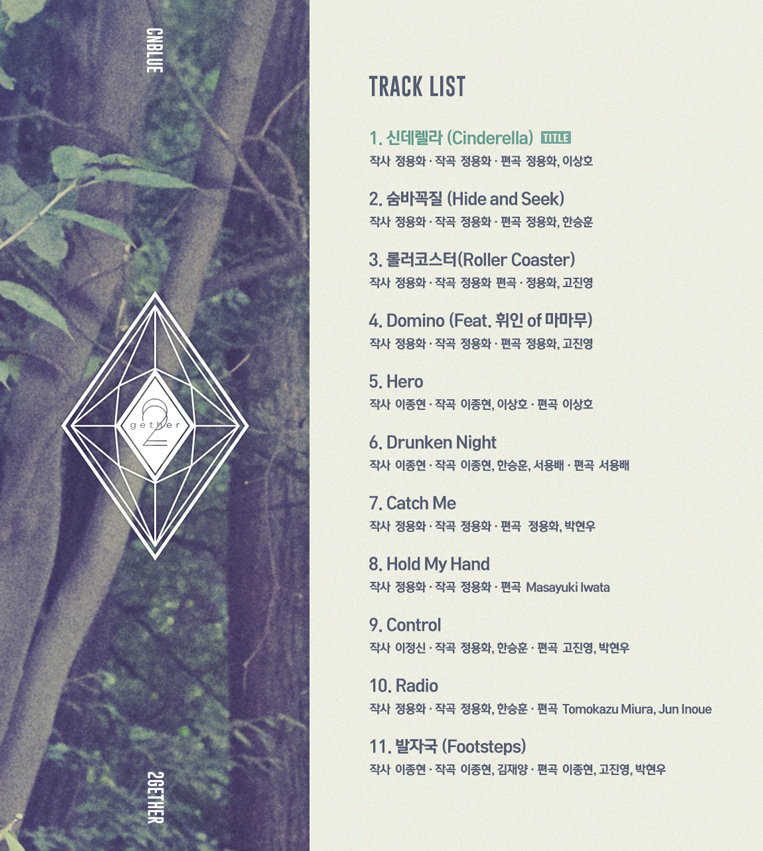 Cinderella.

Like I said I love this song since the first time it released. The rock disco sound makes us want to jump. Can't imagine their live performance or at the concert. Must be awesome. Genius Yonghwa.

Hide and Seek.

For me this is CNBLUE's music style. They bring another sound here which makes their music rich.

Roller Coaster.

Reggae CNBLUE. Typical easy listening song. I like the guitar sound.

Domino (Feat. Wheein of MAMAMOO).

Dark music of CNBLUE. I can see maturity here, they really work hard in every sound. They play with synthesizer. Plus Wheein has pretty voice with high notes here. I think the first time CNBLUE duet with another artist.

Hero.

I read that Jonghyun made this song to his father. No wonder the guitar sound is very thick here. I still don't know the lyrics but seems it's a good one with pop-rock touch. Catchy melody.

Drunken Night.

Love this Jonghyun's song. I feel like wanna dance all night just like the lyrics. Kkkk. Just like Cinderella, I can't believe that CNBLUE can composed such a good dance music with band style. Nice.

Catch Me.

Another upbeat song you will love. I will jump with the crowd If they play this song on their concert.

Hold My Hand.

You can hear horn instruments here, there's blues sound I think. They know how to swing our mood. Love this song. Maybe one of my favorite tracks.

Control.

It's not the first time listening to this song but I can say this one is my favorite Japan songs. They change the lyrics into Korean. Thank God we can listen to this song on the concert not just in Japan but also in Korea and other countries.

Radio.

Same with Control, Radio is track from Japan album. Rock disco sound you'll love it. CNBLUE is rich of sound.

Footsteps.

Heart Song Korean version. I don't know the lyrics yet but Heart Song was composed to BOICE. Nice. Jung Yong Hwa rock voice plus Jonghyun sweet voice singing high notes are soooo good.
Support CNBLUE by purchasing the original CD (version A – black, version B – blue).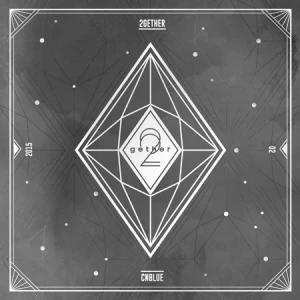 mwave shop: SIGNED CD version A | version B