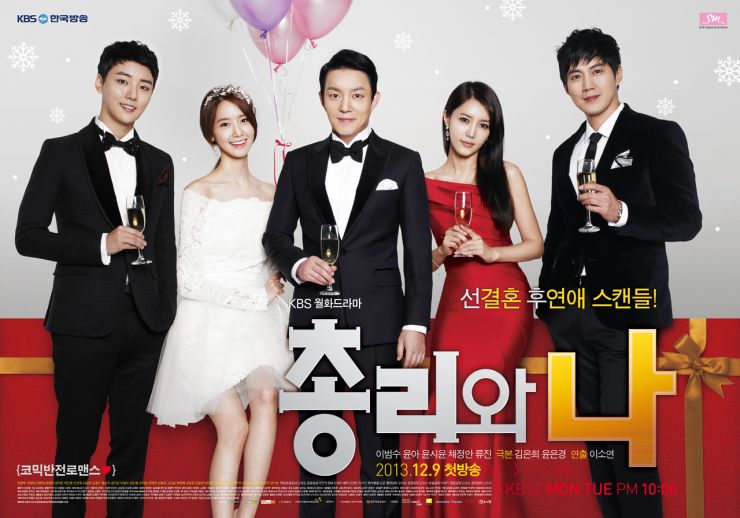 Good drama to end 2013 and to start the 2014. I really like this light romantic comedy drama. The love story of a cute reporter with a mature Prime Minister (PM). Yes, that sounds cliché, but it's really nice one. I was really attached with the drama from the ep 1 to the end (ep 17).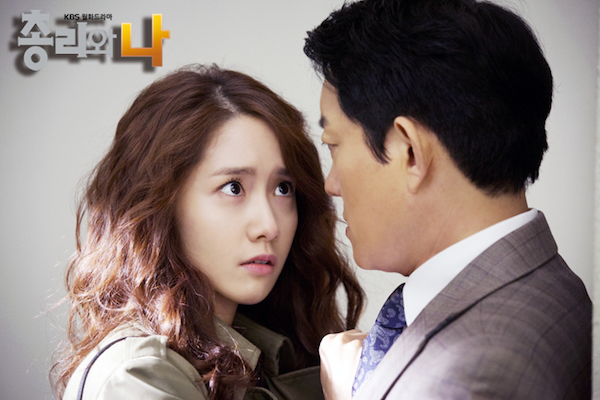 PM Kwon Yul (Lee Beom Soo) has 3 kids and Da Jung (Yoona) is a single lady trapped to be PM's Wife. Yul-Dajung love grows up through their togetherness. And the children at the beginning seem to ignore Da Jung finally fall in love with her charm.
So in love with the character Nam Da Jung and Kwon Yul. Yes, They are so lovely. This couple can even bring me into tears with the love line and smile even laugh watching their lovey-dovey-fight. Love each other but act like they don't care. So k-drama tho… haha. There is some 'political' issues in the PM's life, but the main problem is still love of both Kwon Yul and Da Jung.
I love the family-relationship built in the PM house, between Da Jung, Kwon Yul and the kids. I also love how Kwon Yul handle the problems in the Blue House as well as in his house. Da Jung is the one who can change the cold Yul to be the warmest and charming Dad in the family.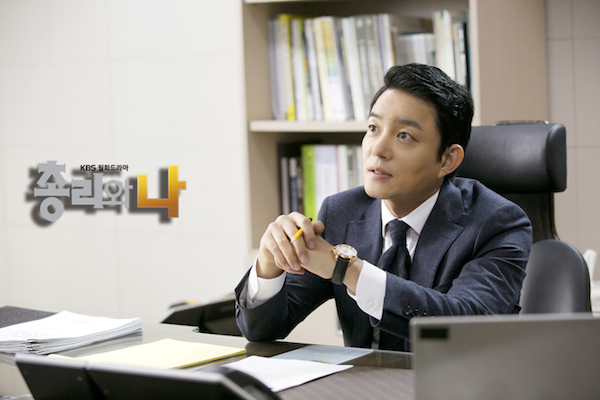 Da Jung is the one who at first fall in love with Kwon Yul. But Kwon Yul has no courage and confidence to build the love with Da Jung bcos he's a dad with 3 kids. But Da Jung doesn't even care. She also loves and takes care the kids and makes them love her too. That's why Kwon Yul finally set his heart that Da Jung is the last one for him. Aahhhhh… Love the charismatic Kwon Yul and The Kind-hearted Da Jung.
Guys, you have to pay attention also to the kids. I love Kwon Yul kids. Woo ri, Na Ra and Man Se. They are so cute and they surely gives color to the drama.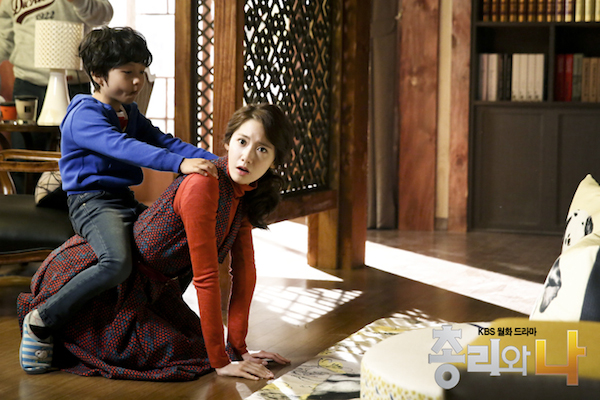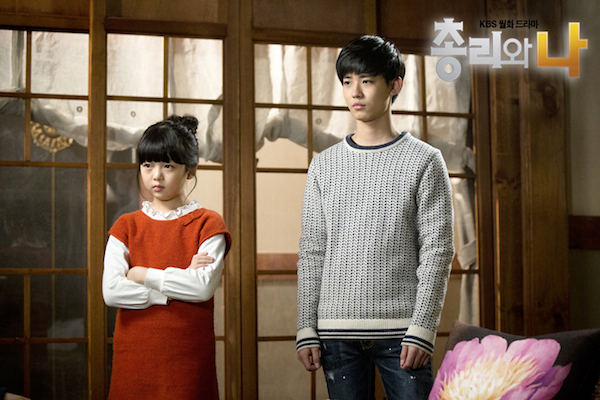 And I think, These kids someday gonna be big stars 😀
Actually, even though it's rom-com drama, but I cried a lot watching the drama. Though I think at the last two episodes, I felt that I lost the comedy parts, but I still like it. I can feel how Da Jung and Kwon Yul 'affect' me in my life. 😀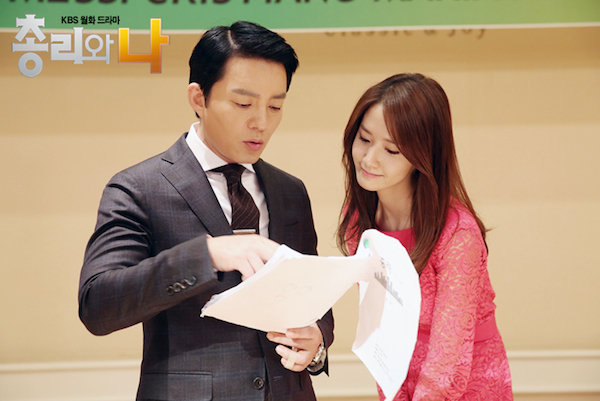 Trailer: