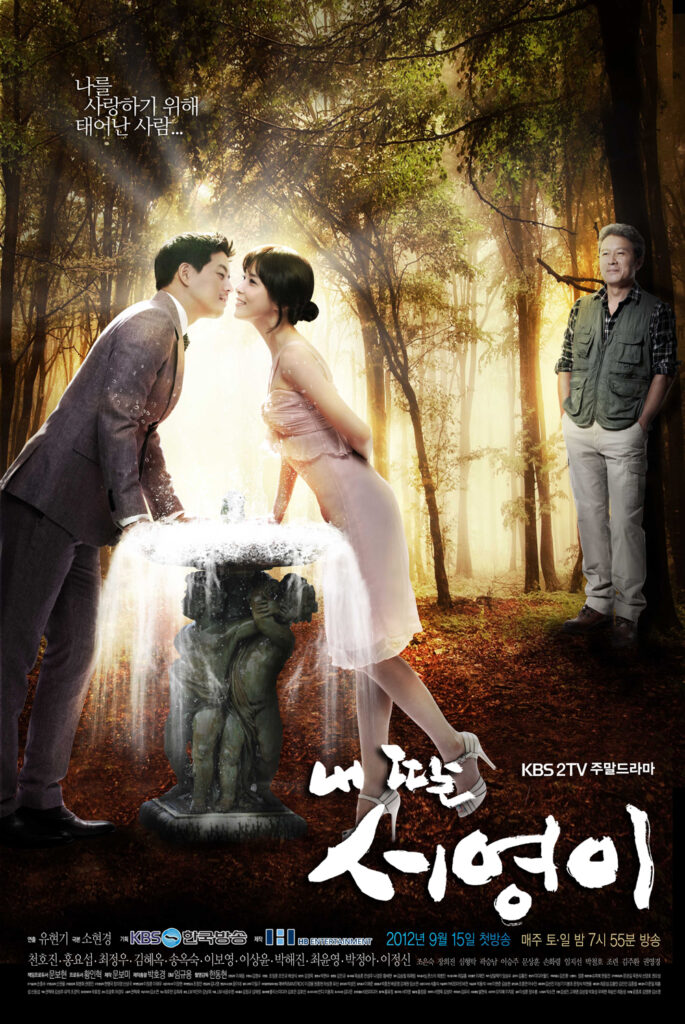 My Daughter Seo Young. A weekend drama with high ratings. This is absolutely family drama. Weekend Melodrama. The story is also touching and make us feel the emotions. I'm also impressed with this screenwriter's cleverness in creating this drama. The plot is nice, makes us curious every episode even though it has lots of episodes, yup 50 eps.
Lee Bo Young acting as Lee Seo Young is so so impressive. The chemistry with Lee Sang Yoon as Kang Woo Jae is excellent. I love them. Seo Young wants to cut off his relationship with his incompetent father (Cheon Ho Jin).
Of course, there are so many things we can learn from the drama. Parents love is so precious, family, and of course the importance of telling what you feel to the ones you love. Don't hide what you feel cos it can be bad for the relationship.
I love every single episodes. Lee Jungshin, aka Jungshin Chingu, the CNBLUE's bass player also stars the drama. Surprised that he hits the drama with the good acting.
Ohya, I forgot to share you guys, I love one couple here, Sang Woo (Park Hae Jin) and Ho Jung (Choi Yoon Young). Ho Jung is very funny and tough character, also cute. She really loves Sang Woo, tries hard to get his hard and finally she made it. 🙂
Jungshin plays an important role here…
Watch on KBS World TV Channel
Trailer:
Source: wki.d-addicts.com, hancinema.net, en.korea.com