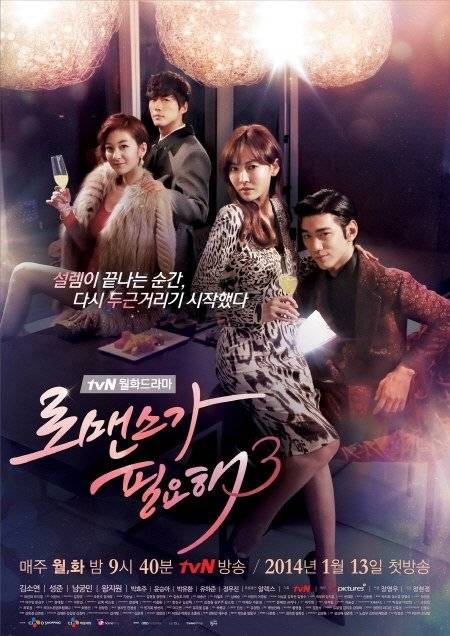 Shin Joo Yun (Kim So Yun). And this is her love story with Joo Wan (Sung Joon). I love this drama because, we can see here how SJY finds what love is and who is the one for her. After such many stories and experiences in love, SJY is trying to figure out her love and what her needs with help of JW. SJY is JW first love and till now even though she's older than him.
The problem is only about love here. Not as complicated as you watch YWCFTS or That Winter The Wind Blows, but this is one of the dramas that I can enjoy watching with smile and little cries, yeah as usual. I love the chemistry between Kim So Yun and Sung Joon that I didn't expect. Both act very well.
My fave character here is JW of course. Cool. How he always stays with SJY whatever happens to SJY, even SJY ignores him and denies that he's only a dongsaeng for her. The romance between SJY and JW is so beautiful I can deny. Many romantic scenes here that can makes you smile. tvN never fails to bring us good quality dramas.
Watching it on VIKI
Official Trailer: