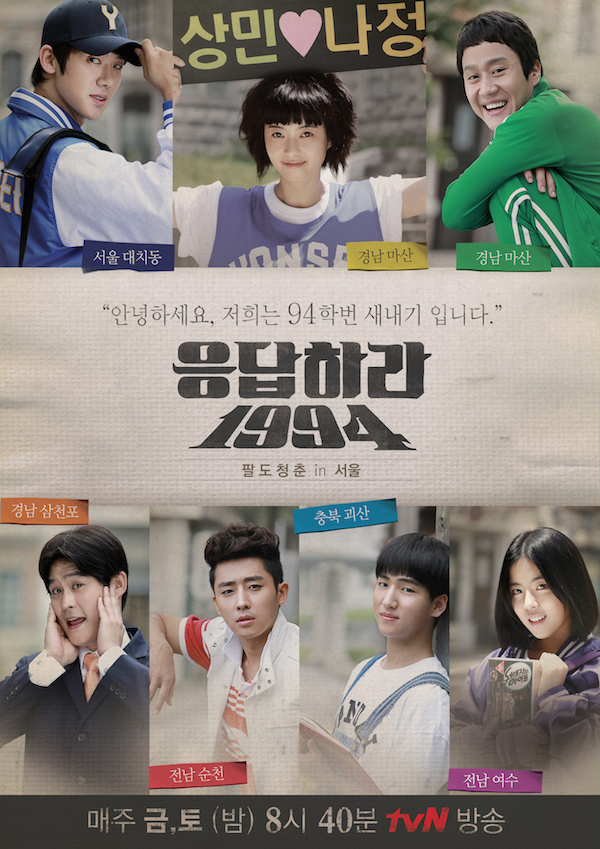 I finally mustered my courage to watch the finale episode after sorely disappointed about the ending I heard from a friend. I cried because I expect Na Jung would end up with Chilbongie. When the episode 21 (finale) was finally out, I didn't want to watch it. I was afraid I would be so sad. Yes, This is obvious because I am Chilbong Team (It aint over till it's over). Yoo Yun Suk acts very well in the drama plays as Chilbong. He makes me melted with his smile and makes my heart hurts when I see his sad and crying face.
But as one of the viewers, I really enjoy the show. The writer knows how to move our hearts. The cinematography, the tone, the setting are all cool. It's similar to Reply 1997 vibes, as they come from the same writer and director.
Starring Go Ara as Najung, Jang Woo as Sseureuki (Trash) Oppa, Yoo Yun Suk as Chilbong, Kim Sung Kyun as Samchunpo, Son Ho Jun as Hae Tae, this drama has setting the era of 1994. It's basically a slice of life drama, focus on romance. Yup, similar to Reply 1997, we have to face the love story between Najung x Trash Oppa X Chilbong, and guess who's the guy! This triange love story is very interesting, and salute to the writer and director who can make as viewer like super attched to the drama.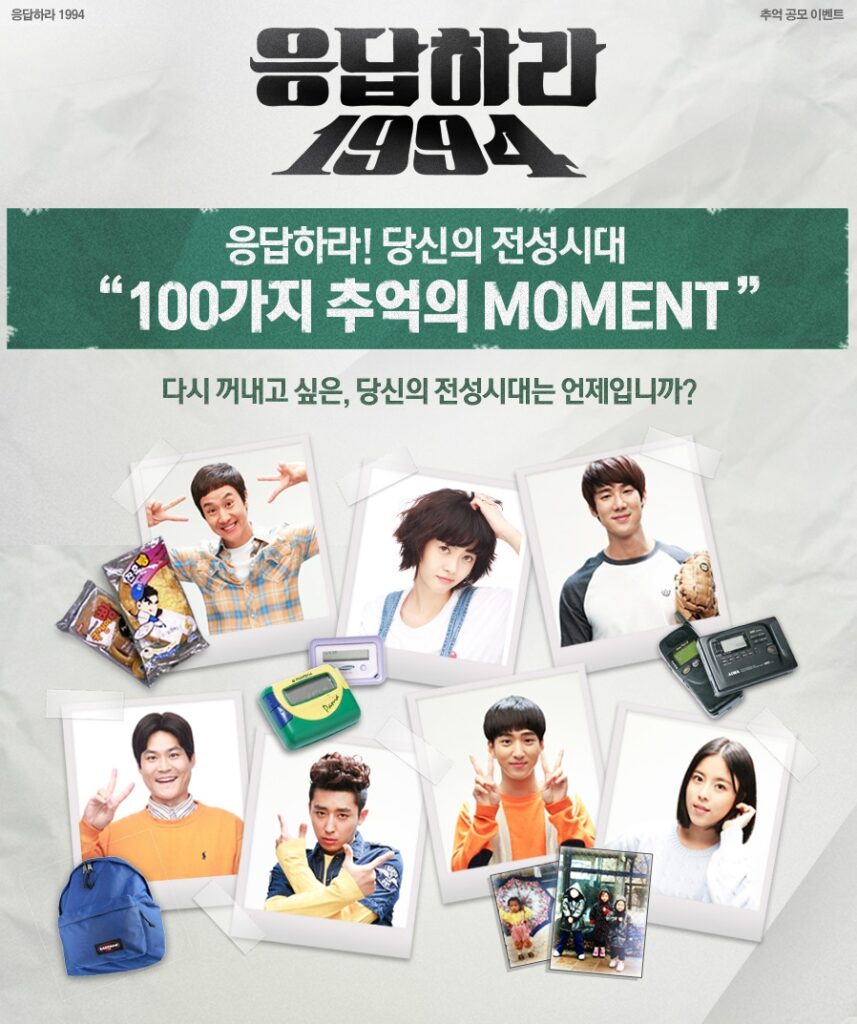 Indeed from the beginning till the episode 20 episode 21, I really enjoy drama. The characters are so real. The friendship is so pure. It reminds me when I came from the small town to the capital city to study in the uni, made friends and grew together. Even after 2013 they are still best friends and support each others. Yes, beside there is a love triangle between Na Jung, Trash Oppa, and Chilbongie.
Many scenes in the drama also show what's booming in the 90's. Related news, social issues, sports stars, Idols, even we can also see the improvement of technology, from using Pager until using Cellular Phone. I can say this is one of the best K-drama in 2013, beside The Master's Sun and I Hear Your Voice.
Btw, Sung Dong Il and Lee Il Hwa also play in this drama, remember Reply 1997, they also act as Na Jung's parents.
I think, this is the last drama review from me in 2013. My year end is so emotional lol, nice drama, nice acting and nice writing & directing. And I learned a lot, never be too attached into a drama and the characters, you'll get hurt hahahaha. Just like me and my friends. Chilbong, We love you! Chilbong All The Way 😀
Btw really love this OST, seems like it's a cover song, from 1994 era. Check this out.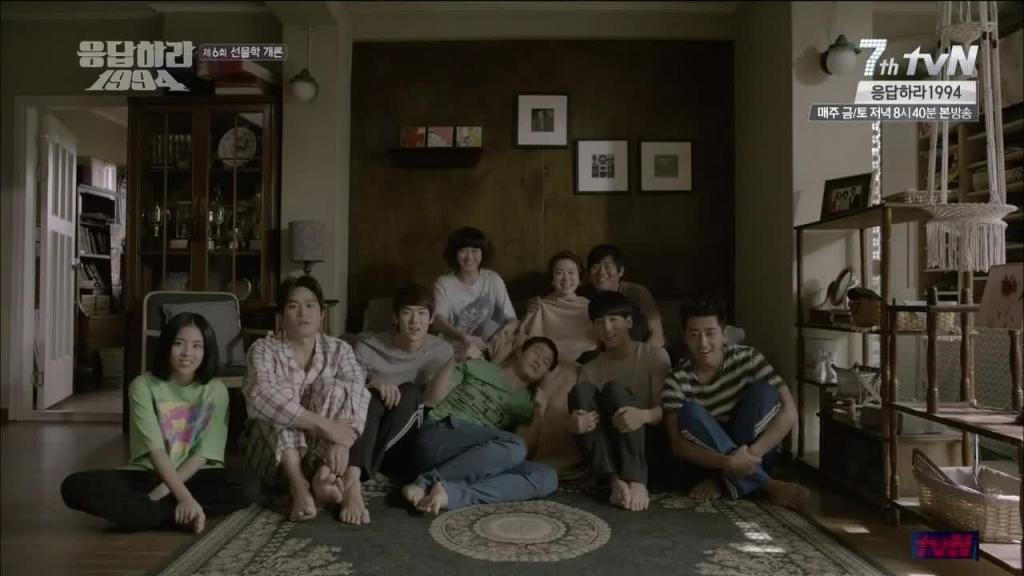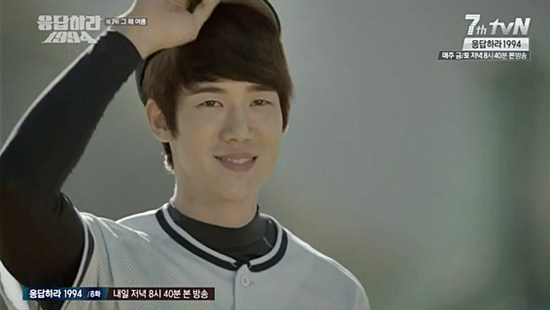 My best, Chilbong all the way. The character I love the most.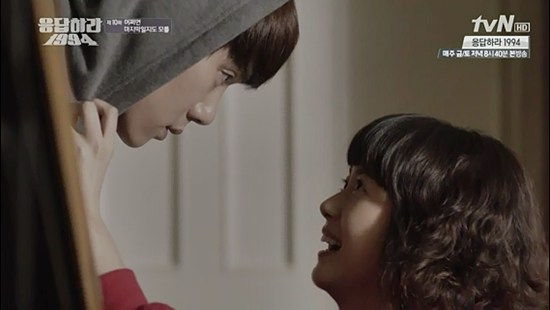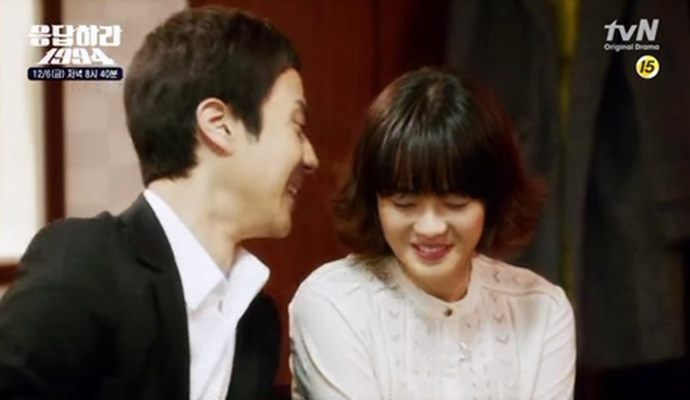 Source: wiki.d-addicts.com, Picture: dramabeans, couch-kimchi (thanks a lot :D)