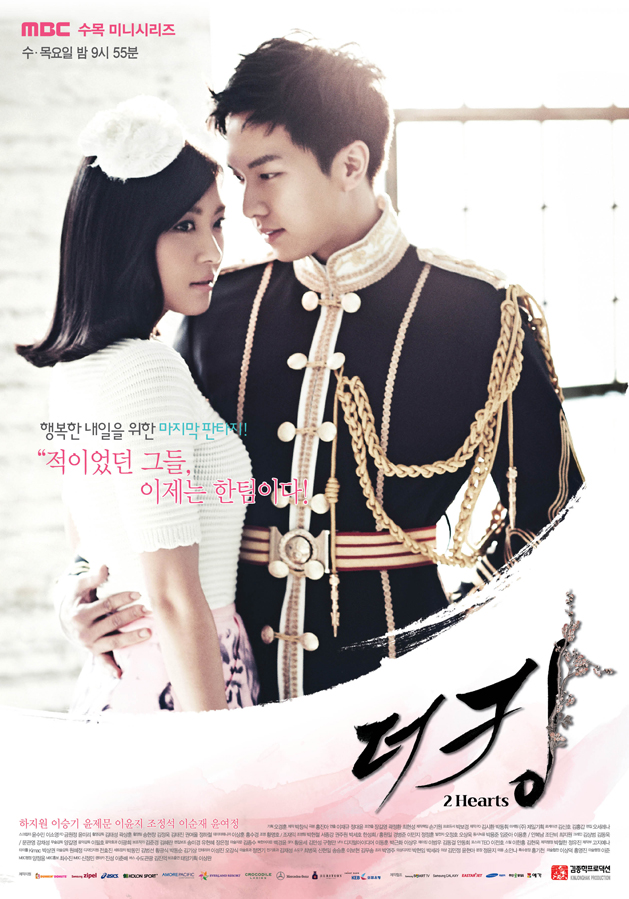 Awesome. That's my first word when I watch the first episode. Even though for me they put a sensitive issue in this drama, this is still a good one. The plot and script are very good as well. All 20s are important to lead you understand the stories. Love it.
This drama is set in modern day where South Korea is governed by a constitutional monarchy. Lee Jae Ha is a handsome and materialistic crown prince that doesn't care about politics. He falls for Kim Hang Ah, a North Korean special forces agent (wiki.d-addicts).
Lee Seung Gi as Lee Jae Ha and Ha Ji Won as Kim Hang Ah. They both are so awesome. Amazed by the acting of Seung Gi, how he acts as the King, have to be wise though he wants to cry, smile, or even mad. To be honest at first I wanted to watch this drama bcos of Lee Seung Gi. But finally I realiazed this drama is good too, so it's worth it. It is heart breaking but still joyful to watch.
The OST of the series are very great. I love this one from SNSD Taeyeon.
Watch the drama on viu | VIKI | netflix
Source: hancinema