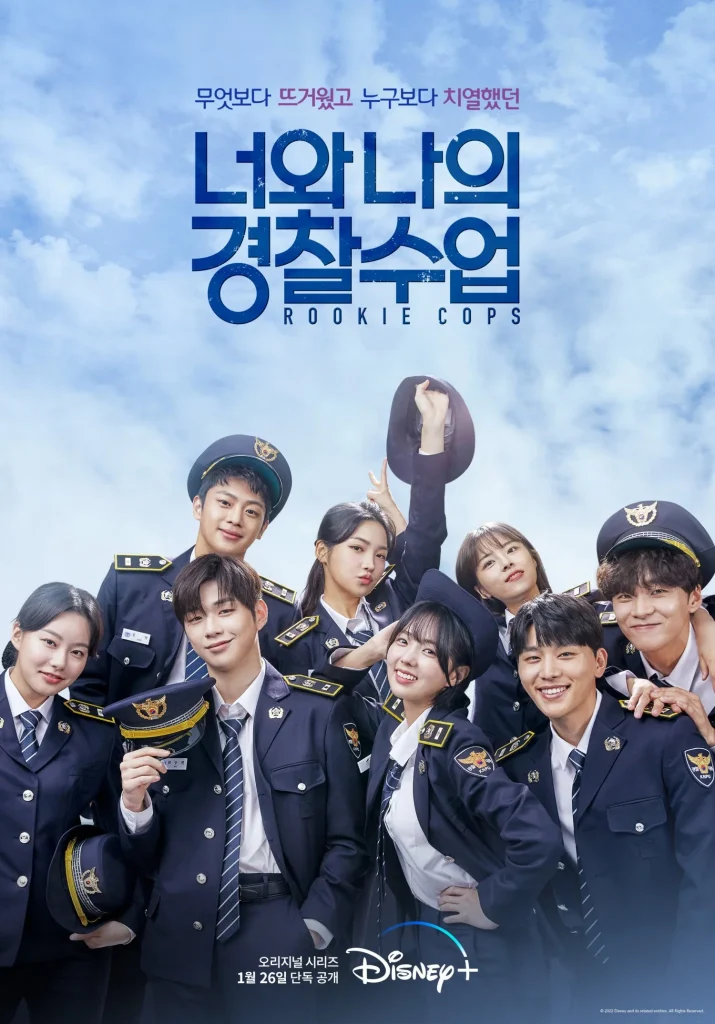 This is the first time I finally watch a drama about Police Student. It's Rookie Cops! A disney+ original drama starring Kang Daniel and Cha Soo Bin. I love Soo Bin's acting and it's Daniel's debut drama. So I kinda curious. With some criminal stories, it's kind of interesting for me but writer make it light. Plus the friendship is something to highlight here.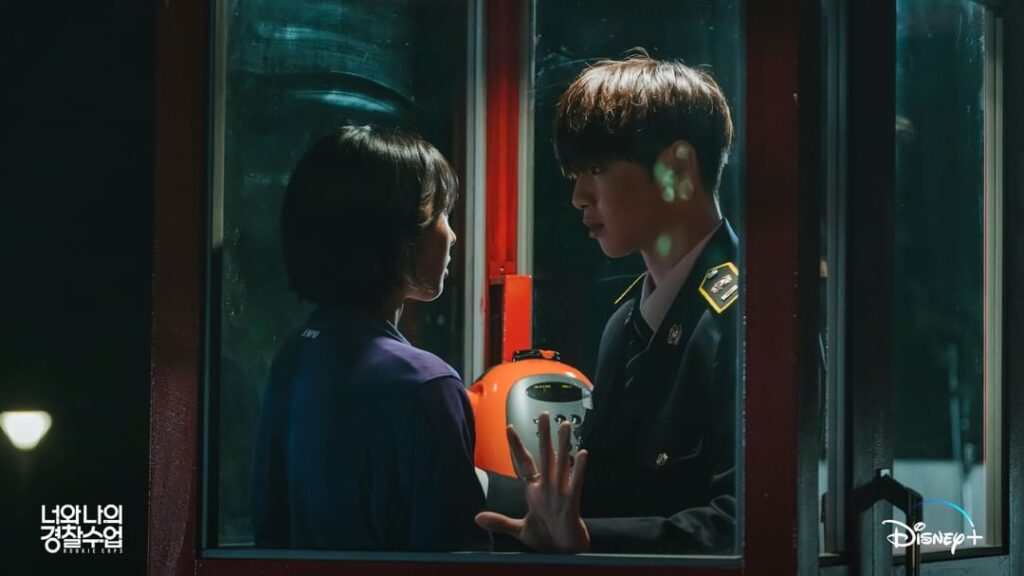 The story is about Eunkang (Chae Soo Bin) finally becomes a freshman at the Korean National Police University (KNPU) because of the person she likes. He's a senior there. Wi Seunghyun (Kang Daniel) is also a freshmen. Along with Kim Tak (Lee Sin Youn), Yoo Dae Il (Park Sung Joon), Seo Bum Ju (Kim Woo Seok), Gi Han Na (Park Yoo Na), Shin A Ri (Chun Young Min) and Woo Ju Young (Min Do Hee) they become close like family while pursuing their dream to become a good cops.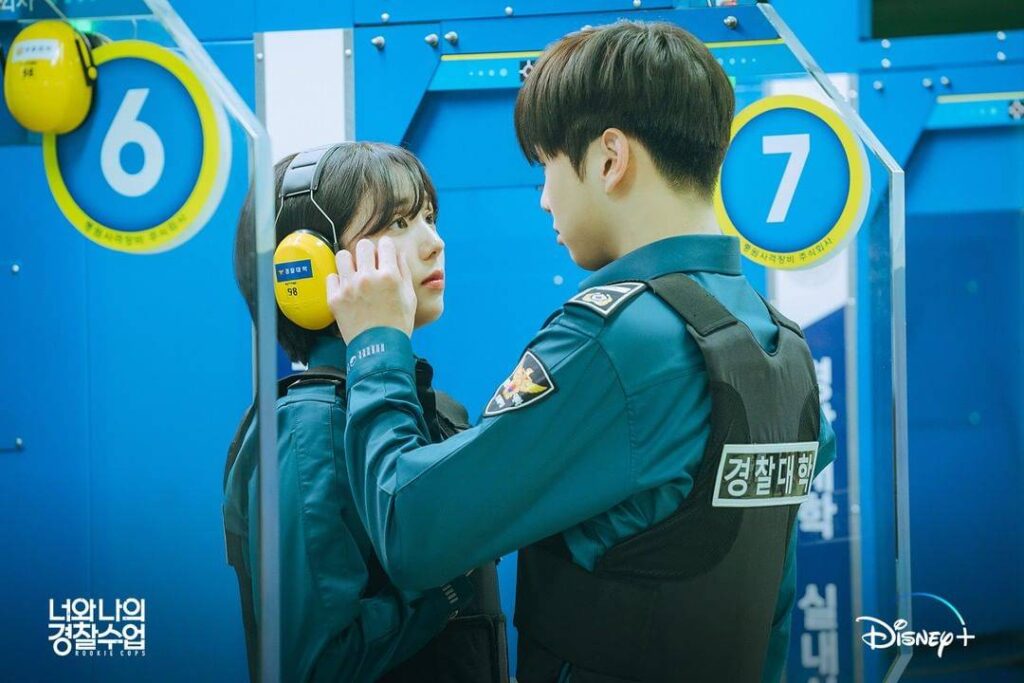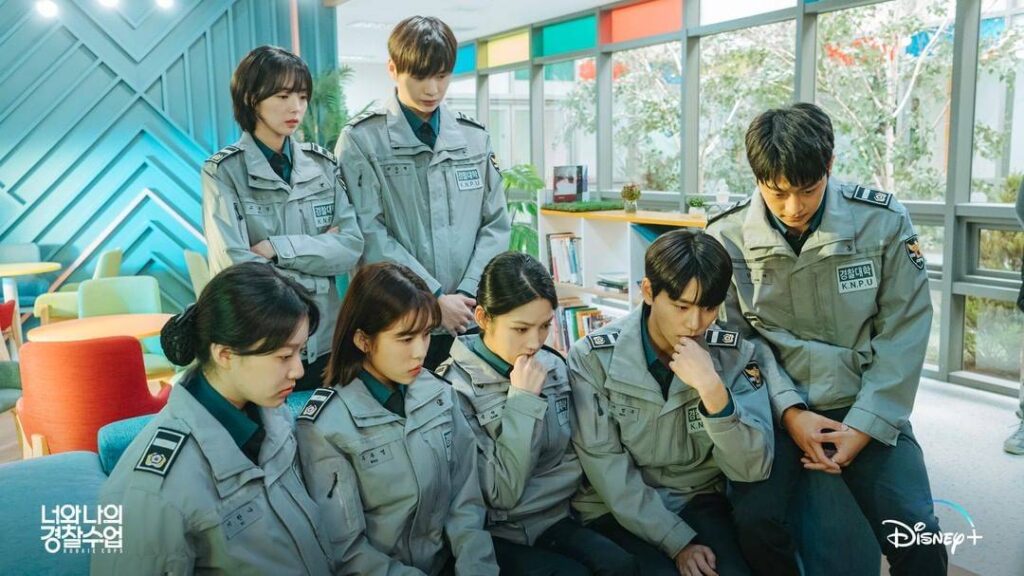 A lot of things happen during their study in the university. It's not that easy, but them being with each other while studying and working the cases is sweet. I cried sometimes watching their touching scenes. Of course romance is here, Eunkang and Seunghyun become closer and develop feelings. Eunkang is a cheerful and brave person, while Seunghyun is a cool smart guy. Oh don't forget about Kim Tak too, he's one of my fave characters here. I former Judo athlete and a cool guy. He's becoming KNPU student because of his late brother who's also a senior there. Kim Tak is also very close with Seunghyun.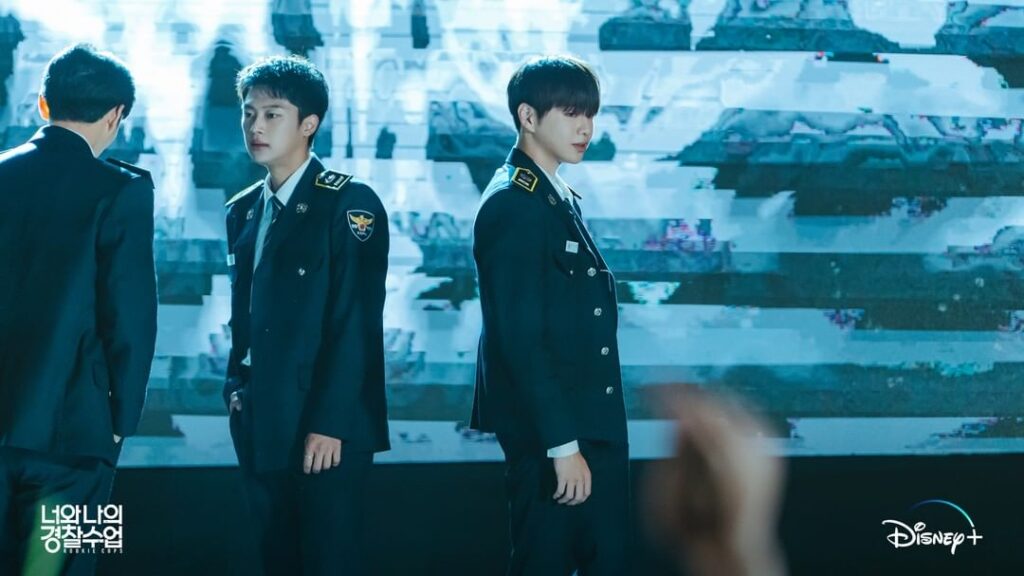 The conflict starts when they know that Kim Tak's brother's death has a relation with Seunghyun's father, a commisioner. Plus another issues that affect their study as KNPU students.
It's fun and light, no complicated story. I really enjoyed this drama, the flow. It's good to see these students becoming close and growing up together to be a better person everyday.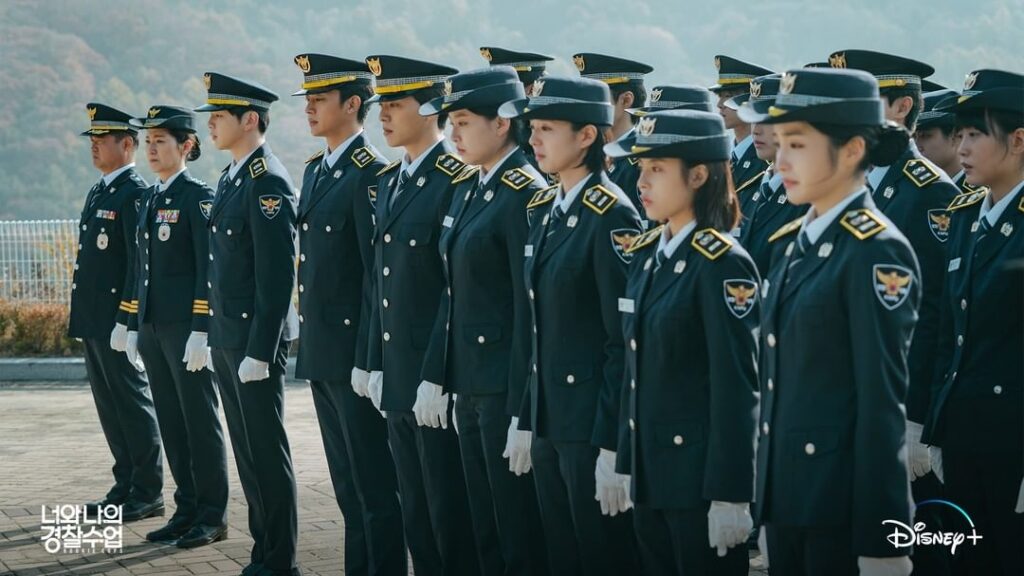 We still don't know ourselves what kind of people we are. But we know one thing for sure – we are better people than yesterday and we will become even better tomorrow.
Watch on Disney+
Teasers: disney+ hotstar Indonesia | Pictures: hancinema