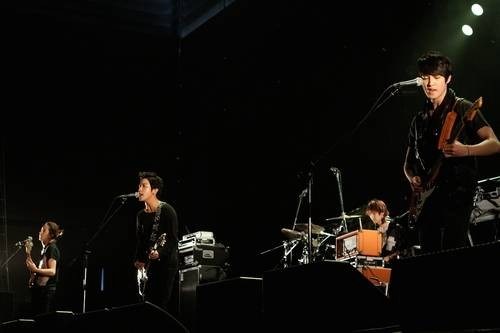 This is so awesome. My fave Korean Band CNBLUE will be coming to Jakarta, at JITEC Mangga Dua Square, to perform such a 120-minutes concert on 26th November 2011 and a fansigning on 27th November 2011. It's confirmed by the event organizer Starlight Management Indonesia works for this event, and it's a part of CNBLUE 2011 Asia Tour Concert BLUESTORM.
Huaa. I am so happy that I can watch the boys live here. The presale VVIP tickets have been sold to public only for 150 seats with the price IDR 3,500,000.00. Yes, It's very exclusive with the package Concert, Fansigning Ticket, and Special Merchandise. It means that only the 150 VVIP ticket holder will be attending the Fansiging. Damn that's true.
There will be 5 ticket categories anyway. Royal Blue (VVIP), Aquamarine (Numbered seats), Navy Blue (Festival), Turquoise (Free Seating), and Sky Blue (Free Standing). Thanks God, I finally got the Navy Blue with the pre-sale price *dancing*
The pre-sale ticket session already closed. But, no worries, since there will be early bird and public sale sessions. For more info about the ticket price, seat plan and how to purchase, just go to starlightindonesia.co.cc 🙂 Hurry up!
And Boice Indonesia, follow @Starlight_ID and @BOICEINDONESIA for more updates about CNBLUE concert in Indonesia. Let's prepare your self for the big event ever this year. Hopefully we will meet there. Starlight, we support you to bring CNBLUE to our country. We are ready to be STORMED. Fighting!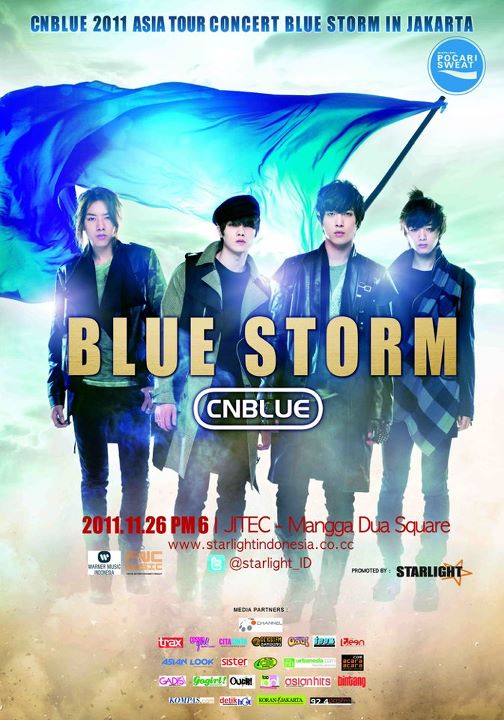 Source: @Starlight_ID and @BOICEINDONESIA