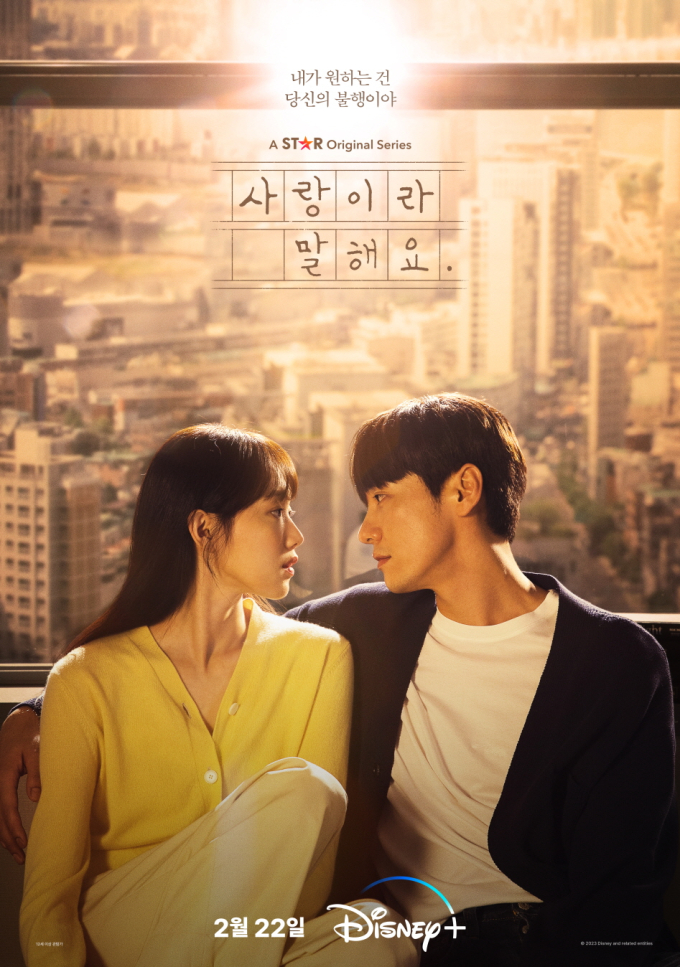 Watched with no expectation but turns out I'm enjoying this drama. Call It Love, a melo-drama with romance as main story. Starring Kim Young Kwang and Lee Sung Kyun, it gives color to k-drama land. Last time I watched Kim Young Kwang was when I watched his film with Park Bo Young, On Your Wedding Day. It still gives pain in my heart, he even won baeksang art awards as new actor from that film if I'm not mistaken.
This story is about a house, yeah I mean a house of Sim Woo Joo's family. It started with Sim Woo Joo's father has mistress. And after his father died, Sim Woo Joo's family get kicked out from the house. It's sad cos they have no other house. Sim Woo Joo (Lee Sung Kyung) wants to get revenge and want the house back. The son of the mistress' son is Han Dong Jin (Kim Young Kwang) and Woo Joo wants to get revenge to him and his mother.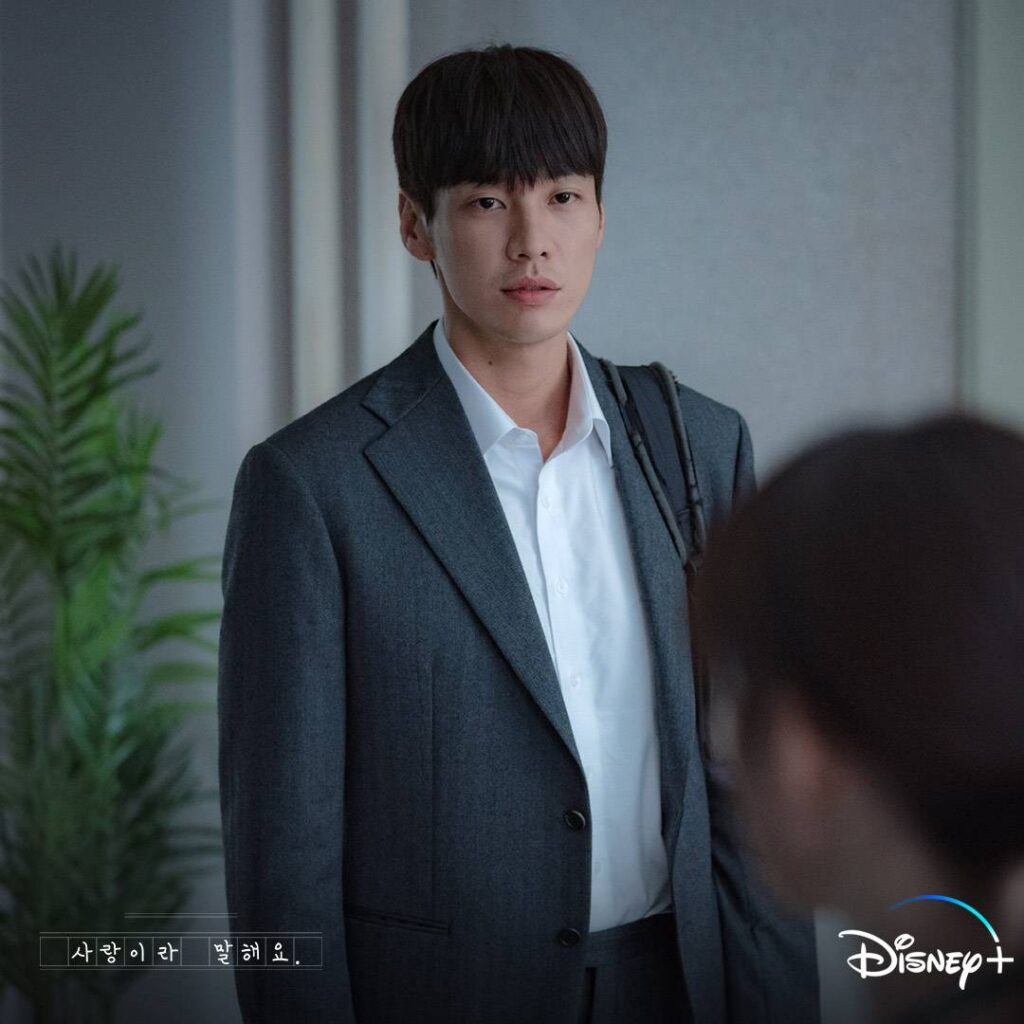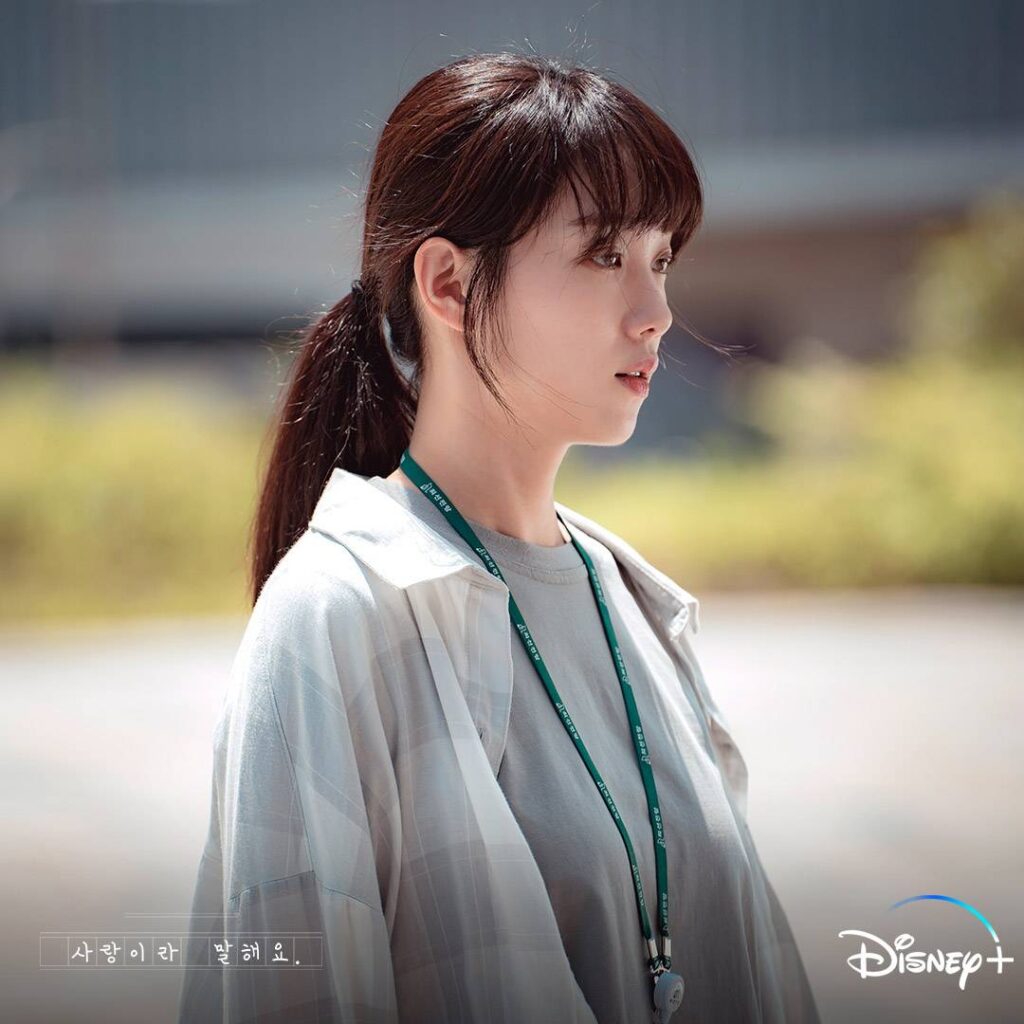 Woo Joo finds her way to get revenge by working at Dong Jin's company and ruin it. She wants to make his business down. But after working there as Intern, Woo Joo seems connected to Dong Jin. Dong Jin doesn't know about Woo Joo's background and interested in her. Slowly Woo Joo realizes that Dong Jin is lonely. He's introvert. She falls in love with Dong Jin, when she's supposed to get revenge. And Dong Jin is also falling in love with Woo Joo. With her, he can be more open, he smiles.
Actually Dong Jin has weakness, his mom. He knows what his mom doing and he can't accept that it makes him more depressed. He know that his mom takes a house that's not supposed to be hers. He even tries his hard to find the owner. And not only that, he's turn downed by his fiance before, Kang Min Young (Ahn Hee Yeon / Hani) and it makes him depressed. It's hard to trust others except his best friend, Choi Sun Woo (Jun Suk Ho).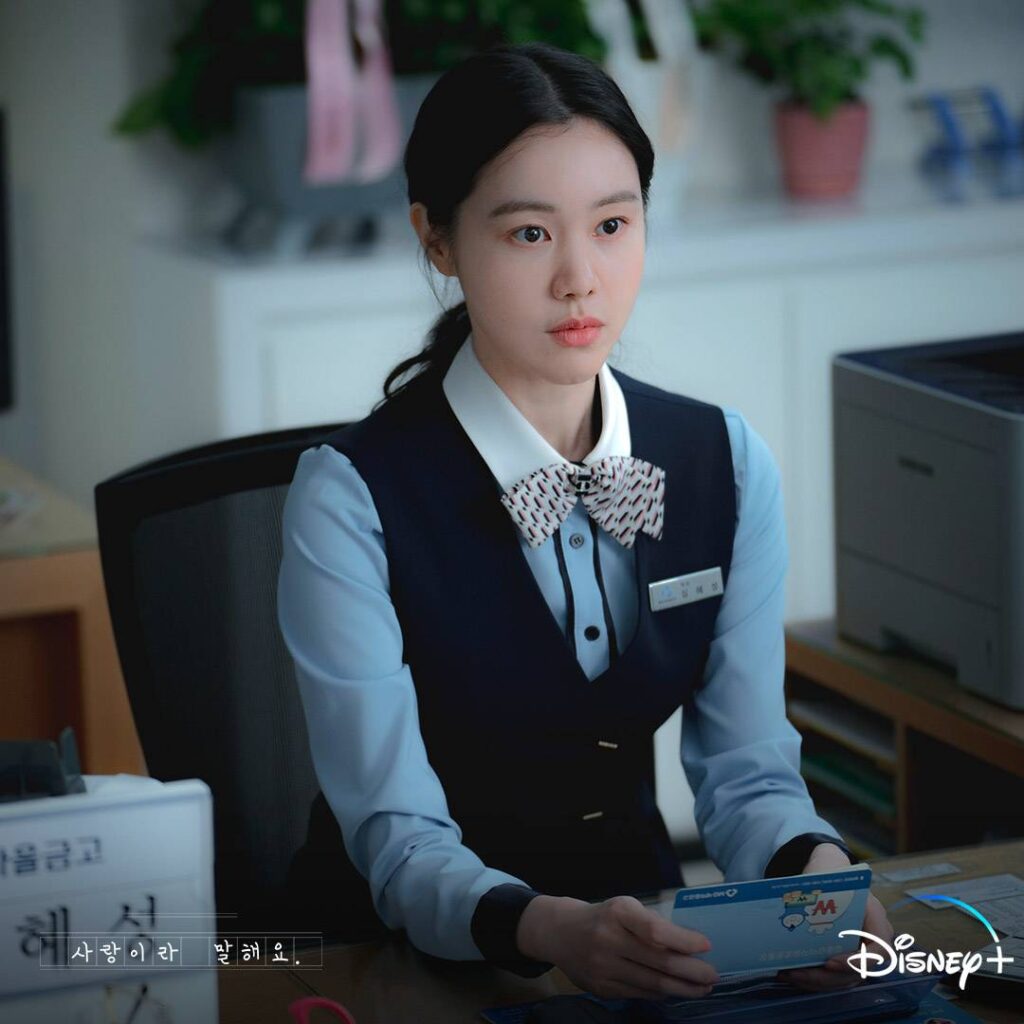 So this love story is something can't be happened. It makes Woo Joo's family suffered: Woo Joo's big sister Sim Hye Sung (Kim Ye Won), little brother Sim Ji Gu (Jang Sung Bum) and of course their mom Kim Hyun Joo (Kim Hee Jung). Thank God they can stay at Woo Joo's best friend for life Yoon Jun (Sung Joon). He's so loyal and has his story too in this drama. And when Sim Family finally knows that Woo Joo's fating Dong Jin and Dong Jin is the mistress's son, Hee Ja (Nam Gi Ae), of course The family can't accept that!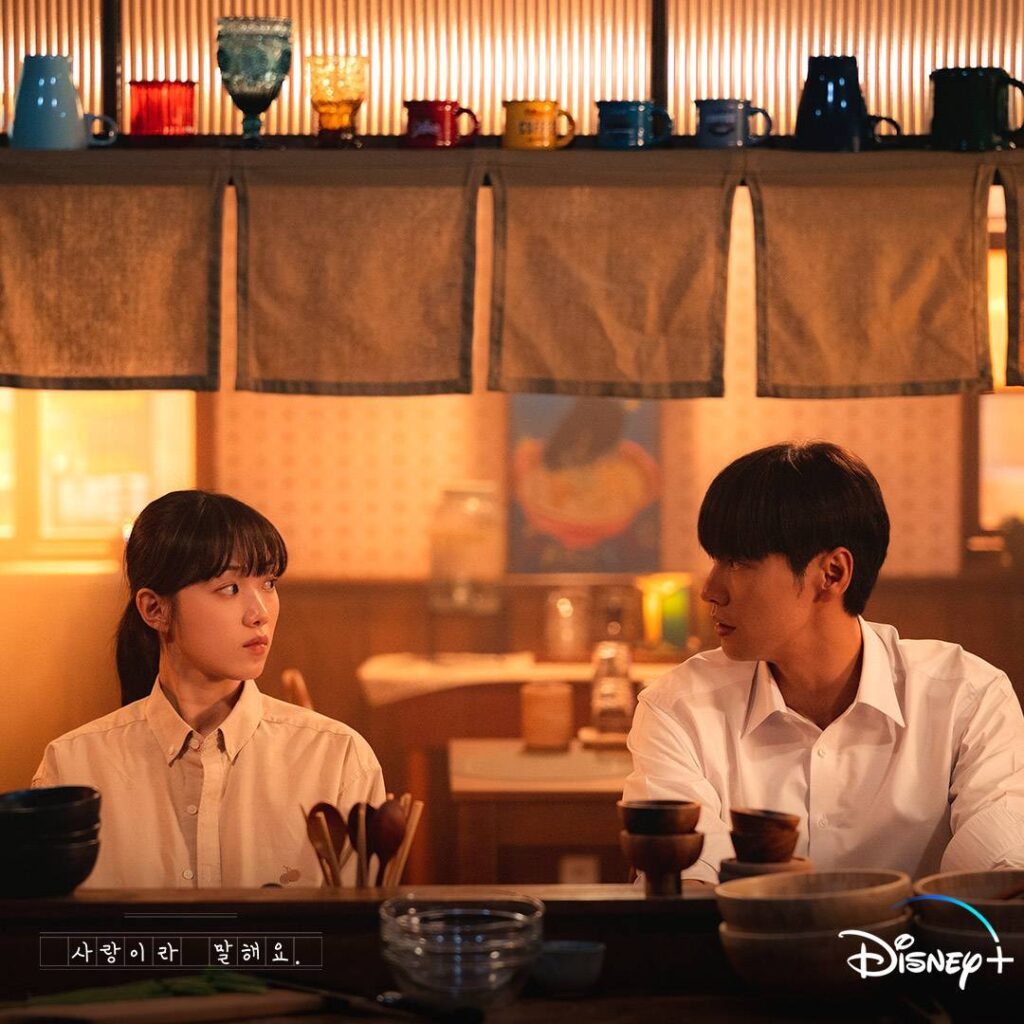 I love that this drama is less conversation but yet it's so deep. It's expression play. Love that Kim Young Kwang for me plays the role as Dong Jin very good and always. Lee Sung Kyung here also takes different character which is interesting to watch. Her chemistry with Young Kwang is good. I love this love story. Slow, deep and even until the end, we have to understand deeply how the writer finishes it. I think it's a satisfaction ending and realistic.
*spoiler
Dong Jin finds The Will Letter of Woo Joo's late father that tells the house belongs to Sim family. His mom finally wants to change to be a good person and mom to Dong Jin, and gives back the house to the right owner. Dong Jin and Woo Joo finally break up for the best. I still remember the scene vividly, so sad cos I cried a lot… how Dong Jin hugs Woo Joo and immediately leaves her cos he doesn't want to see her face, cos it will sway his heart and hold him to break up and be separated with her. After some times, Dong Jin and Woo Joo meet again at Ji Gu's acoustic performance. They smile at each other and end. Oooh love that scene. Yeah, even though there's issue between Dong Jin and Sim Family, but Ji Gu's still in contact with Dong Jin. They know he's a good person and the one Woo Joo likes a lot.
Top notch cinematography and nice OST too. It helps us building the emotion when watching it, especially because the scene between Woo Joo and Dong Jin is mostly silent, with expression only. You can see that the color grading is so representative, as Dong Jin and Woo Joo has complicated story of life. If you like melodrama, you need to watch this 16 episode drama!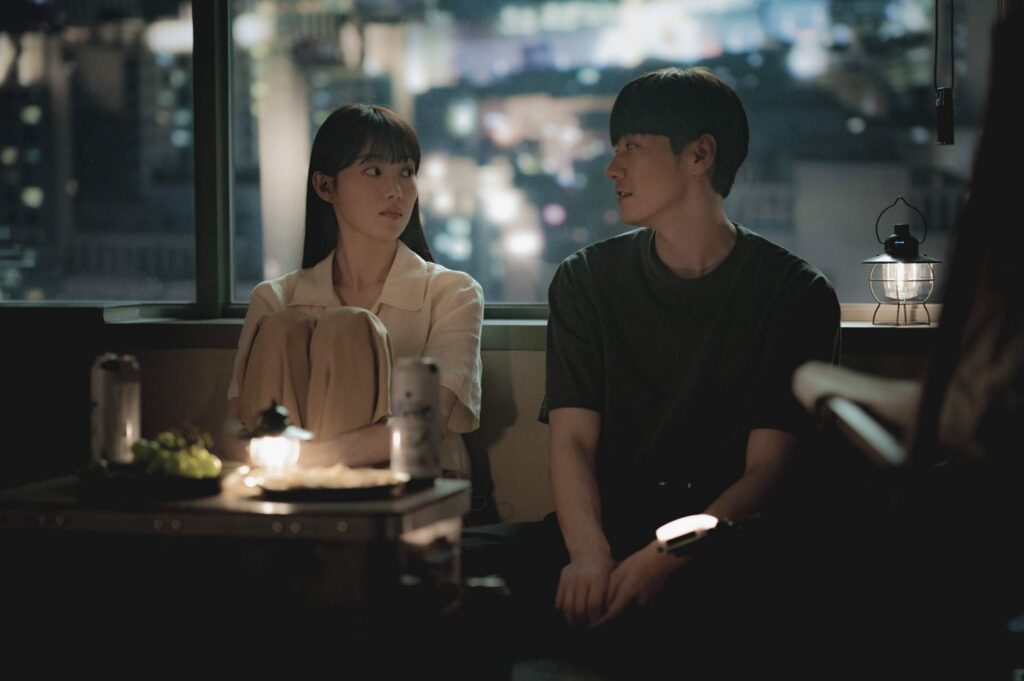 Streaming on Disney + Hotstar
Source: hancinema | Trailer: Disney+ Philippines