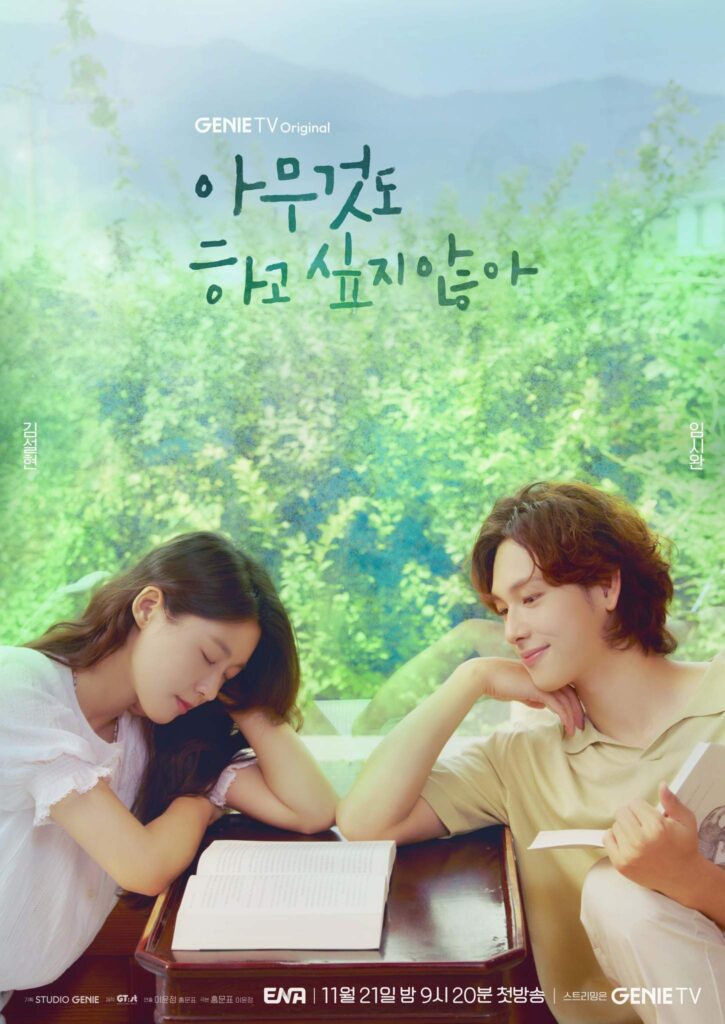 I fall in love with this drama since eps 1. Based on a webtoon, this drama is for me so breezy, heartwarming and so relatable. If you often read my post, I'm so into slice of life drama and obviously I like it. Starting from a girl name Yeo Reum (Seolhyun) who's tired of her city life and decides to make a move. Her mom passes away at her hard times and she's so stress and lonely. She quits her job and moves to a small village. I love that this story is kind of relatable to our life. That maybe you're exhausted to life in the city and stuck and stress.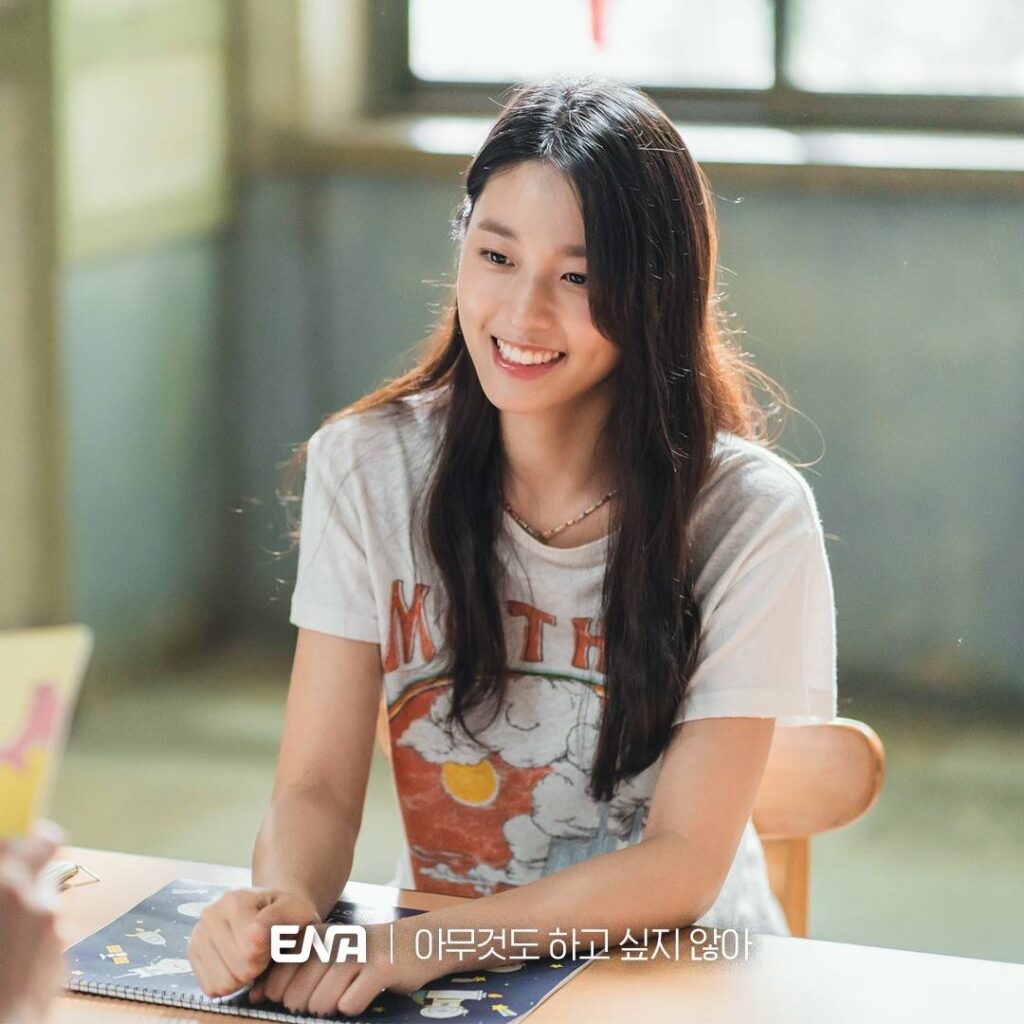 She rents an ex billiard studio to be her house because the price is low. It's not easy at first but she finally can adapt to the village. She meets a librarian named Dae Beom (Im Si Wan) and the story begins. I like that their relationshp builds slowly and naturally.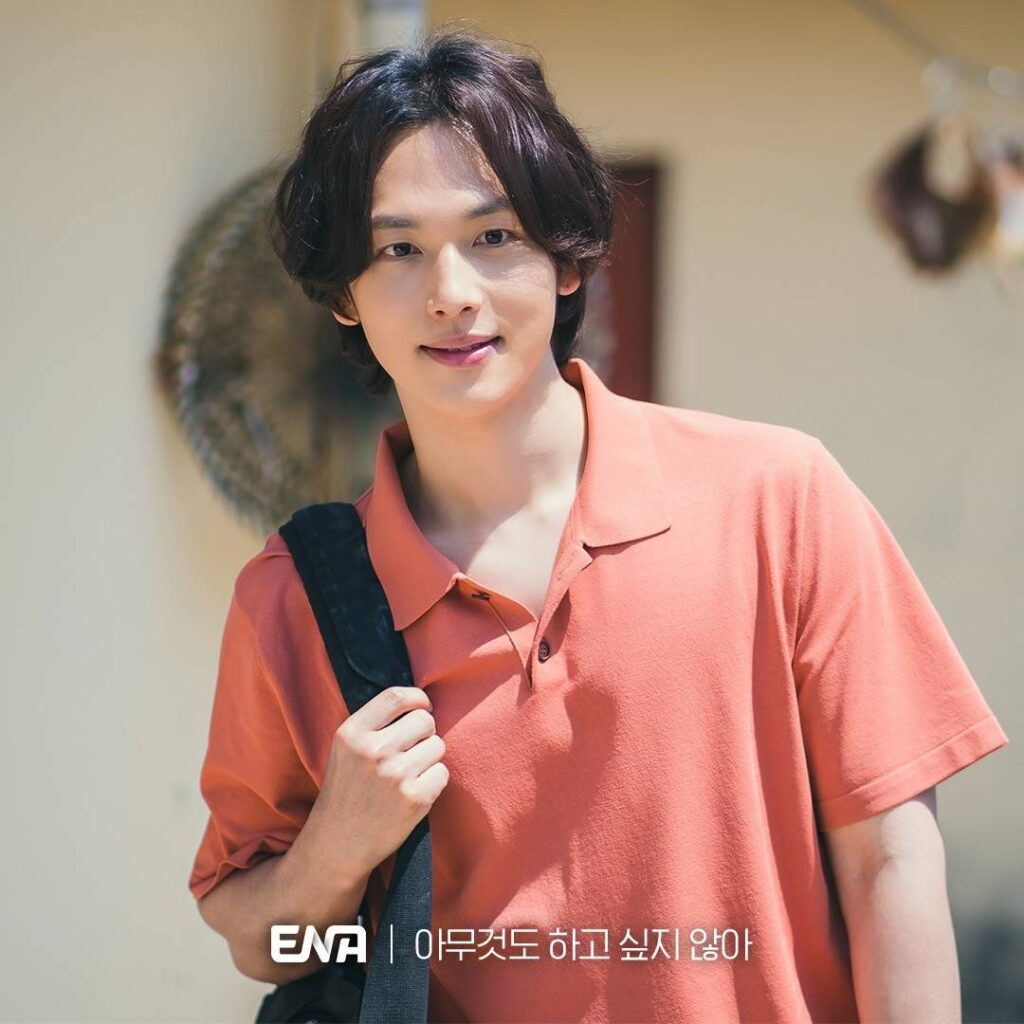 Dae Beom has a unique personality. He's living alone and seems like after Yeo Reom moves there, his life is more lively. They are getting close and it's cute, especially because the two are introverts. She also meets another loveable character Kim Bom (Shin Eun Soo), a high-school girl who at first doesn't like her but eventually becomes close to her. Bom lives with his father who's an alcoholic, a brother and her grandmother. There's also Jae Hoon (Bang Jae Min), Bom's school friend who's transfered rich student but wants to be close with Bom, I mean he likes Bom. Oh their romance is cute too. I love them too!!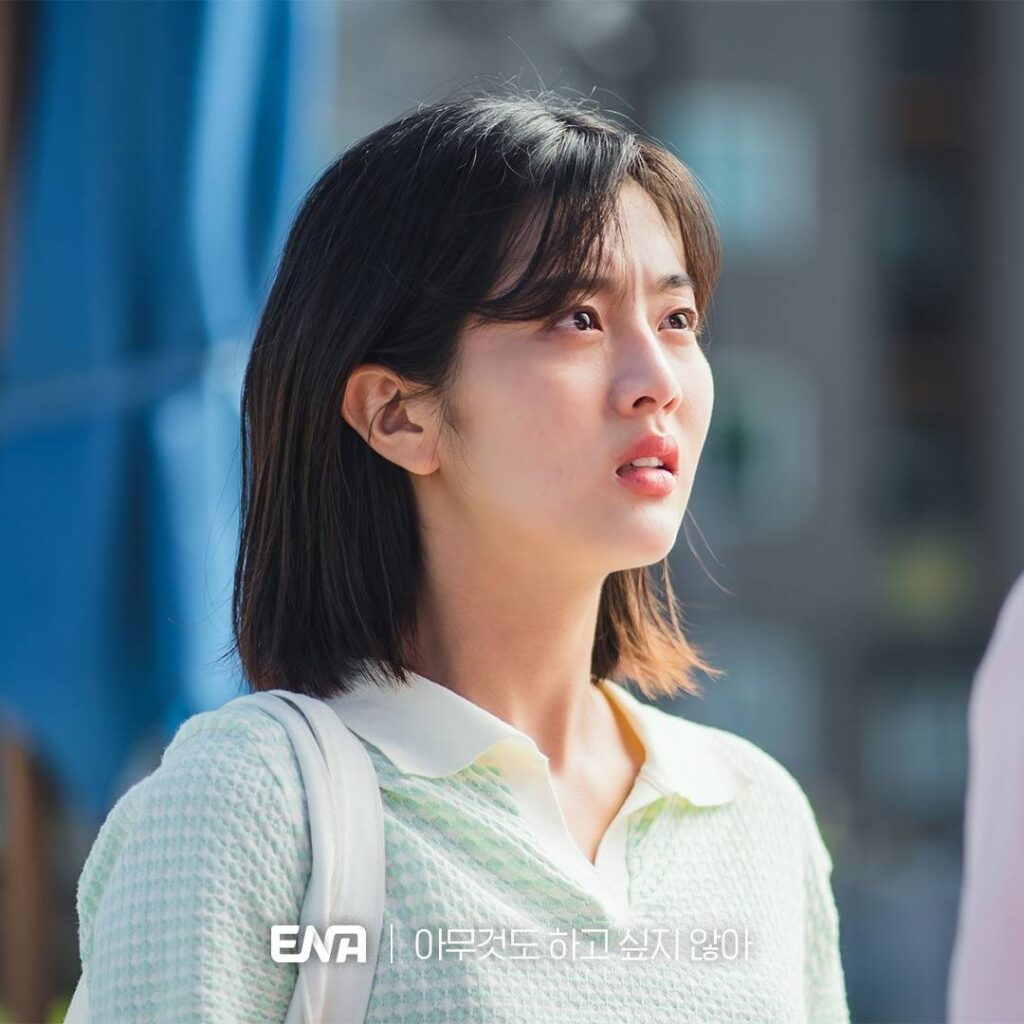 Same with Bom, at first the people in the village are setting boundaries or maybe insecure with Yeo Reom as city girl, but eventually because of Yeo Reom is a good and sincere person, they're open and she becomes close with them.
The relationship with Dae Beom is so special because at first, Yeo Reom is hesitate to open her heart but slowly she feels warmth from Dae Beom and vice versa, Dae Beom who is living with trauma and has his backstory, is like finding someone who he adores and warms him.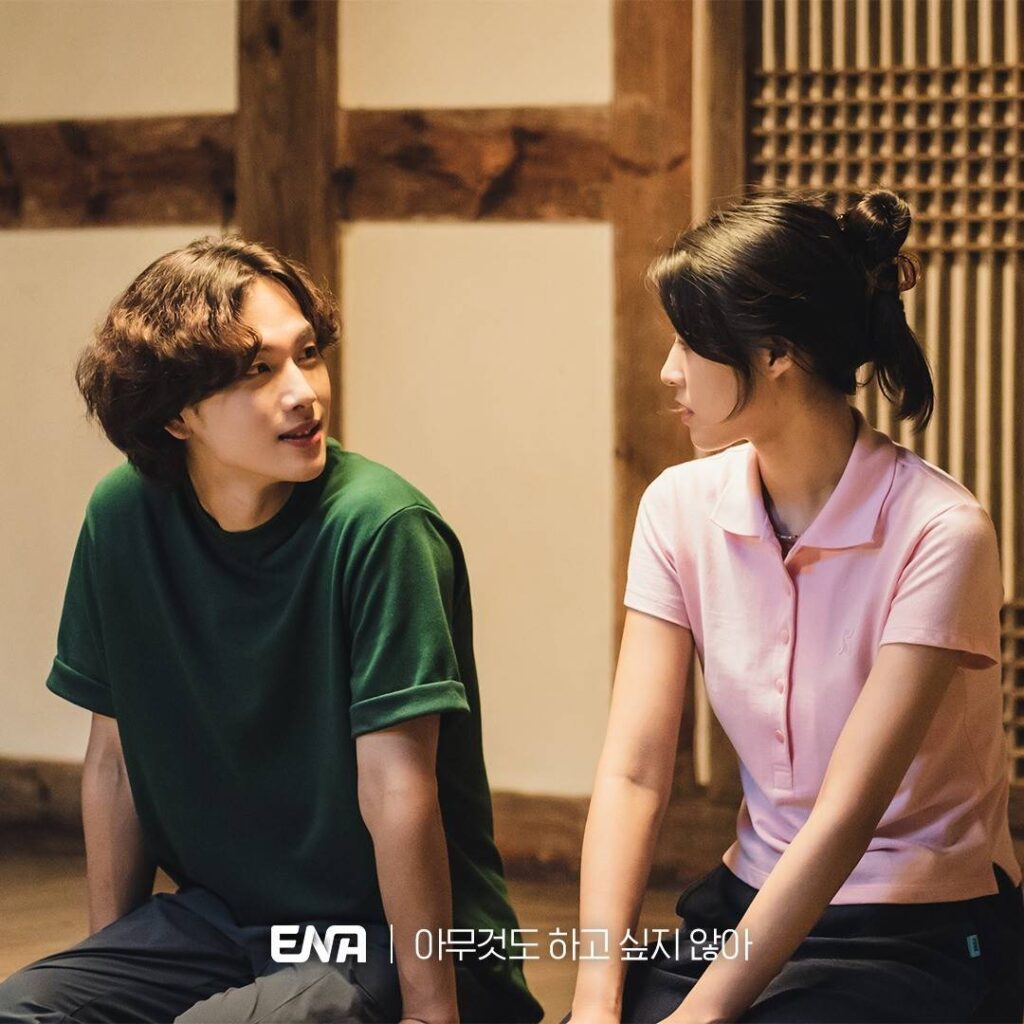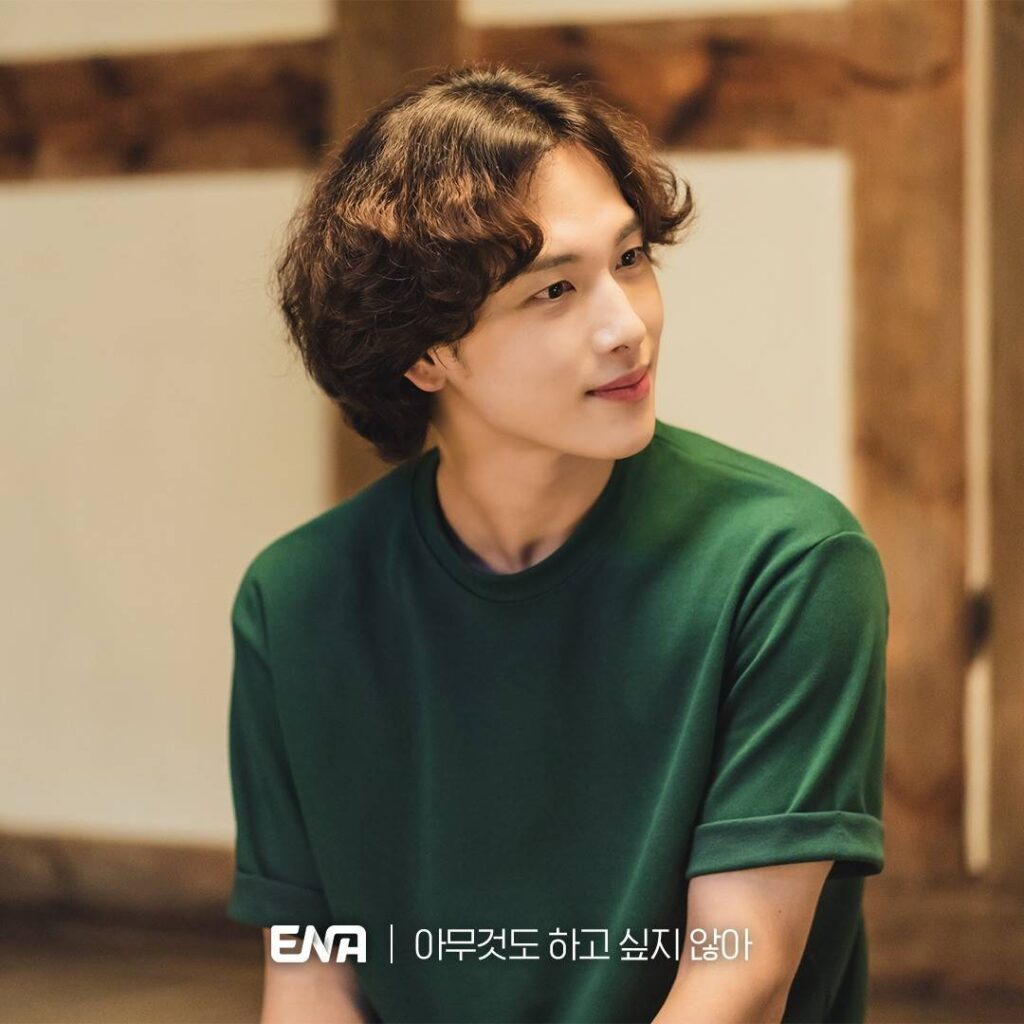 I remember one scene, when Dae Beom wants to buy Yeo Reom a new pair of sneakers for running. Oh actually Dae Beom loves running and Yeo Reom wants to follow him too. He measures Yeo Reom's foot size by imagining her foot when she's standing in the library, instead just asking her directly. I think he lives with no phone here. Kind of cute. He falls for her for sure. And I love their characters.
Even tho the writer adds some mystery in the last two eps if I'm not wrong but this is a slice of life drama that's so heartwarming. No glamourous fashion etc, cos we see them in summer, in a small village. Yeo Reom who wants to escape from her hardship in the city moves to a small village and surprisingly she gets a lot more that she expects, friendship, love, peaceful and contentment.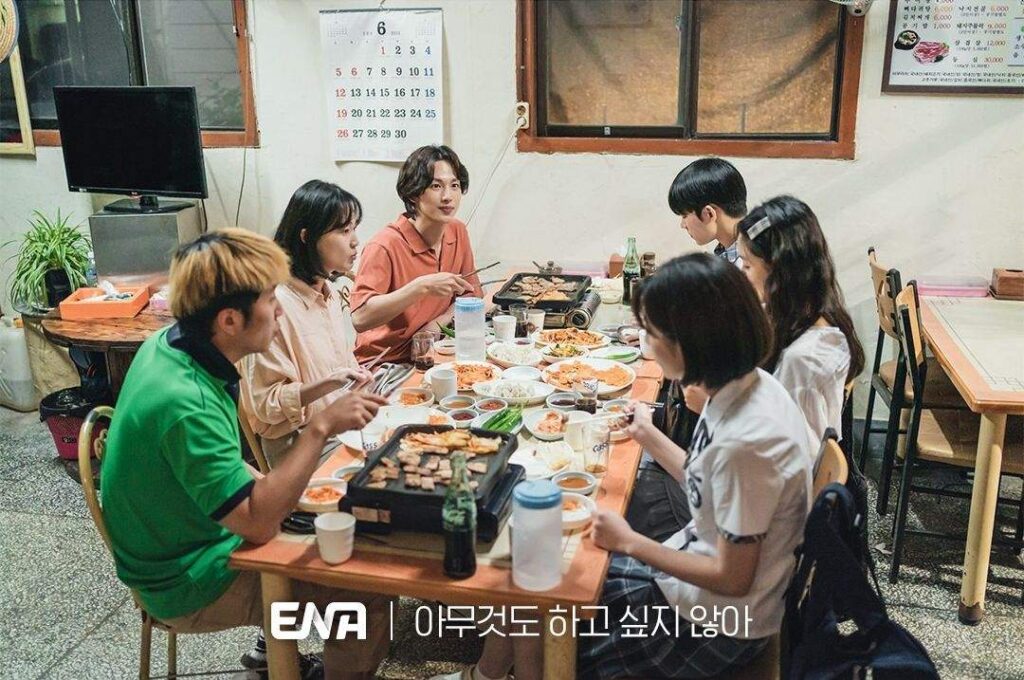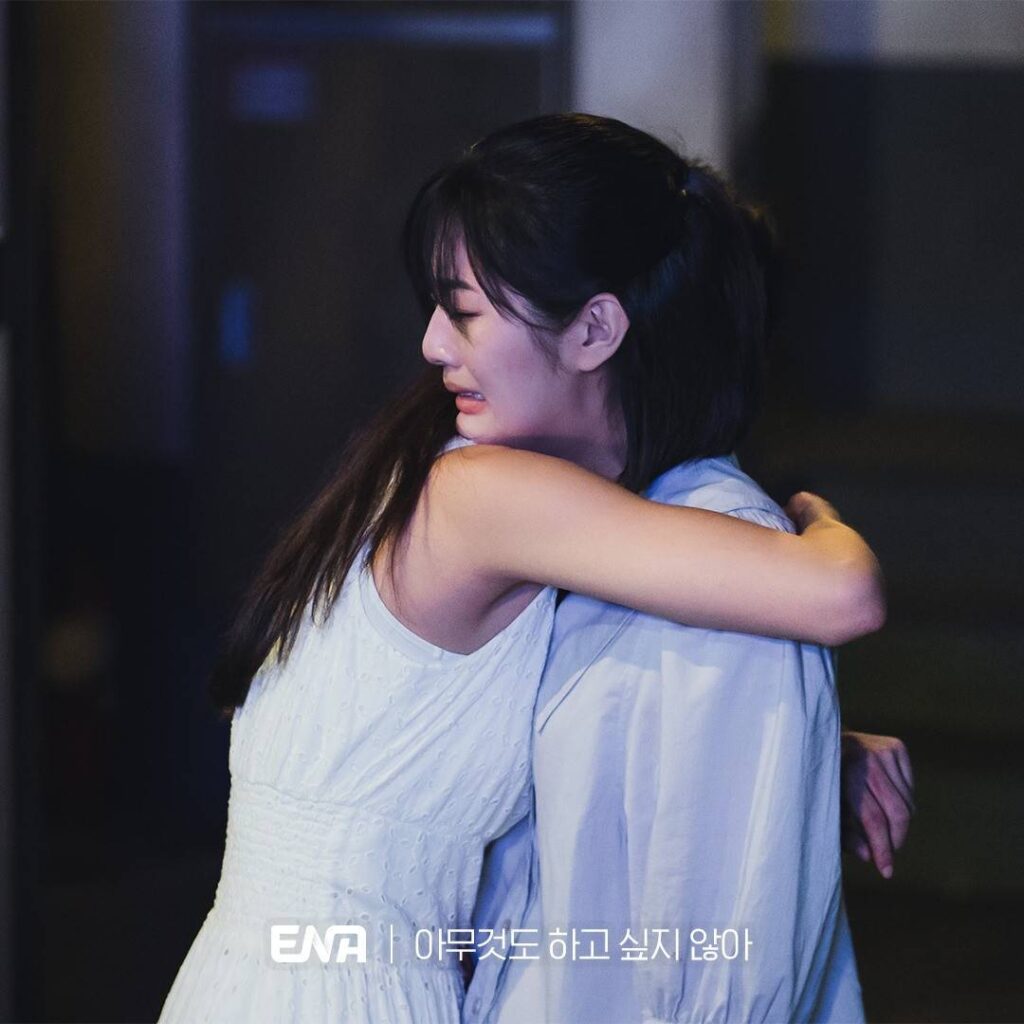 Photo: hancinema