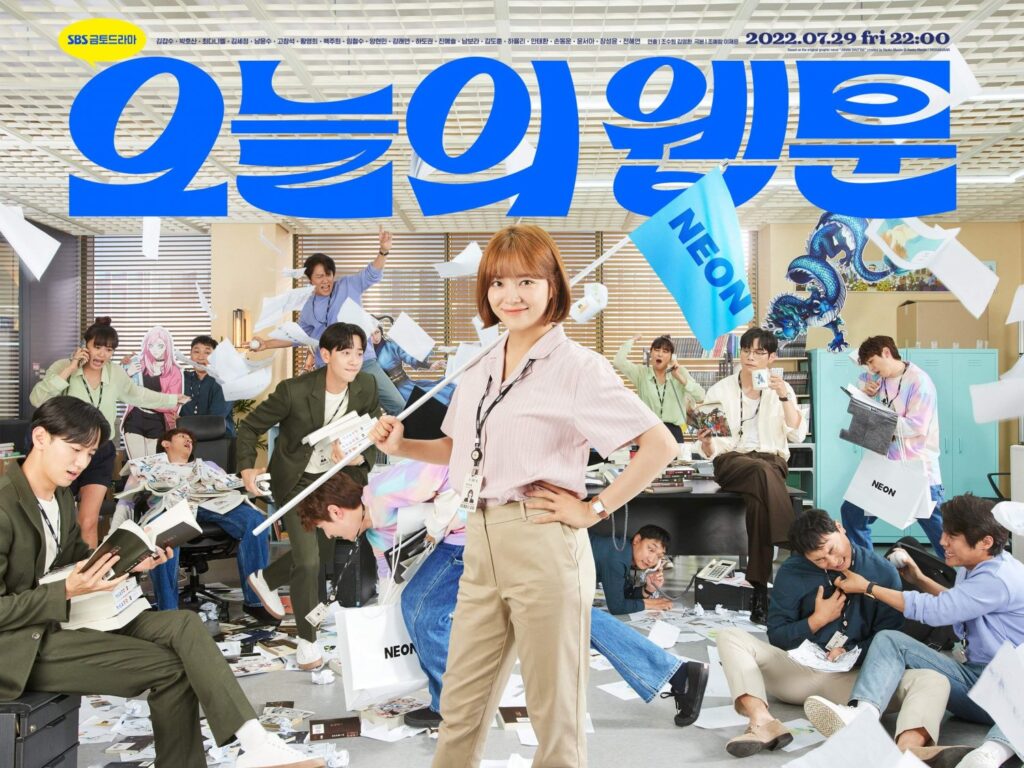 At first I watched this drama without much expectation. So happy with the ending and the plot is consistent. There's a super slight romance but I think it's only revealed in the finale eps. This is my kind of slice of life drama and I love it. This drama is based on manga series "Juhan Shuttai!" by Naoko Matsuda (first published November, 2011 in monthly Japanese seinen manga magazine Monthly Big Comic Spirits) (asianwiki).
On Ma Eum (Kim Se Jeong) was a Judo athelete but because of an injury, she quits being an athlete and works at Neon Webtoon editorial team. Her father wants her to stay as Judo athelete, but she really enjoys working in the editorial team. Thanks to her mom and sister who always support her. I love Ma Eum's free spirit tho she has a little hard time at first adjusting new career as Producer/PD. That's because she use to live as an athelete.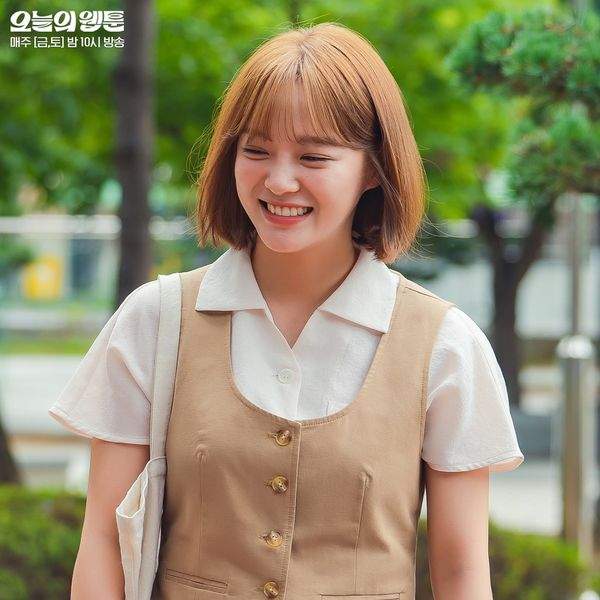 At Neon webtoon team, she meets her mentor, Seok Ji Hyung (Daniel Choi). Ji Hyung guides her well and she really adores him (me too…). And she also meets new friend in the team, Gu Jun Yeong (Nam Yun Su) who has cold personality and has his motives. Jang Man Cheol (Park Ho San) is their competent and warmth leader in the team. I like his character too. There's also Kwon Young Bae (Kwon PD), Ki Yoo Mi and Choi Du Hee in the team that complete them. Ma Eum enjoys working with them under Ji Hyung and Man Cheol supervision, and slowly grows together as team.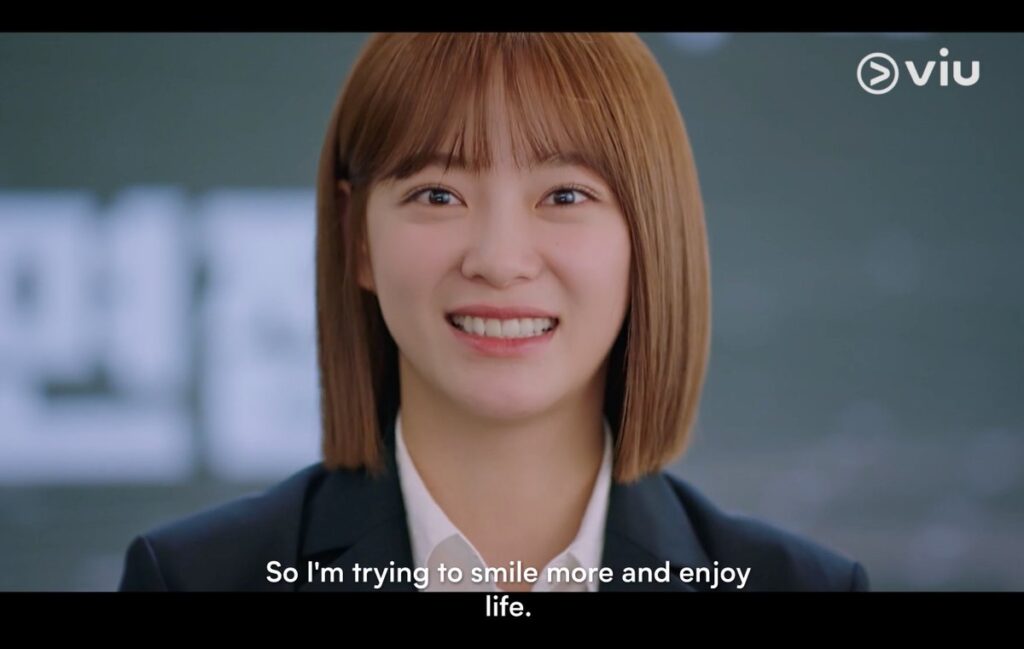 I love On Ma Eum personality. She's positive and gives good vibes to the others, especially Jun Yeong who is ignorant at first when he's assigned to the editorial team, he's not happy at first until he finally attached and can work well with them. Ji Hyung as mentor, I adore. He really guides his junior well and it makes Ma Eum feel safe and confident as PD, the new thing for her.
When other doubt about Ma Eum being a PD in the team, Jang Man Cheol onced said:
"Experience can be shared and skill can be taught, but not everyone has a passion. That judo girls has an innate passion for the job."

Jang Man Cheol, Today's Webtoon Ep 1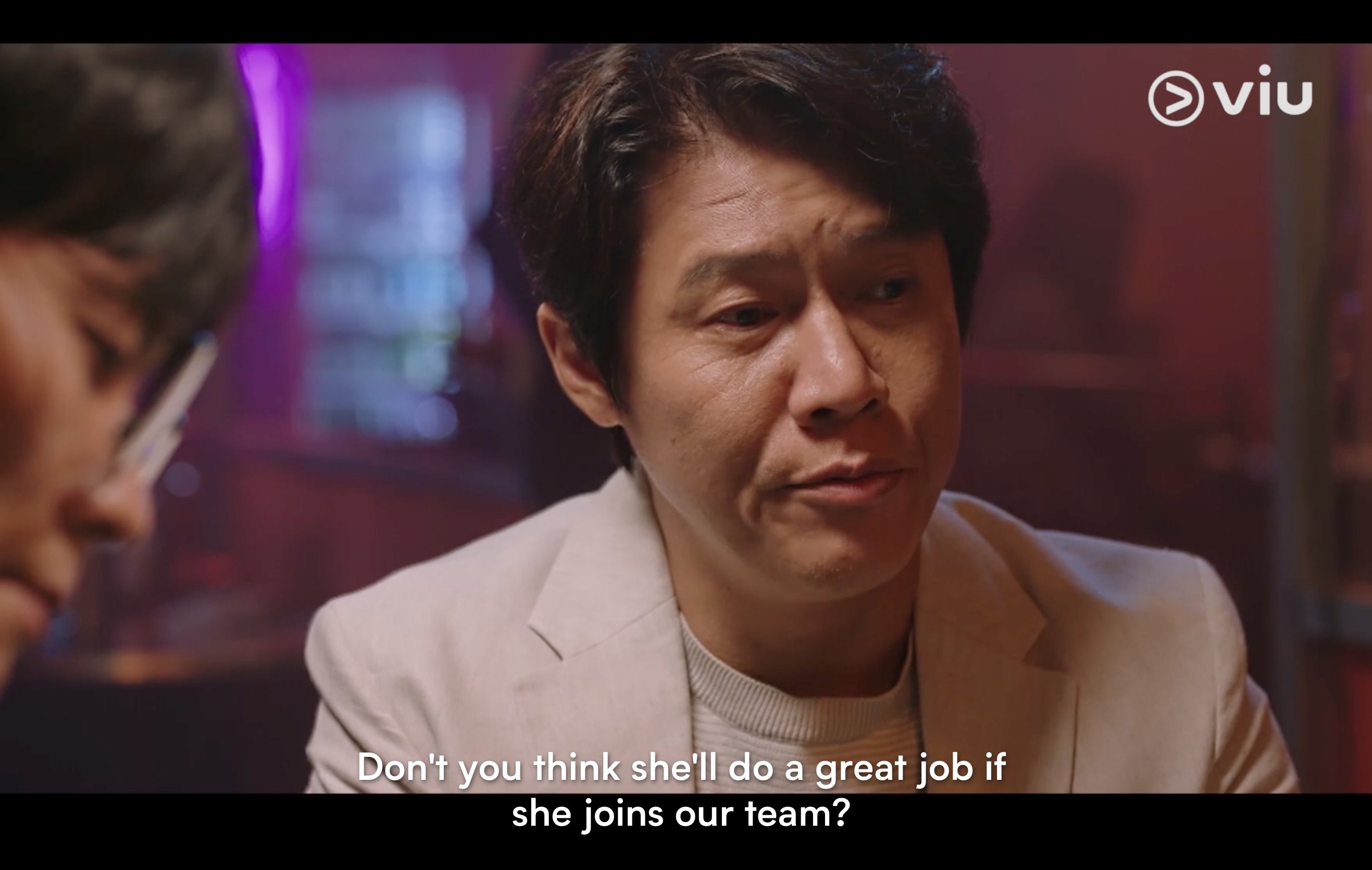 He tries to trust Ma Eum even tho she has no experience in webtoon, but she was an athelete and she has passion.
A lot to learn from this drama too, and I think I cry in each episodes, not because it's sad but it's too heartwarming. The story about the team, between Ma Eum as PD and the webtoon writers, that wamrth your heart. Also Ma Eum's decision to change his career from being a Judo Athlete to be a webtoon PD in the editorial team is not easy. Story between her and the father is also touching.
I love this drama, I love Neon webtoon team. And I hope everyone enjoy watching this slice of life series as much as I do.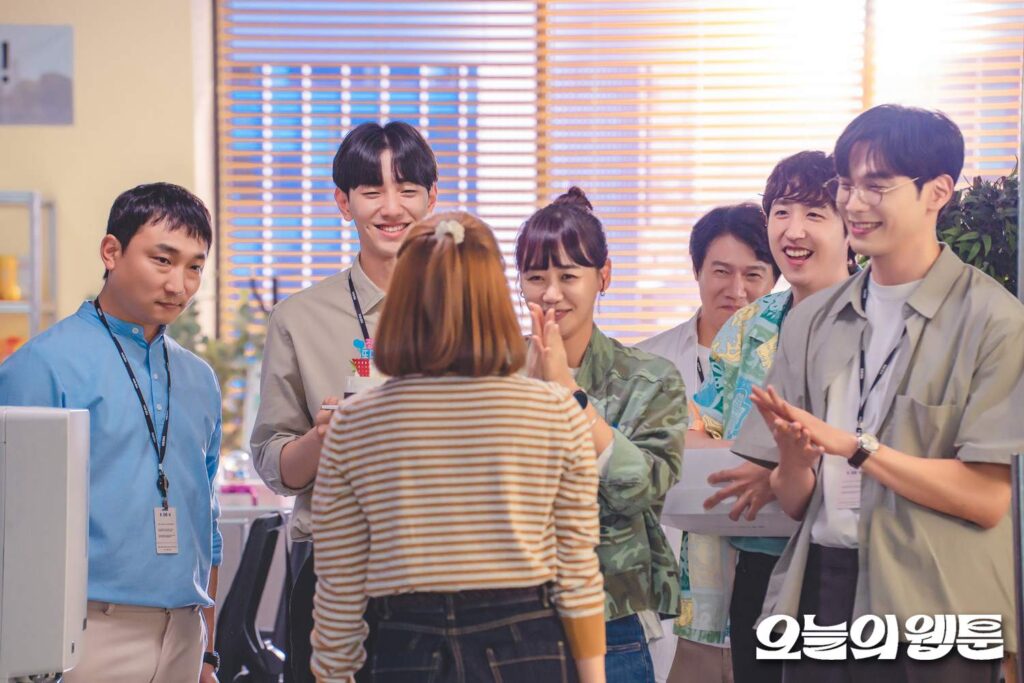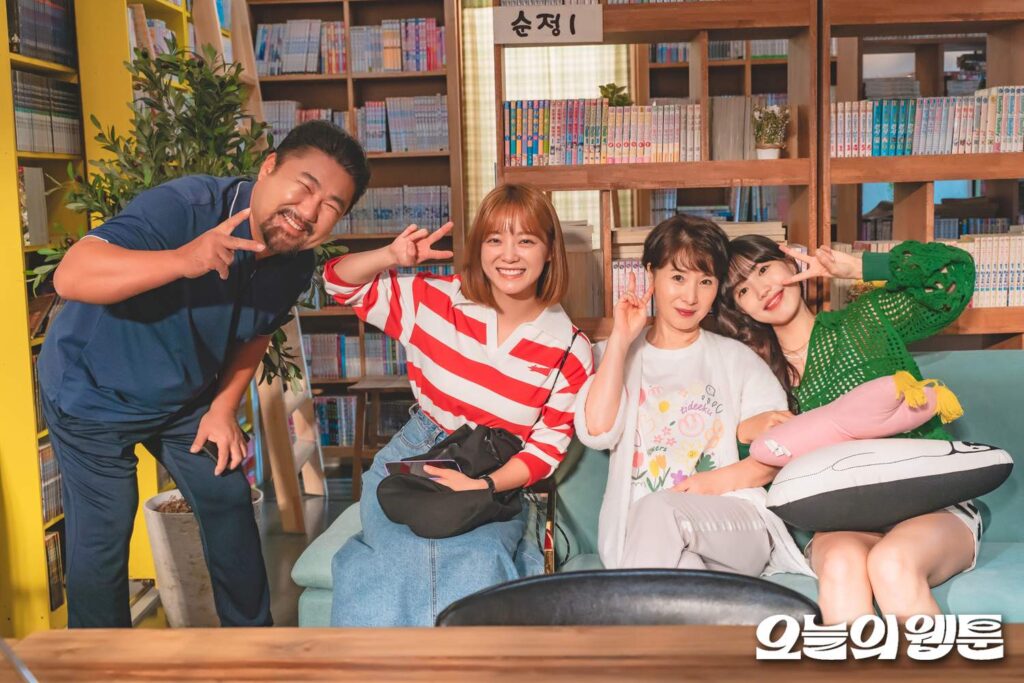 Here's some quotes that I like from this drama that maybe can inspire you:
"Life is meaningful for the future is always unpredictable"

On Ma Eum, Today's Webtoon Ep1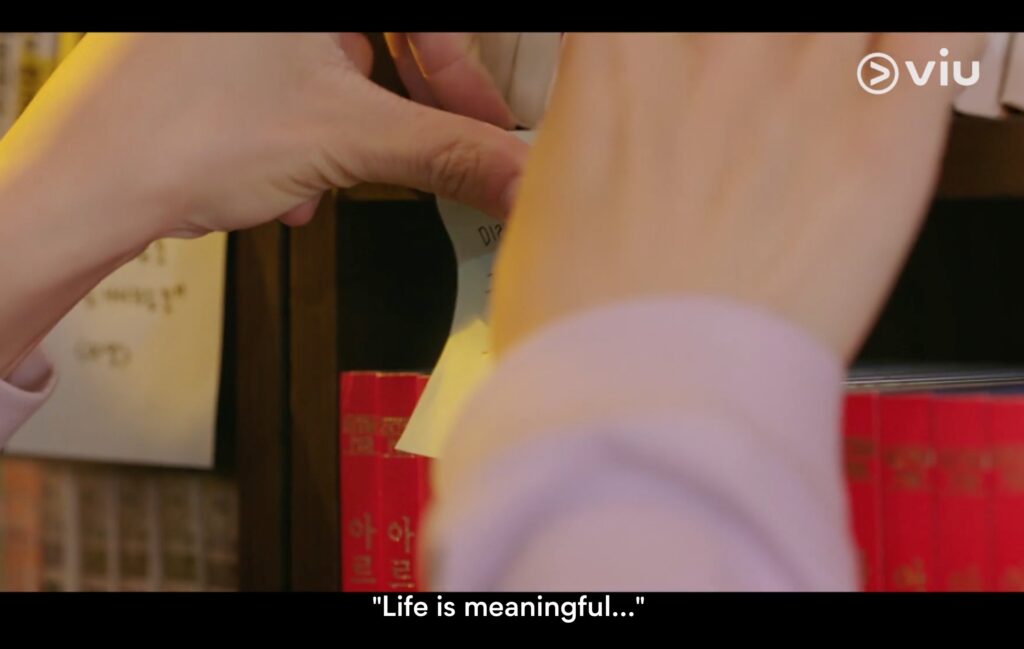 "Worrying about what hasn't even happened yet and feeling all anxious and scared… Gosh, that isn't how I do things."

On Ma Eum, Today's Webtoon Ep3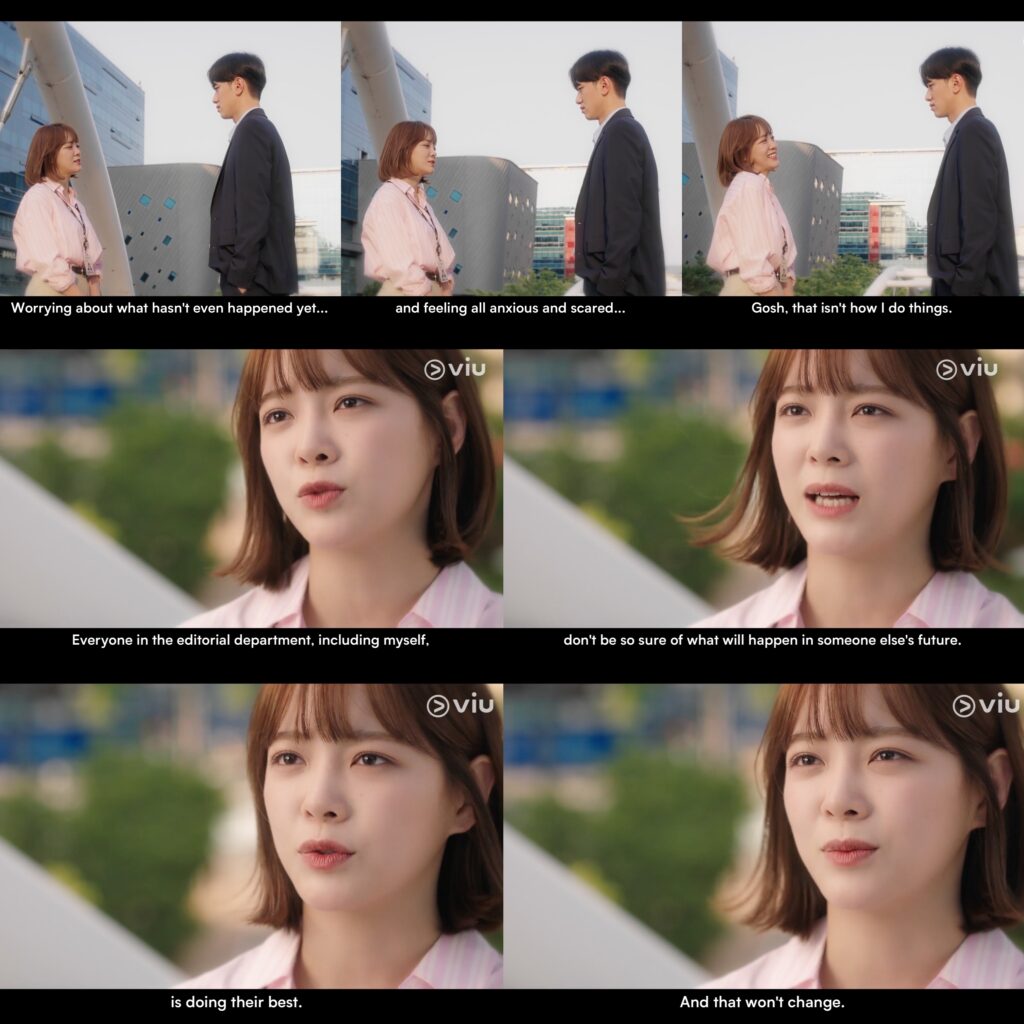 "It's doesn't matter if it's after 100, 1.000, or 10.000 attempts. A success is a success."

Go Ae Ri, Today's Webtoon Ep 11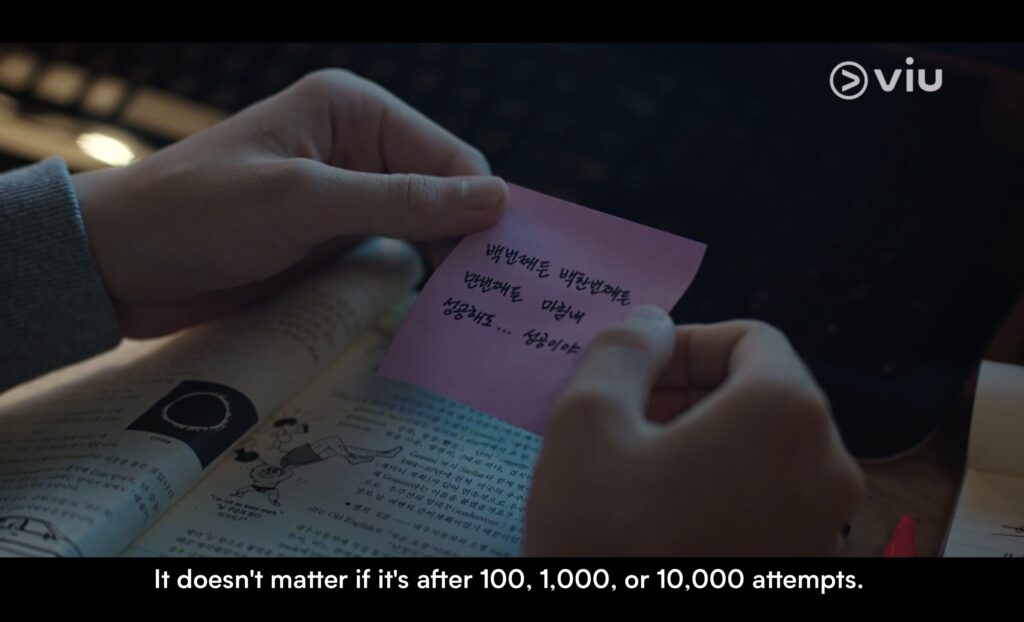 "Some wounds are hard to bring up. But if you cover up a wound just because it hurts, it doesn't always heal properly. It could get infected."

On Ma Eum, Today's Webtoon Ep 13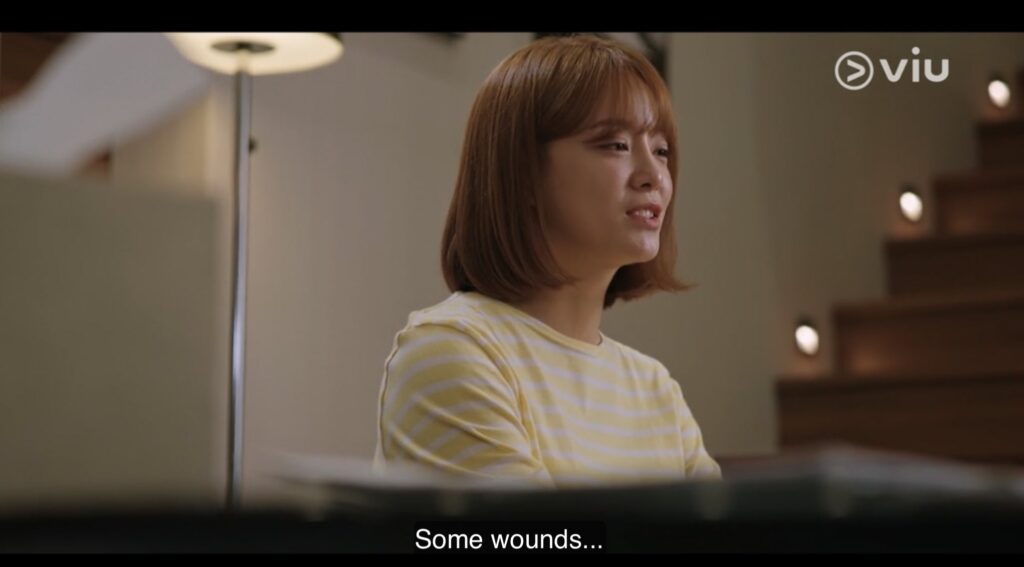 Photos: hancinema | Teaser: viu philippines | ScreenCaptures: viu