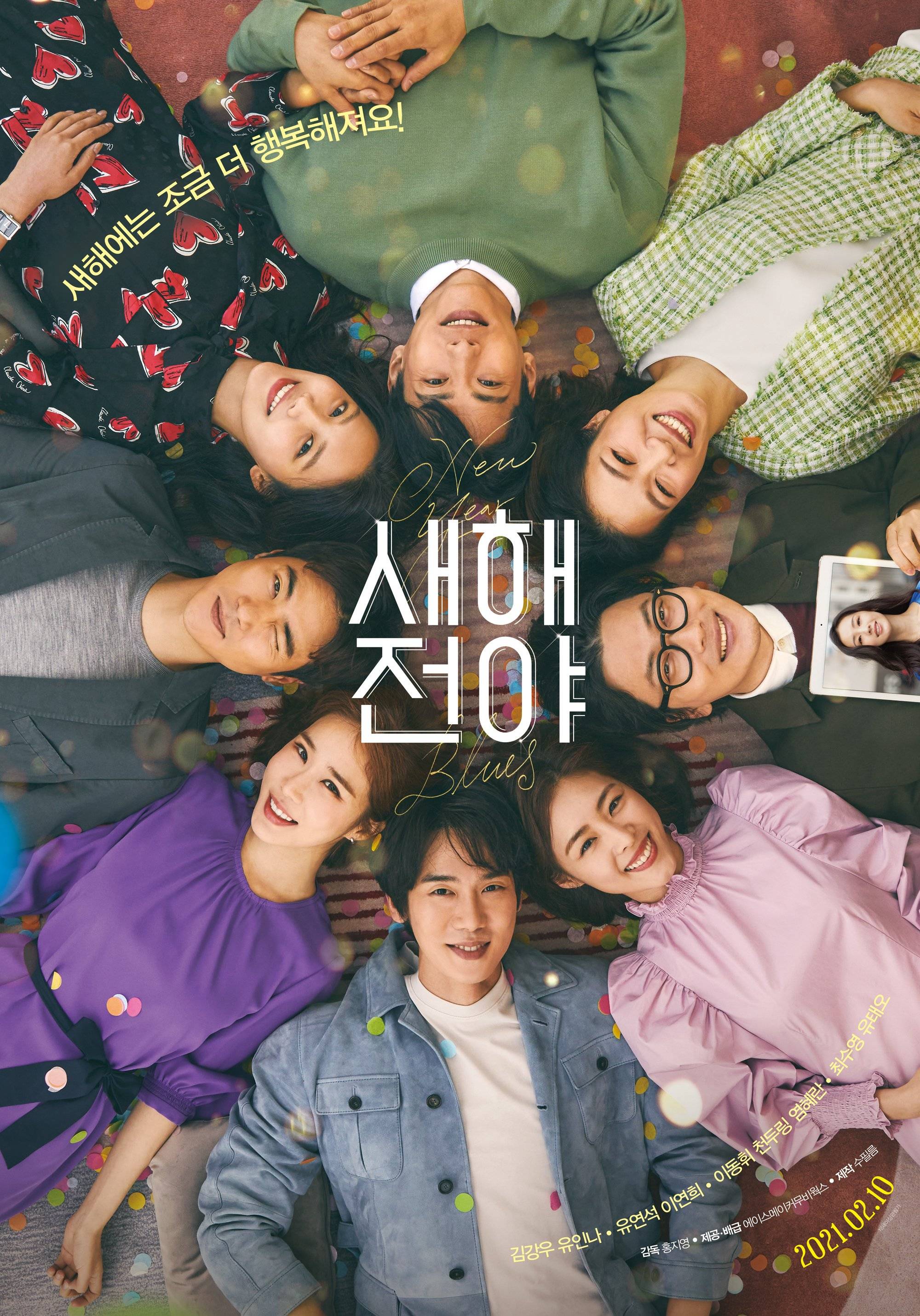 A light movie with full of beautiful stars. Tbh I was interested to watch this drama because of the actors. The stories in this film are simple and I think it's good for you who want to watch a nice film on the weekend.
There are 4 different love stories that happen during the week before new year.
Ji Ho (Kim Kang Woo) is a divorcee who is transferred to genereal services office from his previous work as detective in Crime Division unit. He happens to guard Hyo Young (Yoo In Na) who is in the process of getting divorce. She's a rehab trainer. Slowly they become close and find they have in common.
Jae Hun (Yoo Yeon Seok) is a wine delivery man in Argentina. One day he met Jin A (Lee Yeon Hee) who's travelling to Argentina (the fartest place she thinks) because she was dumped by her bad boyfiend. Jae hun life has changed when she meets Jin A, even tho for a short time.
Yong Chan (Lee Dong Hwi) is dating Yao Lin (Chen Du Ling), who's a Chinese and a sucessful career woman. Yong Chan is an owner of a travel agency. Someday he's scampped and going brankupt and he needs the money for his marriage. On the other hand, Yong Chan's sister, Yong Mi (Yum Hye Ran) is not feeling good and comfortable when Yong Chan's getting marriage especially because the girl's a foreigner and they have problem with the communication.
Kim Rae Hwan (Yoo Teo) is a snowboarder, a national athlete for paralympic games and he's dating Han Oh Wol (Soo Young). They are both in love but Rae Hwan feels thankful and sorry to her girlfriend because of the prejudice of people for her dating him.
I like all of these stories tho somehow I feel like the ending of Ji Ho and Hyo Young is so cheesy and Jae Hyun-Jin A relationship is kinda predictable. If I have to choose one fave story, I'll go with Rae Hwan and Oh Wol, because they bring up social issue regarding their relationship. Also, Yong Chan and and Yao Lin story tells us about diversity, culture and communication. There's funny and touching scenes too here.
I can say that this film is about finding love, keeping love and dealing with different perspectives in life. I understand because they have 4 stories with limited time, we can only see short stories of them, but after all it's entertaining. I'm not gonna lie that I watched because of the actors but it turns out to be good.
Despite the long duration, yeah because they have 4 stories in it, I think New Year Blues is kind of weekend film for me. You'll get entertained because of the relatable story and because of the visuals. Prepare your popcorns at home and enjoy!
Pictures: hancinema