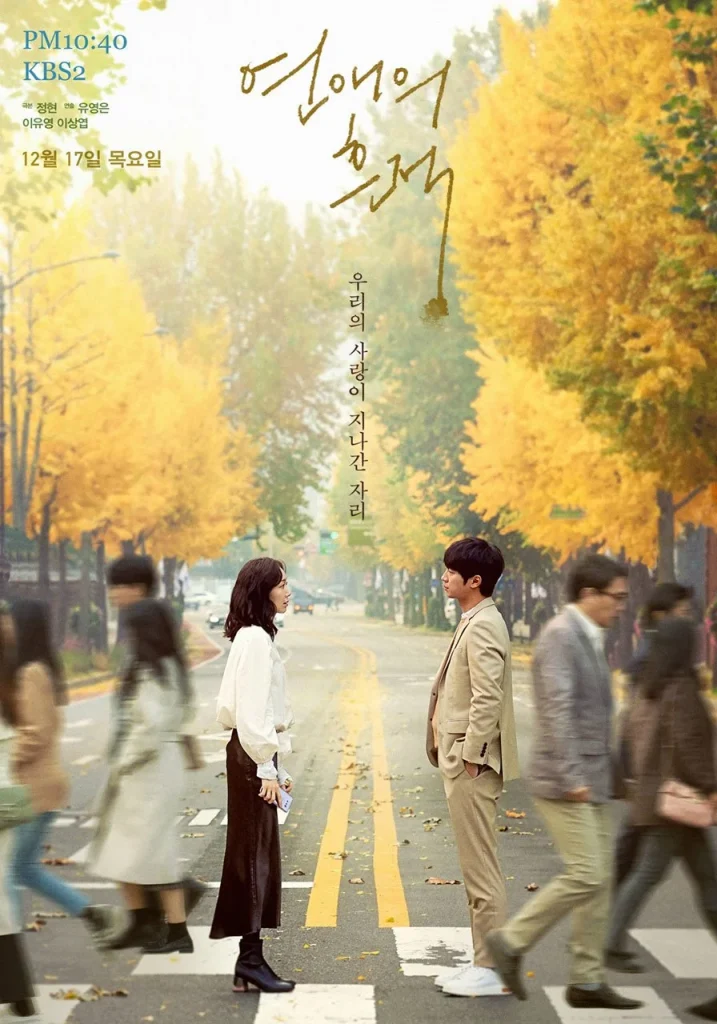 KBS Special Drama 2020, Traces of Love is indeed special. The actors are good and the story is likeable. It's telling us about simple matter and relatable. About how a woman Lee Joo Young (Lee Yoo Young) who still has feelings for her ex lover, Jung Ji Sub (Lee Sang Yeob) who she dated for 5 years and and still cant get over it even after 3 years. She even dated her office friend Chief Park (Hong In) but it still doesnt work.
I really love Joo Young and Ji Sub roller-coaster relationship. As if we can feel it, so relatable. About how a woman sees a relationship and marriage. About how we can't just focus on love from our side but also from the other side. Try to undestand each other.
My fave scene is when Joo Young gets drunk and Ji Sub helps her and brings her home. Of course her home password is still the same (when they were dating) and Joo Young is still with her habits eating ice cream after gets drunk. She said to Ji Sub: " Don't Go!"
And then she cries hard.
Ji Sub: "Gosh. Why are you crying, why? Don't cry. No" Joo Young: "You'll be gone when tomorrow comes. Don't leave".
Then Ji Sub hugs her thight. I think that's the time he realizes that she's still waiting for him and indeed it's time for him to comeback.
I like the plot, vibes, and the cinematography is good too. 60 mins drama is worth watching. Especially because Lee Sang Yeob and Lee Yoo Young actings are superb.
Watch on VIU