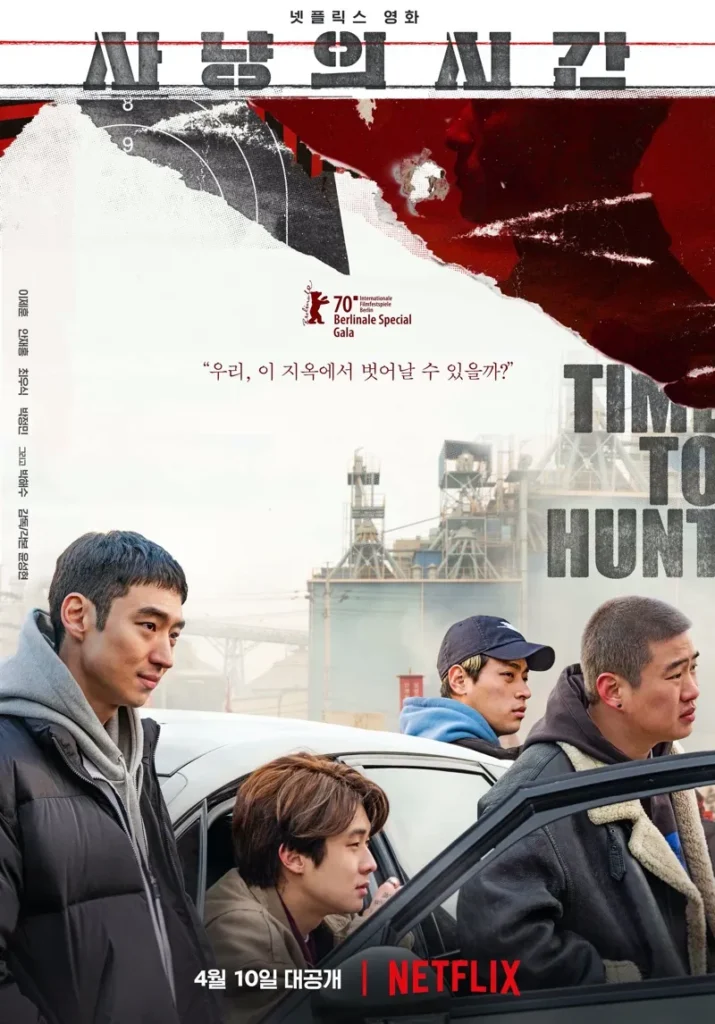 It's thrilling. My reaction after watching this dystopian movie, twice. I don't really have much experience watching this kind of film but I really want to post it here on my blog. The directing and acting for me are all superb. Not gonna be biased even though Lee Je Hoon is my fave actor. I'm just wondering where they filmed this drama. The set is cool! It shows the dark side of South Korea with the background the Country Economy Crisis.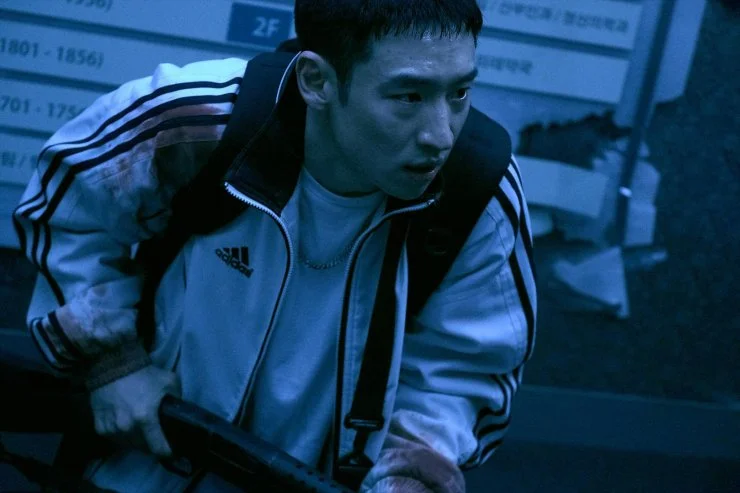 The 4 best friends, Joon Seok (Lee Je Hoon), Jang Ho (Ahn Jae Hong), Ki Hoon (Choi Woo Shik), and Sang Soo (Park Jung Min) rob an underground gambling house and then they're hunted by a killer. They are hunted by a man named Han (Park Hae Soo) who is very scary. Well, Park Hae Soo 100% looks different here cos last time I saw him on Prison Playbook.
The focus of the movie is about the hunting the four, and at the end who will survive on this escape. Not only action scenes, but also there is melancholy story. The reason behind this and that. The friendship, family touch.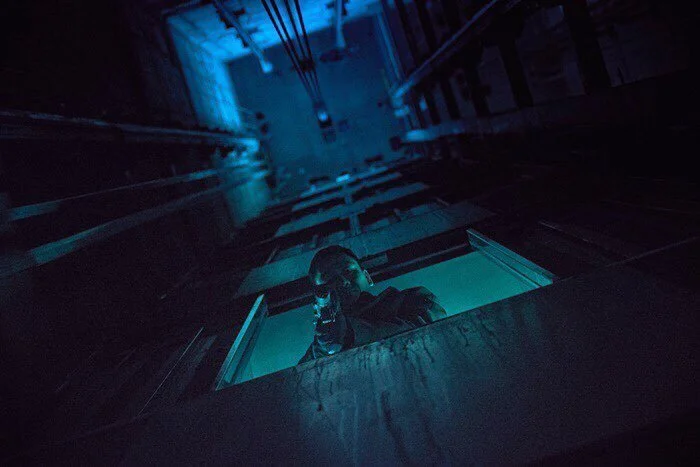 This movie premiered in Berlin International Film Festival in Feb 2020 and originally set to be released on theatre on Feb 26, 2020. Due to Covid-19 Pandemic, it was postponed. They finally announced that Netflix would release this movie on 23 April 2020. If you like this kind of film, action scenes, intense, blood, go watch this. The thrilling feels real.
Watch it on Netflix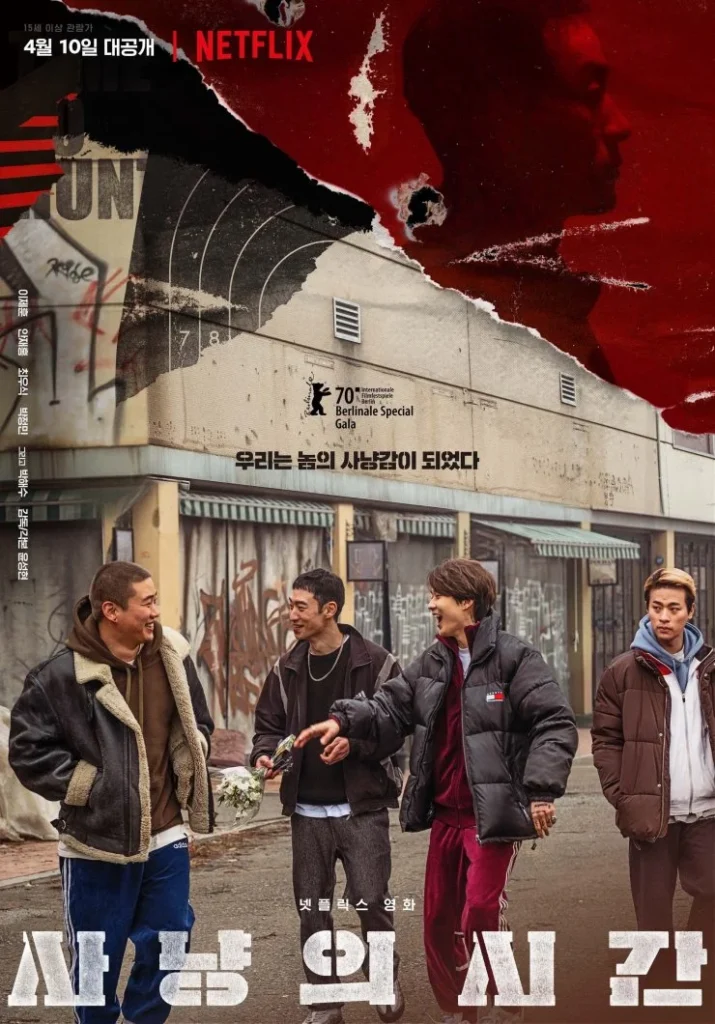 Pictures: hancinema | Video Trailer : Netflix K Content