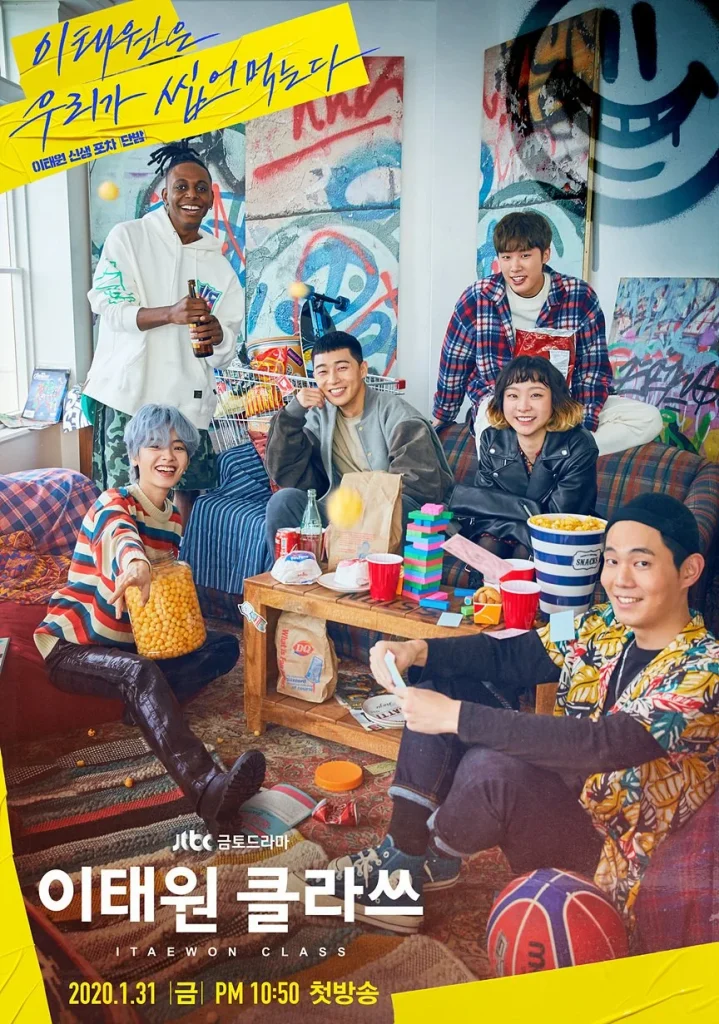 ~It contains spoiler~
Oh… Finally it comes to an end. A latest JTBC drama which is also aired on Netflix. An adaptation from a webtoon, but I havent read it yet so I have no clue about the story line. The premise was interesting, so I'd try. This drama has good ratings in Korea.
Park Seo Joon (as Park Saeroyi) acting skill is no doubt. I always watch his dramas. And he's one of the reasons why I watch it. But I haven't heard about Kim Dami (as Jo Yiseo). She's a new actress, and this is her first small screen. She has played in several movies, and got good recognitions. I believe she will be one of the popular rookies this year in k-drama land.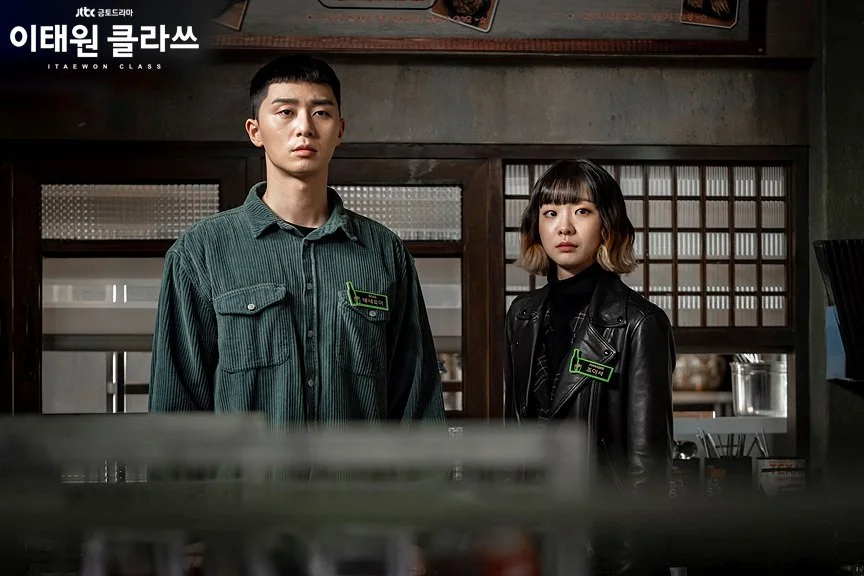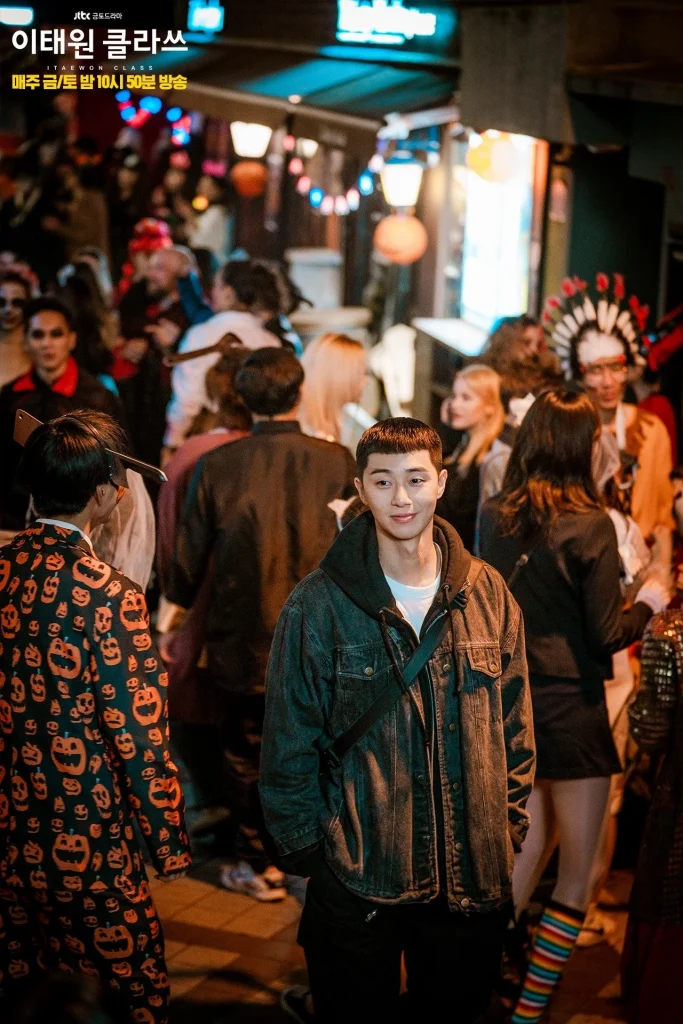 Saeroyi is a character with dark past. He's lonely and focus only on achieving his success. He's such a good person, generous. Surrounded by his people who are really loyal to him. Park Seo Joon portrays this character very well. Saeroyi amazes me especially at the early eps (ep 1-2) when his father is still alive and that many scenes was full of emotions.
Jo Yi Seo is a genius, a sociopath. A little annoying for me at first, probably bcos the writer wants to show baddas side. Even after 7 episode I think I still did not find her charm, Yi Seo's character I mean. But then slowly I become to like her… straightforward and be herself. After finish the drama, I think I can tell that after meeting Saeroyi, Yi Seo has changed, to be a better person, to be more generous. Her confident and optimism amaze me. She is always there for him, be with him to achieve his dreams. He works as manager at Saeroyi's pub.
Beside having a good manager like Yi Seo, Saeroyi is lucky to have a friend who is financial adviser (Lee Ho Jin) and two loyal friends (Hyun Yi and Seung Kwon) who always be there for him. They are important people for Saeroyi. Now that everyone can learn a financial advisor is also important to build a sucessful business.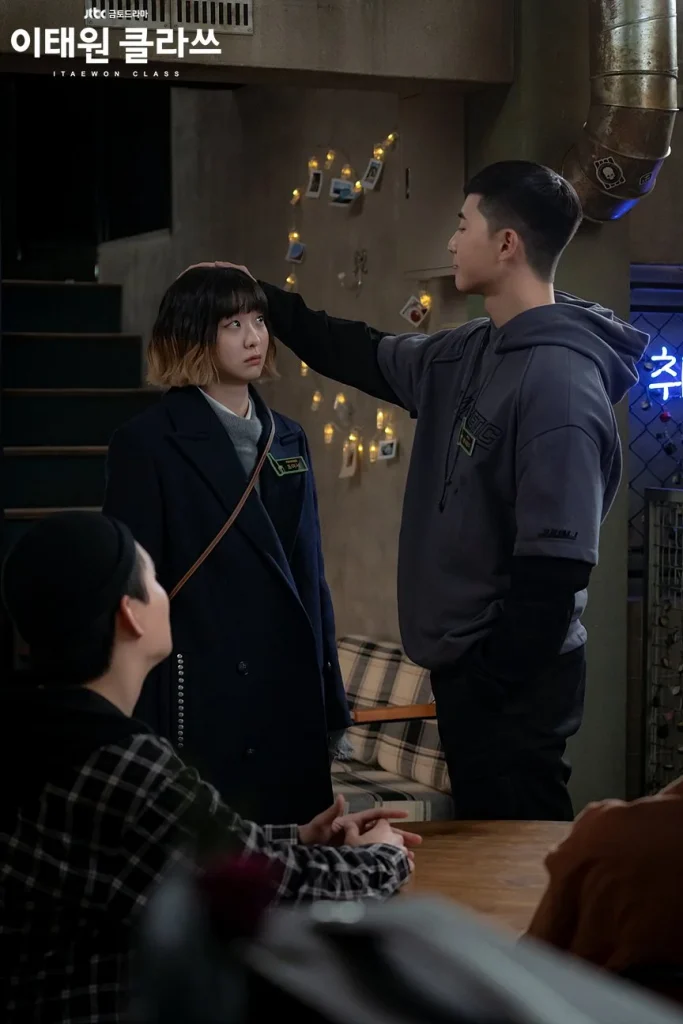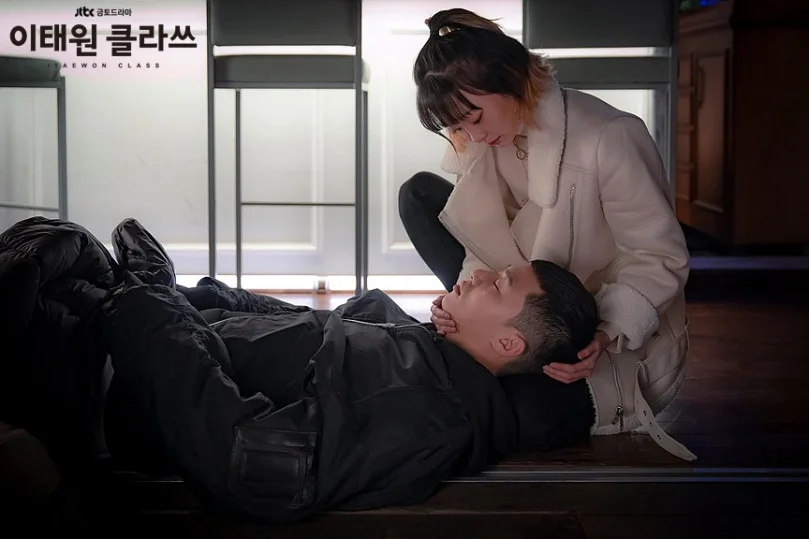 Well, we can see talks and forums in the internet, Itaewon Class viewers are devided into two teams, Team Yi Seo vs Team Soo Ah. So, who will Saeroyi choose in the end?
There are two more characters who are also important in this drama. Jang Dae Hee as the Chairman of Janga, Saeroyi's enemy. And the one and only Oh Soo Ah (played by Nara) as Saeroyi's first love. At first I like Soo Ah, strong character. But when she decides to take Janga scholarship, Hmm… I kinda disappointed TT. Loyalty and trust for me first. Especially because you know Saeroyi fights his life to beat Janga, the revenge.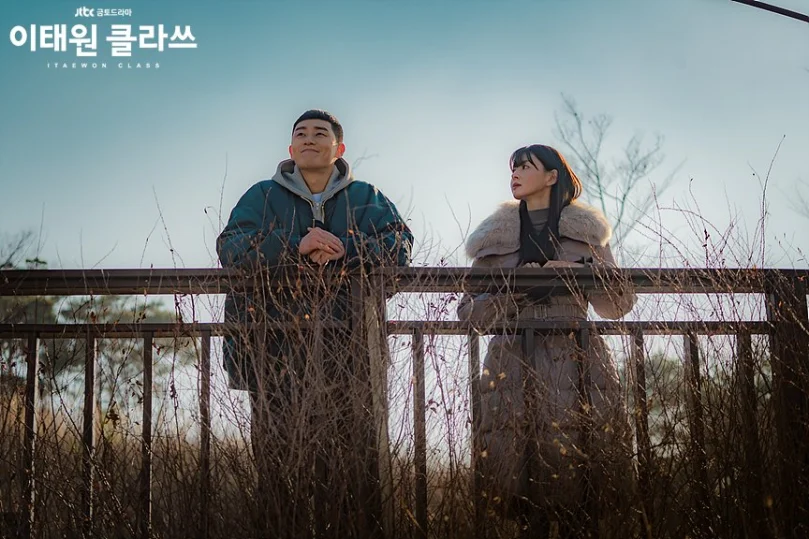 This can be the answer of that question. I really like the scene, hm… the script to be exact, at the episode 14, when Saeroyi finally realized his feelings for Yi Seo. I really can get Park Seo Joon's emotions and feelings. Saeroyi's been trapped with his first love until he realized everything's changed and is all about Yi Seo now. Here is I quoted the lines for that scene…
Who's the first person you want to thank? Who's the first person you want to appologize to? When was the scariest moment that comes to your mind now? What's the best luck in your life? Are you in love with someone?

Saeroyi: It's all you… Yi-Seo

Itaewon Class – episode 14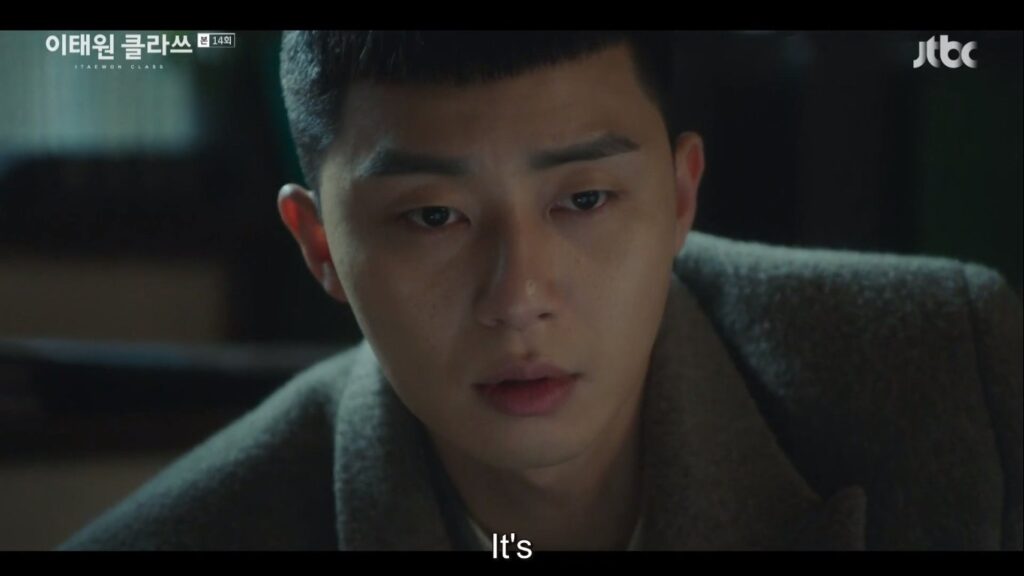 Tbh at first I didn't expect this drama to be like this. The process to build DanBam, a small bar-restaurant in Itaewon to be a big corporation Itaewon Class (IC) and be no 1 in Korea beats the Jangga corporation is the main goal in this drama. I want more of these things. But, in my opinion at the end it looks more about love story. Saeroyi finally ends his revenge and wants to live happily with his girl, surrounded with his best friends. That's what a little disappointment from my point of view. Some plus delta for the execution too.
Tho I'm still thankful I get to see Park Saeroyi. I like Saeroyi strong character. This character made many viewers fall in love with him.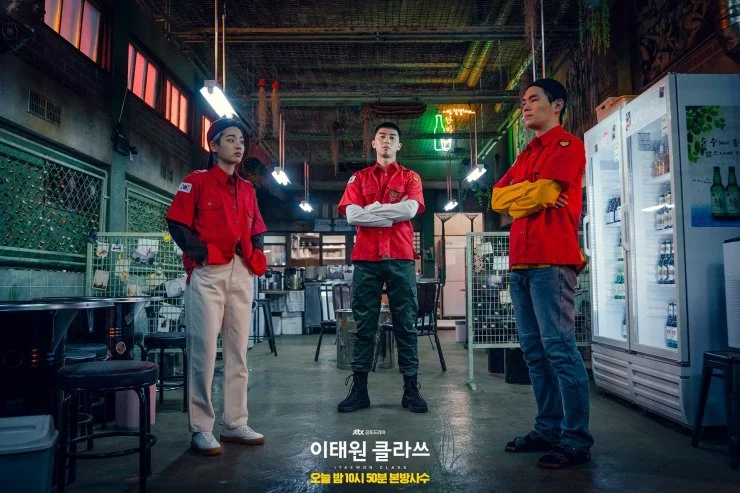 Park Bo Gum made a cameo in the finale eps. He's a handsome chef who will work with Soo Ah. And BTS V also give his voice for the OST. Don't forget to check it out.
Well, I'm waiting for the next project of Park Seo Joon and Kim Dami. I'm interested in Kim Dami, she is pretty and talented. Hope she gets another chance to play on a good drama and takes challanging character.
Watch Itaewon Class on Netflix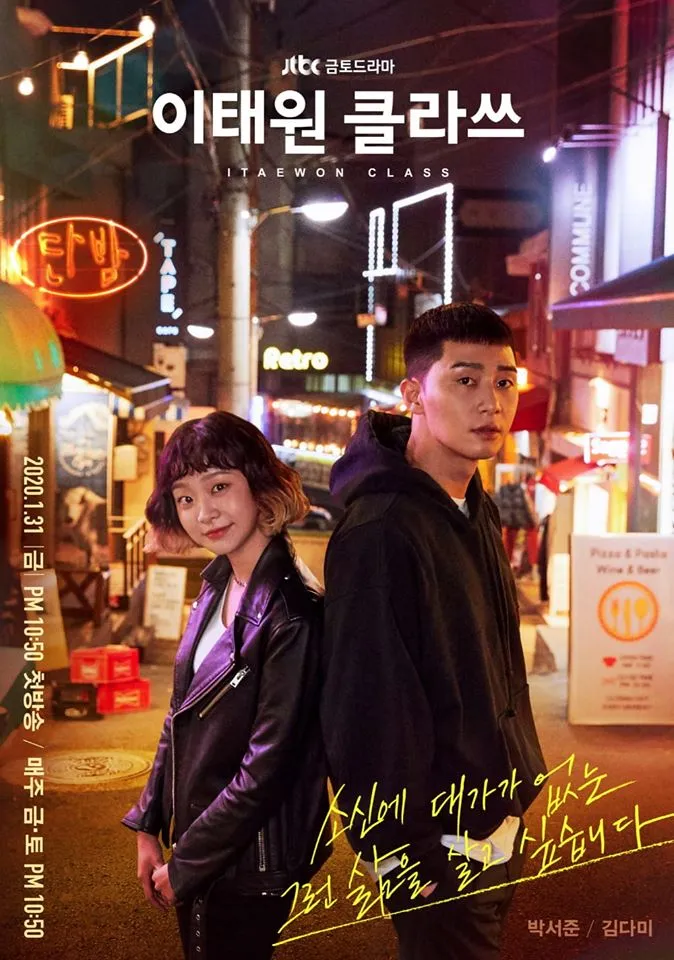 Pictures : hancinema | Video Trailer: The Swoon