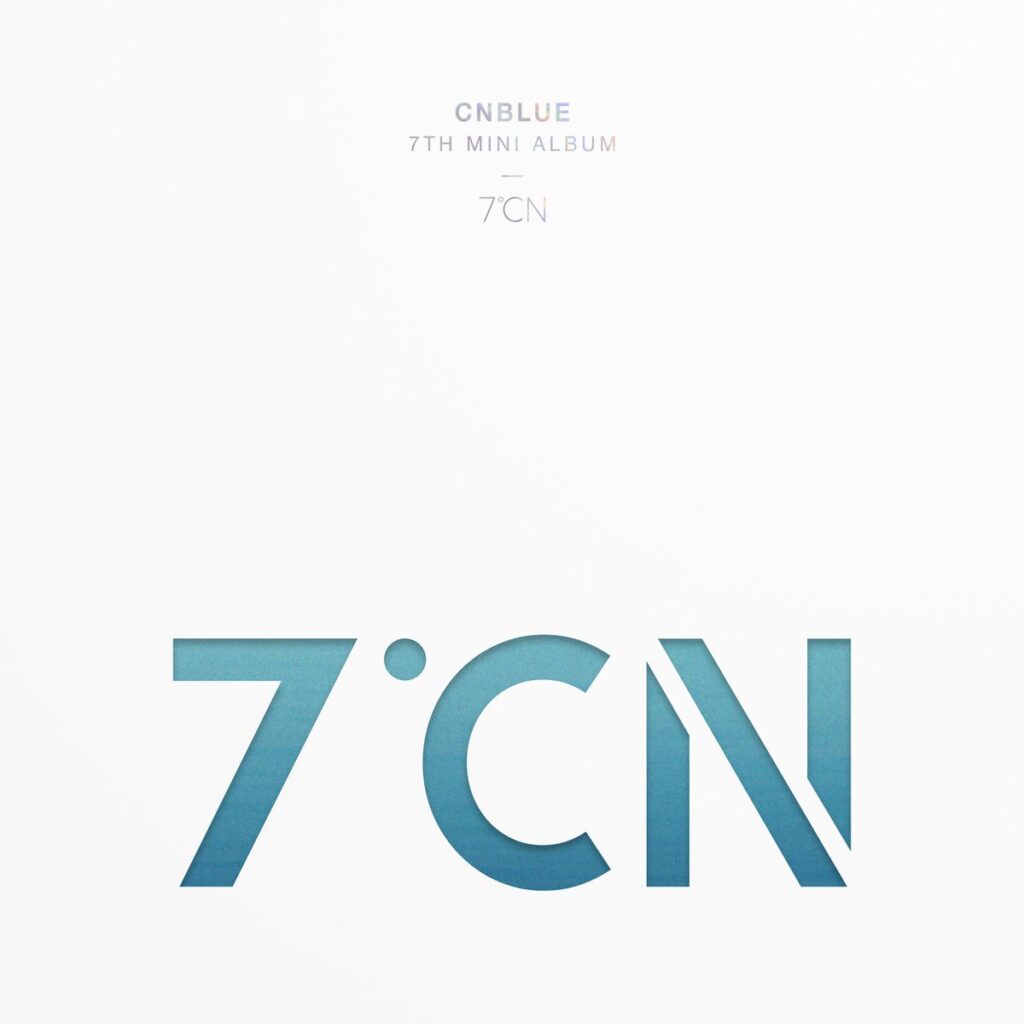 CNBLUE is back! I am so happy that my bias group is back with their new refreshing music. An awesome title track Between Us, composed by Jung Yong Hwa – the leader – is really addicting now. Released on 20 March 2017 at 6pm KST, this album made a huge hit cos it tops 9 countries iTunes chart around the world.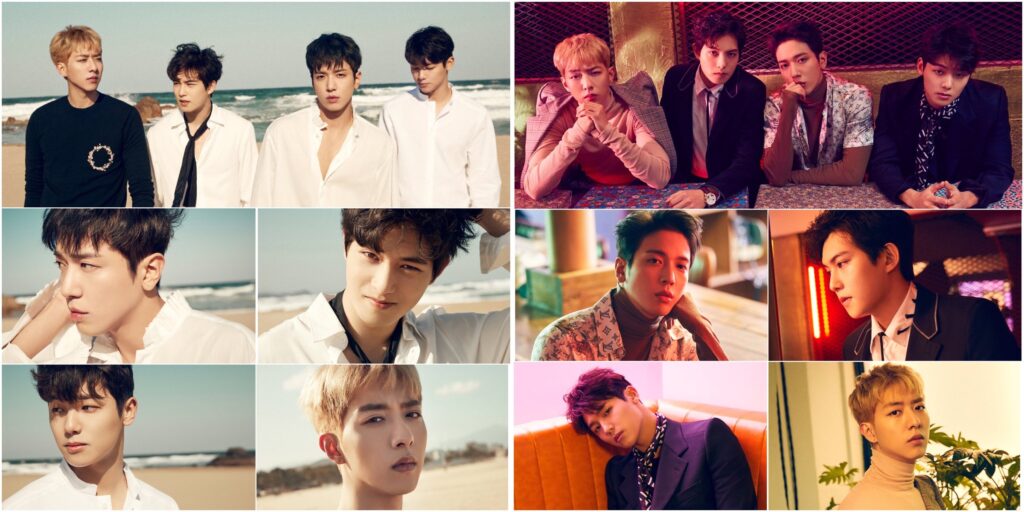 There are two versions of 7°CN so far: Regular and Special Edition. This time, I will buy both versions. As I already listened to the album, I can say I really love all the songs. There are 6 tracks (including 1 old song Royal Rumble) and all the new ones are lovely. Maybe sounds bias, but yeah I like how CNBLUE show us different music this time. They have always been so dynamic with their genre. Just like the title track Between Us. It's mixed of rock and EDM. For the track Between Us and It's You, they did a collaboration with Justin Reinstein.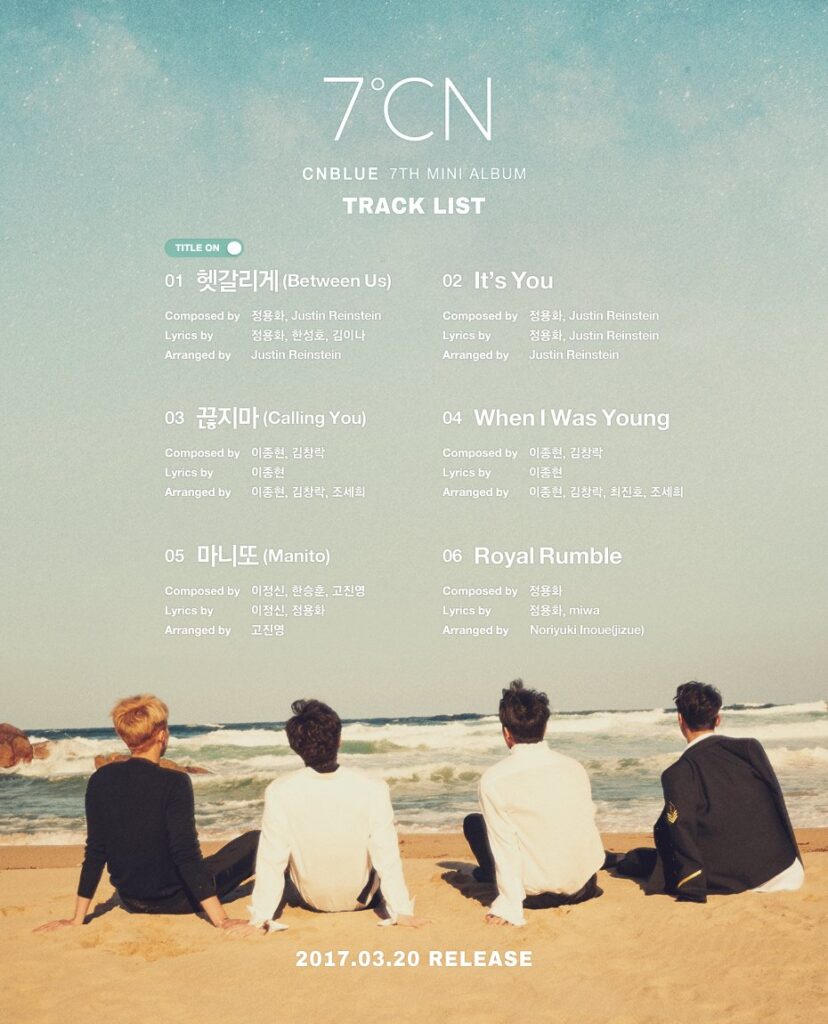 MV Comments: At the beginning, I think it's too minimalist, but as I continue, wow they rock in the video. They are band so that the minimalist concept with music instruments are always cool + a bit moment with filp phones and payphone make it complete. They call someone unknown means the confusing of the relationship. The angle of CNBLUE members, black and white concept are classy. I like Minhyuk being crazy awesome with his drum…
Between Us (헷갈리게)

: No wonder this song is the title track. Really groovy and funky. Makes us dance. The mix of rock and electronic sounds so happening. The song is so different from what are in Kpop right now. EDM, and Minhyuk's drums will be on point on stage. Imagine they perform this song live with instruments, so cool.

It's You

: Yonghwa composed this song and work with Justin Reinstein too. It's an easy listening song. Not really sure the lyrics but it really suits spring for me. Yonghwa raps in this song… its been a while. 'Oh Baby Girl it's you' lyrcis is so cacthy.

Calling You (끊지마)

: Wow I like the head voice style of Yonghwa and Jonghyun singing the high notes in this song. Guitar sounds a bit retro and pop jazzy. I like it so refreshing.

When I Was Young

: I feel like I am in The Chainsmokers era haha and yeah I am. Electronic pop rock again this time. Nice.

Manito (마니또)

: My favorite track after Between Us. This love song is composed by Jungshin and for the lyrics, he works with Yonghwa. Jungshin said Yonghwa helped him a lot to make this song good like this. And indeed good. Jungshin did a great job again. The song suits for Drama OST. Just like his previous song, Without You in Blueming album.

Royal Rumble

: It's actually an old song from Japan album. Genius composition for me, the bass + guitar is on point. Yonghwa's warm voice matches well with the song. The lyrics has deep meaning.
The special edition cover is indeed special because it's designed by Pilar Zeta, an Argentinean Artist who also work for Coldplay's A Head Full of Dreams. Check out her official website here and instragram here.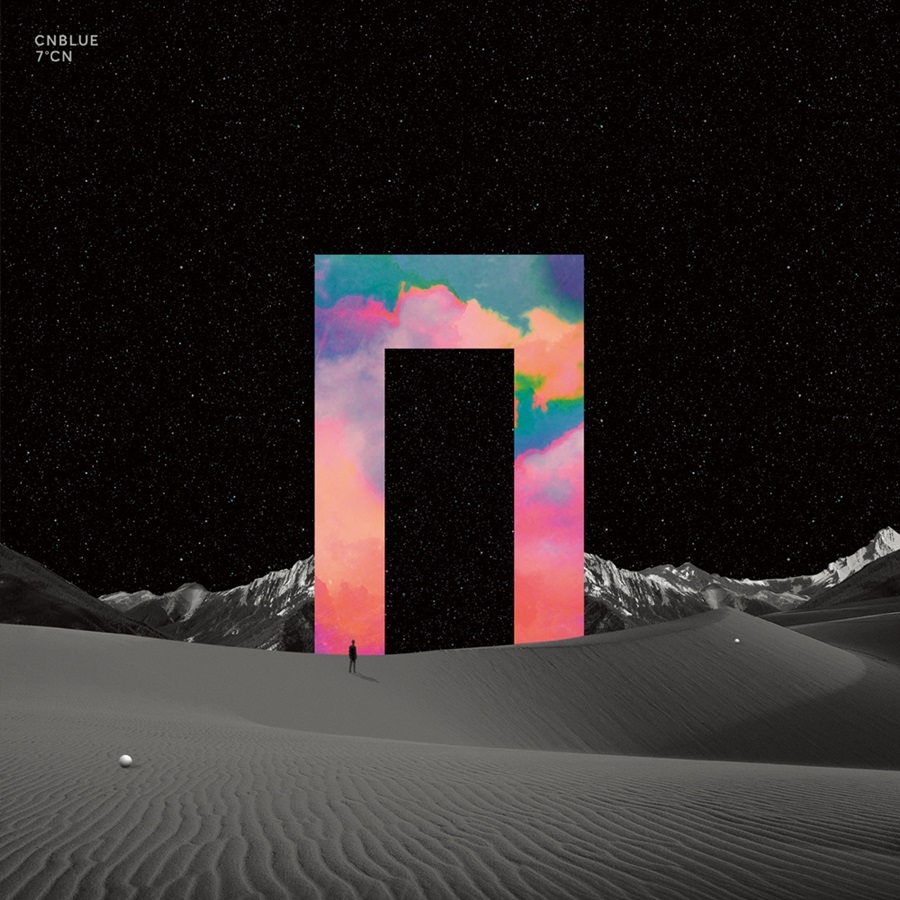 Here's interview with Pilar Zeta for working with CNBLUE (In Korean) here
Support CNBLUE by purchasing the original CD on official store.
CD: yesasia regular – special ver || yes24 Indonesia regular – special ver
Digital: Melon || iTunes || Spotify
Between Us Music Video BTS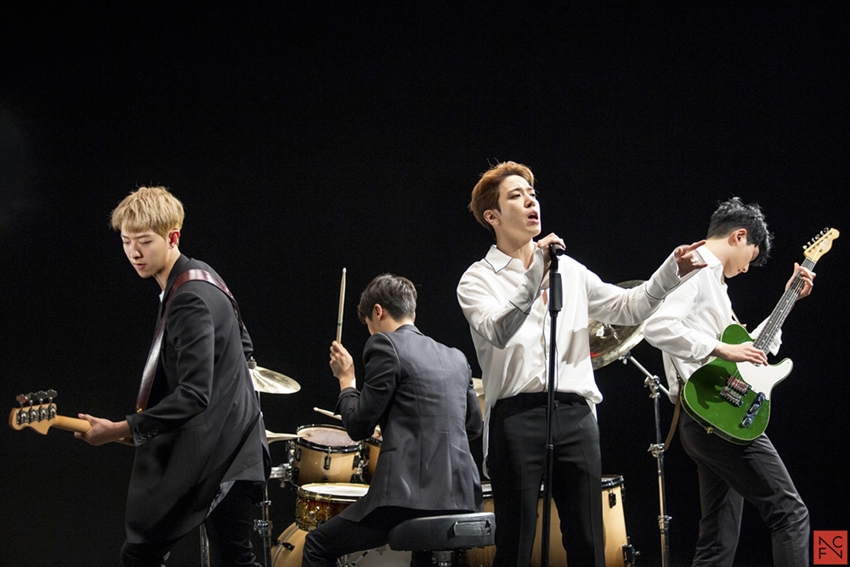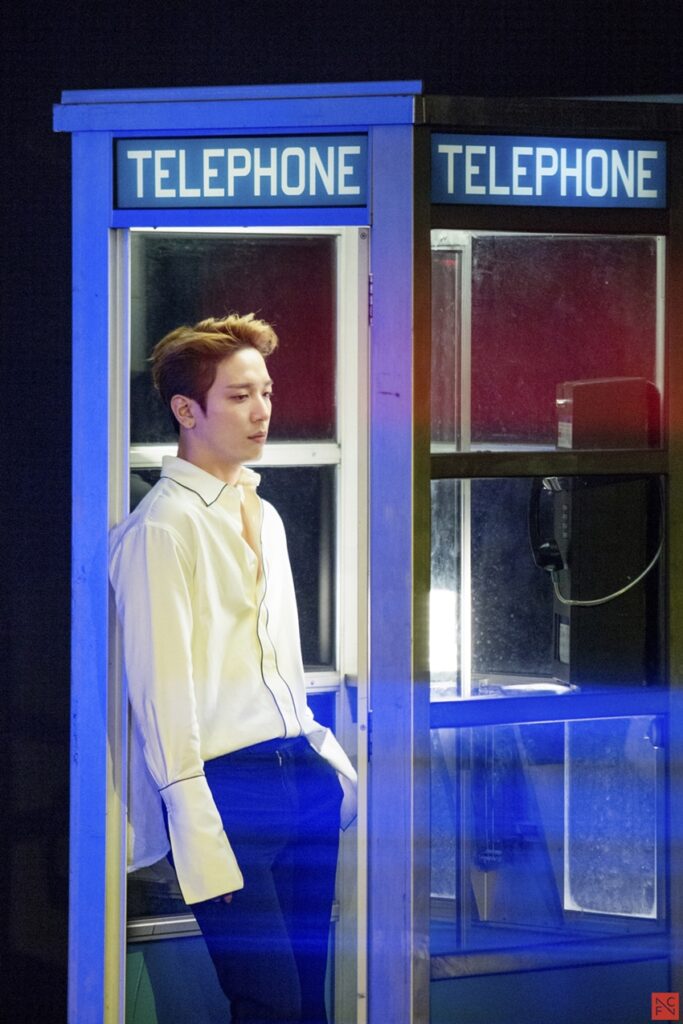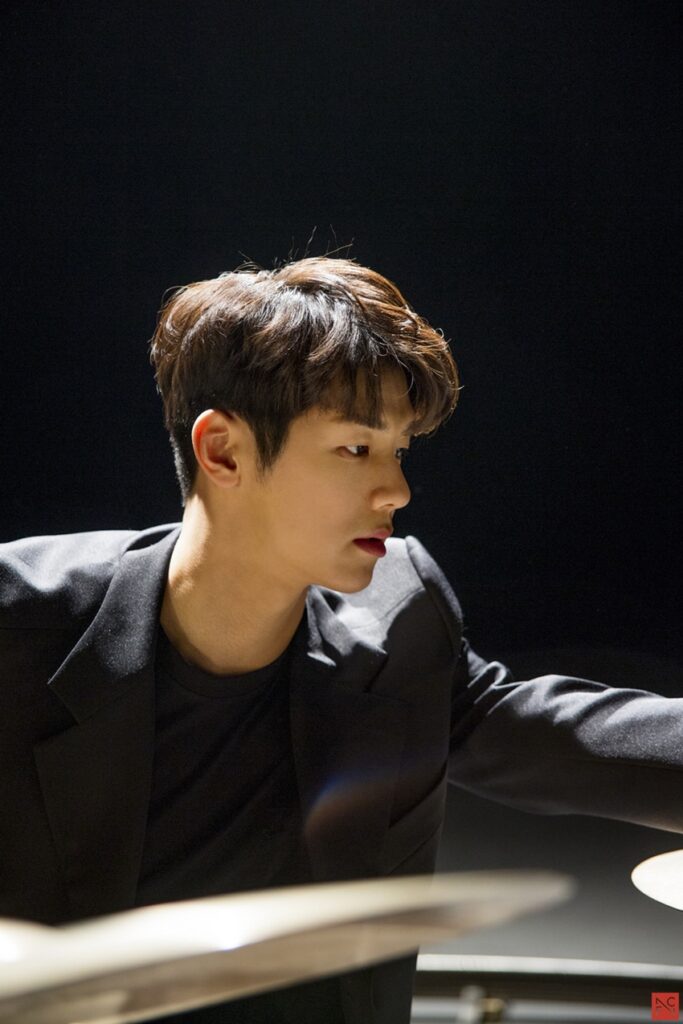 Photos: FNC entertainment