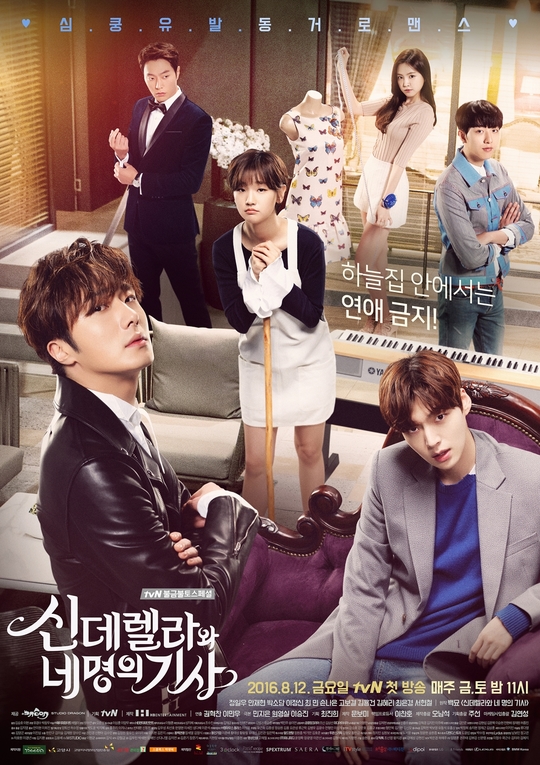 To be honest, the reason why I wanted to watch this drama is because of Lee Jungshin, our bassist from CNBLUE is one of the 'Knights' in the drama so it's a must watch. You know this kind of cliche drama with Cinderella fairy tale, a love story between rich handsome perfect guy and poor girl.  But, Bias is everything lol.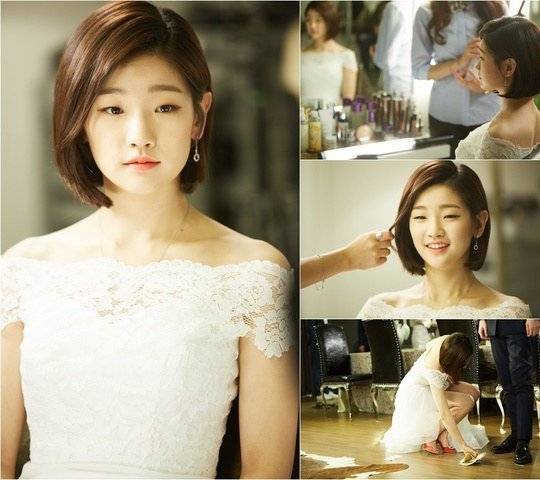 Secondly, the reason why I watched this drama is because of Park So Dam (Beautiful Mind). Yeah, if you remember she also played in Beautiful Mind, a good drama from KBS who makes me fall in love with her acting. If I have time will write again about this drama.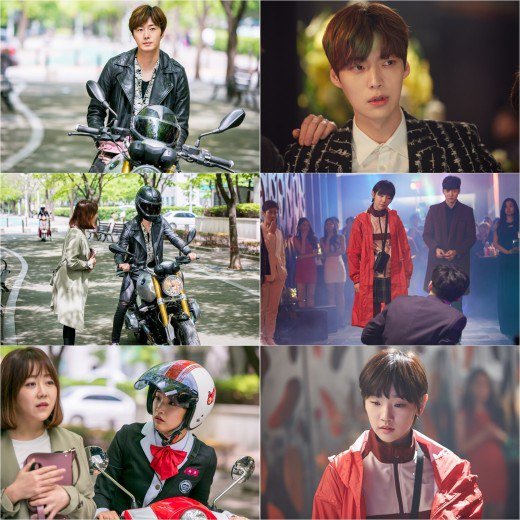 The story about Kang Cousins: Kang Hyun Min, Kang Ji Woon and Kang Seo Woo + their Grandpa's secretary, Lee Yoon Sung. The three cousins never talk together properly even never eat together. So Grandfather needs a help to make them live together as family and be good to each other. Because of some conditions, he found Eun Hawon and gave her offering with mission to make it happens and after some conditions (Hawon lives in the poor situation, with crazy step mom and sister kekeke), she accepts the offering.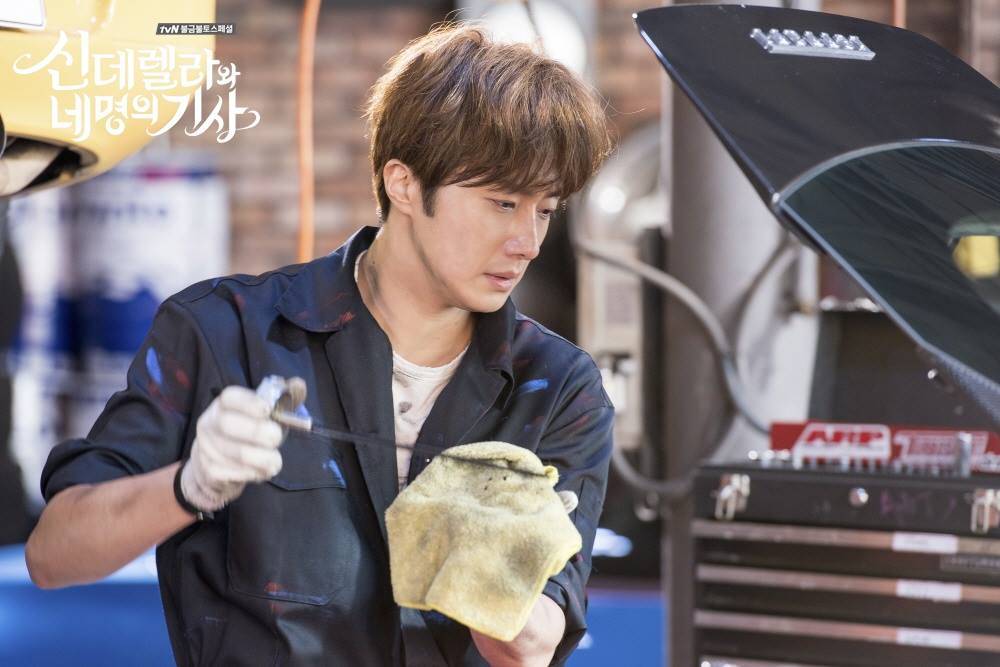 She finally starting to live together with them in Sky House (where Kang Cousins and Secretary Lee live) with the rule, no dating, lol. Will Eun Hawon win the challenge from the Grandfather?
I got a second-lead syndrome in this drama. I really fall for Kang Hyun Min. Played by Ahn Jae Hyun, he is really good for me in this drama + maybe the character is very playful me likey. He slays. That's the main attraction for me watching this drama, cos the plot you know just like a standard Cinderella kind of story. Compare to the scene with the first lead character, Kang Ji Woon (Jung Il Woo), for me it's a bit boring.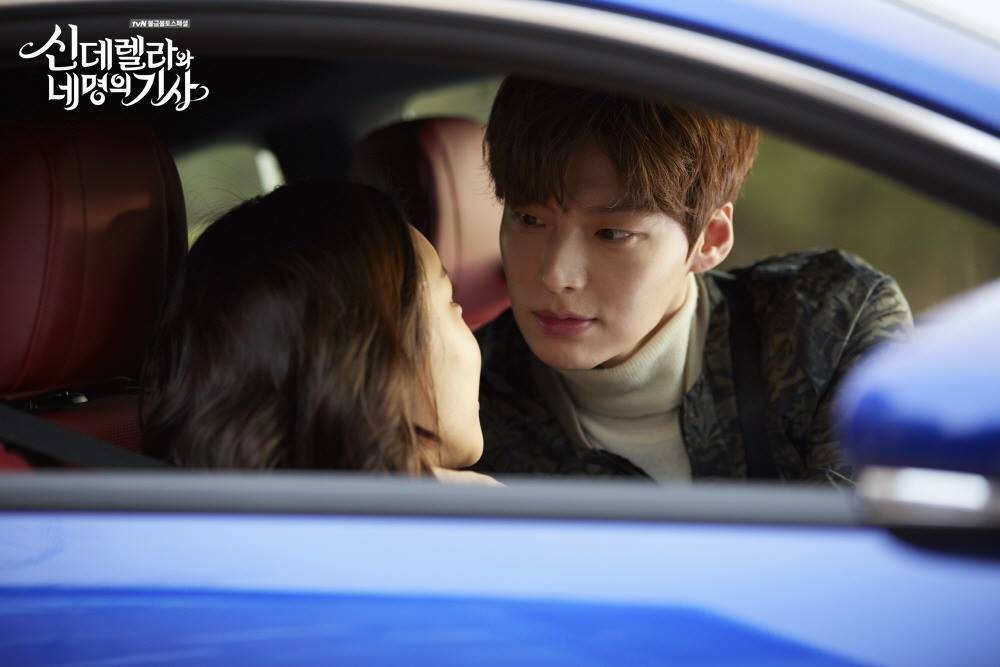 Kang Ji Woon being cold just happens at the beginning of the episodes (when I already fall for Kang Hyun Min, lol) then he grows to be a sweet cool guy for Eun Hawon, that makes everyone falls for him.
Kang Seo Woo (Lee Jungshin), who is very sweet and taking care of Hawon, is a super star. He is the best among others. Hawon can lean on him. As a fan, I'm very proud of Jungshin's acting here. He should try another characters next time. Secretary Lee (Choi Min) is also nice here, protects Hawon very well while she gets hard living in the Sky House.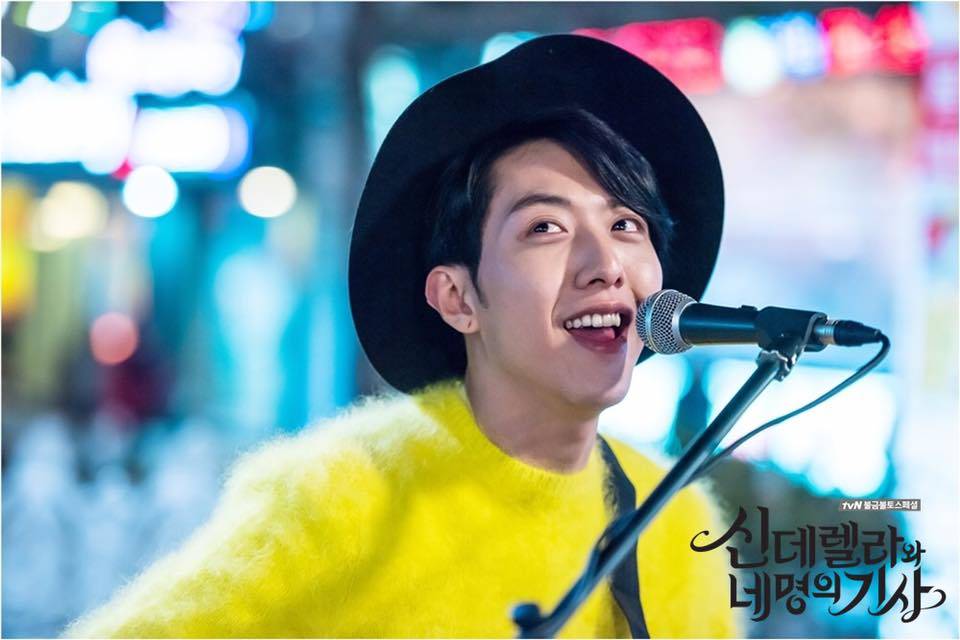 The three Knights: Kang Ji Woon, Kang Hyun Min and Kang Seo Woo, after living together, will fall for Eun Hawon. We know Eun Hawon is very charming and fun. Different from other girls. Hawon character is lovable. But, only one Knight will be chosen.
There is also Hyeji near Kang Cousins, played by Na Eun of Apink. Hmmm I'm not interested in Hyeji character, she either wants to get Hyun Min back or want a protection from Ji Woon. So, Na Eun did a great job, she successfully makes me a bit angry sometimes with Hyeji character. Hehe.
This drama has a good packaging tho sometimes I don't like the background music in some of the scenes. Sounds so old school for me 🙂 Nevertheless, I think this drama is a must-watch cos there are 4 handsome men with good acting here you shouldn't miss. I really enjoy watching it. It's a kind of light drama that is suitable for the weekend. Rating is basically good for cable drama.
Our Jungshin also gives his voice for the OST: Confession and You Pour A Star. Available on Melon Korea music site. You should check em out cos you won't believe that a bassist has such a warm voice 🙂 (bias not bias).
Watch here: netflix | VIKI | vidio | viu
pictures: hancinema