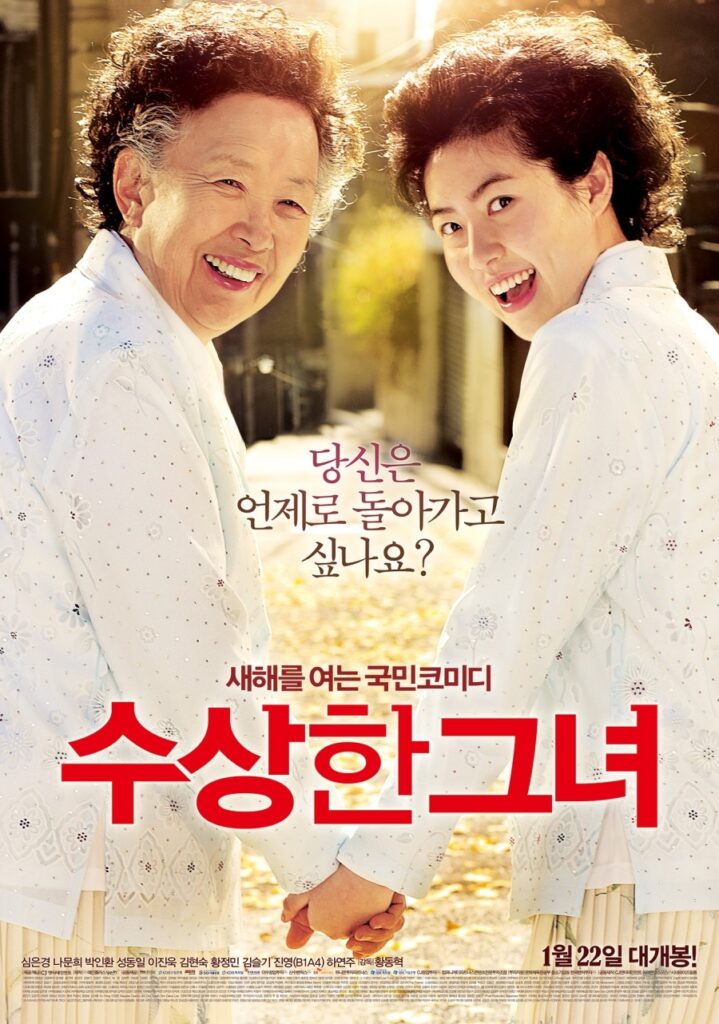 Just watched this movie today at the cinema with my friend. Basically this movie is about family. It's about a woman who lives with her son and his family. She raised his son with hardships until now her son Hyun-chul is a professor at the national university. She is also stubborn and has a difficult relationship with her daughter in law.
This movie is very good just like another K-movies that can mix our emotions. I cried and laughed a lot watching this movie. Funny and very entertaining.
For me the strength of this movie is the theme. The story about family is always touching and emotional. I cried twice watching Doo-ri (Shin Eun Kyung) sings in this movie. She sings very well and very deep. Shim Eun-Kyung really plays good, acts like a real granny. All viewers laughed watching her acts.
I also learned something from this movie, that we have to respect our Mom, our elders because we have no idea how she had been through until now with all the hardships, until she is having us right now. Show our respect and much love to our elders.
What's important also is the cameo. Yeah. Kim Soo Hyun, our Doo Min Joon-shi. When he appears at the end of the movie, and everybody in the cinema was screaming out loud. :))
So what are you waiting for. Go to the cinema cos this movie is worth to watch with your family or friends 🙂 Happy Watching…
You can also watch on VIU | iQIYI
Trailer: