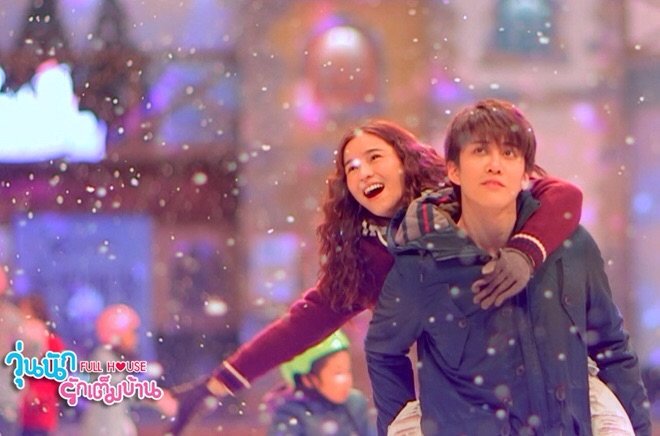 "Aom is a naive writer who got swindled out of everything she owned including her house by her friend. Stranded in Korea, She managed to borrow money from an actor Mike D. Angelo to return to Thai. On her return, she found out that her house was bought by Mike.
In an attempt to get her possessions back, she entered in a contract marriage with Mike for two year. In spite of losing all, Aom-am manages to be cheerful and takes things in strike and the business relationship between the two becomes personal as they start to rely and care for each other (indowebster.com)."
I believe you know the popular South Korean Drama, Full House. Yeah. This is a Thai remake of Full House which aired back in 2004. The leading is Mike Pirath Nitipaisankul also popular as Mike D. Angelo playing Lee Young Jae which was played by Bi (Rain). The leading actress is played by Aom Sucharat Manaying. She plays the role of Han Ji Eun which was played by Song Hye Kyo.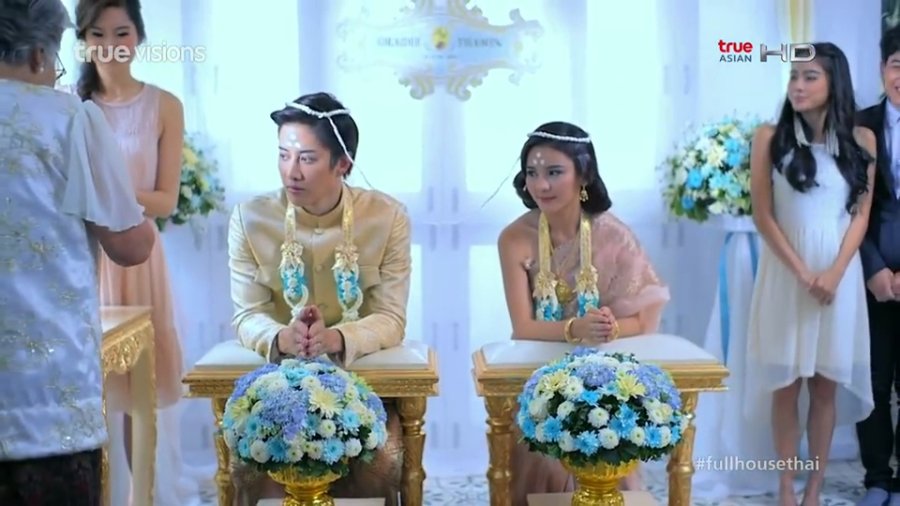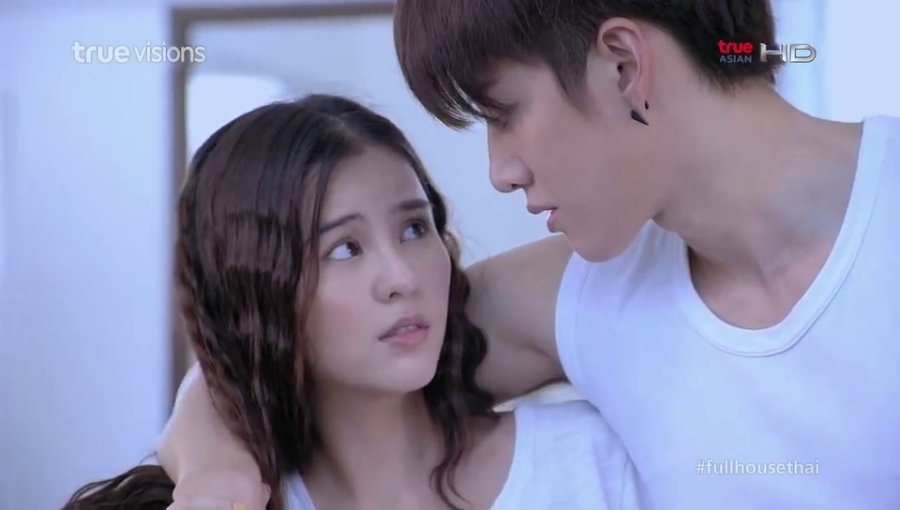 Actually, currently I don't watch any K-drama. In the hiatus period, I found this drama and interested to watch this one. At first I think this drama is plain but I can't deny that the leadings really have charms. Maybe because in my head, there's still Young Jae and Ji Eun. But I finally realised that Mike and Aom are very bright yet funny and makes me want to watch till the last ep.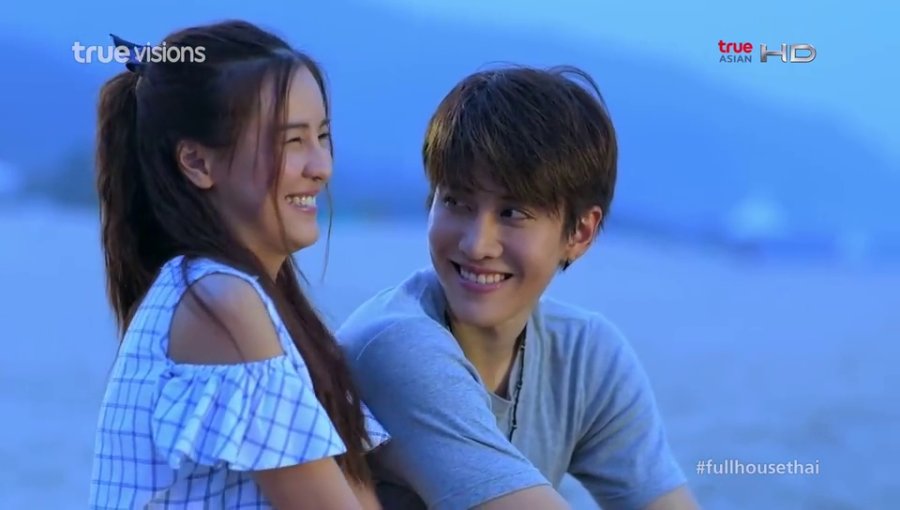 In the drama, Mike and Aom also have many scenes in Korea, since Mike debuts in S. Korea and they have memories there. You can see they act in Namsan Tower and many places of interest.
Basically, there is no different story between Thai version and Korean one. The house is still fabulous and awesome. But Mike here is sweet and has his charm. Aom is cute her version. Fighting, lovey dovey and emotional scenes are still good. As usual, I cried and smile also watching the drama. They have different ending that's what I like.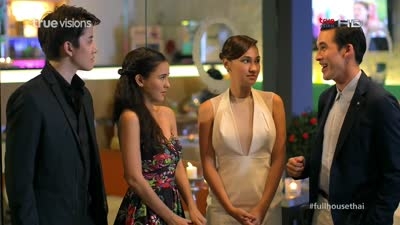 Note: I didn't know Thai artists before, perhaps only Nichkhun and Utt since he's MTV's VJ years ago. Now, I think I need to google Mike D. Angelo 😀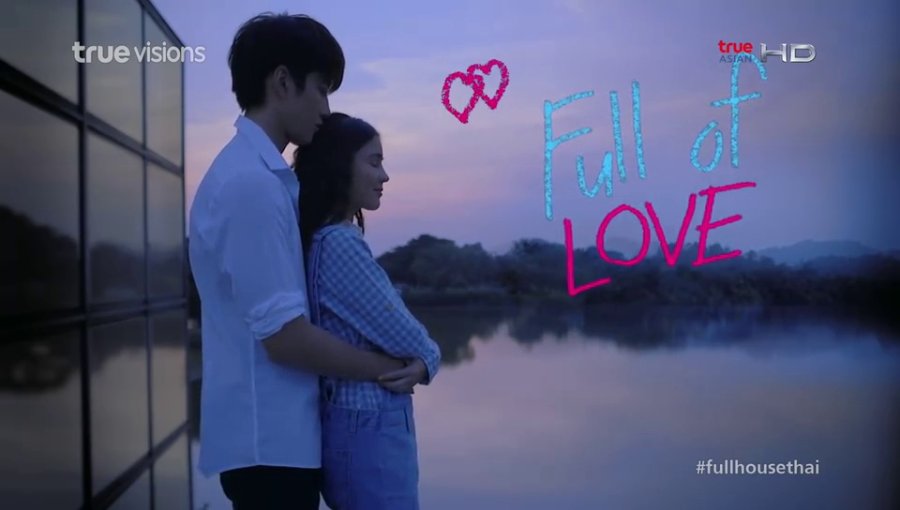 Watch here on VIU
Photos/Screencaps: mydramalist