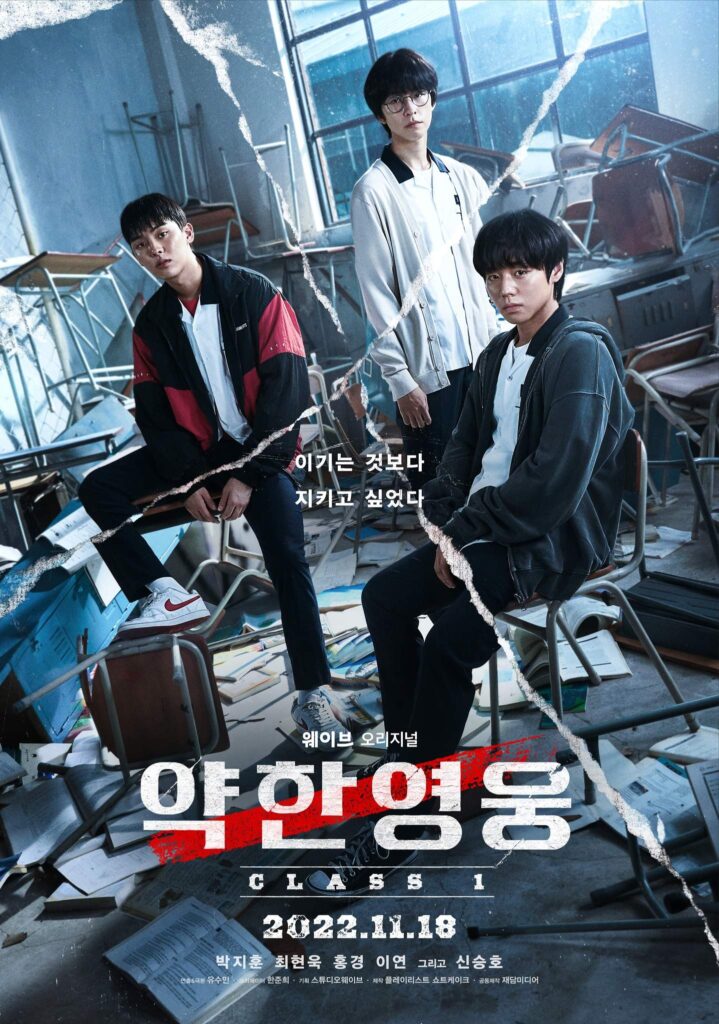 What an amazing youth drama! The story is not new, about bullying and it's so tense since eps 1. But, I really love the experience watching 8 episodes. Read that the screen writer and the director are newbies but I'm amazed by this result. The young actors who play in this drama are superb.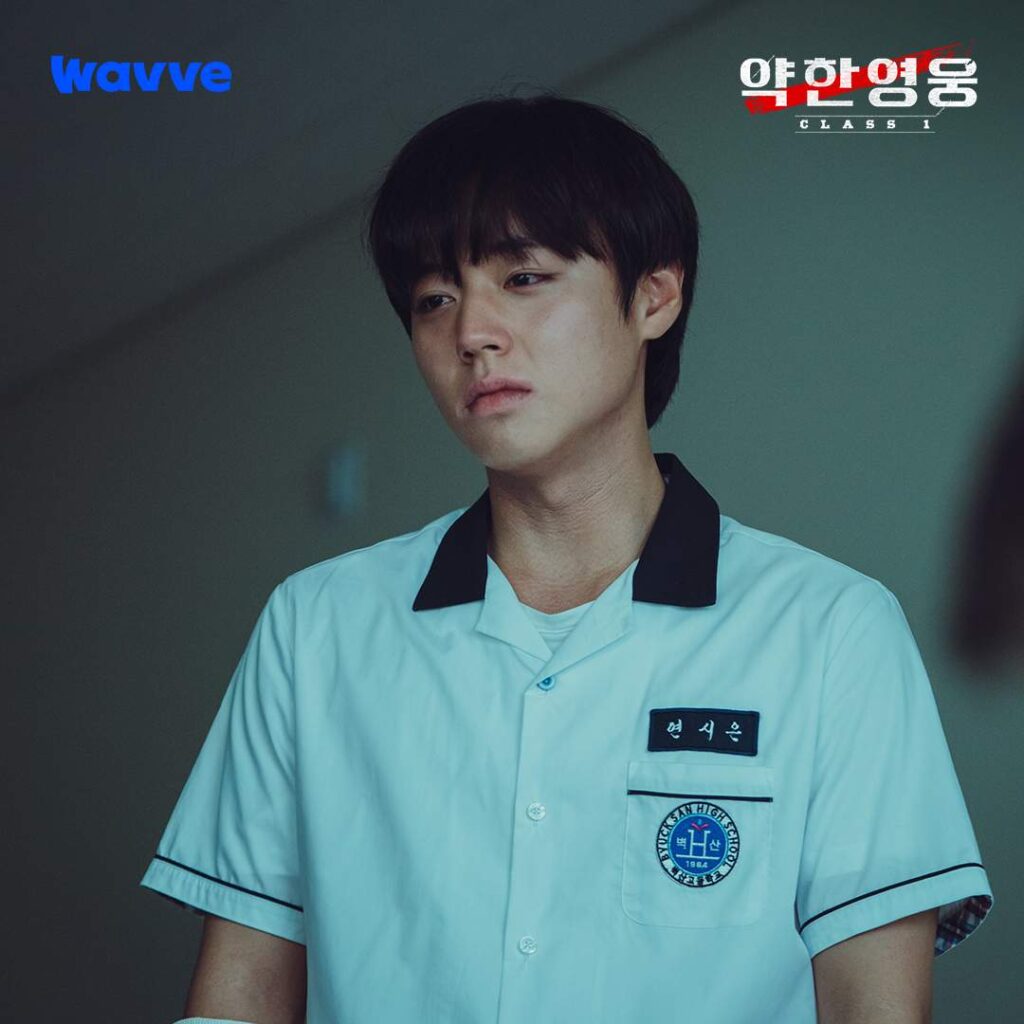 It starts from a model student who physically looks weak. Yeon Shi Eun (Park Ji Hoon), is bullied by his classmates. He's lonely because his parents are busy and I think he's feeling abandoned. But he's a genius student.
Shi Eun looks weak and nerdy, but he's actually good at using tools, books and everything around him with his thinking, he's smart afterall even though he can't fight like Soo Ho he can handle those bullies. Oh, his signature tools is his pen.
He becomes friends with Ahn Soo Ho (Choi Hyun Wook) who is good at fighting, especially Martial Art. He's charming in my opinion. But, most of his time are for sleeping and working part time. And they slowly become close.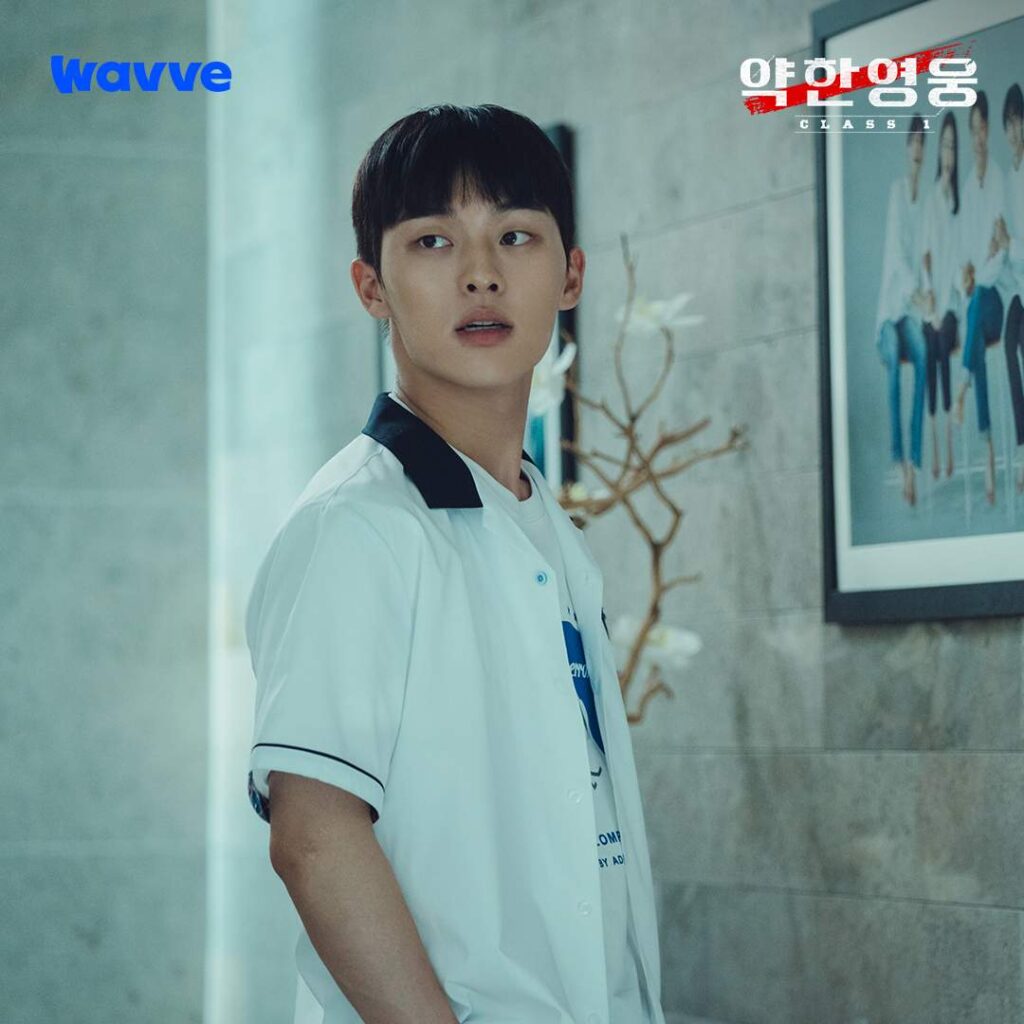 They are also being friend with Oh Beom Seok (Hong Kyung), a transfer student. He's bullied by his friends from his previous school and his father is a congressman. Together they fight the bullying inside and outside school.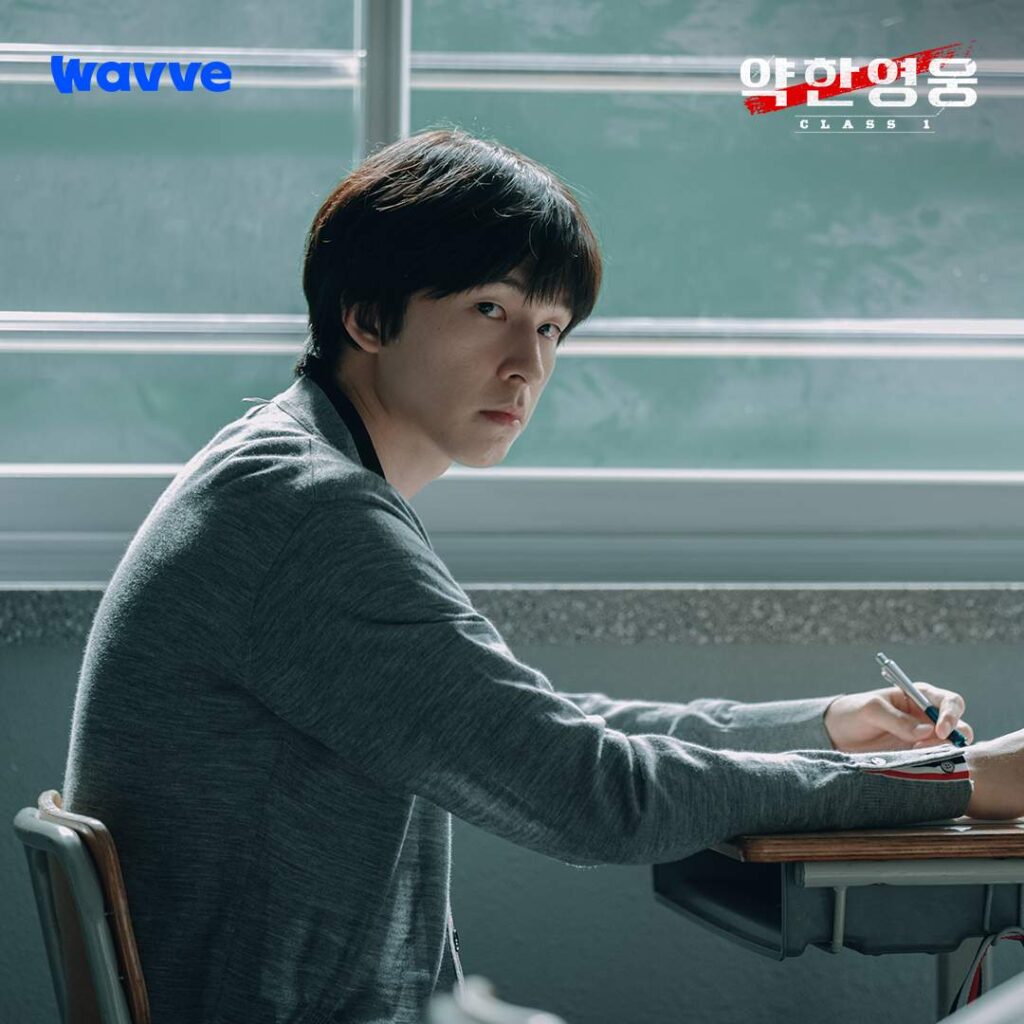 The three become close. But Beom Seok is a little bit posessive because of his background. His father performs domestic violence, and it turns out he's adopted for his father image in public. His mentality is not stable. He's insecure. He's sensitive with even Soo Ho doesn't follow his back on instagram and it makes him has trust issue with Soo Hoo because he's an open person and easy to make friends. Someday because of misunderstanding, Beom Seok is becoming far from Shi Eun and Soo Ho that makes their friendship broken.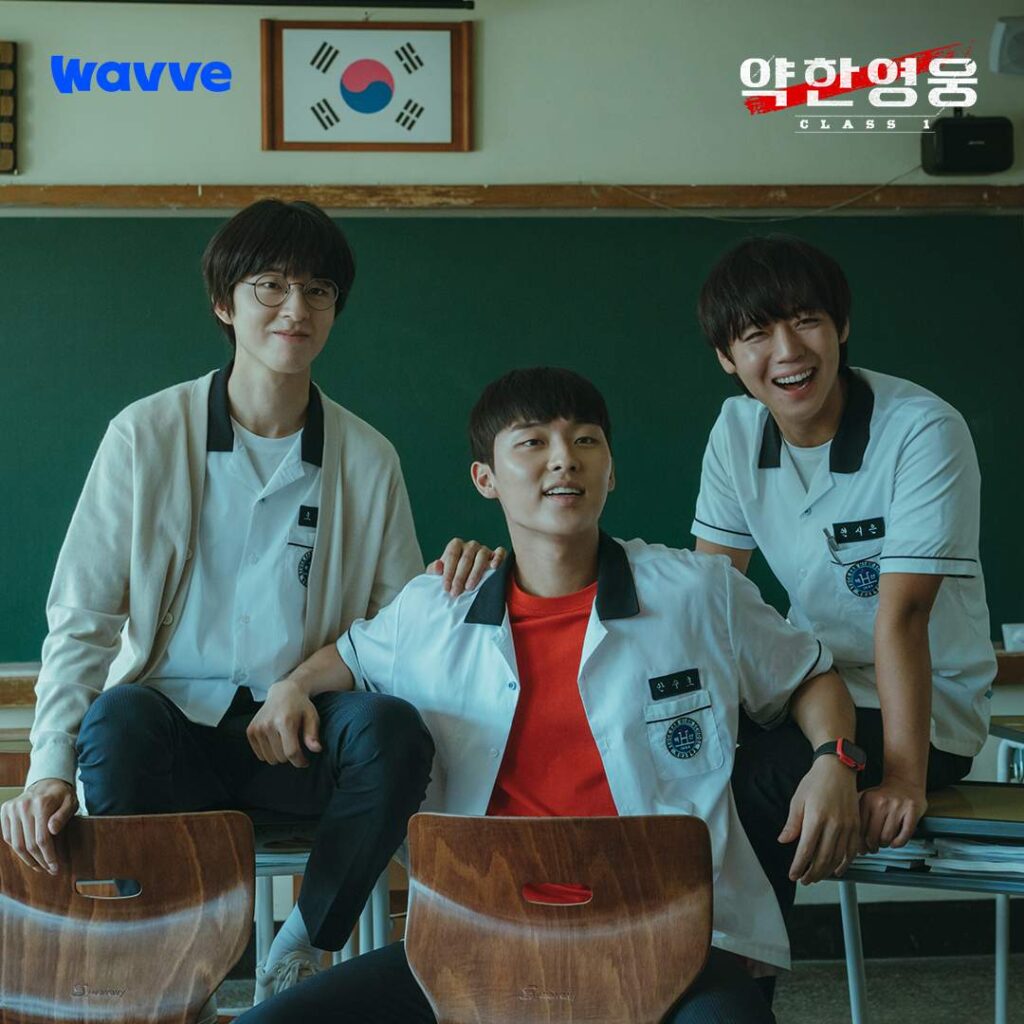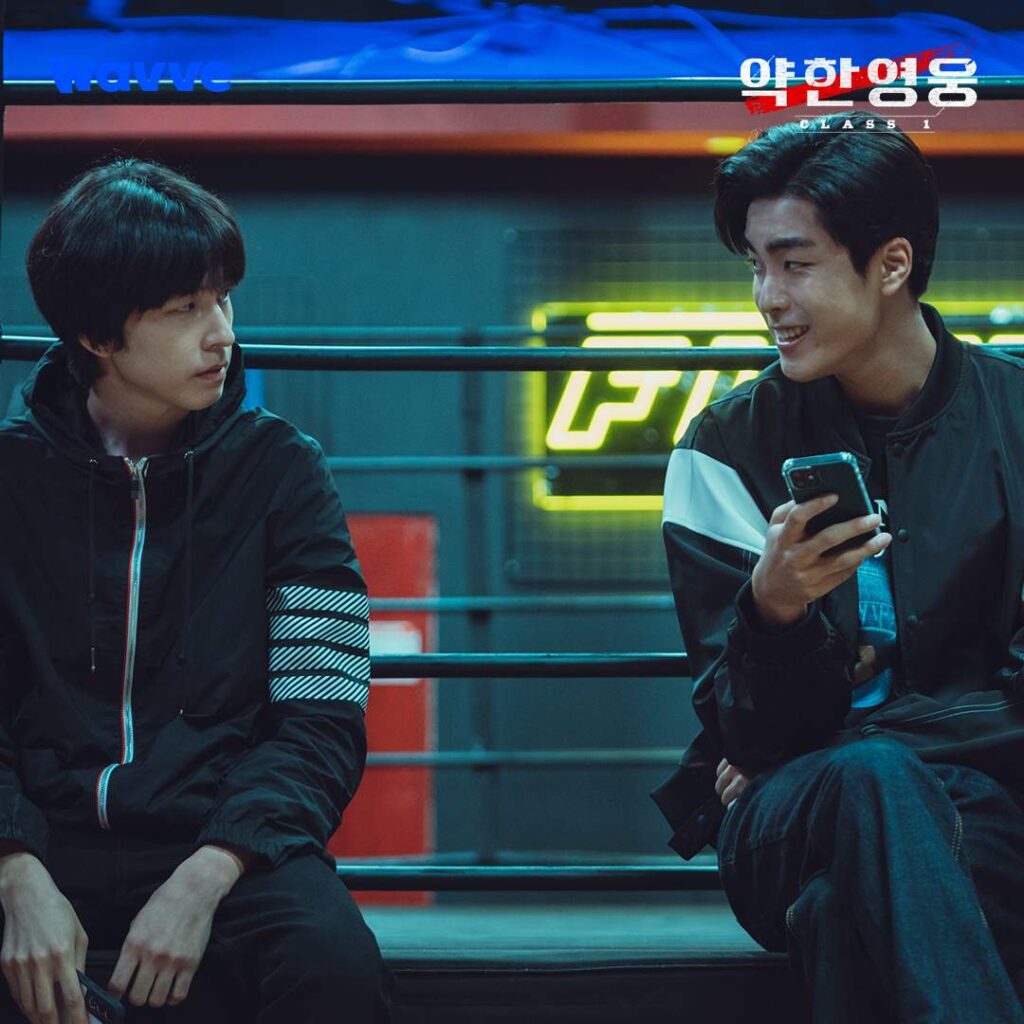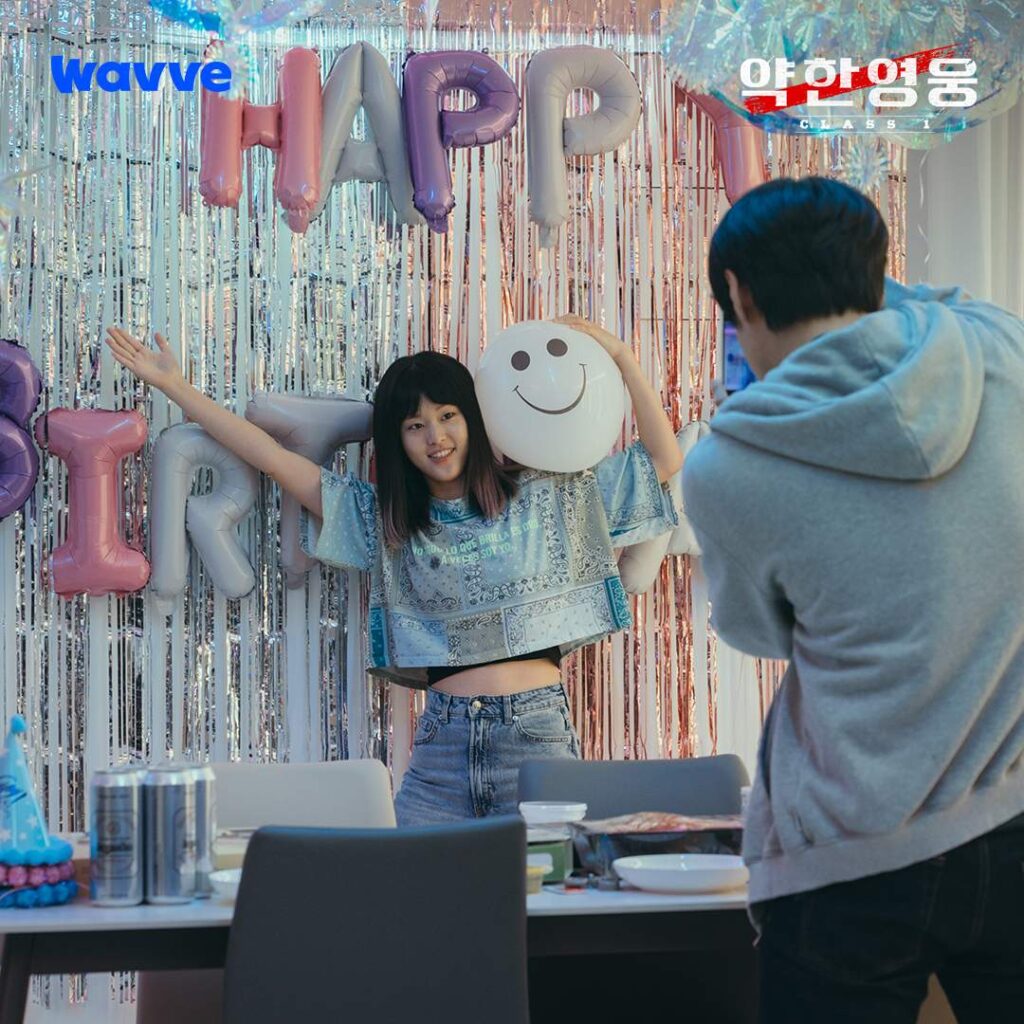 Eventually like a twist, Shi Eun and Soo Ho fight againts Beom Seok who has money and power from his father. He can pay bad guys to attack Shi Eun and Soo Ho. It's kind of disapponting. But, I adore Shi Eun and Soo Ho because they fight to protect each other and really trust each other.
A lot of blood and violence in this drama. But a lot to learn as well. Thanks to the director who can bring out the vulnerble and insecurity feelings from inside of the persons who is bullied. And we can see from the bullies' pov as well. It surely because they have dark past and background that make them being so evil in such young ages… and it's hard to stop doing that.
*spoiler* Soo Ho is being comma until the ending of this drama, and Shi Eun fights for him. Even at his exam days at school, Shi Eun becomes wild and angry. I see that he's like that because of this bully case is complicated and the higher people + school cover this issue, so this case won't stop and people would never see this as big topic. Beom Seok who makes the chaos moves to Manila to study. Shi Eun endsup being transfered to another school and… as expected the bully is still there.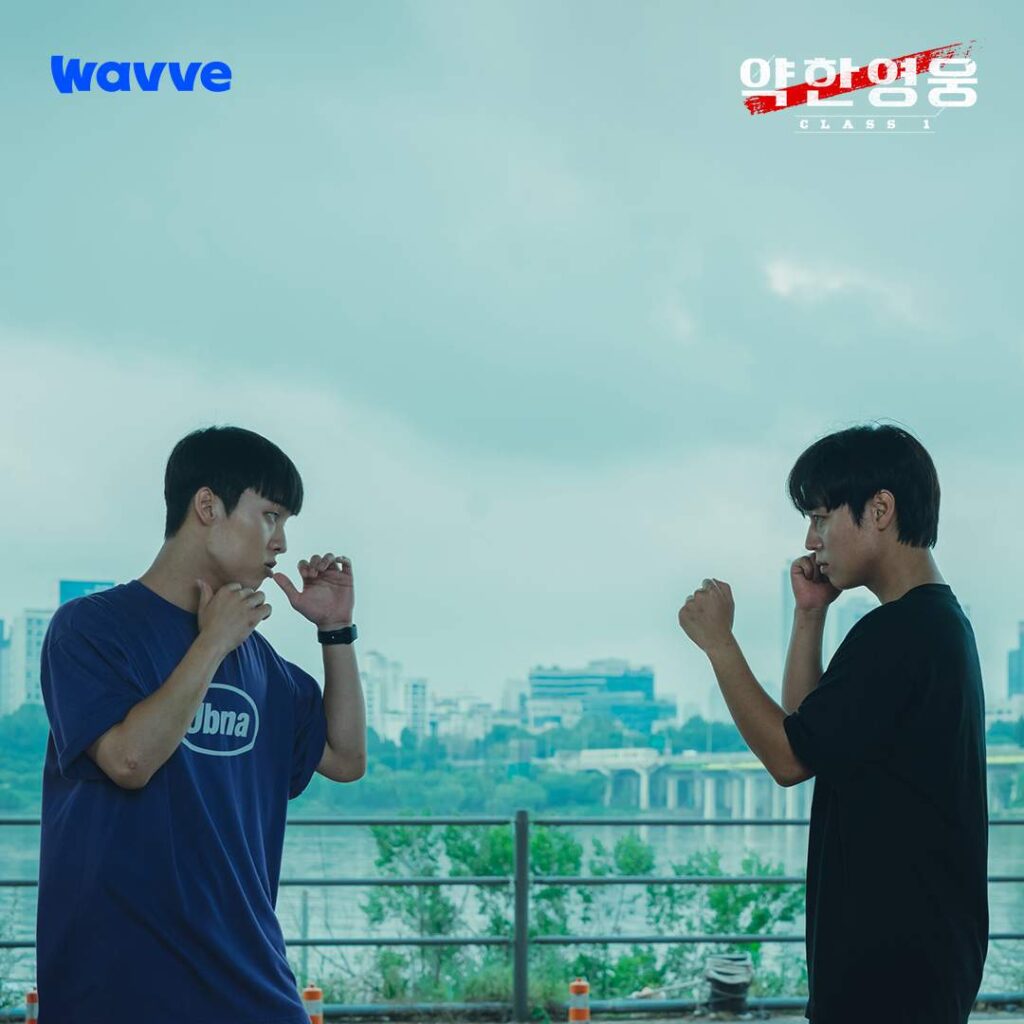 It's really really a good drama. Amazed by the acting of the young leads, Park Ji Hoon, Choi Hyun Wook and Hong Kyung who portray the characters very well. Especially Ji Hoon because I can feel the emotional and the angry in his face. It's reallyyyy amazing. Hope this drama gets what it deserves, either it's popularity or even big awards.
I can't wait for the Season 2, will Soo ho wake up after long comma? Hmm I'm afraid his role won't appear in the next season. I think Shi Eun will have another issue in his new school, it makes it more interesting how he handles it. And I'm still waiting for Seok Dae (Shin Seun Ho, and you should watch his role here) who is soon out from prison, and I guess he will help Shi Eun and friends. Let's see!!
Watch on viki
Picture: hancinema