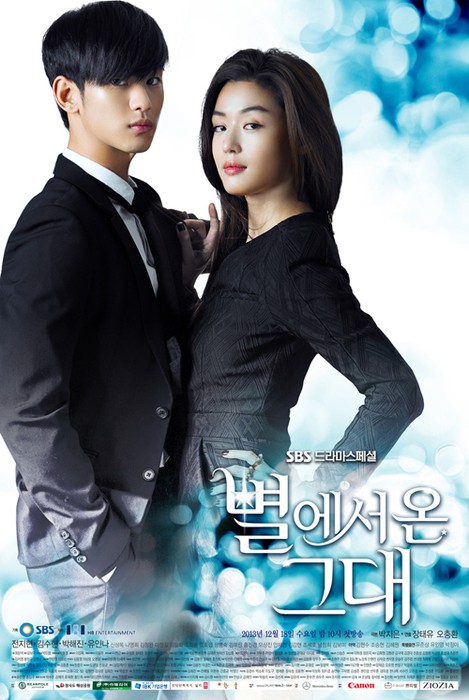 My Love From Another Star, also known as You Who Came From The Stars. About an alien who landed on Earth 400 years ago in the Joseon Dynasty, who then falls in love with a top actress in the modern era. Fantasy Romance.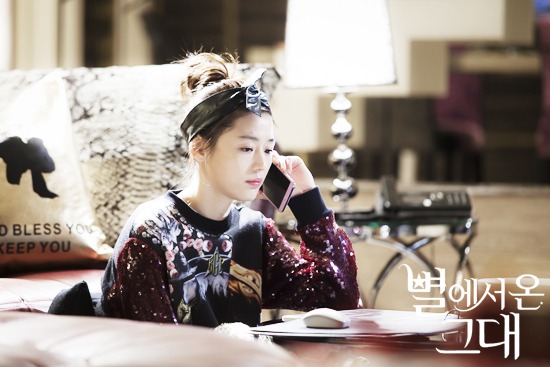 What 1st I like is the lead character, Cheon Song Yi. Cheon Song Yi (Jun Ji Hyun) can make us laugh with her acts and crying hard seeing her sad and bad times while facing hardships being an artist and of course love line with Do Min Joon (Kim Soo Hyun). I also love how Jun Ji Hyun play as CSY. She is a good actress and popular too. Not only in her movie but also she makes a great performance in this drama.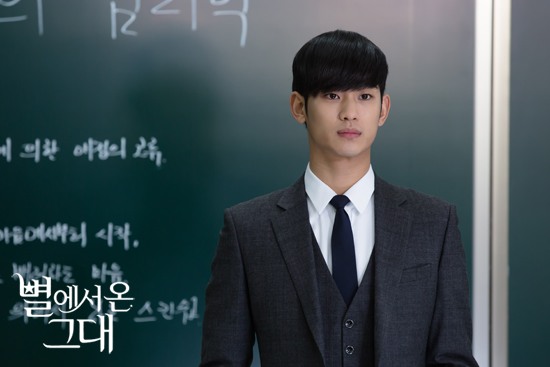 What 2nd I like is of course the love line. Between Cheon Song Yi and Do Min Joon. Impossible but feels so true. This is one from many dramas I have ever watched that makes me cry a lot and go to work with swollen eyes after watching it. Beside that, This is the drama that can make me laugh so big, watching silly and dumb CSY.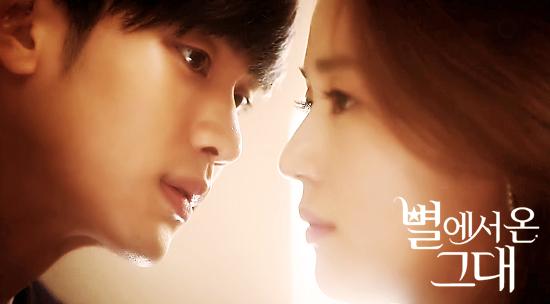 What 3rd I like is the OST. Yes, Lyn with My Destiny, Hyolyn with Hello Goodbye and Kim Soo Hyun's song, In Front Of Your House. Love all the songs. Really influence the drama a lot in building emotion while watching it. My favorite is Hyolyn's, Hello Goodbye. I started to love this song since the 15 second-fairy (episode 8), when finally Do Min Joon can't help but end up kiss Cheon Song Yi.
Many scenes I love and I think I will watch again, the best parts. Yes, beside that 15 second-fairy scene (yeah and all the kiss scenes of Cheon Song Yi and Do Min Joon), I love when Cheon Song Yi and Do Min Joon go for a trip, and I love the propose-video (that's so awesomely cute), and many more. My Favorite episode is 20. I dont know but I feel it is very good and touch my heart the most.
Jun Ji Hyun and Kim Soo Hyun really play very well. I believe they gained more popularity because of this drama. Ji Hyun looks so beautiful and flawless as if she's at the early 20s. I love her acting. She's the best actress so far! And I also can't ignore the younger brother of Cheon Song Yi, Cheon Yun Jae (Ahn Jae Hyun). He's the breakthrough here.
Tbh I'm not a fan of fantasy drama but I enjoy this drama especially the romance + it's one famous drama you must watch.
Watching here in VIU | netflix | VIKI | iQIYI