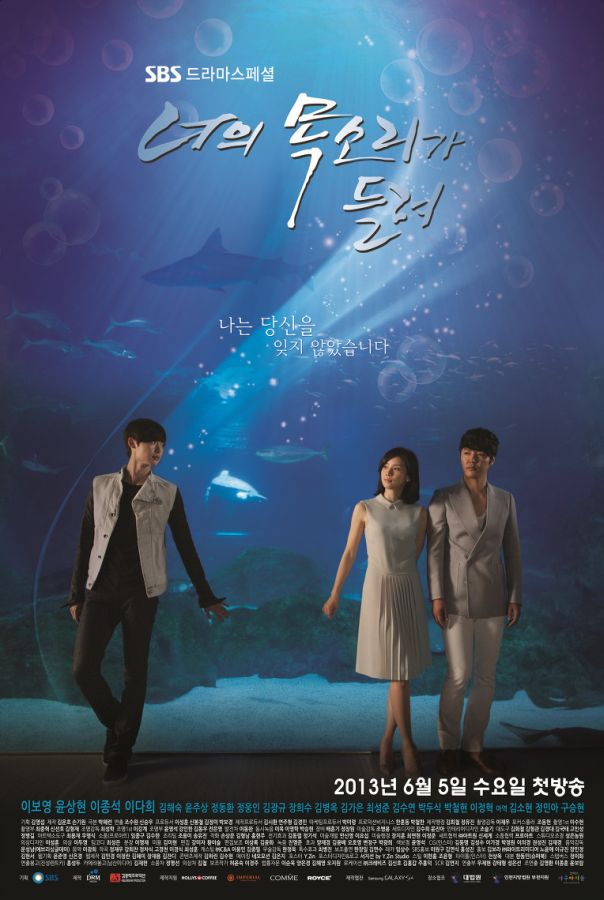 On the last Christmas Holiday, I watch this drama from early morning to late at night. Yes, just stopped for lunch, dinner, and of course praying. I thought I was not going to like this one, bcos none of my friend talks about this drama. But when I watched the 4-first episodes, I decided to continue till the end. Yes. I saw great actings here. Outstanding plot and story, and makes me curious to watch and watch again. I love the character Jang Hye Sung (Lee Bo Young) and Of Course Park Soo Ha (Lee Jong Suk). Feels like those characters do exist in this world.
That's why, I give my thumbs up to both the main cast, Lee Bo Young and Lee Jong Suk. Lee Bo Young was already showed her outstanding acting on My Daughter SeoYoung, but I actually didnt watch Jong Suk when he played in School 2013. So from this drama I can say that He is very talented as an actor and gonna be a success in the future.
I cried and smiled watching the drama. I can't imagine how Soo Ha keeps his promise for 10 years to finally meet Hye Sung to protect her, as well as acting like an adult bcos he lives alone. I also like it when Hye Sung finally understands her feelings and open up her heart to Soo Ha even though Soo Ha is much younger than her. Means the age doesn't matter, the most important things are love and truth.
Yes, from the drama I can learn that you just have to live with the truth and protect the love you have.
Another thing that I love, and maybe what I love from most of Korean Drama (that's what I love watching K-drama), is the not-so-perfect character. Hye Sung is a successful public defender, but also have some lacks. She can't cook and sometimes panics in funny way, but she also take a good care of Soo Ha. Love it.
Pictures: hancinema