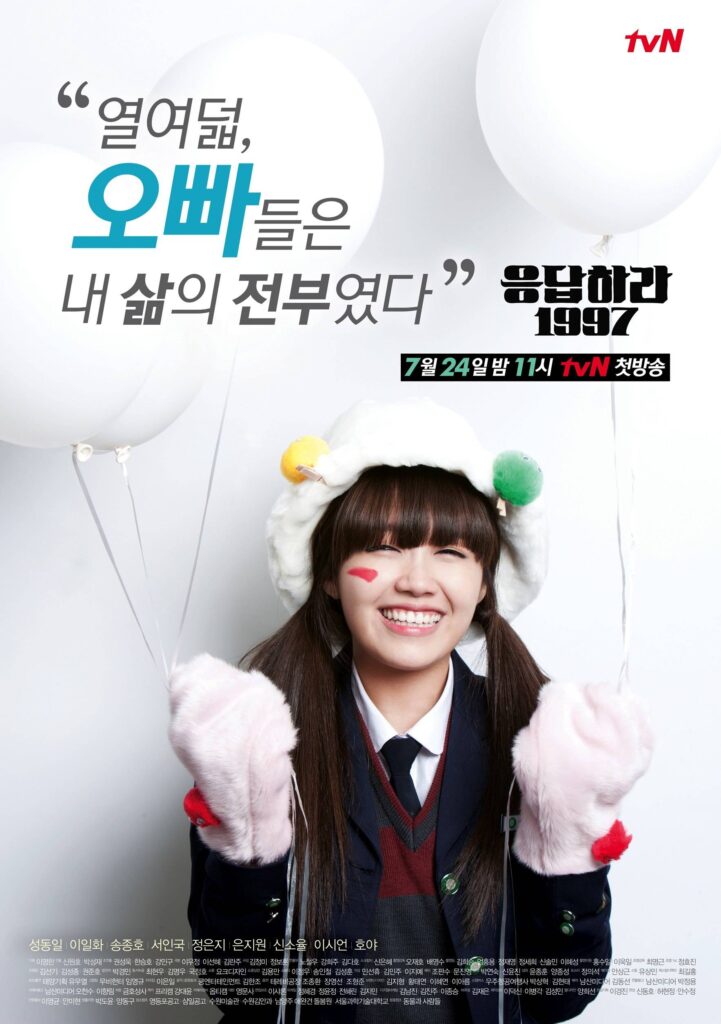 Reply 1997, aka Answer Me 1997. At first I wasn't interested in this drama. But Thanks to Seo In Guk and Eun Ji, becos of their duet song which is the OST of the drama, I started to watch and finally fall in love with the drama. I know Eun Ji who's the main vocalist from a girl group A Pink. But who's Seo In Guk. I searched and found out that He is the winner of the Superstar K. No wonder he has a good and powerful voice.
Setting in 90's, this drama focuses on Sung Si Won (Jung Eun Ji) who is a die-hard fan of H.O.T and her best friends: Yoon Yoon Jae (Seo In Guk), Mo Yoo Jung (Shin So Yul), Do Hak San (Eun Ji Won), Kang Joon Hee (Hoya), Bang Sung Jae (Lee Si Un). Their friendship is really fun and interesting. And it represents the youth in 1997 era. The classic setting, fashion, and the plot make it perfect.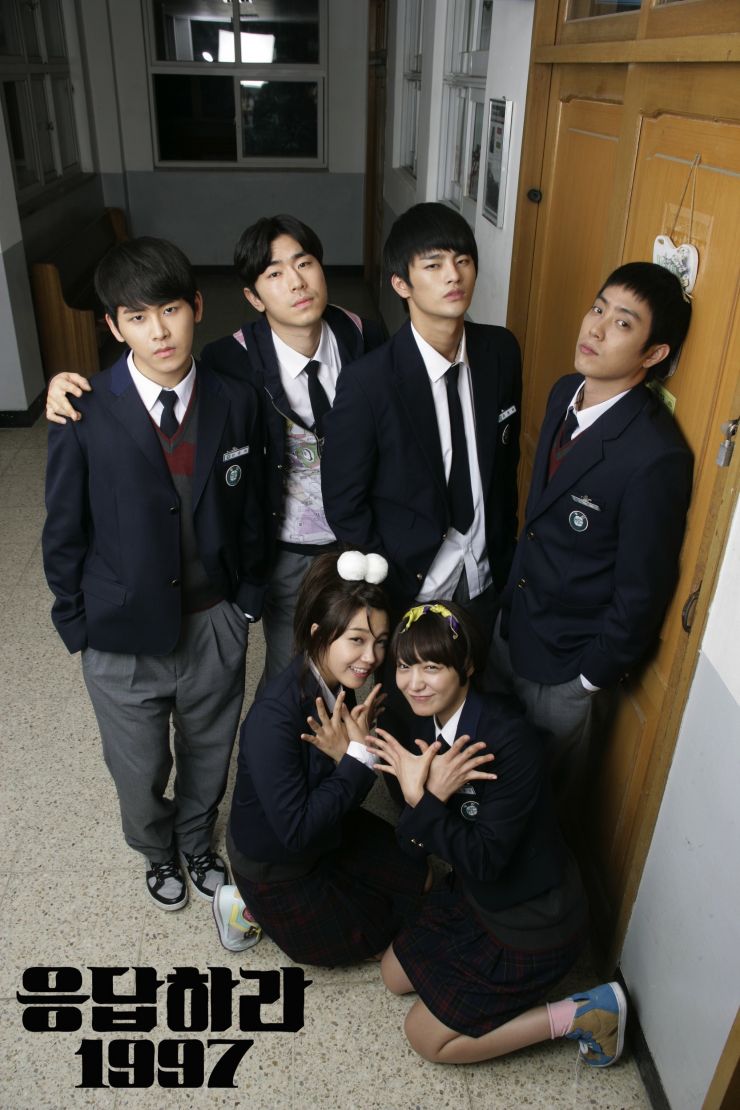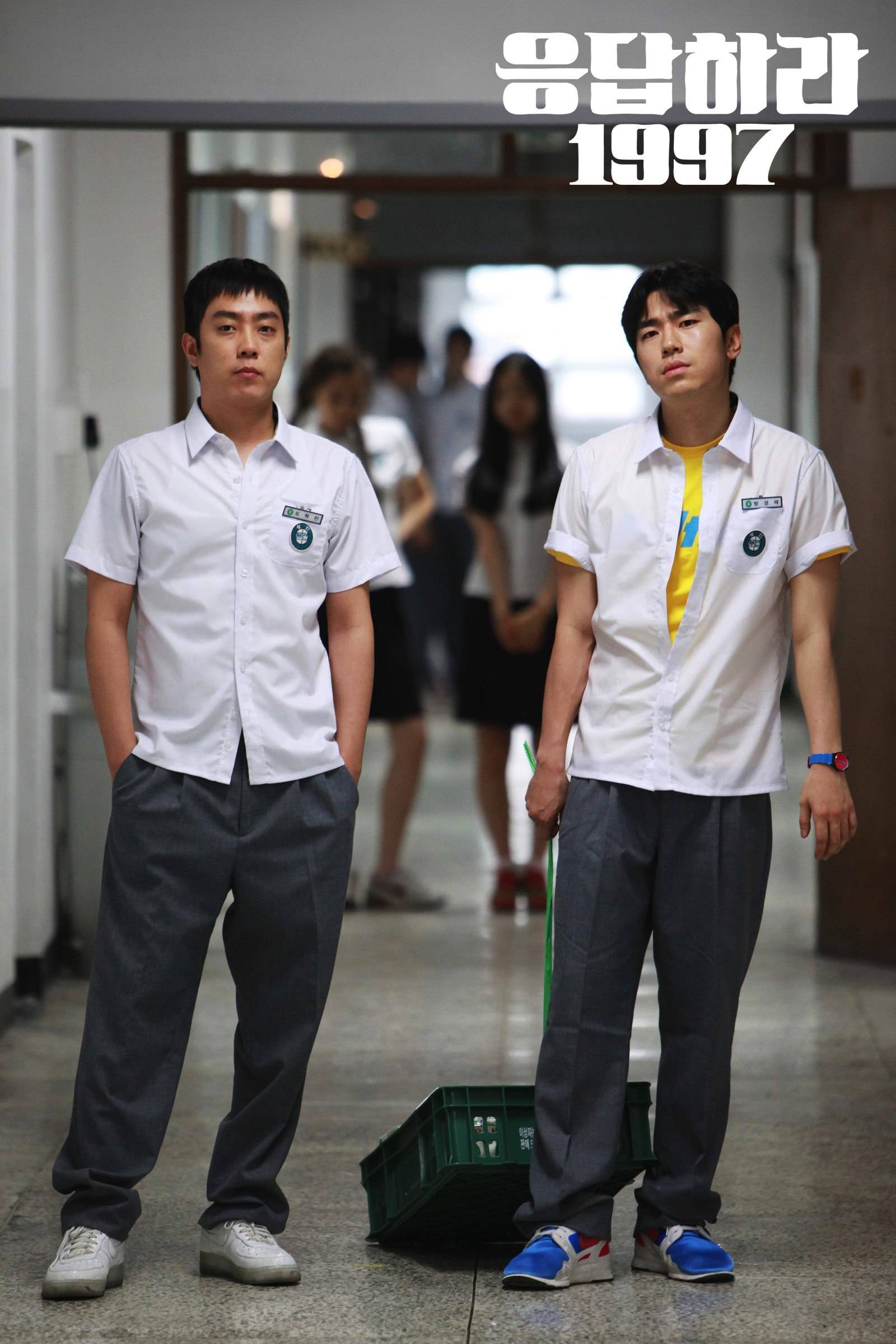 Since this drama is basically a slice of life, the pace is a bit slow because the characters are shown in detail. I love it that the director is meticulously shown how Si Won being a fangirl, with all of her heart. The tone of her vocal which is somehow annoying but adorable. Yoon Jae is a cool guy but also childish sometimes. Oh they speaks in satoori (dialect). And a lot of story between them which are interesting and touching.
Not only about friendship, it's also about family. It's shown about the dinamice of Yoon Jae and his brother Yoon Tae Wong (Song Jon Ho) relationship. They don't have parents anymore so Tae Wong work for their family. I love that this story shows realistic relationship between them, how Yoon Jae respect her brother and vice versa. About how Yoon Jae hide something not to disappoint her brother. Si won family is also taking big part, with Sung Dong Il and Lee Il Hwa as parents. It must be chaotic but deep.
I also want to highlight about first love. Yoon Jae and Siwon are best friends but they also fall in love with each other. The sparks of falling in love with your best friends, the doubt, the anxiety and everything, it shown very well. I think it's relatable to us.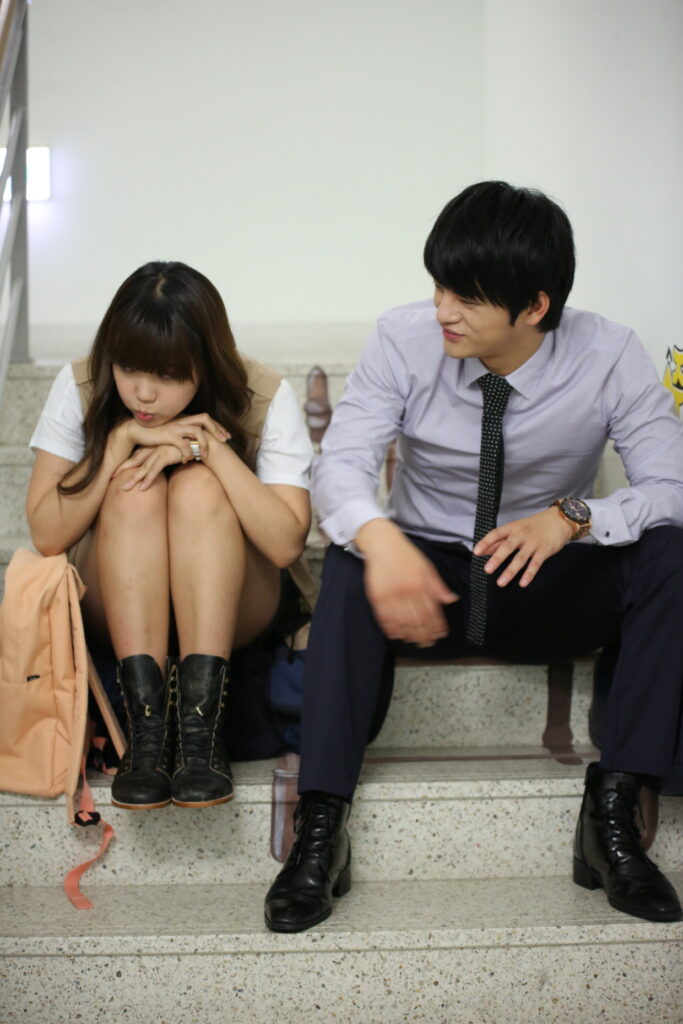 Last but not least, I'm totally love the director and writer's style that's very detail and giving us the real story, close to us. Anticipate more dramas from them.
Watch it on VIU | netflix | vidio | iQIYI | viki
Good OST is a must for Kdrama. All For You by Seo In Guk and Eunji. I listen almost everyday now. Like it very much.
Pictures: hancinema