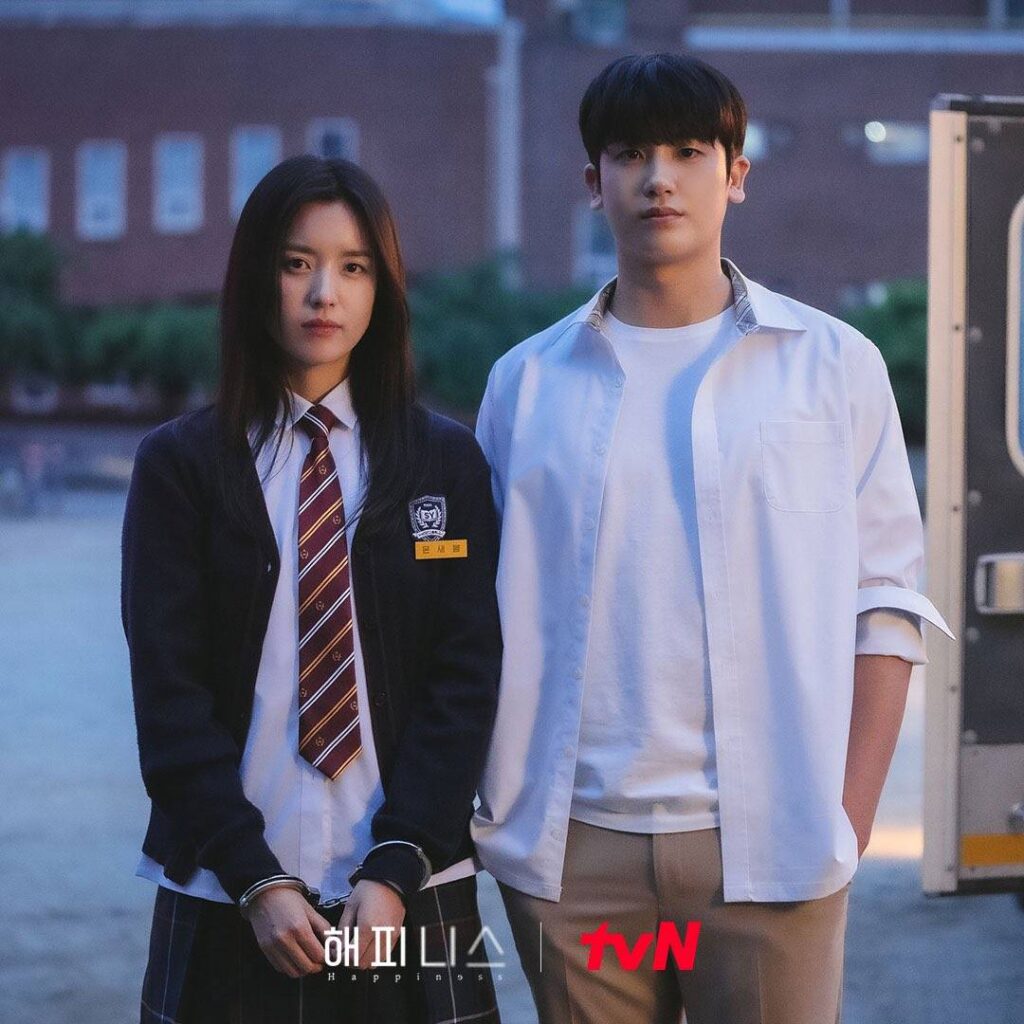 The drama I never knew I needed! It's one best drama to end this year. I can say one of the best. Never expected before that I would like Happiness but it turns out that this drama is so engaging and really really good.
It's about a 'newlywed' couple Saebom and Yihyun who just move to a new apartment and turn out they have to face zombies, aka mad-man disease that spread through blood. It's like an infectious disease and government haven't found the vaccine yet.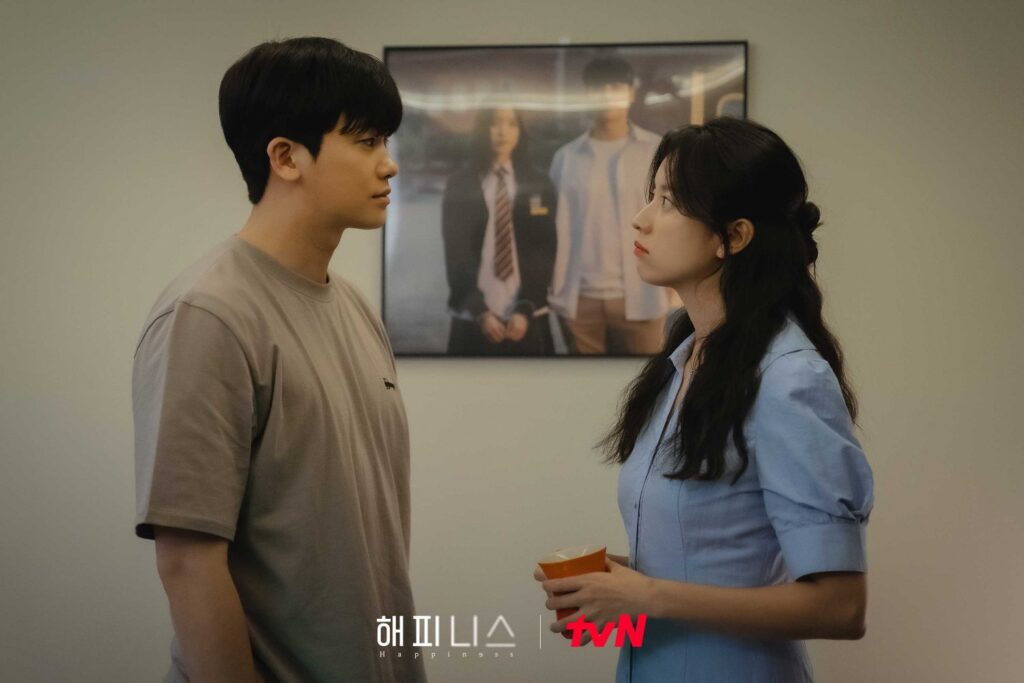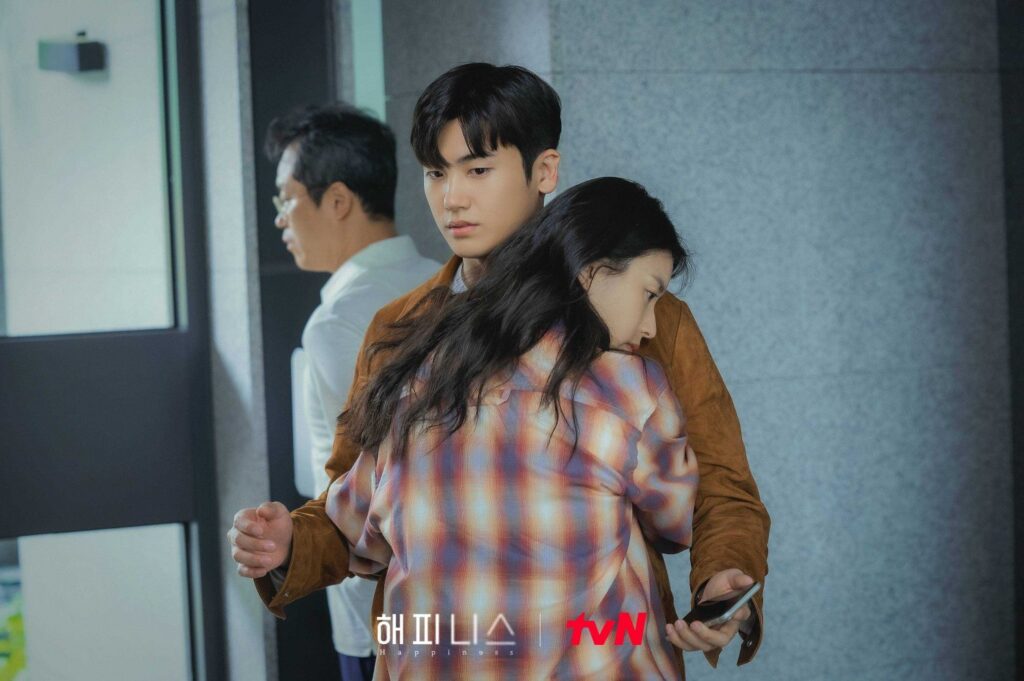 The mad-man disease reminds us about current condition covid-19 pandemic that makes us isolated at home. But in this case, not only they talk about the disease, it's about how the people in Seyang Apartment dealing with their greedyness and selfishness. Everyone wants to be saved and the're some emotional stories too behind the scene. Saebom and Yihyun are part of the apartment people but since they are the police they lead the survival game.
Saeyi couple have to deal with the fake doctor, pyscho muderer, apt representative obesessed, etc. Actually I thought the story would be dragging, but not, it's good and makes us curious every scene, every episode. I think every scene is so precious.
Beside Yihyun and Saebom, there's Han Tae Seok who is also strong in this drama. The character development is good. Actually to all of the characters but Tae Seok is very impressive. He looks cold and bold at first but actually it's different in the end.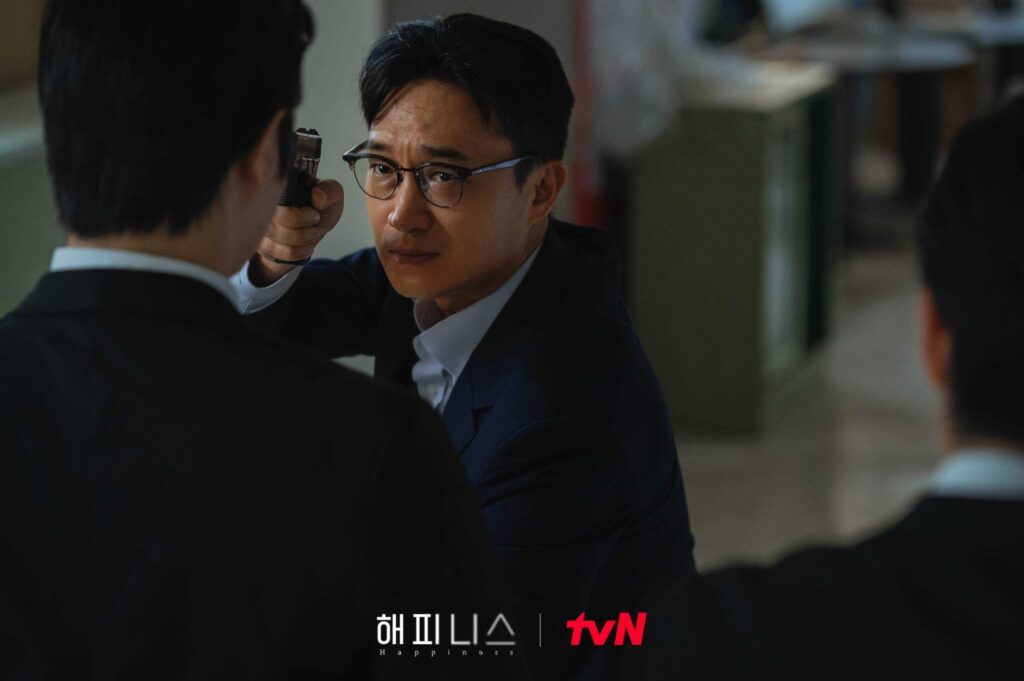 This drama reminds me of Sweet Home, another Netflix series about survival in the apartment because of some monsters. Sweet Home is more darker in my opinion. In Happiness, they have light romance here, Saebom asked Yihyun to marry him because she wants to get house benefit from her work, and she wont get it if she's not married. Yihyun is the only one she has. And not surprised Yihyun accepts it and they live together, different bed lol.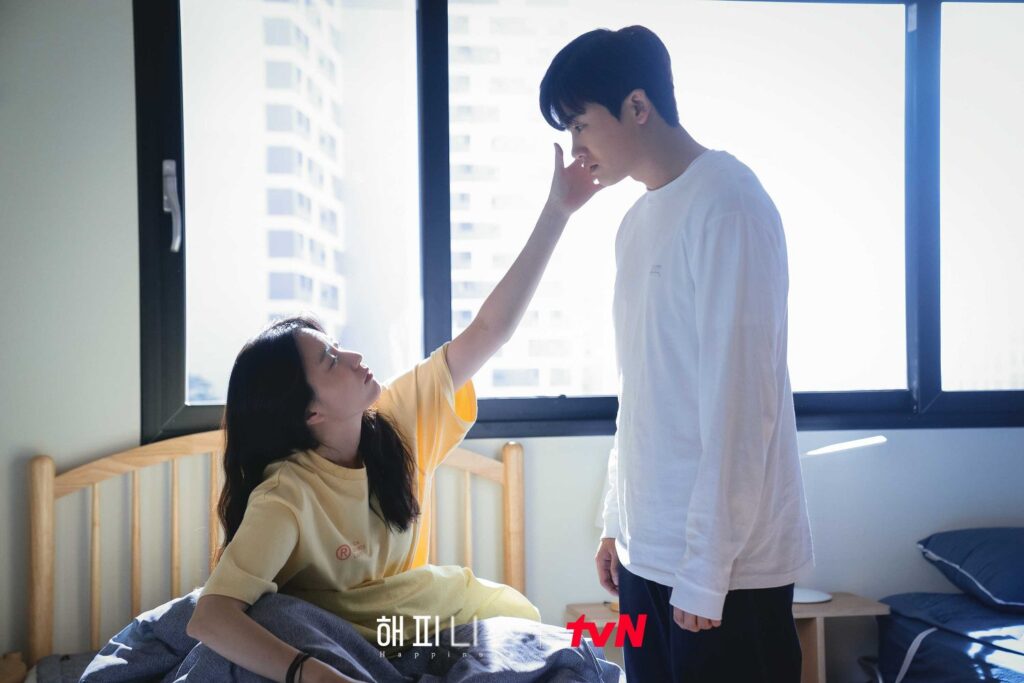 Saebom really wants to have home because she wants her own space… and the only one she can share is only Yihyun. Oh also, when they were high school, Yihyun once asked her to date him, but she ignored and after that they become close. Along the story, they realize that the feelings they keep inside need to be shared before it's too late. Sebom realized that Yihyun is her home. As long as it's with Yihyun, it's her home, her happiness. And since high school, Yihyun's feeling for Saeom never changed. I like them with all my heart!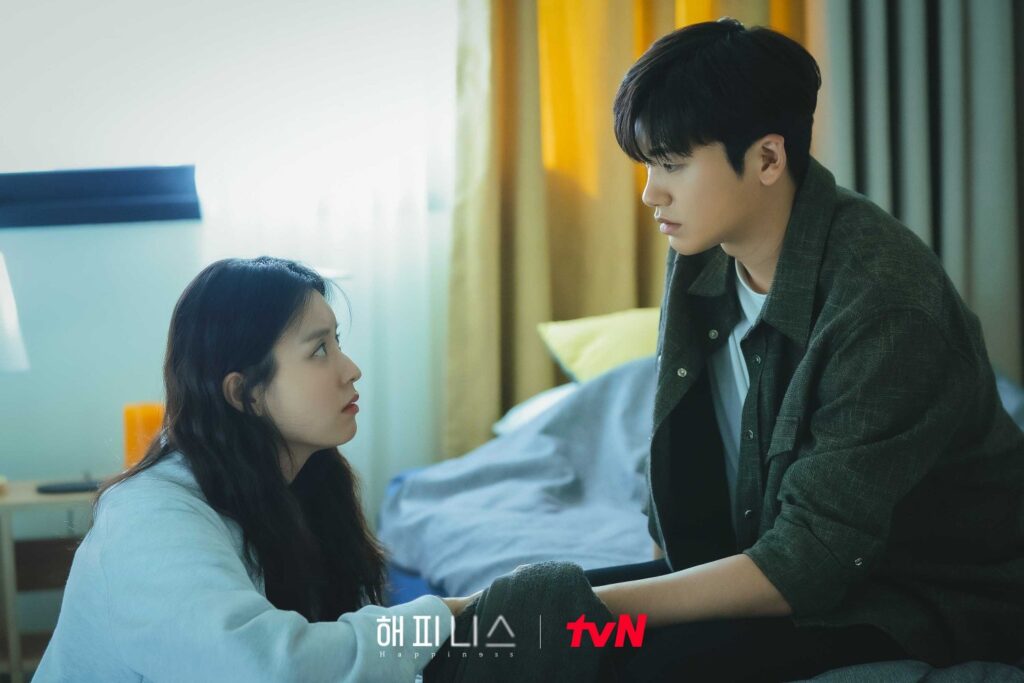 There's emotional moments when Yihyun in the end infected by the disease… their chemistry is really good… I cries. But Thank God (spoiler) Saebom's still with him so that he can control the disease and not turns out to be zombie. Saebom's love is his medicine.
Park Hyung Sik acts really good here. His great work after military discharged if I'm not mistaken. And really like Han Hyo Joo here. She portrays Saebom really well. She really looks like real cops, the gesture, the outfits… I likeeee her as Saebom here.
This is one of the best in 2021. Nice plot, stories, background music, CGI, and chemistry of the leads. Must try!
Watch on iQIYI | VIU | iflix | netflix