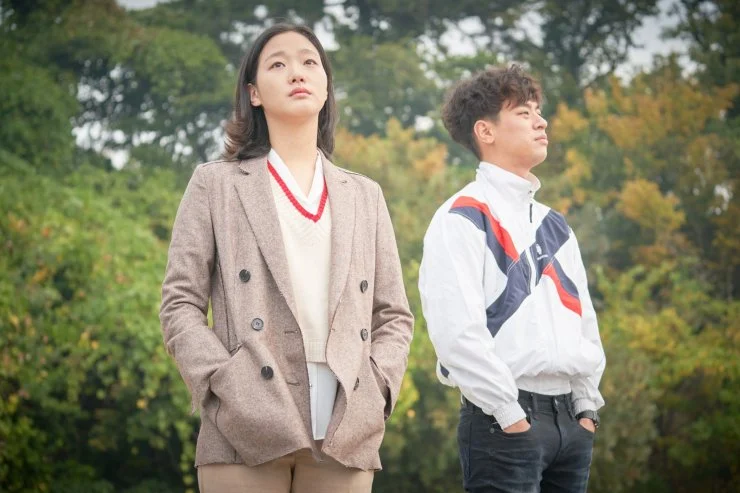 A friend recommended this movie to me. Such a warmhearted light story, released in 2018. About Hak Su (Park Jung Min) who is a rapper, fails 6-time on Show Me The Money, a popular rap competition tv show. He left his hometown to survive in Seoul. One day, he got a phone call from someone that his father has stroke in his hometown.
At first he ignores that call. But finally he decides to come home. On the way hometown, there's a rap song playing as background music that pretty much sums up what has happened between Hak su, his father and his hometown.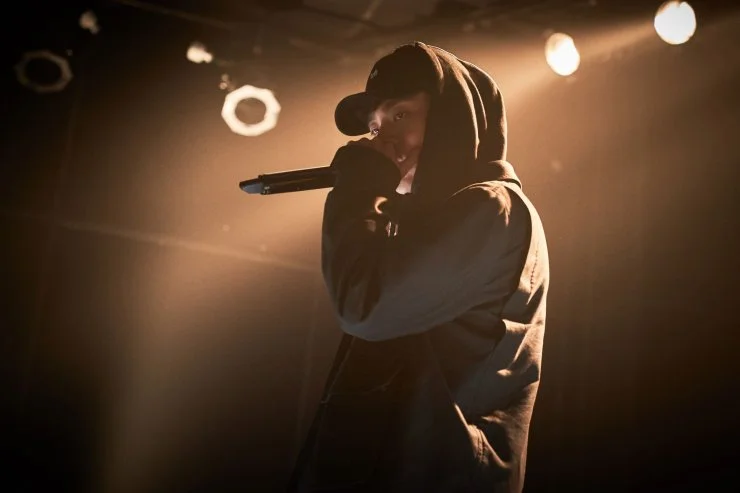 "I remember the last words she ever spoke with her frail lips, she wanted to fix me a meal, a short burst of words, I still remember vividly. The sorrow in her eyes in the photo what could she be smiling at? My hand on your shoulder makes me sad. I felt the weight of her life. I'm not sad about her passing. She left this hell to be in heaven. She'll be in company of her mother finally finding stillness and peace. The source of unhappiness, forget it with my eraser wanting to push him into depth of hell, but she said not to hate my father. Forgive me. I cannot do that. Returning here after 10 years gives me the chills. A town still tacky and stubborn. Your absence is the only thing that changed.
Back in hometown, he meets his father. It shown on the rap lyrics above that he runaway from home to Seoul because of his father. He meets a girl who likes him since highschool, Sunmi (Kim Go Eun), the girl he likes, Mi Kyung (Shin Hyun Bin) and of course his old friends and neighborhood.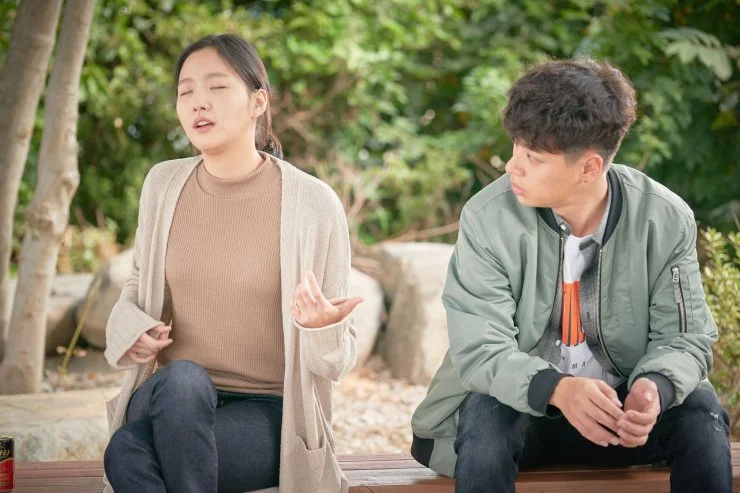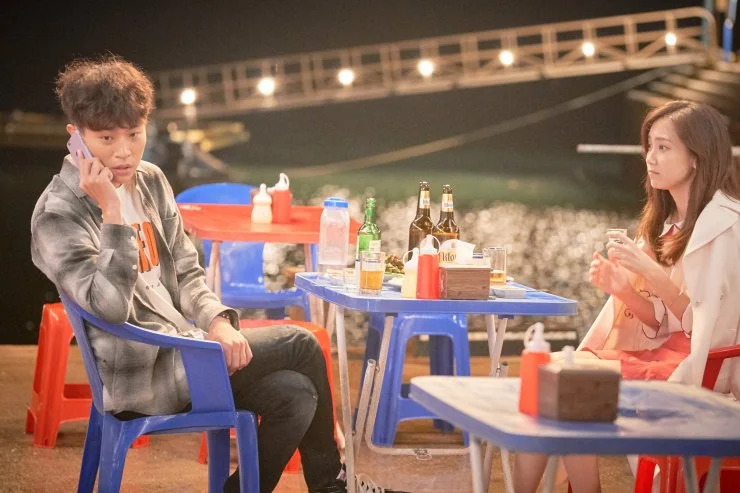 It's obvious that the girl who called him to comeback home is Sunmi. Sunmi knows a lot about Hak Su. Of couse… Hak Su is Sunmi's crush. Sunmi is typical village girl, no make up and ordinary. But inside, she has good heart. On the other hand, Mi Kyung is so pretty and good looking girl. Hak Su reunion with old friends is also interesting.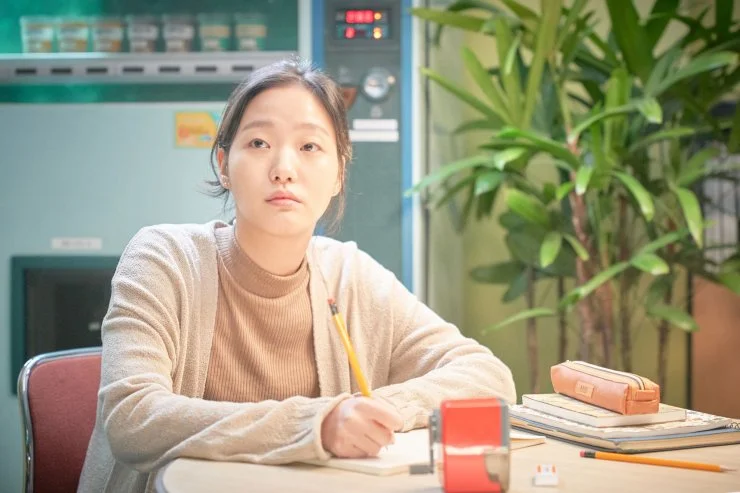 There's one short words from Sunmi that I like, about Hak Su as first love.
I didn't love him. I loved the way I loved him…
A lot of things happen in hometown, where finally Hak Su realized precious things he has missed in his hometown, his love, his friends and his family are there. It's not a heavy movie, a lot of comedic scenes. You can hear satoori (dialect).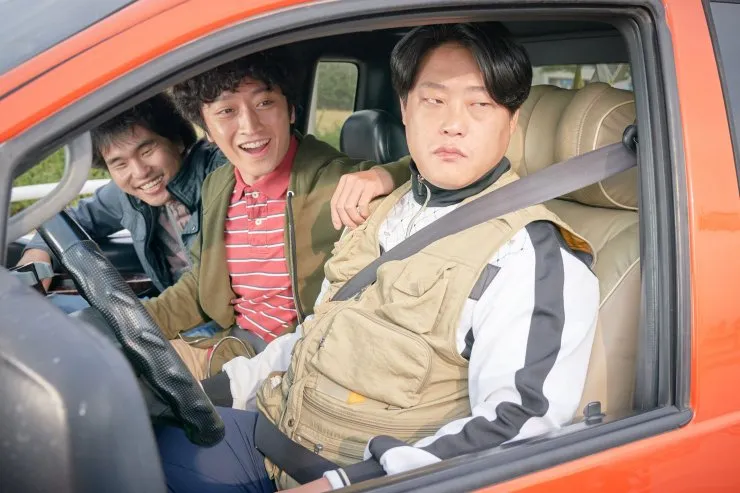 The meaning behind Hak Su back to hometown is great I think. And one thing I can say, even if you hate your parents, but they are still you parents no matter what. You might not know what they have done for you.
Btw, I really listen (read) the rap lyrics well, I like that the lyrics shown about Hak Su, about what he thinks. It's really touching. The fact that Jung Min practiced rapping for 1 year and even wrote the lyrics for the songs in this movie are such amazing. He's a multitalented, and ofc real actor.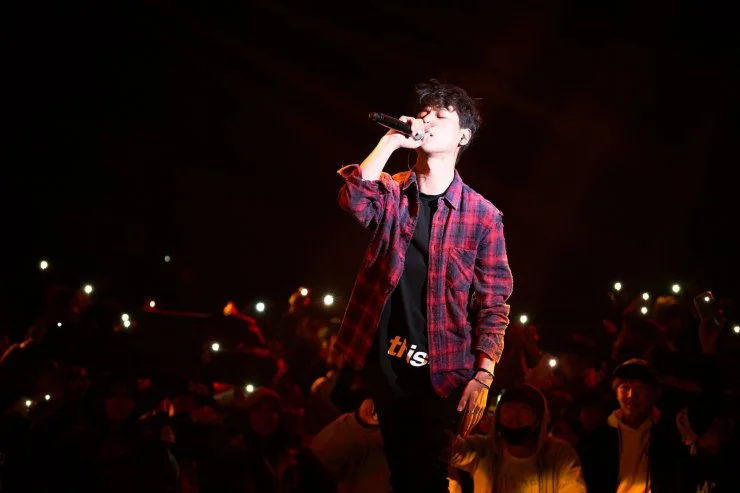 And I'm grateful that Kim Go Eun takes Sunmi role. She is so different than what I have seen. Her dialect, her looks are so into the role. Though I think this movie is lack in some parts, probably the changing from scene to scene is not that smooth and some cliche parts. But, still I like it that the story is warmhearted and the actors are great!
Watch on VIU | iflix | Netflix Korea
Photos: hancinema