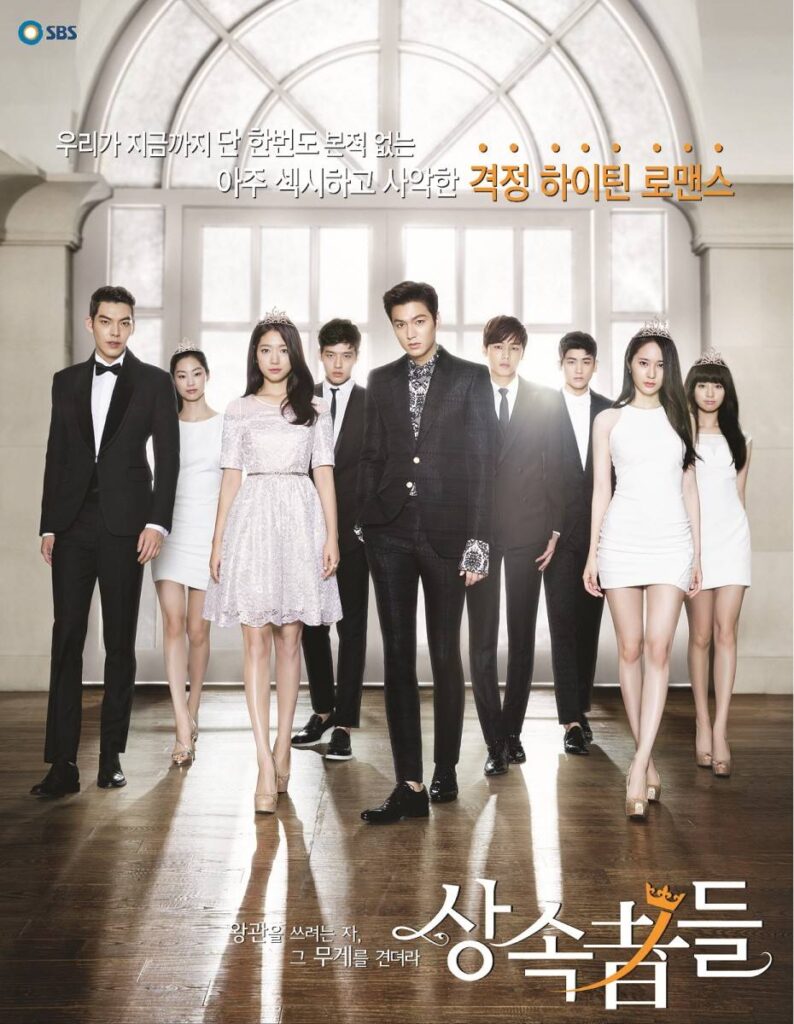 The Heirs also known as "The Inheritors" and "Those Who Want the Crown, Withstand the Weight of it – The Heirs"
The Heirs! Popular K-drama these days. Story about kids who live in high-end society with all the problems. Full of pretty stars. Park Shin Hye. She cries a lot in this drama, and she can really turn to be Cha Eun Sang. And this is Shinhye's strength right. And Lee Min Ho, he is so cool here (even though don't like the red lips and too much make up), and how he cries in the drama. He can prove that as an actor he is mature in this drama.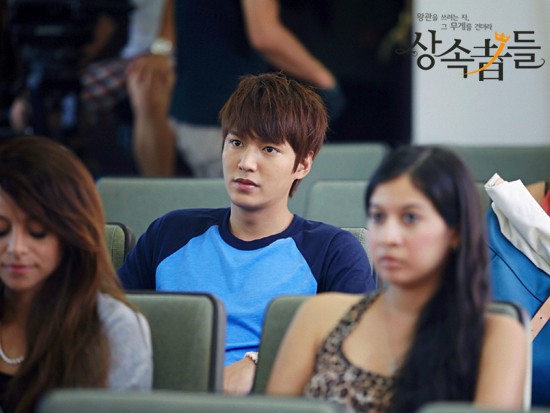 Tbh it's cliche story but it's still interesting to watch since this drama is full of pretty stars. Thought this story is about high-end high school life but they have Cha Eun Sang (Park Shin Hye) here. Unlike the others she is coming from ordinary family, can say she's poor. She meets rich kiddo, Kim Tan (Lee Min Ho). The love story involves Choi Yeong Do (Kim Woo Bin), yup, love triangle.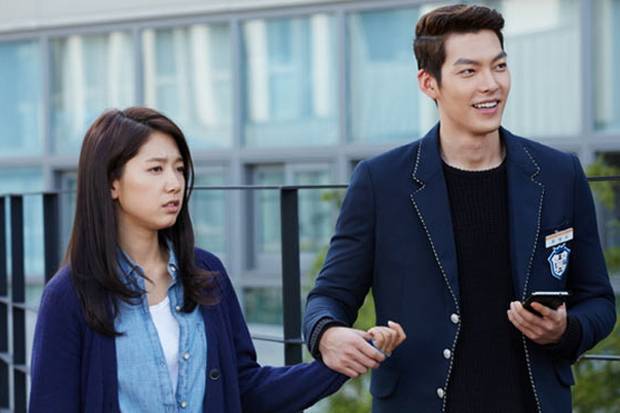 Kim Woo Bin as Choi Yeong Do is outstanding in my opinion. He was also in Gentleman's Dignity before. He can express what he feels very well here. And I can feel it too. I believe he's gonna be a success actor.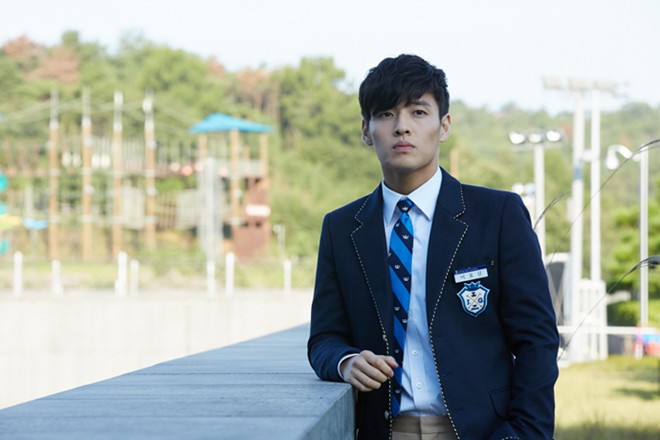 20 episodes with many stars and idols. Kim Woo Bin, f(x)'s Krystal, CNBLUE's Kang Minhyuk, Kang Ha Neul, Park Hyung Shik, and many more. Yes, we also have Kang Ha Neul here. He's such a hidden gem.
Krystal and Minhyuk play as couple here, Lee Bona and Chanyoung. Bona and Chanyoung surely give colors into the drama. I ship this couple. For me this couple is the interesting part of the drama. Krystal acts very cute here. I have a feeling that this lovely couple will have more shippers.