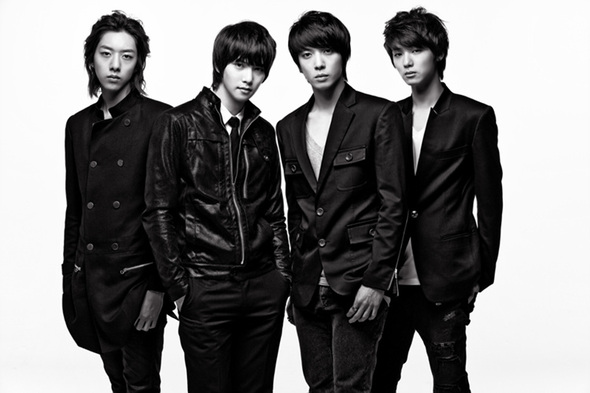 Finally the first full album, FIRST STEP. Clap your hands everyone. I know they really worked hard to finally released this album. And the title track is Intuition. A nice pop rock track that's so easy-listening. Love their music video, love their style here. They perform the song with their music instruments on the top of a building in black outfits. I like this band style!
After listening to this album, I can say their music is improved very well of course. More mature in terms of music especially the sound. Jonghyun plays guitar very well and Yong's voice makes me crazy. I can say this album is a hit.
Some of the songs in the album had been released before in Japan. So not unfamiliar anymore for fans. My fave track beside Intuition is Imagine. It's a sweet song and sound romantic for me. Yonghwa composed it well.
Please stream a lot on spotify and also download on iTunes here.
*update
Check out Love Girl MV. It's everyone's favorite. Thanks for them for releasing more than 1 MV from this album.